How to Tell if Your Pet Rat Likes You
The way to tell if your pet rat likes you is by observing certain behaviors, such as following you around the cage, grooming you, and eating out of your hand. This blog post will teach you how to tell if your pet rat likes you telling you through its behavior!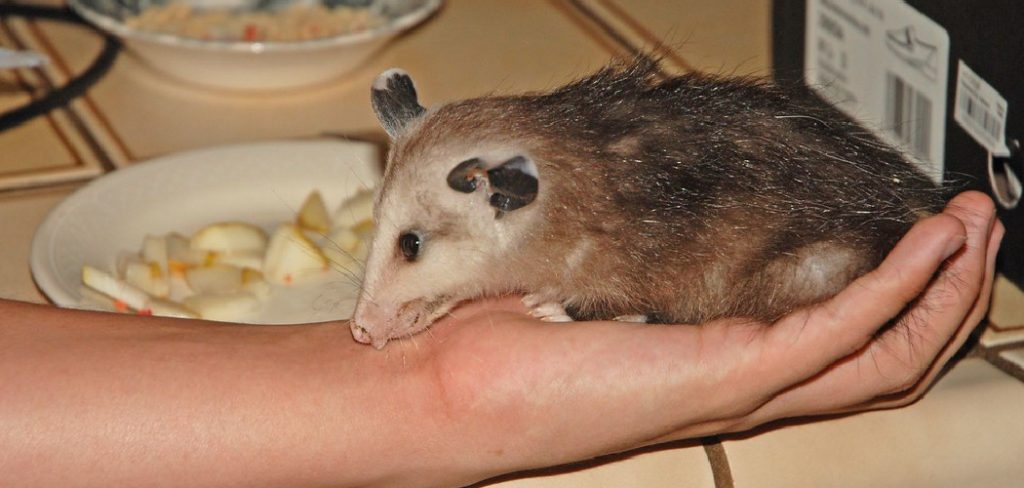 Additionally, if your rat starts grooming you after being together, that is another sign that they like you. Rats can oftentimes be very meticulous about their cleanliness and lack of smell. It may take several minutes for them groom themselves, so you can understand what a privilege it is if they groom you.
Reason to Tell if Your Pet Rat Likes You:
The reason to know if your pet rat likes you is that knowing how your pet feels about you will make things go smoother and provide a better relationship between you and your rat. Also, knowing if the rat likes you can help with certain concerns.
For example, suppose you are concerned about introducing your new rat to your other rats or territory (cage, room). In that case, you can use the behavior of the rat to determine if they are comfortable with their new surroundings. It's easy to tell when a rat is not happy, so using this information appropriately will help prevent any bad behaviors from happening!
Your Pet Rat's Environment :
It is important that you set your pet rat up for success! First, make sure that your pet rat is in a comfortable environment. You can tell if your rat is not happy by how they behave, so knowing what things to look for will be very useful when determining if your rat likes you.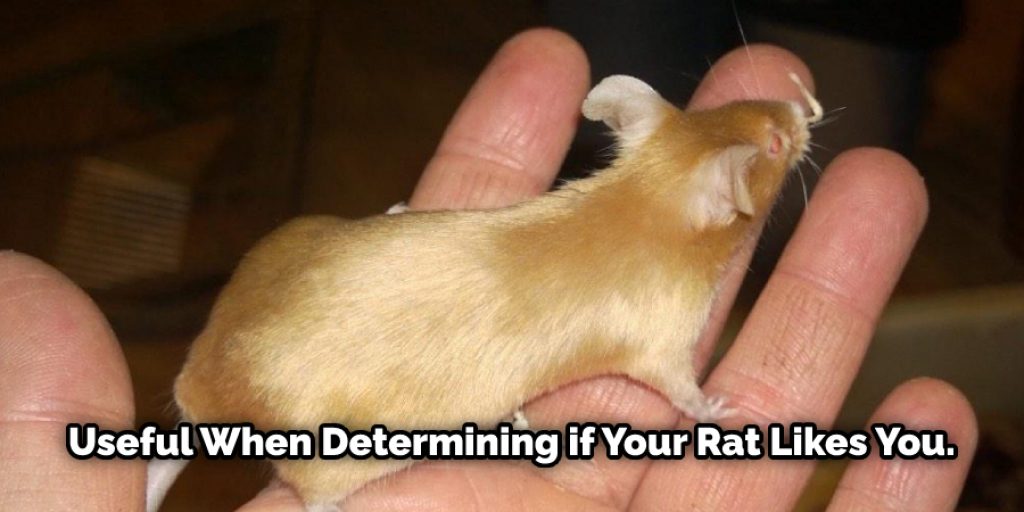 If a rat does not feel safe, it may hiss or be on edge. When on edge, it may or may not be doing very quick "bouncy" movements. Also, the rat may be hunched over when on edge, making their movement stiffer and with less fluidity.
Along with this, if a rat feels threatened (by you), it might move away from you when you try to pet them or pick them up. They may make a fast dash away from you, trying to avoid you while the muscles in their body tighten up. This is a warning sign that they do not like what you are doing and want you to stop.
You Can Check It Out to Get Rid of Rat Smell in House
Four Step on How to Tell if Your Pet Rat Likes You:
Step 1: Observe your rat's environment.
When you first bring your new rat home, observe its behavior to see how it acts in the cage and for the first few days. A rat that is not comfortable with its surroundings may hide at the back of its cage. If it feels threatened, it will dart away from you when you try to pick them up. When attention-seeking behavior occurs, it can be noticed by the rat's fast movement to get your attention. If the rat does not feel comfortable in its territory, it will shy away from you when you try to pet/pick them up.
Step 2: Petting and Pick-Up Techniques
One thing that should be done with all rats is to make sure they feel comfortable having their backs touched and picked up. This should be done by petting the rat's back for a while, stopping, and then starting again. It works well to stop and start over because if the rat likes the attention, it will stay still for a little bit before wanting you to start again. If the rat does not like it, it will move away from you when you stop petting so that it can escape contact. This shows that they do not feel comfortable with what you are doing.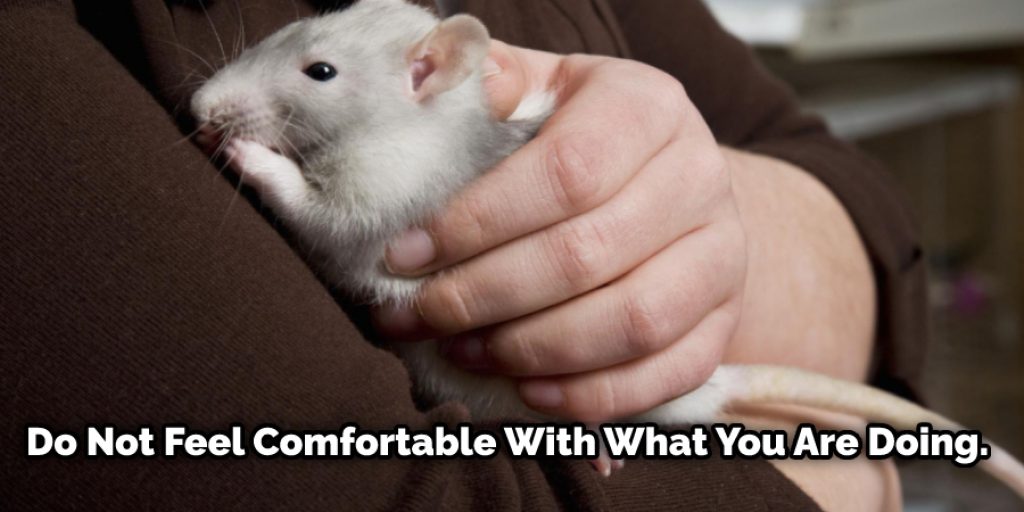 Petting and picking up techniques should be done daily until your rat is comfortable with these things. Ensure that you do not look the rat directly in the eye when petting or picking it up. Staring into a rat's eyes can be seen as an act of dominance, so if the rat feels threatened by this during this part of your daily routine, they may try to escape from you, bite you, hiss at you, etc.
Step 3: Give Your Pet Rat Space
If your rat does not like you, it will try to avoid you at all costs. It may seem like this type of behavior is something that rats do when they are scared or nervous, but it is different in the sense that if your rat likes you, instead of avoiding you, it will come to you for attention. This is because a rat that wants to be left alone will move away from you when you try to pick it up or pet it, while a rat that is scared of you will move towards you so that it can escape what they view as a threat.
Give your pet rat space if they ever move away from you when you try to pet or pick them up. This is their way of telling you that they are not comfortable with what you are doing. Never chase after your rat, instead let it come to you on its own. If the rat feels like it has more space to escape from you, it will feel less threatened by your presence and, therefore, be more willing to interact with you.
Step 4: The Attention-Seeking Rat
If your rat is always coming up to you, rubbing against your leg (or anything near where you are), or trying to climb up on you for attention, then the rat probably likes you. If it does not want anything other than attention, then it will do all it can to get your attention. If a rat is uncomfortable around you, it will try to avoid being anywhere near you at all costs.
Give your rat the attention that it wants if this behavior occurs. This shows that the rat likes you and wants to be near you, so give the rat as much love as it needs/wants.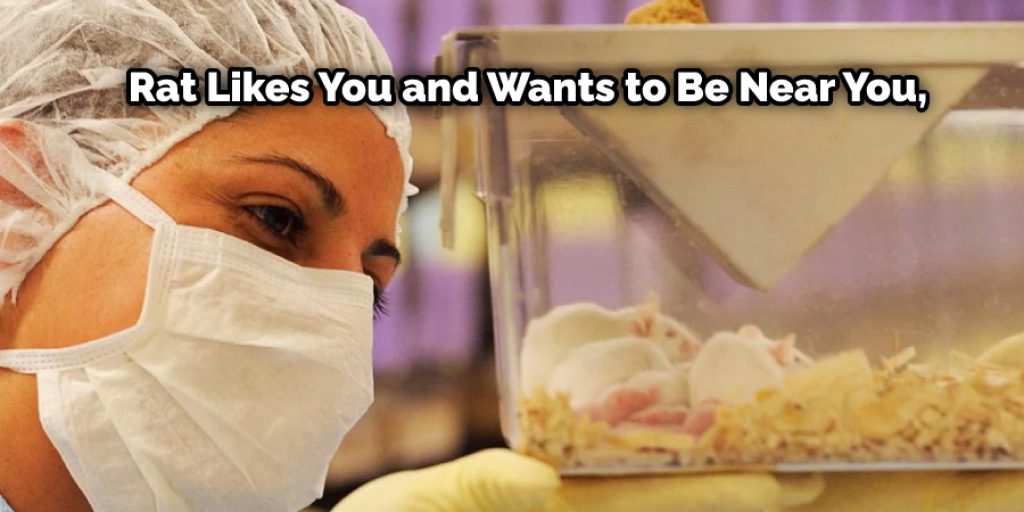 There are many different ways to tell if a rat likes you, but the ones listed above can be used as guidelines to figure out how your particular pet feels about you. If your rat is not responding the way that it should, then there might be something wrong with it, and it will need to see a vet right away. Rats are very sensitive creatures, so make sure to take good care of them if you decide to take one as a pet.
Rats are perfect pets for people who enjoy small rodents but be warned that they can bite when they feel uncomfortable or threatened. If your rat starts scratching or biting you in any way, then the best thing to do is because of their activity levels.
Conclusion:
So, the next time you're feeling a little lonely or your rat is getting out of hand with all their shenanigans, try using these tips to see if they like you. I hope this article has been helpful and insightful for those struggling with how to tell if your pet rat likes you! Thank you for reading our article. If you have any questions or concerns, please leave a comment below.