How to Build a Canopy Bed
Are you looking for an impressive and eye-catching bedroom furniture piece to add to your space? Why not build a canopy bed? A canopy bed is an iconic bedroom accent that immediately adds drama and style. Not only does it offer the opportunity for a dramatic statement – potentially upholstered with rich fabric, intricate detailing, and soft light filtering through sheer curtains – it also allows you to make something that's uniquely yours!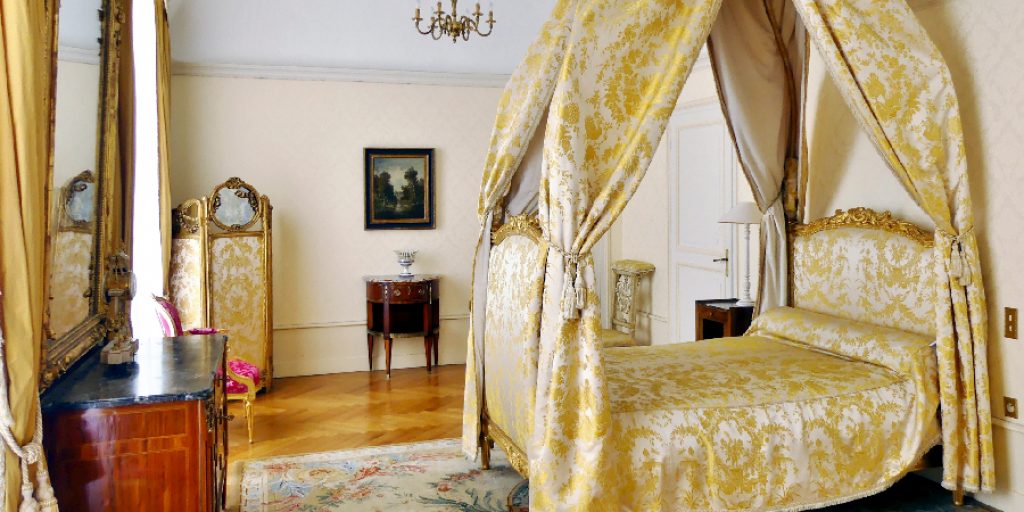 Craftsmanship from past decades continues to prove popular today; if you choose to construct your own canopy bed you can create a special item of furniture that will last generations. Building a canopy bed isn't as hard as you may think – we're here to walk you through each step on how to build a canopy bed!
Creating a canopy bed is an exciting way to upgrade your bedroom and add a touch of sophistication. Not only are canopy beds beautiful, but they also provide an extra sense of privacy when you need it most. Whether you're looking for something more affordable or want something large and luxurious, building your own canopy bed can be a rewarding project that allows you to create precisely the design you have in mind.
In this blog post, we'll take you step-by-step through how to build a simple yet stylish DIY canopy bed — from designing the frame to choosing fabrics and curtains. Read on for some great tips on making your dream bed come true!
Benefits of a Canopy Bed
1. Esthetic Appeal
Canopy beds add a certain regal and luxurious look to a bedroom. The four poster design of the bed frame gives an elegant and sophisticated touch, while the canopy fabric can be chosen to fit any desired style.
2. Privacy
Not only do they provide a visual barrier from outside disturbances, but they also help to absorb noise. Having a canopy bed means that this area of the bedroom is a place where you can retreat to, and feel as though you are in your own private sanctuary.
3. Increased Comfort
A canopy bed can be designed to accommodate various types of mattresses depending on your preference. With mattress options such as memory foam, latex or innerspring, you can find the perfect one for your individual needs. Additionally, canopy beds are often equipped with a headboard that allows for additional neck support and greater comfort.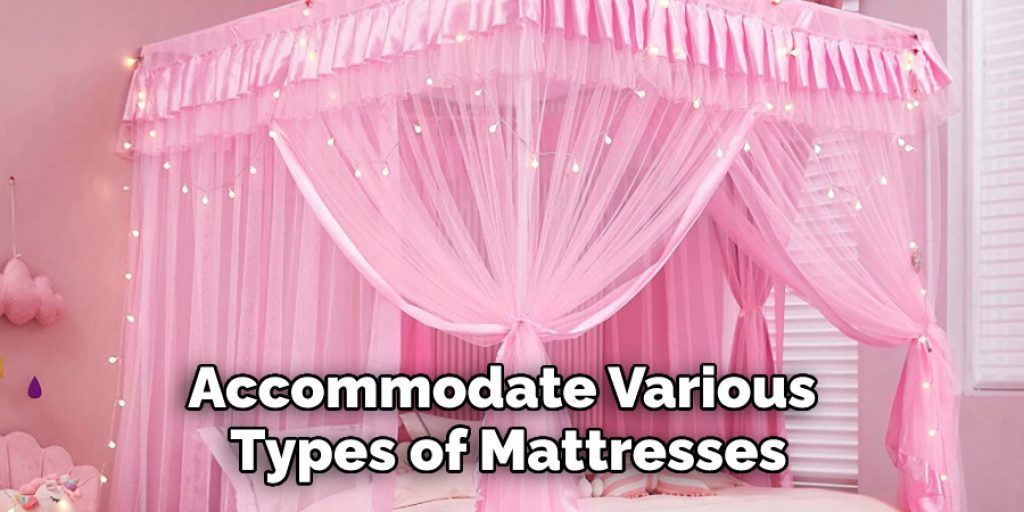 4. Versatility
Canopy beds come in a variety of styles and colors so you can pick the one that best fits your decor. This way, you can easily adjust the look of your bedroom without needing to purchase a new bed frame. Additionally, you can choose from different fabrics for the canopy to further customize the look of your bed.
5. Extra Storage Space
You can also find canopy beds that feature additional storage space beneath the mattress or on the sides of the frame. This allows for extra items to be tucked away, keeping your bedroom tidy and organized. Furthermore, some canopy beds feature built-in cabinets or drawers for additional storage space.
Overall, a canopy bed is an excellent choice for those looking to add a decorative touch to their bedroom with added privacy and comfort. With the many options available, you can easily find the perfect canopy bed to fit your needs.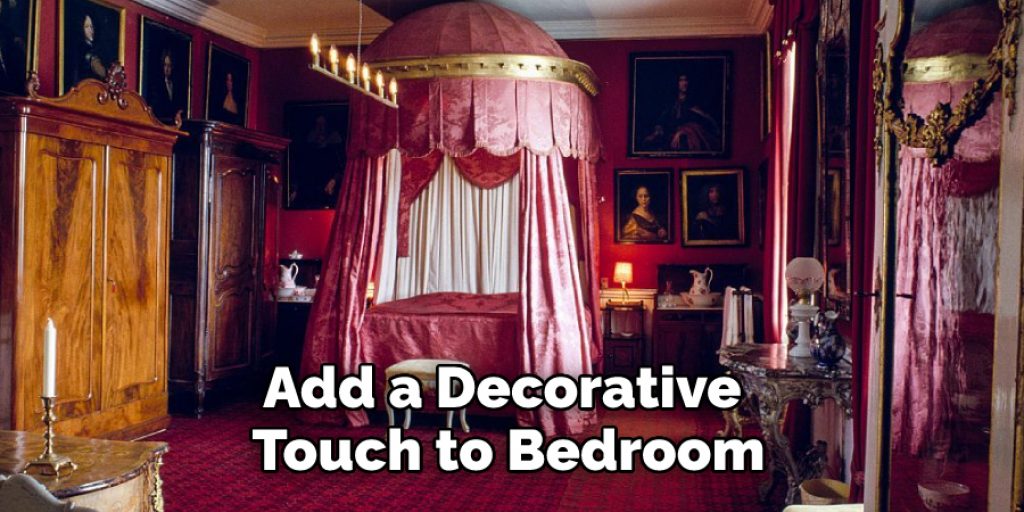 How to Build a Canopy Bed in 7 Easy Steps
Step 1: Gather the Materials
The very first step is to gather all the necessary materials for the canopy bed. You will need bed frame parts, fabric for the canopy, a drill, screws and bolts, wood glue and saws.
Step 2: Cut the Bed Frame Parts
Using a hand saw or electric saw, cut each of the required pieces of wood to fit your desired size of the bed frame. Also, cut the four posts for the canopy and decide what height you want them to be.
Step 3: Assemble the Bed Frame
Using wood glue and screws, assemble the pieces of the bed frame together to create the base. Make sure everything is secure and level before continuing with the next step.
Step 4: Attach Fabric to Canopy Posts
Measure your fabric and cut it equal to the size of the canopy posts. Use wood glue to adhere the fabric to the posts and let it dry before continuing with the next step.
Step 5: Attach Canopy Posts to Bed Frame
Using a drill, attach the canopy posts securely onto the bed frame. Make sure they are even and secure before continuing to the next step. Also, make sure the bed frame is level before securing the posts.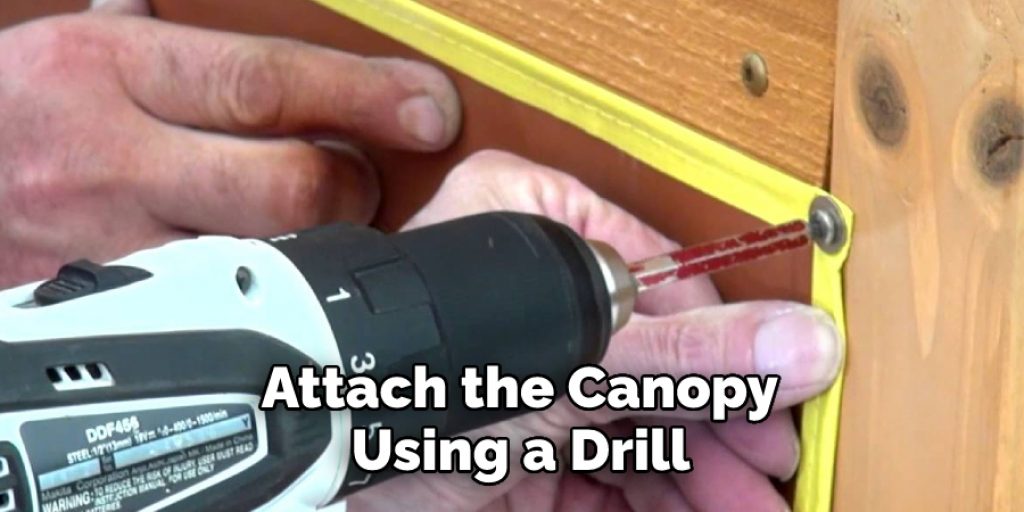 Step 6: Attach Canopy to Posts
Using fabric or ribbon, attach the canopy securely to the posts. Make sure it is even and secure before continuing with the next step. Make sure you double-check the fabric to make sure it is secure and won't come undone.
Step 7: Double Check
The very last step is to double-check that all pieces are secure and level. Make sure there aren't any loose screws or bolts, and make sure the fabric is properly attached. Once you are happy with the results, you can admire your beautiful canopy bed.
Congrats! You just built a canopy bed in seven easy steps. With these simple steps, you can easily transform your bedroom into a private sanctuary. Enjoy the comfort and airy feel of your new canopy bed.
Some Additional Tips to Build a Canopy Bed
1. Do Not Overlook the Size of Your Bedroom
This is very important to consider as the size of your room will determine the type and size of canopy bed you can build. You should measure out the dimensions of your room before selecting a design and materials.
2. Consider How You Want Your Canopy Bed to Look
Think about what kind of design you would like for your canopy bed, whether it is a classic four-poster, more modern and minimalistic, or something else entirely. Once you have decided on the design, it is time to pick out your materials.
3. Know How to Measure Your Canopy Bed
Knowing how to measure your canopy bed is key for making sure that the size of the frame fits in your bedroom and that the canopy fabric is of the correct size. Measure the length and width of your bed frame, as well as any desired height for the canopy.
4. Securely Connect All Parts
Using a drill, screws, and wood glue will ensure that your canopy bed is securely connected. Be sure to tightly connect each part of the bed frame to protect against any potential accidents.
5. How to Hang the Canopy
Use a drill and screws to hang your canopy from the ceiling, wall, or bed post, depending on your desired look. Measure out and mark where the screws should go before drilling into place. Then attach curtain rings or other hanging items of your choice to the canopy. Finally, drape the canopy around your bed to complete the look.
Frequently Asked Questions
What Precautions Should I Take When Building a Canopy Bed?
When building a canopy bed, it is important to take special precautions to ensure that the bed is stable and secure. Be sure that the frame of the bed is made from sturdy materials such as metal or wood, and use quality hardware when assembling the pieces together. Additionally, make sure that any mattresses or bedding used are properly supported by the frame.
If you will be using fabric for a canopy, make sure that it is securely attached to the frame and does not obstruct the view of anyone sleeping in the bed. Finally, always make sure to follow instructions carefully so that all parts are assembled correctly.
Are There Tools Needed for Building a Canopy Bed?
Yes, there are tools needed for building a canopy bed. Depending on the type of materials being used, you will need basic woodworking or metalworking tools such as saws, drills, and clamps. You may also need items such as screws and bolts to connect pieces together. Additionally, if you plan to use fabric for the canopy, you will need a sewing machine or needle and thread to attach it to the frame.
What Are the Different Styles of Canopy Beds?
There are many different styles of canopy beds available on the market today. Some popular options include traditional four-poster canopies, modern metal frames with curtains, and rustic wooden frames with draped fabric. Additionally, there are some designs that incorporate storage space beneath the bed or in the canopy itself. When choosing a style for your bed, consider factors such as your home's decor and the amount of space available in your bedroom.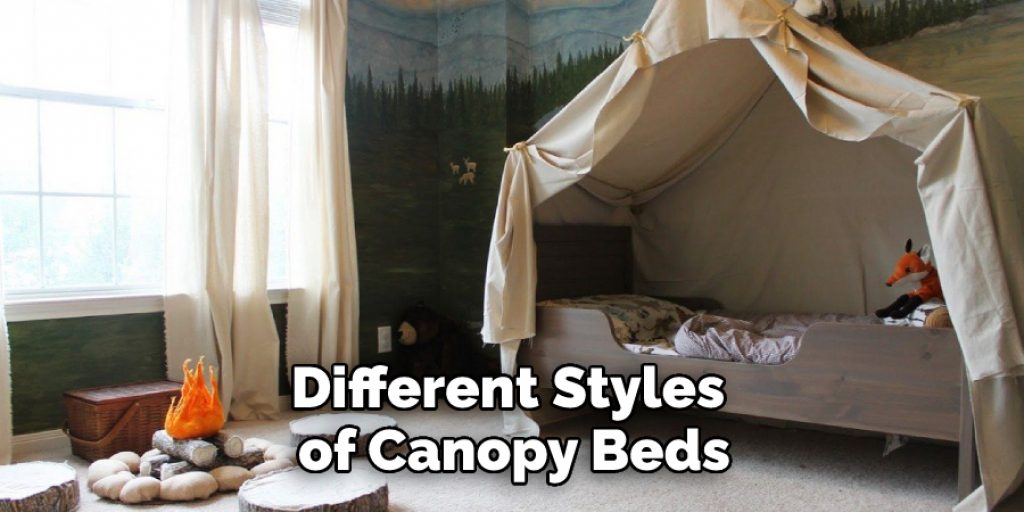 Conclusion
Now you know how to build a canopy bed! With the right materials and tools, you can create a beautiful and inviting piece of furniture for your bedroom. Just make sure to follow instructions carefully and use quality hardware when constructing the frame.
Additionally, consider the size of your bedroom before selecting a design, as well as how you would like it to look in terms of style. Finally, be sure to take all necessary precautions when assembling the bed and make sure that any fabric used for the canopy is securely attached. With these tips, you are now ready to construct your own canopy bed!