How to Paint Rubber Soles on Sneakers
Sneakers are known to be the most common and comfortable daily footwear. Just because you wear sneakers casually does not mean that your sneakers have to look shabby and out of style. You can always do some DIY to your sneakers to make it fashionable and trendy. One of the ways of doing it is by coloring the soles of your sneakers.
It is a way to make them change the outlook and, if your sneakers' soles are worn out, you can paint them to look fresh. So, if you want to know how to paint rubber soles on sneakers, keep reading ahead.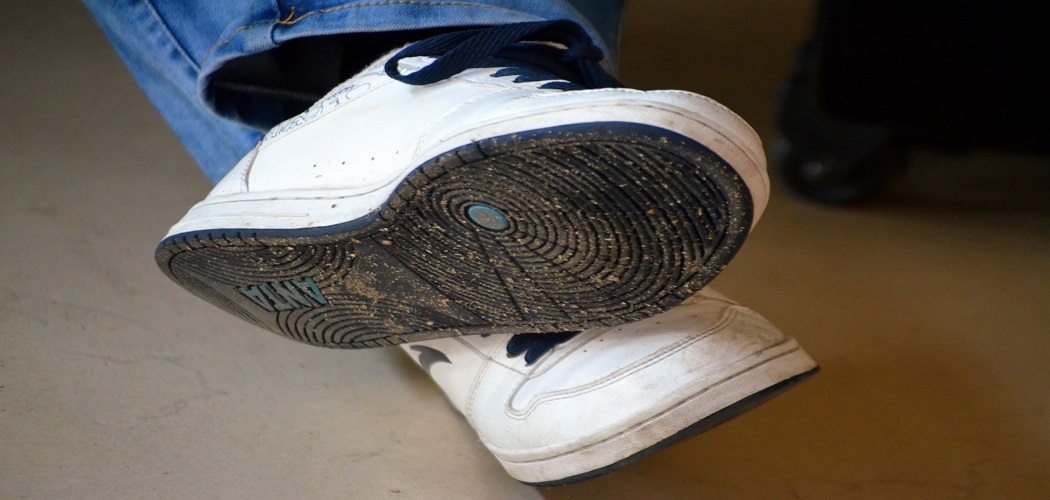 DIY: How to Paint Rubber Soles on Sneakers
Having everyday sneakers will do your regular work, but if you could use some funkiness into your ordinary life and maintain the same comfort, then why not give a little effort to achieve that! While many people will suggest that you can learn how to paint rubber soles on sneakers by using a marker, you should not do that. The marker's color is not sustainable, and it could lead up to have the wrong color on the shoes forever.
The marker will usually have a thinner coloring. You can add as much as coats you want, but it will not have the same effect as using acrylic paint. While in the case of acrylic paints, you can use one coat and have satisfying coloring. And with a few coats, the color will be more vibrant. But the best part of using acrylic paint is that it will stay for a long time. And if you use a primer base with the paint, the paint will remain just like your bought sneaker's original color.
To make a better painting on your sneakers' soles, you will only need a few materials that will give you a much better and close to a professional result.
| | | | | |
| --- | --- | --- | --- | --- |
| Name | Surface Painter's Tap | Acrylic Paint Set Value | Mod Podge CS11201 | Art Supply 15 Piece |
| Image | | | | |
| Feature | Multiple surface | Non Toxic Acrylic Paint | Multipurpose Use | 15 Assorted Popular Brush Types |
| Quantity | 1 Roll/Pack | 16 Piece | 1 Piece  | 15 Piece |
|   |  Check Price |   Check Price |   Check Price |   Check Price |
Materials You Need
There are only a few things you need for this project, and you can get them around the local stores in your city. The items you will need are-There are only a few things you need for this project, and you can get them around the local stores in your city. The items you will need are-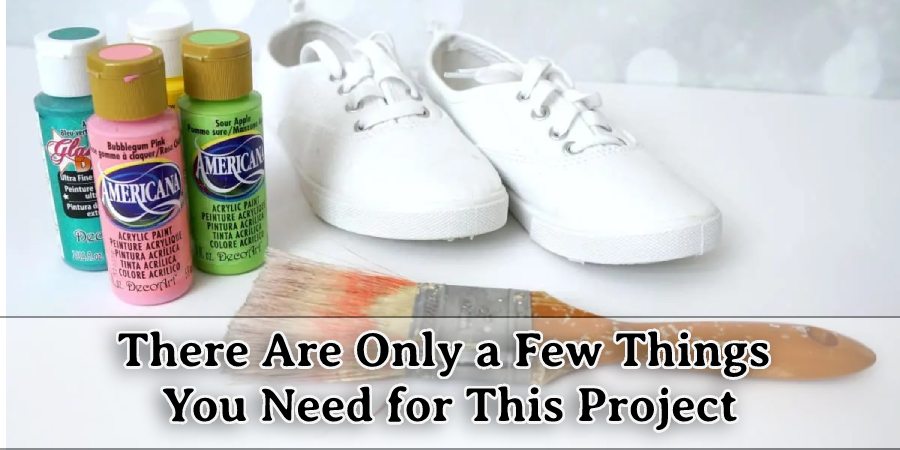 Paint, Shoe, Brush
Painter's tape
Mod podge
Acrylic paint
Brush
With these few items, you will be able to turn your favorite sneakers' soles into the color of your desire.
Steps to Follow
Step 1
The first step for how to paint rubber soles on sneakers is cleaning the soles of your shoes. If your sneaker is a used one, then it should have lots of muds on it. To clean it properly, you need to wash it with water and soap. Use a toothbrush to get the dirt out properly. You can even use toothpaste afterward to get the stains out of the white soles.
After washing the sneakers, you need to use some rubbing alcohol on it. Clean the whole thing with rubbing alcohol, even if the sneakers are new. The rubbing alcohol will create a base for the paint to stick correctly. Let the rubbing alcohol dry appropriately before you can move on to the next step.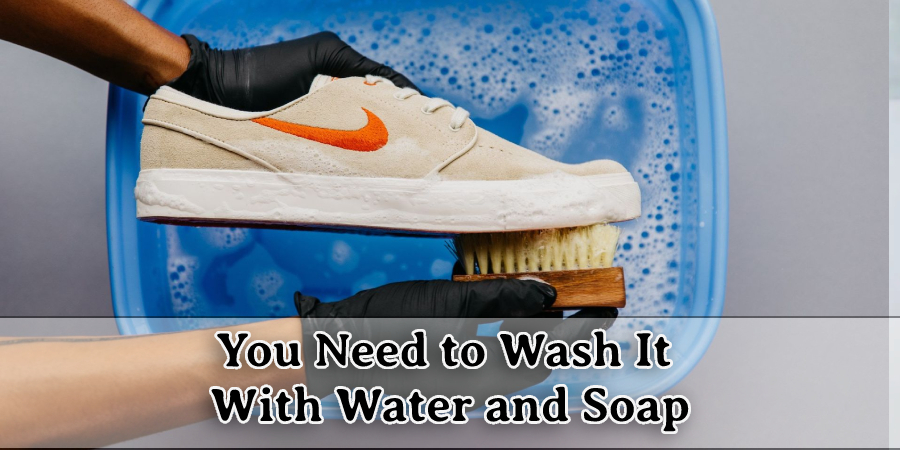 Step 2
Now, before you can start with the painting, you need to select the area that you are going to paint. If the soles are the only area you intend to paint, you need to make sure you cover up the other rooms so the paint will not get onto them. The best way to cover up is by using tape. And the best kind of tape for this project is painter's tape as they have better glue that will not harm the material of your sneakers.es.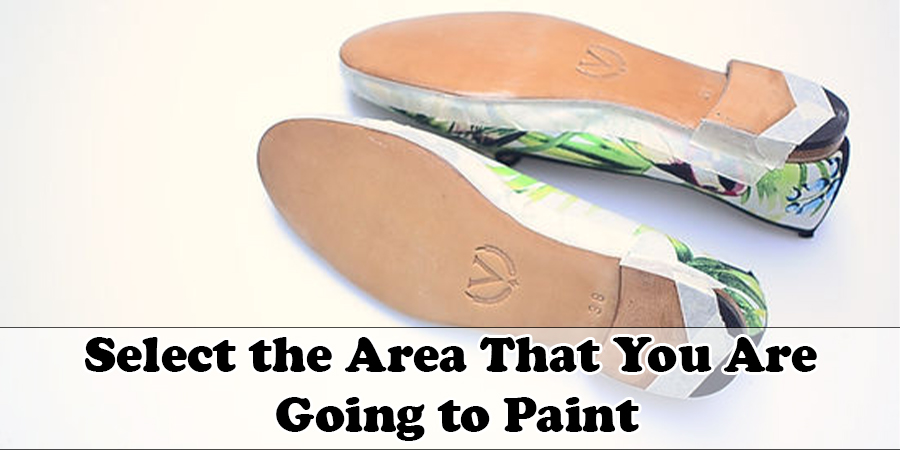 Put the painter's tape around the area of the part you are going to paint. If you want to have some design, you can do it using tape as well. You can cut the tape into small pieces and create various scenarios with them. The tapes will not let color pass through it as well as protect the surface from getting sticky glue-like other tapes. That is why a lot of people prefer these tapes over any other tapes.
Step 3
You have your base for the sneakers ready to be painted. It is time to mix up the paint. You need to mix the acrylic paint with the mod podge. The reason for using pod podge is because paint does not stick to rubber properly. You need something that will help the paint and rubber to get alone together. Mod podge is the best thing that will work as a connector between the color of the rubber.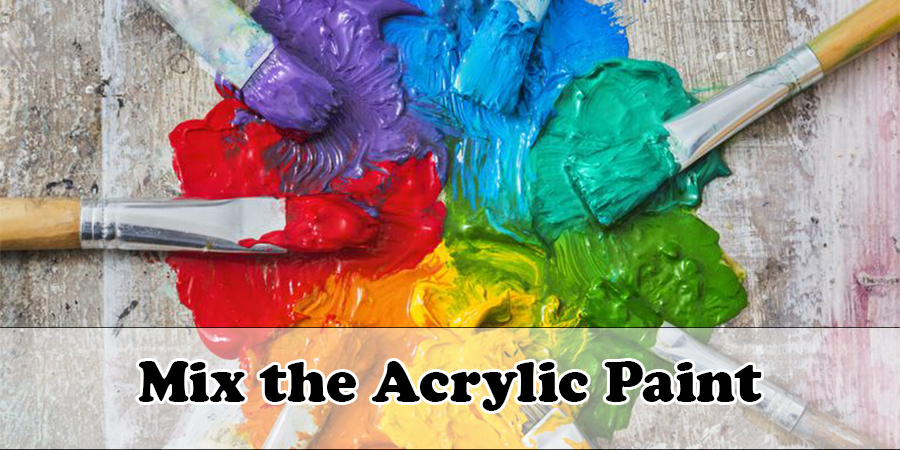 Put the paint in a container and see if the color is the one that you wanted your sneakers' soles to be. After the confirmation, the mod podge on the painting and mix them thoroughly.
Step 4
Start painting the soles with the paint using the brush you can find and are comfortable with. Use several coats to get the proper thickness and color of the painting that you are aiming for. One coat may not be enough, and it can depend on the thickness of the paint. But before you can apply the second or next coat, you need to wait for the previous coat to dry properly.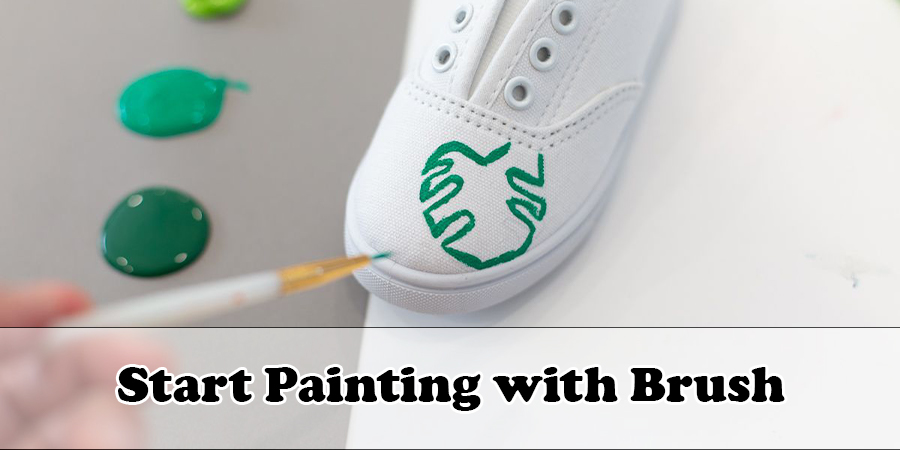 Step 5
Set the paint to get dry for as long as it needs. Put the sneakers in a place that will not disturb the painting of the shoes. After the painting is dried, take off the painter's tape. Do not touch the tape before the paint is dried, as it could mess up the sides of the paints. And you are done painting the soles.
​Frequently Asked Questions
What Kind of Paint Do You Use on Rubber Shoes?
If you are using rubber shoes, the paint should be water-based. If you have any other questions about what kind of paint to use on your rubber shoes, feel free to contact us.
Can You Paint Rubber Shoe Soles?
Yes, you can paint rubber shoe soles. However, it is not a simple task and takes a lot of time and effort to do so.
The process starts with mixing the right amount of the paint in a bucket and adding small amounts at a time to prevent any bubbles from forming in the mixture. You should also be careful when applying the paint because there are many chemicals that will damage your shoes if applied incorrectly.
After you have painted your shoes, allow them to dry for several hours before wearing them again.
will Acrylic Paint Peel Off Rubber?
Acrylic paint will not peel off the rubber. However, it is possible that the paint may come off if you use a plastic scraper or sharp object to remove the paint from the surface of the rubber.
​Is Acrylic a Good Type of Paint for Sneakers?
Acrylic paint is a type of paint that has been used for decades. It is durable and easy to clean up.
It can be applied on most surfaces, including plastic, metal, paper, canvas, wood, and more. It also dries quickly, so it's ideal for DIY projects where you need quick results.
Final Thoughts
That was all for how to paint rubber soles on sneakers. With these simple steps, you can create the designs and change the color of your sneakers as you like them. You can color them to match your outfit for a particular event or follow the trend that is going on. Once your sneakers are done, you will have lots of fun wearing them outside and be different than others. You May Read Also – How to Make Witch Shoes Out of Duct Tape