How to Decorate With Reclining Sofa
Are you looking for a way to decorate your home with extra comfort and style? Then consider adding a reclining sofa! Not only are they great for relaxing after a hard day at work, but they can also be dressed up to create the perfect focal point in any room. In this blog post, we'll show you how to decorate with reclining sofa for your home.
We'll cover different layout options, tips on accessorizing with color and texture, plus ways to make sure your new piece is comfortable and inviting— all so that you can create a beautiful space that's entirely yours. Ready for some stylish inspiration? Let's get started!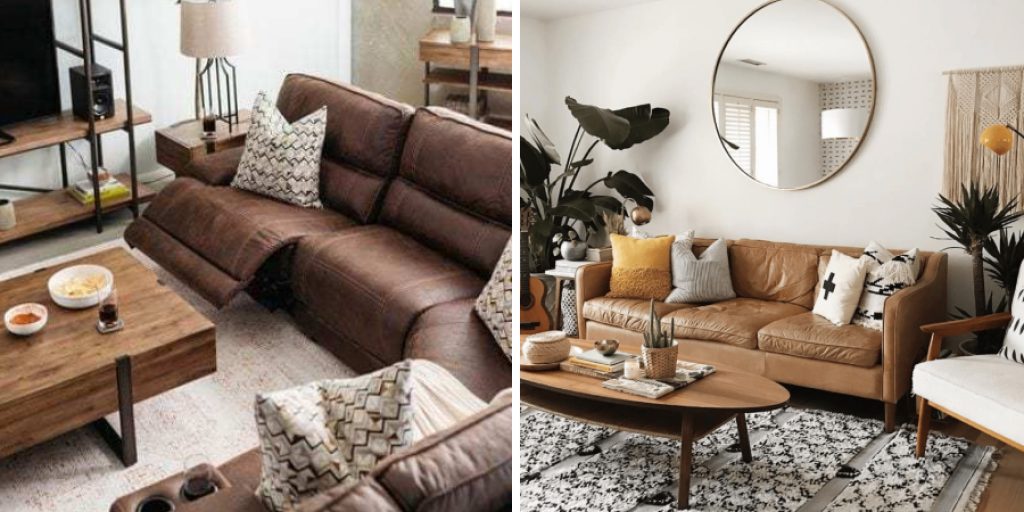 Step-by-step Guidelines on How to Decorate With Reclining Sofa
Step 1: Measure the Room
Before you start shopping for a reclining sofa, be sure to measure the room you're planning to place it in. Knowing the exact dimensions of your space will help you find the perfect-sized piece and avoid buying something too big or small. If your room is on the smaller side, note that a reclining sofa will take up more space than a regular couch because of its added features.
Step 2: Consider Layout Options
Once you know the exact size of the piece you want to buy, think about how best to position it in the room. A good rule of thumb is to keep the recliner away from any walkways, so it doesn't block traffic flow. You can also consider placing it in the center of the room to become a focal point or pushing it up against a wall for more versatility with other furniture pieces.
Step 3: Play With Color and Texture
When deciding on your sofa's color and texture, you may want to start by looking at your existing decor. Do you have lots of neutral tones? Maybe add a bright pop of blue or yellow for contrast. Or if you want to create some warmth, look for darker shades like browns and reds in fabrics such as velvet and leather. Don't be afraid to mix materials either — try combining wood elements with textiles for a unique look.
Step 4: Add Accessories
Accessories are the perfect way to bring your reclining sofa to life and make it feel homey. Consider adding some throw pillows or blankets in complementary colors, textures, and patterns. You can also add a few side tables with books, lamps, or plants — this will help create an inviting atmosphere while giving you easy access to items you need throughout the day.
Step 5: Make Sure It's Comfortable
When buying a new piece of furniture, comfort should be at the top of your list. Look for features such as adjustable headrests and footrests so that you can find the most comfortable position possible. Also, check out different cushion types such as memory foam and gel — these materials are great for providing extra support and can make the recliner even more inviting.
Step 6: Create a Focal Point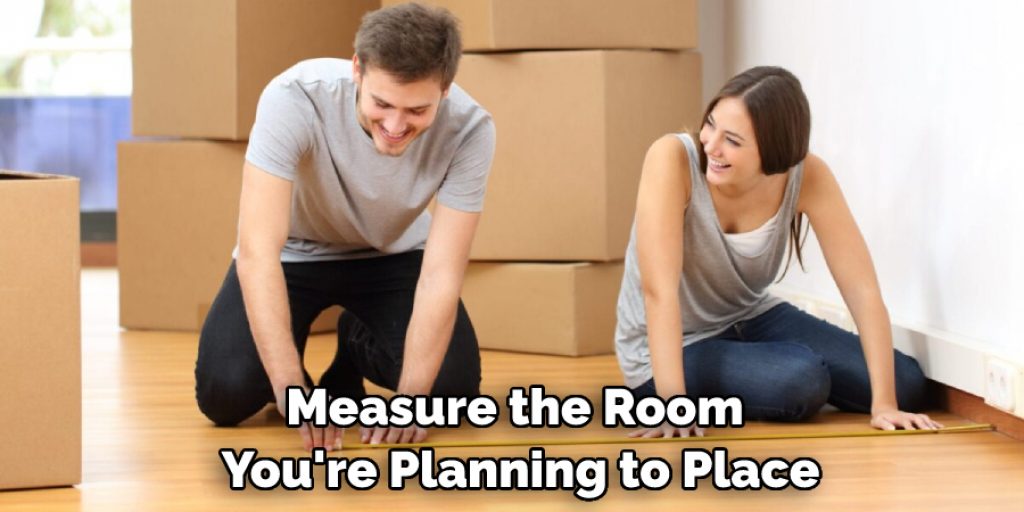 If you want to create a special area in your room, consider making the reclining sofa the main focus. Position it in the middle of the space or against an accent wall, then hang some artwork above it or add some decorations around it. This will help draw attention to the piece and make it feel like its own little corner of relaxation. Make sure to keep the area clutter-free so that it looks neat and inviting.
Step 7: Use Lighting
Lighting is another important factor when decorating with a reclining sofa. Try adding recessed lighting near the piece so that you can easily read or relax without too much glare. You can also use table lamps to create a cozy ambiance in the evening. It's also a good idea to have some overhead lighting in the room so you can adjust the brightness depending on your needs. But make sure to keep the lighting fixtures away from the recliner so that you won't be blinded when using it.
Step 8: Use Rugs and Curtains
Rugs and curtains are great for defining space and adding a layer of warmth and texture. Consider using an area rug that matches the color of your recliner, or hang some curtains nearby for added privacy. Just be sure not to overcrowd the room with too many fabrics — it should be balanced out with lots of open space as well. After all, it's important to have a relaxed and inviting atmosphere so that you can truly enjoy your reclining sofa.
Step 9: Incorporate Greenery
Bringing in houseplants is a great way to add life to any room — plus they help purify the air! Place a few small plants near your reclining sofa, or position larger ones around the rest of the room.
This will give the area a refreshing boost and create a calming atmosphere. This is especially important if you plan to use the sofa for reading or napping. That way, you can bask in the natural light and freshness of your surroundings.
Follow these steps on how to decorate with reclining sofa. Decorating with a reclining sofa is all about finding the right balance of size, style, and comfort for your space. If you keep these tips in mind, you'll be able to create an inviting living room that's perfect for relaxing or entertaining guests.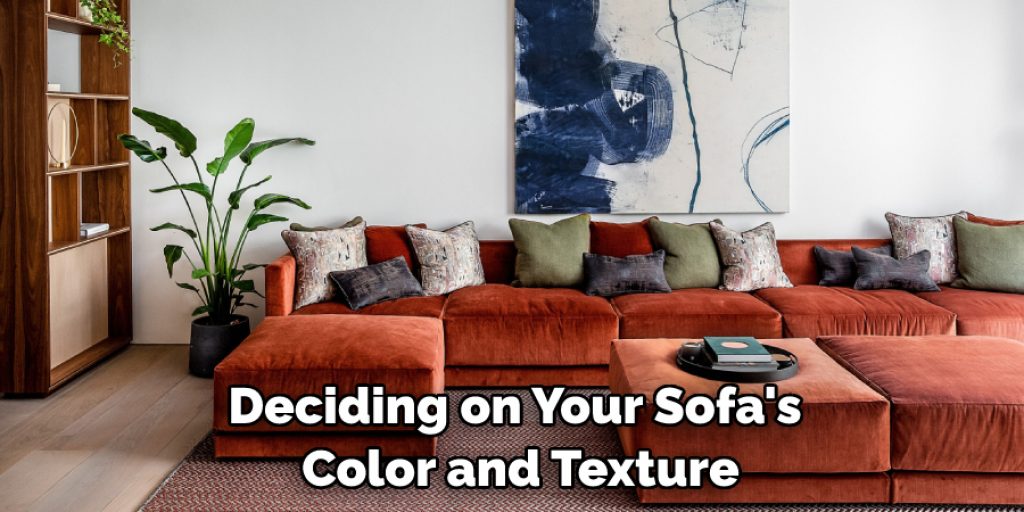 Do You Need to Use Professionals?
You don't always need a professional for decorating your space. With the right planning and a few tips, you can make the most of your reclining sofa and create a cozy atmosphere that's perfect for unwinding.
However, you should consider hiring an experienced designer if you want to get the most out of the room. They can help you create a unique look that fits your lifestyle, and they'll be able to provide additional advice on how to use color, texture, and accessories for maximum impact.
How Much Will It Cost?
The cost of decorating with a reclining sofa will depend on several factors, including the size of your room and the type of furniture you choose. If you're working with a tight budget, try shopping for pieces secondhand or scouring antique stores for deals. Otherwise, it's usually best to invest in quality items that won't need to be replaced in a few years.
This will help you save money in the long run and ensure that your living room looks great for years to come. Decorating with a reclining sofa can be an exciting project, but it's important to take your time and plan ahead. With the right combination of colors, fabrics, lighting, and accessories, you can create the perfect space to relax and entertain. So get creative and enjoy transforming your living area!
Frequently Asked Questions
Q: What Colors Should I Use When Decorating a Reclining Sofa?
A: Darker shades such as browns and blacks are great for grounding the piece and making it feel inviting. However, you can also add pops of color with accessories such as throw pillows and curtains.
Q: What Is the Best Way to Add Comfort and Support to a Reclining Sofa?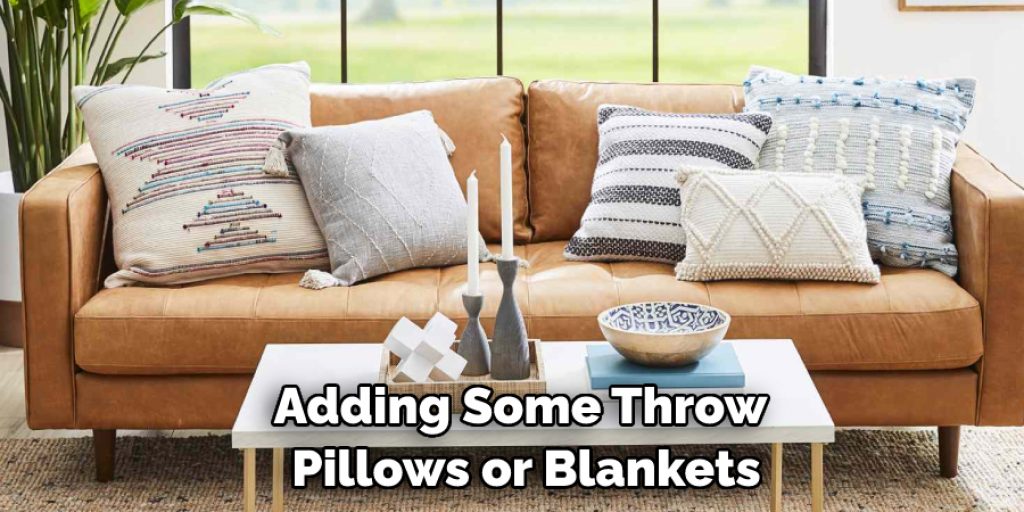 A: Look for adjustable headrests and footrests, as well as cushion types such as memory foam and gel. These materials are great for providing extra support and making the piece even more inviting.
Q: What Is the Best Way to Use Lighting When Decorating a Reclining Sofa?
A: Recessed lighting near the piece can provide just the right amount of illumination without too much glare. You can also use table lamps and overhead lighting to create a cozy ambiance. Just be sure to keep the fixtures away from the recliner so that you won't be blinded when using it.
Q: How Can I Add a Splash of Life to the Room?
A: Houseplants are a great way to add life and color to any space. Place them near the reclining sofa or around the rest of the room for an inviting atmosphere. You can also choose plants that are known for their air-purifying qualities, such as spider plants and aloe vera.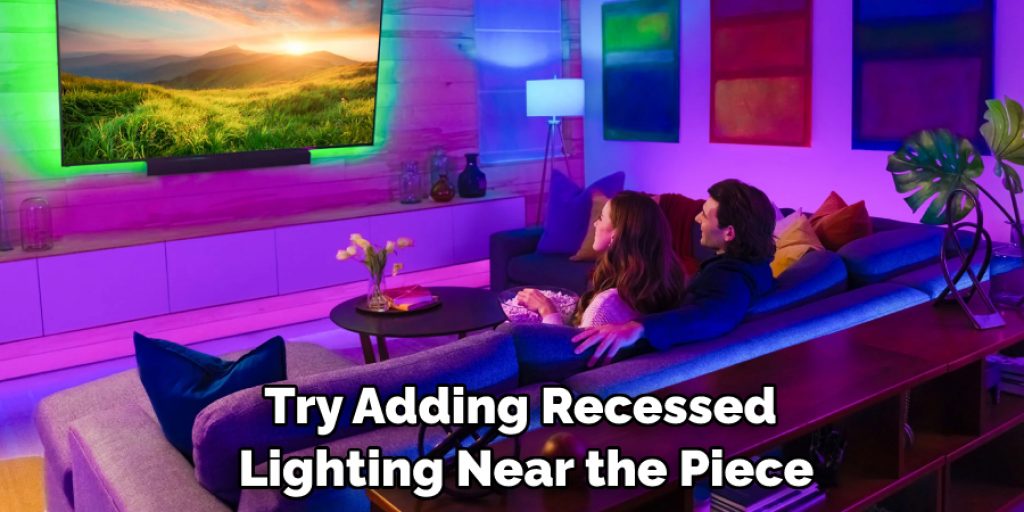 Conclusion
Thanks for reading this article on how to decorate with reclining sofa. In terms of decorating with reclining sofas, it's all about making the pieces you have fit your space and shows off your personality.
From choosing a bold color to styling the room around the sofa, you're sure to create a cohesive look in any room that speaks to exactly who you are. If you choose to go for a more neutral option, then accessorizing with colorful pillows or a complementing area rug can add just enough flair.
While shopping for reclining sofas it's important to keep functionality, style and comfort in mind. With the right preparation, knowledge and aesthetic vision, this piece can be perfect for your home. So why wait? Do you have an empty corner in your home that's begging for something useful? Look into adding a reclining sofa today and start enjoying it tomorrow!