How to Draw Mehndi Designs Step by Step on Paper
In South Asian countries, drawing mehndi designs on the body is very popular, especially on the hands or legs during some occasions. The most event where people seem to wear mehndi is during the desi wedding. Mehndi or henna is confined in the South Asian culture, but it has garnered worldwide attention.
The most intriguing thing about mehndi is the design. It is similar to tattoos but different because it is not permanent. With a few washes, the mehndi color with the design will be gone, and you can apply another method again.
Mehndi is a design that is made using a plant called henna. People have been using mehndi for years for different reasons. The most popular way to use mehndi is to put the design on your hair, hands, or legs. Mehndi has lots of health benefits and makes your skin look pretty with its vibrant color.
During the desi weddings, the bride will wear a mehndi design on their hands and legs to prepare for the wedding to enhance their beauty and bridal look. For that, they will bring people who are experts in mehndi design and pay them a good amount of money. That is why many people can also take drawing mehndi design as a profession. So, if any of you are thinking of learning to draw mehndi for whatever purpose you have, you are very welcome to get some basic help from us.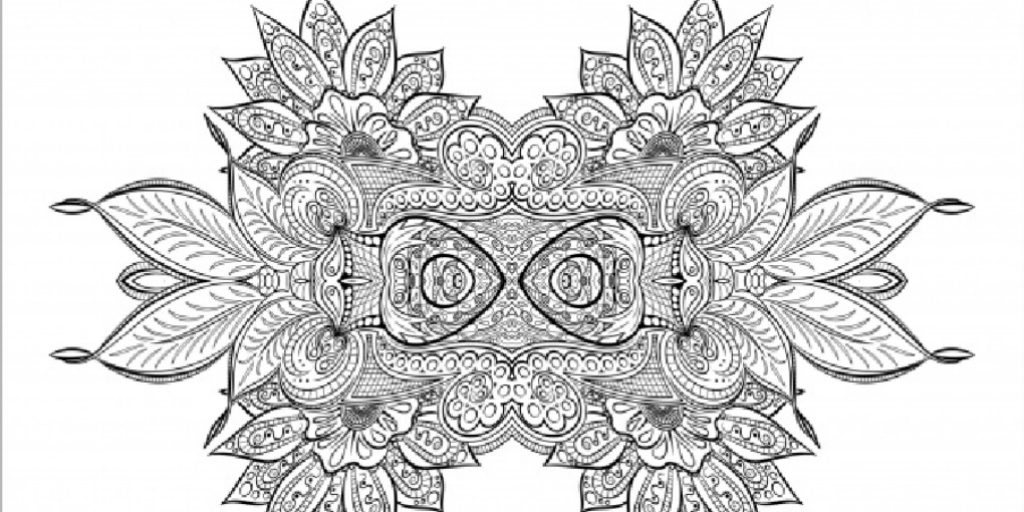 Learn: How to Draw Mehndi Designs Step by Step on Paper
If you are an absolute beginner in mehndi drawing and designs, you have a long way to learn how to become a professional. It is always better to start from the stretch as it will help you get all the basics under control. Drawing mehndi design is a form of art that is not easy to master. You will require lots of practice, time, and dedication to become good at this.
When starting your journey, never think of trying to start at a professional level as it could cause disappointment. It is always better to go step by step to take control of everything slowly. The best way to start your mehndi design learning is by doing it on paper; hence, we are here to teach you how to draw mehndi designs on paper.
Get the Equipment
The first thing you need to do is get the right equipment to start your endeavor. You have to get the right equipment. It would be best if you found high-quality mehndi or henna, which is stocked in a tube. The tubed mehndi is used for doing complicated and beautiful designs to be drawn. Now, to practice your design, you can collect various basic mehndi designs from the internet, which you can use as a reference to your learning.
It is better to get some simple and basic designs initially and then move on to the complicated ones. Besides, you can always find tons of new designs available for you to use as references on the internet. And the last thing you will need is a piece of paper where you can practice your mehndi design on.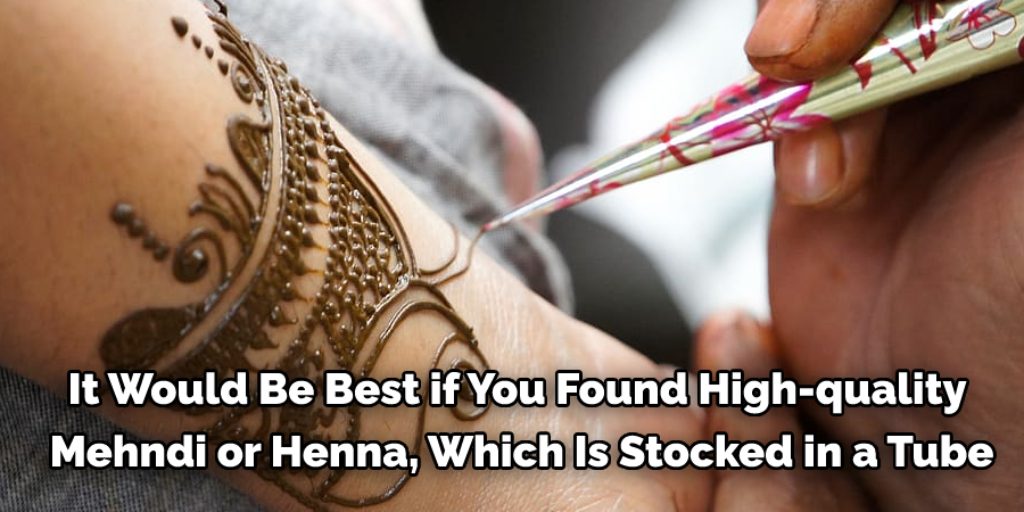 Start the Practice
There are two ways you can start the process; one, you can plainly draw the design on the paper, or two, draw a hand shape on the design and practice on that. We prefer to use the latter option as it gives you a close experience of drawing on your hands. Before drawing an actual design, you must practice drawing lines, circles, and geometric shapes.
This is a beginner's drawing rule to make the hand accessible and less stiff. Of course, you will use the mehndi tube to remove them, as it will be easy for you to do the actual drawing later. It would be best to practice drawing thin and thick lines and circles. You can even draw the lines and circles with a pencil beforehand to make them properly, but you will eventually learn to master them with practice.
Practice Design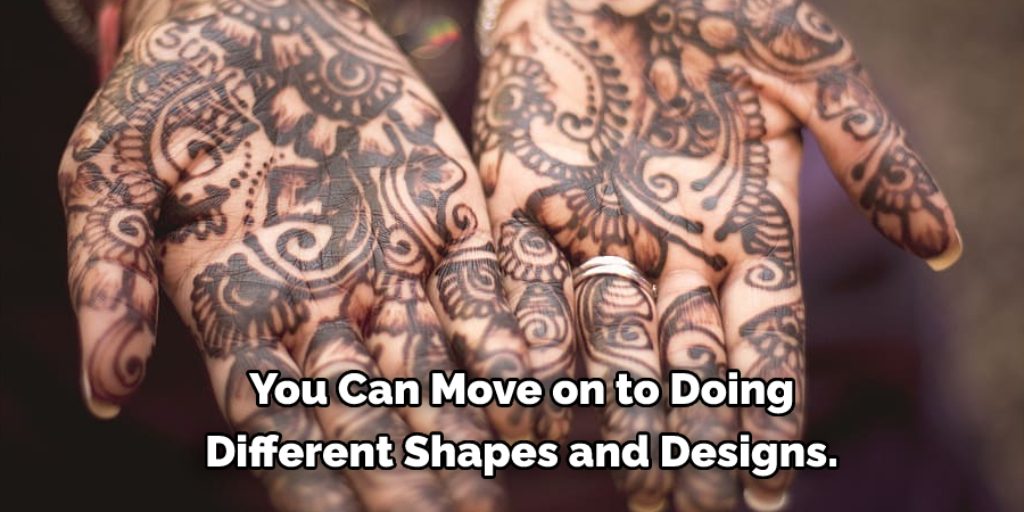 After you learn how to draw lines and circles freely, you can move on to doing different shapes and designs. For example, you can start with some flower designs and learn how to fit the petals into the flower.
It might take some time to master them, but as we said, you will eventually learn them. You can also draw leaves, spirals, teardrops, heart shapes, etc. Finally, you can blend those designs and shapes together to come up with your own full designs on mehndi.
Frequently Asked Questions
Can We Draw Mehendi on Paper?
Yes, you can draw Mehendi on paper. The only thing you need is some basic supplies like a pencil, paper, and water.
To start, sketch out the outline of your design on a piece of paper. Next, wet the paper and begin to apply the Mehendi design using a pencil. Be sure to smooth out any rough edges with your fingers. Finally, let the Mehendi dry completely before applying it to your skin.
What Is Arabic Mehndi Design?
Arabic Mehndi Design is a traditional art form that uses henna to create intricate designs on the hands and feet of women. The designs can be symbolic or decorative and are often used as a way to celebrate special occasions like weddings or birthdays.
The process of Arabic Mehndi Design is very labor-intensive and takes many hours to complete. First, the henna artist will mix a paste made from ground-up dried dates, pistachios, and other ingredients with water to create a thick consistency. They then use this paste to cover the entire surface of the client's hand or foot.
After the henna has been applied, it must be allowed to dry for several hours before it can be removed with soap and water. Once the design is complete, it can be preserved by painting it onto wood or canvas using natural dyes.
What Is Bridal Mehndi?
Bridal Mehndi is a traditional Indian art form that uses henna to create intricate designs on the hands and feet of brides-to-be.
The henna designs are often symbolic or religious and are meant to bless the bride during her wedding ceremony and symbolize her journey into marriage.
Mehndi is typically applied days before the wedding and can last up to two weeks. It is best to avoid getting it wet and to apply it using mild soap and warm water.
Conclusion
After practicing on paper, you can slowly move on to doing designs on your hands. But before you can do that, you have to make sure that you have practiced enough to master upholding the mehndi tube proper, drawing all the shapes with freehand, and also coming up with a unique design to complete the full look.
That was all about how to draw mehndi designs step by step on paper. Although we have tried to explain everything as easily as possible, things can get complicated and frustrating as you start your journey. Indeed, drawing mehndi design is not an easy task. It would be best if you had a lot of control over your hand to do the design on someone's hand.
Finding some of your own tricks and solutions to handle the unwanted situation would be best. But one thing for sure is that you cannot muster up the whole process within a short time. It would help if you gave yourself time to practice enough and have control over everything. In the beginning, your work may not look like the others, but with constant practice, you will eventually become good and can surprise people with your talented mehndi works and designs.