How to Fix a Ratchet Wrench
A ratchet wrench is a versatile tool used for many tasks. It can tighten and loosen nuts and bolts and apply pressure to objects such as pipes or hoses. The wrench's head moves in one direction only, either clockwise or counter-clockwise, while the shaft turns freely in both directions around it.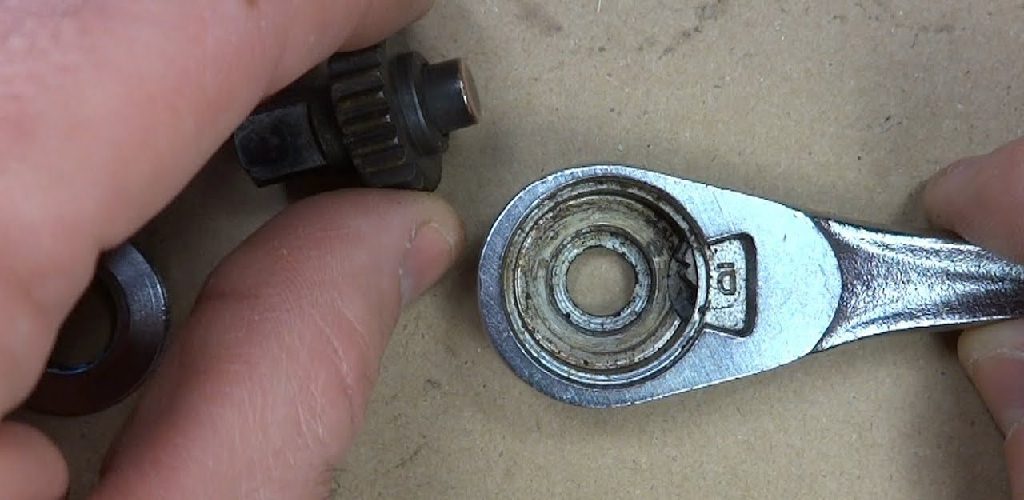 It's also known as a clicker because when turning, it has clicking sounds that give feedback on how far it's turned before stopping at its limit position. However, it often becomes unusable when one of its parts breaks off due to wear and tear. This blog post will show you how to fix a ratchet wrench, so it's ready for action again!
10 Ways on How to Fix a Ratchet Wrench:
1. Remove the Socket:
Remove the socket from the end of your ratchet before attempting to fix it. You can then remove any debris accumulated in the socket and place it back into its original position; this should be relatively easy to do.
2. Remove Broken Ratchet Piece:
If your problem is more serious, such as a broken ratchet piece, you will need to remove the entire ratchet. To do this, use a pair of pliers to hold onto the broken ratchet piece and unscrew it from the handle.
3. Clean the Ratchet:
If your ratchet is dirty or rusty, you will need to clean it before using it again. You can either clean it with a brush or use WD-40 to get rid of the rust. (However, you should never let WD-40 come into contact with the moving parts of your ratchet).
4. Add Lubricant:
If your ratchet is dry and hard to turn, you can find a lubricant at any hardware store. They have oils for all different types of wrenches and tools. This will return the movement of your ratchet to normal.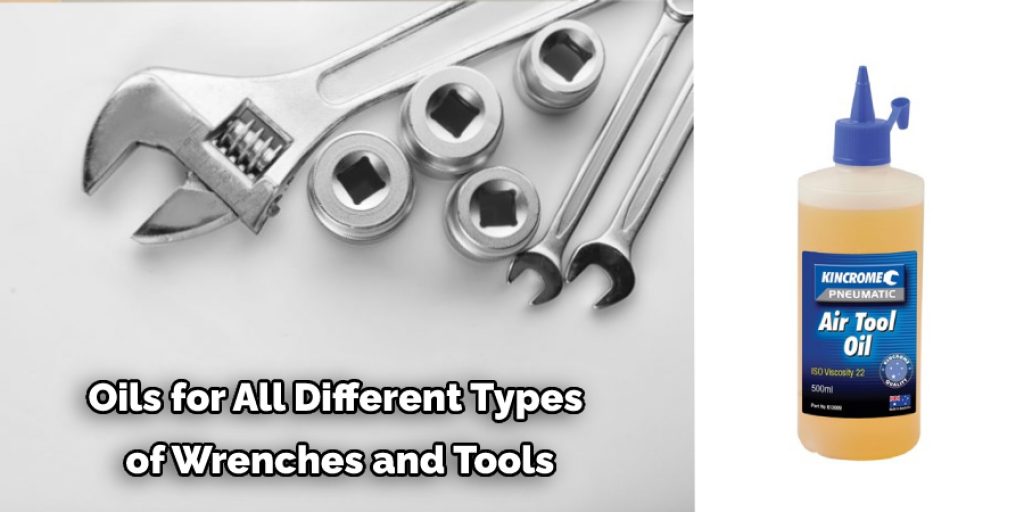 5. Replace Broken Piece:
If none of the above options have worked, you can get a replacement piece for your broken ratchet head. Then, simply remove the old piece with pliers and replace it with the new one.
6. Remove Knob:
If your problem is that the knob of your ratchet no longer turns or functions, you will need to get rid of it before using the ratchet again. To do this, unscrew the knob with a pair of pliers and screw on a new one when needed.
7. Add Machine Oil:
If your ratchet is still hard to turn, you can add machine oil to it. This will help the ratchet move more smoothly and prevent rusting.
8. Check the Springs:
If your ratchet is not clicking or moving, it may be because the springs are not functioning properly. To fix this, you can purchase replacement springs or take your ratchet to a professional to have it repaired.
9. Tighten Screws:
If the screws on your ratchet are loose, they may need to be tightened. This can easily be done with a screwdriver. Tightening or loosening screws is necessary as well when you want to open up your ratchet so you can look for problems.
10. Replace Old Ratchets:
If nothing on your ratchet is broken, but your ratchet does not work as smoothly as it did when it was new, you should consider replacing it. Ratchets older than a few years will begin to lose their movement and responsiveness.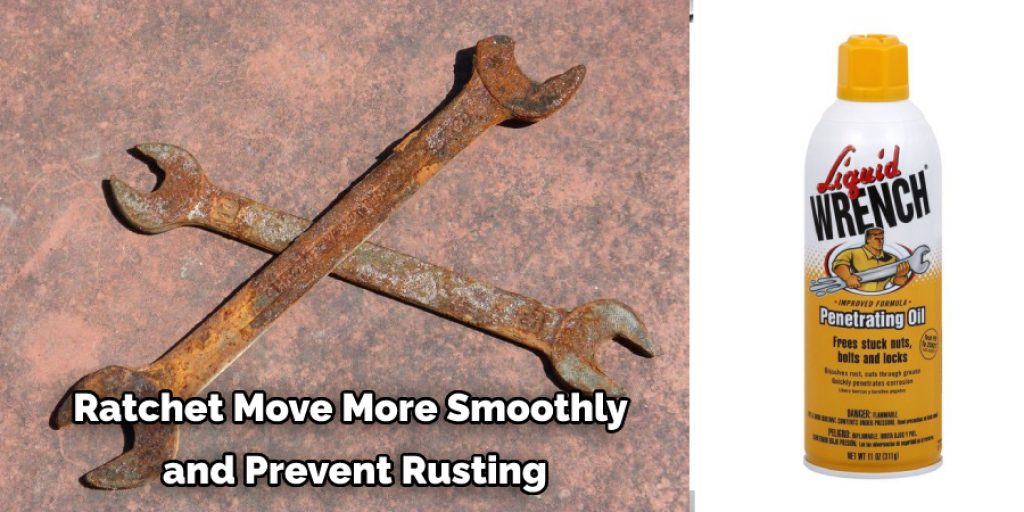 Some Tips and Suggestions:
1. If the ratchet handle is loose, you can tighten the bolt on the bottom that holds it in place.
2. If the ratchet gear is stripped, you can remove it and replace it with a new one. You might also need to replace the entire ratchet if it's stripped beyond repair.
3. If the ratchet is not locked in place, you can adjust the screw on the side that locks it into position.
4. If the ratchet is squeaking, you can apply a small amount of lubricant to the gear teeth.
5. If the ratchet handle or gear is getting too hot, you can reduce the tension on the teeth. This may cause you to have less turning power, however.
6. Remember that some ratchet wrenches are only designed for occasional or light use. They might not be able to endure heavy-duty applications, so it is up to you to choose whether this tool will suit your requirements or not.
7. Some ratchets are reversible, allowing you to switch between forward and reverse with the flick of a lever.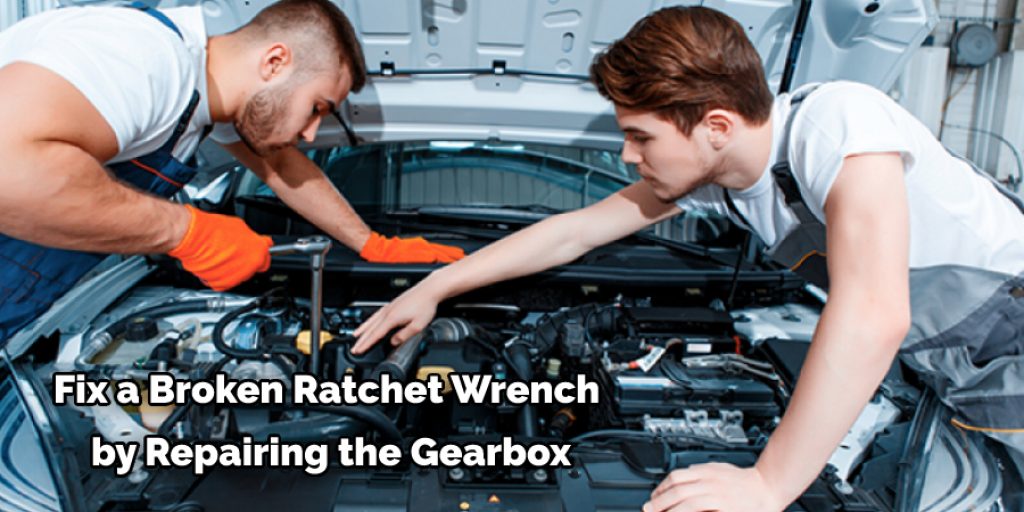 Can You Fix a Broken Ratchet Wrench?
Yes, you can fix a broken ratchet wrench by repairing the gearbox. The gearbox is the part of the ratchet wrench that helps turn the socket. If the gearbox is broken, you will need to replace it. You can find a replacement gearbox at your local hardware store.
Remove all of the sockets and accessories from your ratchet wrench. Place it on a flat surface like your workbench, table, or floor. Hold metal pin on both sides of the ratchet head firmly with two pairs of pliers while turning counter-clockwise.
Once the head is removed, you will see a wrench opening. Put a screwdriver through the wrench opening and lightly tap it with a hammer to get the internal gears to slide out one by one.
Remove the spring from the ratchet head. Grab a socket wrench and remove whatever bolts are holding your gearbox together. Next, pull apart the two halves of the gearbox. Be careful not to lose any small parts like rollers, levers, ball bearings, or springs.
Conclusion:
The ratchet wrench is a handy tool to have in your home or garage. It can help you tighten bolts and screws quickly, saving time and energy, especially when working on an important project. But how do you know when it's broken? If the head teeth don't engage with any notches, this could be what has happened to your ratchet wrench.
Fortunately, some simple steps will allow you to fix this problem yourself at home without purchasing expensive replacement parts! With some easy techniques mentioned on how to fix a ratchet wrench, you'll be able to fix your ratchet wrench in no time.
We hope this article helped teach you how to use a ratchet wrench tool properly. If not, please get in touch with us with any questions or concerns, and we will get back to you as soon as possible!