How to Hook up Generator to House without Transfer Switch
Are you one of the millions of homeowners out there who are looking for an easy, safe, and reliable way to connect a generator to your home without having to install a costly transfer switch? Look no further!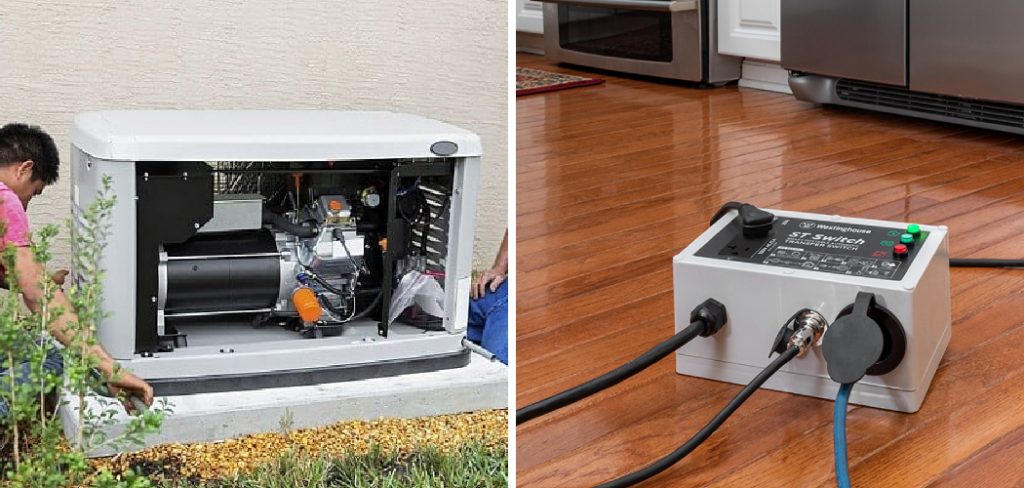 This comprehensive blog post will walk you through all the steps involved in connecting a generator directly to your house safely and easily. We'll cover everything on how to hook up generator to house without transfer switch, from the initial wiring prep and setup, choosing a suitable cable for proper connection, setting up power sources with circuit breakers and load centers, and monitoring voltage levels carefully during operation.
Plus plenty more tips on how best to get your generators running effectively. Whether it's just temporary use or something more permanent that requires some DIY knowledge – read on as we give you all the answers needed when it comes time to hook up generators safely!
Can You Use a Portable Generator without a Transfer Switch?
Yes, you can use a portable generator without a transfer switch. However, using it in this way is not recommended for safety reasons. Without an approved transfer switch installed on your home's electrical system, plugging the generator into your home's existing electrical outlets risks sending electricity back out onto the power lines and potentially causing injury or death to utility workers and other people nearby.
The safest way to connect a portable generator to your house is with an approved manual transfer switch. This device connects directly to your breaker panel and isolates your home from the main power grid while allowing you to run select circuits and even appliances directly from the generator's output power instead of having multiple extension cords running all over the place.
If you choose to use your generator without a transfer switch, you will need to be very careful when plugging and unplugging appliances into it. Make sure that all items are disconnected from the main power grid before plugging them into a generator outlet, and ensure that they are unplugged from the generator before restoring the main power.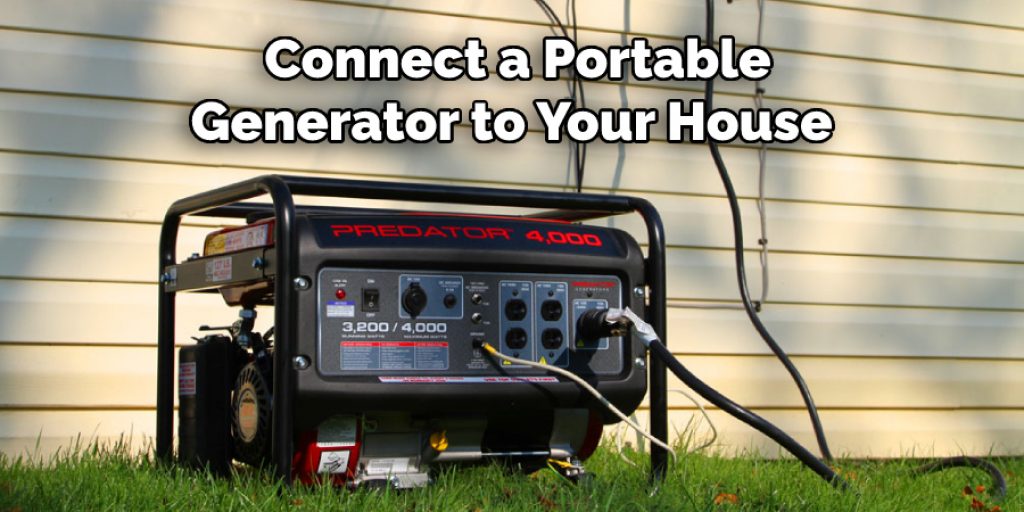 Additionally, never plug a generator directly into wall sockets or hard-wired appliances such as air conditioners or furnaces. Doing so risks creating an electrical hazard due to improper grounding or insufficient voltage regulation.
10 Methods on How to Hook up Generator to House without Transfer Switch
1. Get a Professional to Install It for You
If you don't feel comfortable installing a generator yourself, the best option is to hire a professional to do it for you. A professional will be able to ensure that the generator is properly installed and that all of the necessary safety precautions are taken.
Additionally, they will be able to set up the generator so that it is connected properly and can provide power to your house when needed. To find a professional electrician to help you with the installation, you can search online or ask around your local area for recommendations.
2. Purchase a Generator Transfer Switch
One of the most important safety devices when using a generator is a generator transfer switch. This switch will prevent your generator from back feeding into the power lines and potentially harming utility workers.
A transfer switch will also prevent the generator from overloading the circuits in your home. When shopping for a transfer switch, make sure to choose one that is compatible with your generator's wattage. Once you have purchased the switch, it will need to be installed by a qualified electrician who is familiar with the codes and regulations in your area.
3. Choose the Right Location for Your Generator
When choosing a location for your generator, it's important to consider both convenience and safety. You'll want to choose a location that is close enough to your home so that you can easily access it but far enough away so that it isn't in danger of being damaged by flooding or high winds.
You also need to make sure the location is well-ventilated, as generators produce carbon monoxide when running. While it's okay to have your generator in a garage, make sure you keep the doors open to ensure adequate ventilation.
4. Connect Your Generator to an Existing Fuel Source
In order to hook up your generator to your home, you'll need to connect it to an existing fuel source. The most common fuel sources for generators are propane or natural gas. If you're using propane, you'll need to purchase a propane tank and have it installed by a professional.
If you're using natural gas, you'll need to have the line tapped into your home's main line. Once this step is complete, you can move on to the next step. Though it may seem like a good idea to try and do this step on your own, it's best to hire an experienced professional to ensure the job is done correctly.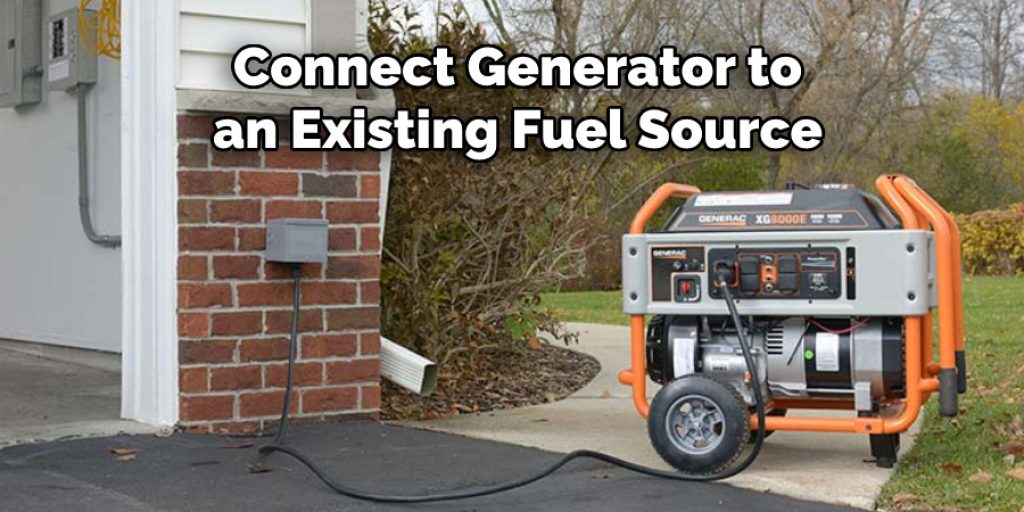 5. Install an Automatic Shut-Off Valve
An automatic shut-off valve is a critical safety device that will shut off your generator in the event of an outage. This will prevent your generator from running indefinitely and damaging your home or injuring someone.
The shut-off valve will also prevent any hazardous fumes from entering your home. To install the valve, you will need to connect it to the fuel line from your generator and then to a pipe or hose that leads outside. It's important to make sure that the valve is installed correctly and in a safe location.
6. Use Heavy-Duty Cables and Plugs
When connecting your generator to your home, it's important to use heavy-duty cables and plugs that are rated for the wattage of your generator. Using lower-rated cables and plugs could result in damage to your equipment or even start a fire.
Make sure to check the wattage rating of your cables and plugs before connecting them. Although it may seem easier to use lighter-gauge cables and plugs, it is not worth the risk. Try to use the shortest length of cable possible, as longer cables will reduce the overall wattage capacity.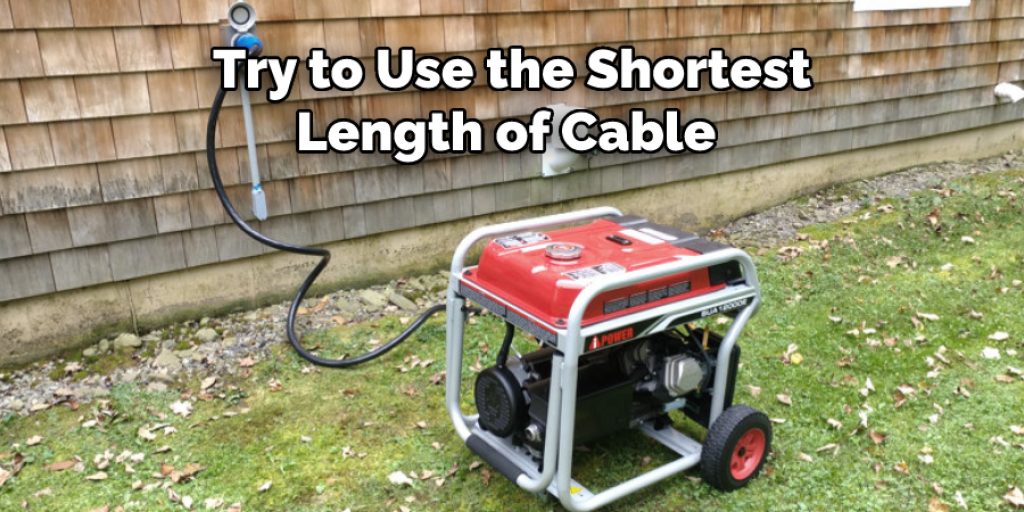 When connecting your generator to your home, it is also important to use twist connectors. Twist connectors will help reduce the amount of interference from outside sources and ensure that your power is as clean as possible.
7. Follow the Manufacturer's Instructions Carefully
When installing your generator, it's important to follow the manufacturer's instructions carefully in order to avoid any accidents or injuries. Make sure that you understand all of the instructions before beginning the installation process.
Additionally, make sure to read the safety warnings that come with your generator as well. To ensure a safe and successful installation, it is important to read the instructions completely and carefully. Although some of the steps might seem obvious, it is important to read the manual in its entirety before beginning.
8. Regularly Test Your Generator
Once you've installed your generator, it's important to regularly test it to make sure that it's working properly. Testing your generator on a regular basis will help you identify any potential problems so that they can be fixed before they cause any damage or injuries.
To make sure that your generator is functioning properly, you should run it for about 15 minutes on a regular basis. This will help you make sure that your connections are tight, that all components are working correctly, and that your generator is functioning as it should. Additionally, you should look for any signs of wear and tear on the cables and connections, as these can lead to problems down the line.
9. Learn How to Use Your Generator Properly
Finally, it's important to learn how to use your generator properly. Make sure that you understand how to start it, how much fuel it needs, and what kind of maintenance is required. This will ensure that your generator runs safely and efficiently for years to come.
Additionally, you should practice using it in a safe environment before connecting it to your house's wiring system. While many generator models are user-friendly, it's always best to be prepared.
10. Shut Down and Store Your Generator Safely
When you're done using your generator, it's important to shut it down safely and store it in a secure location. To shut down the generator, turn it off using the power switch and wait for all of the moving parts to stop running before disconnecting it from your home's wiring system. After that, unplug any extension cords and other peripheral devices connected to the generator.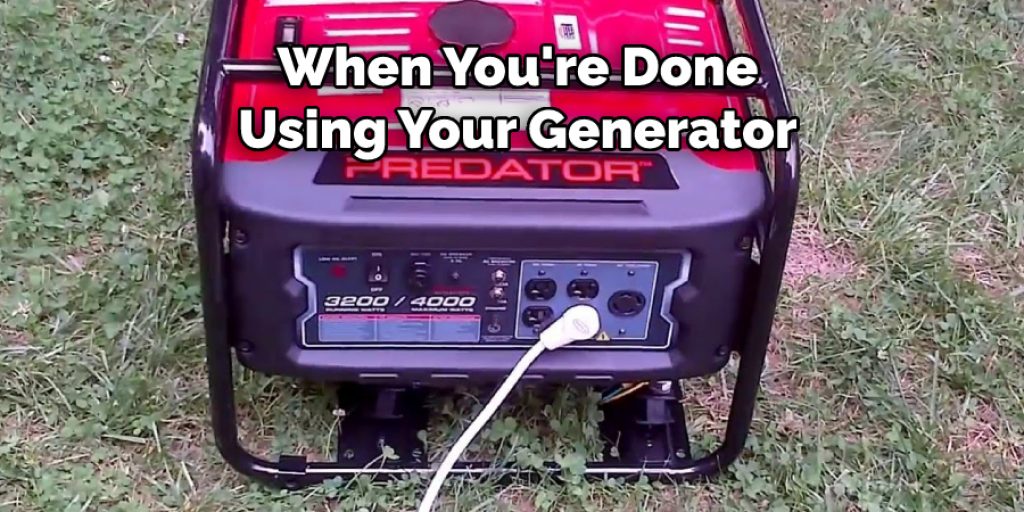 Conclusion
In conclusion, connecting a generator to your home without a transfer switch requires careful planning, implementation, and maintenance. It is not an easy project to take on but it can be done. With the proper warning and safety measures in place, and a qualified electrician assisting with the work, you'll be able to safely connect your generator and keep your home powered in an outage.
Do your research and consider all of your options before connecting a generator directly to the home's electrical system. Remember that when using this technique for backup power, use it sparingly as the risk of overloading your fuse box is present. Now you know how to hook up generator to house without transfer switch!