How to Lighten Dark Wood Kitchen Cabinets
Everyone's kitchen has its own aesthetic, which is quite essential if you won't enjoy the timing when you are cooking. Also, your kitchen should be matching with your other parts of the house. The cabinets of your kitchen are what defines most of the kitchen scenario. So, the color of the cabinets is a big question when it comes to aesthetics. Many of us prefer to lighten color on kitchen cabinets as they usually help to brighten up the cooking atmosphere. So, if you have dark cabinets made of wood but want them to have a light color, we will teach you how to lighten dark wood kitchen cabinets.
DIY: How to Lighten Dark Wood Kitchen Cabinets
The best way to lighten the dark wood cabinets is by repainting them. It is the most natural solution if you want to do it yourself at home. All the items necessary are always available at hardware stores.
Materials You Need
To begin how to lighten the dark wood kitchen cabinets tutorial, we list the things you need for the project.
The first thing you should be considering is the items you need to prepare the cabinets to paint on. You need to use a deglosser before you can start painting them. And after painting, you need to put on a protective coat to keep the paint secured.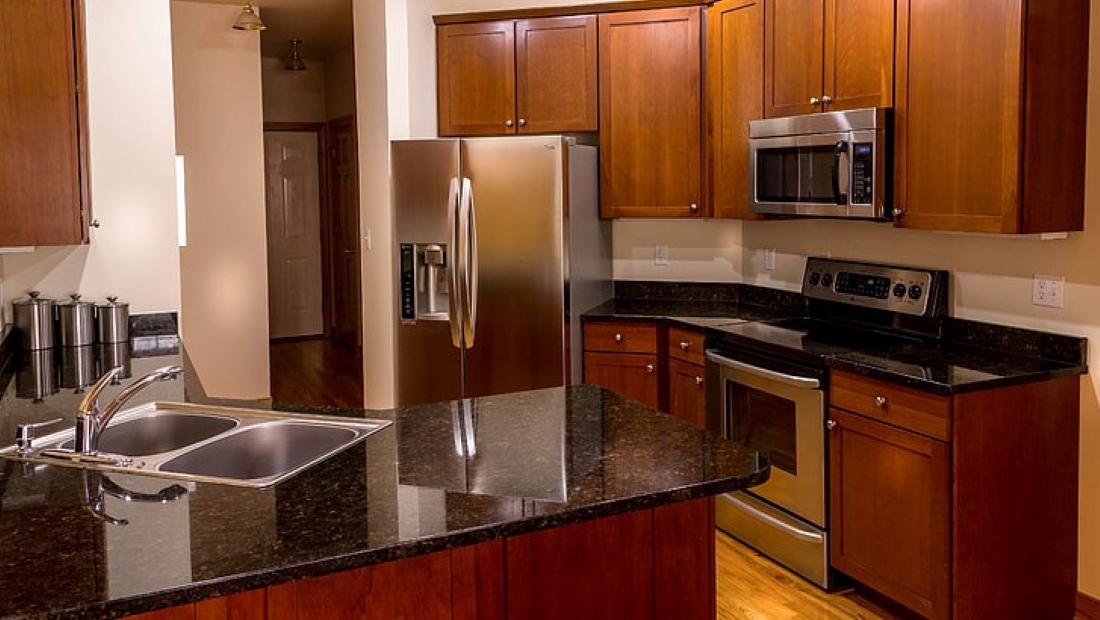 If you do not want to buy these items separately, you can look for a cabinet transformation kit package. They are available at hardware stores as well.
You will also need to use protection for yourself, and that includes hand gloves. You better your synthetic gloves.
You will need various kinds of brush that are suitable for you to use to paint.
The next thing is tools for taking the cabinets on and off.
These are the essential items you will need to start the project.
Steps to Follow
Step 1
The first thing you will be doing is to take off all the doors of the cabinet.
Step 2
Prepare the places that you are going to work. You need to cover up the area you are going to paint with paper and tapes.
Step 3
Use deglosser on the cabinets to take off the gloss from the previous paint or wood.
Step 4
After you are done deglossing all the parts correctly, it is time to use paint. You may need to paint the parts two or three times, depending on how to thicken the color gets.
Step 5
After all the paint layers are dried up, you can use the protective coat on them and keep them dry.
Step 6
As for the final step of how to lighten dark wood kitchen cabinets, you need to assemble everything back to where they were, and you will be done.
Final Thoughts
That was all from how to lighten dark wood kitchen cabinets. The process may take you a few days to complete, but once you are done, you will see how the whole outlook of your kitchen changes at first glance.