How to Make a Piano Skid Board
You might be fond of playing the piano, and that's why you have brought one of the high-quality pianos for quenching your music thirst. But the problem starts when you are about to move them from one place to another. They can't be moved like ordinary utensils, and if you do that forcefully, it may damage the parts.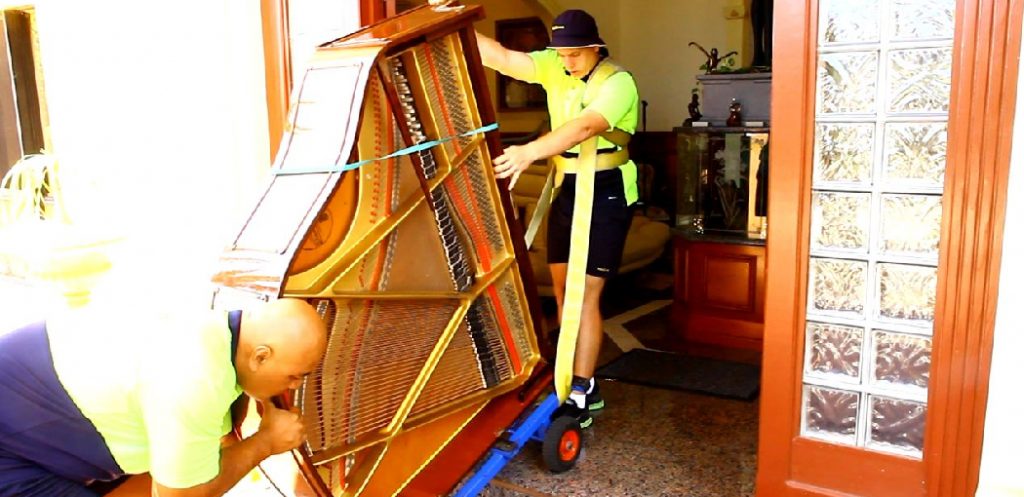 That's why piano skids are necessary. These tools are actually a secure base that includes straps to hold the piano and wheels for moving the piano easily. So, if you have a piano, a piano skid is also a must-have item for you. Do you know how to make a piano skid board? Don't worry; it's pretty easy, and in this article, I will show you how to do that.
You can buy them easily from your nearest store, but they can cost you a bit more. If you are ready to make some effort, you can make them conveniently at your home. Don't worry; it's not that hard; I am going to show you some simplest steps. But before I start, I will suggest you concentrate on the article till the end.
How to Make a Piano Skid Board
Now to make the skid, I will be using maple. They are the best item for this type of job and have a perfect combination of durability and sturdiness. In fact, they have a smooth surface on which a piano can be slide on it easily.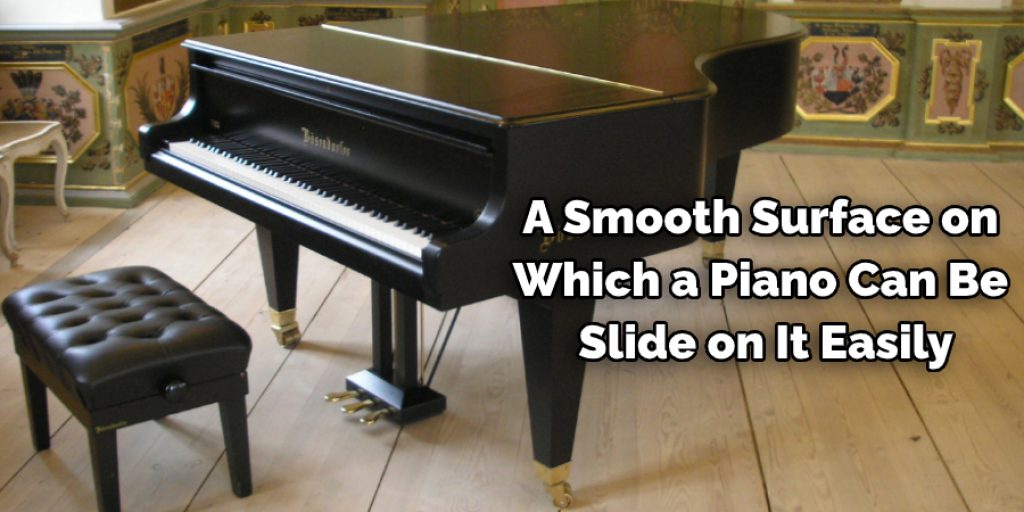 Okay, for this project, I am using three maples with 2×4's measurement. Each of the maples is 6 feet in length.
First of all, I am going to cut the maples according to the size of the frame. In my case, I am keeping the length of the skid 5 feet long. For the width, I am going to keep 13 ¼" on one end and 11 ½" on the other.
Then cut the pieces according to that measurement. The end pieces are needed to be cut at a 45-degree angle so that they set properly with the frame.
Now you have to determine the where the holes are needed to be done. Once you identify the places, make some holes using your drill bit. In this case, you are gonna need a pocket marking gauge to mark out the strap slots. There will be four slots for the straps because I am using nylon strips and they are literally thin. 
Now, it is time to glue all the pieces properly so that the frame can hold my piano firmly. When the adhesive dried out, I have put some additional screws for more security.
After that, I have attached marine plywood on the top and screwed it properly with the bass. I have also put some padding to acquire the required amount of grip while carrying my piano. That's it; my piano skid is ready now.
Frequently Asked Questions
What Is a Piano Moving Board?
A piano moving board is a piece of equipment that is used to move a piano from one place to another.
It consists of two parallel, horizontal strips which are fixed together by the vertical strip. The piano is placed on top of the strips and can be moved horizontally by pushing or pulling it towards either side of the board.
Can You Make Your Own Skim Board?
It is possible to make your own skimboard, but you need to know the following:
1. Skimboards are very heavy and can be dangerous if they're not properly made.
2. They're designed for in-water use, so it's best to find a manufacturer that will create one for you or buy one from a shop that specializes in this type of product.
What Is the Easiest Way to Move a Piano?
Moving a piano is quite a challenging task. If you have to move it by yourself, the process would be difficult and time-consuming.
However, if you hire professional movers, then the process would be much easier and quicker.
What Kind of Wood Is Used for Skimboard?
Many types of wood can be used for a skimboard. However, the most common type is soft cedarwood and light in weight. The cedar wood also helps to improve durability, stability, and grip when it comes to skimboarding.
Should You Tip Piano Tuners?
There is no universal rule when it comes to tipping piano tuners. Some people believe that the person deserves a tip because they have been doing a good job and others think that if the piano tuner doesn't do a good job, then they don't deserve any money.
Personally, I think that you should always tip piano tuners unless they did not do their job well or didn't fix your piano in the time frame they promised.
You may read also – How to Install a Piano Hinge on a Bench