How to Restore Faded Stamped Concrete
Faded stamped concrete is a common problem for homeowners. The color of the concrete fades due to exposure to sun, heat, and cold weather. However, it is a beautiful space that offers style and durability for years to come.
You may be wondering what to do if the light colors start fading away over time. This blog post will give some helpful tips on restoring faded stamped concrete so it can make an impact again!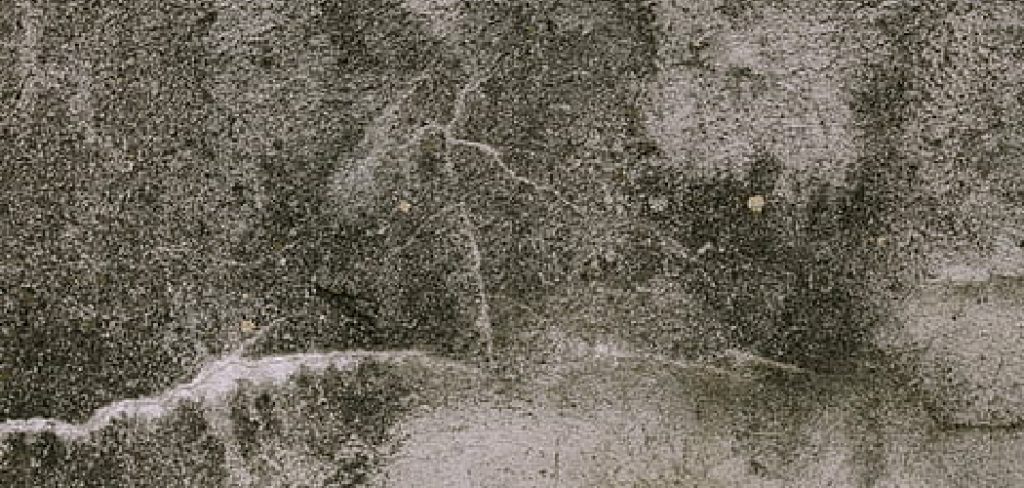 What is Faded Stamped Concrete?
Faded Stamped Concrete is a popular choice for home exteriors. Stamped concrete can be an excellent option for those looking to add some color. Stamped concrete involves applying coloring/molding to the surface of the freshly poured concrete base. The coloring is applied when pouring and then pressed into the wet cement with special tools. This type of concrete adds a great appearance and even greater durability to your home.
8 Ways on How to Restore Faded Stamped Concrete:
1. Applying a Coat of Paint:
The simplest way to restore the look of your concrete is to give it a new coat of paint. Then, get creative by mixing colors and using stencils to create a design that will make your patio, driveway, or pool deck stand out from the rest.
2. Using Tinted Sealants:
Stamped concrete is a type of concrete that has patterns or images imprinted on it. It is attractive because it has a two-tone color effect. The darker color looks great when it is paired with a lighter color, but if one of the colors begins to fade, it can make the whole patio look old and outdated. Applying a tinted sealant will help to restore the color and hide any small cracks that may have formed over time.
3. Cleaning the Stain:
Sometimes, a good cleaning is needed to restore your patio. Using dish detergent and hot water will help remove dirt, grime, and oxidation from your concrete, making it look new again. You should also consider using a degreaser with an acidic pH to lift stains out of the cement.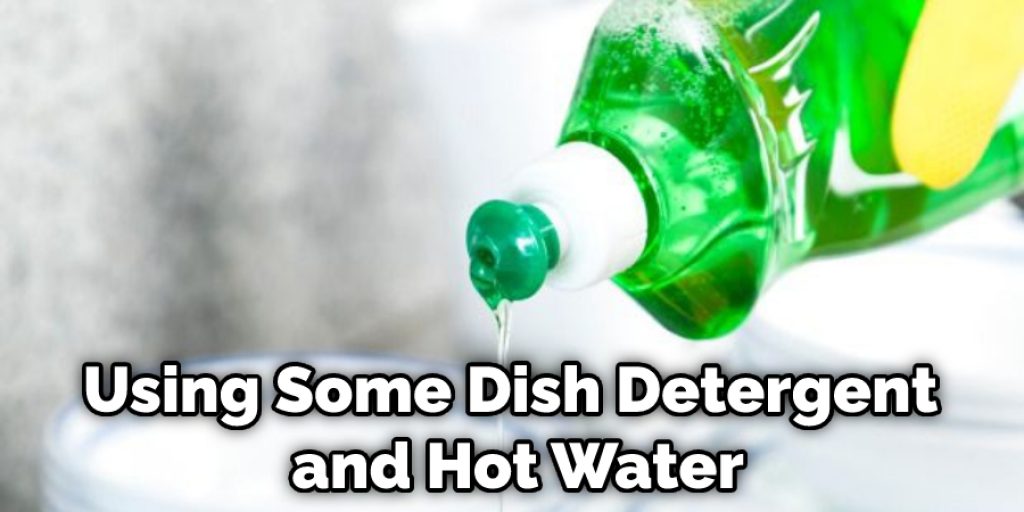 4. Applying a New Epoxy Coating:
Stamped concrete can last for decades, but it becomes more susceptible to fading and cracking as time goes on. Consider using an epoxy coating to restore the look of your patio or driveway after years of exposure. This process involves pouring liquid epoxy over the entire area before spreading a thin layer with a trowel. When this process is complete, you'll have a new coating over your concrete that will help protect it from damage and fading.
5. Using Acid Etch:
Sometimes the stains in your patio or driveway aren't actually embedded into the concrete itself but are simply built up on top of it. In this case, a solution containing phosphoric acid can help remove them. Spread the acid over your concrete as you would spread paint and allow it to sit for five to 10 minutes before rinsing it off with water.
6. Removing Old Stamped Concrete:
If all else fails, you may consider removing the entire area of your porch or driveway and installing new stamped concrete. Over time, this process is more cost-effective than cleaning, repainting, or using a sealant to restore faded concrete. Again, make sure to use a material with long-lasting coloring that won't fade over time, and choose a color scheme that will complement your home's design.
7. Applying Decorative Concrete:
Another way to make your stamped concrete more unique is to add decorative elements that can't be achieved with traditional stamping techniques. Using a stencil, you can add designs such as lettering and pictures, or you may choose to apply aggregate or colored sands around the edges of the pad for an entirely different look.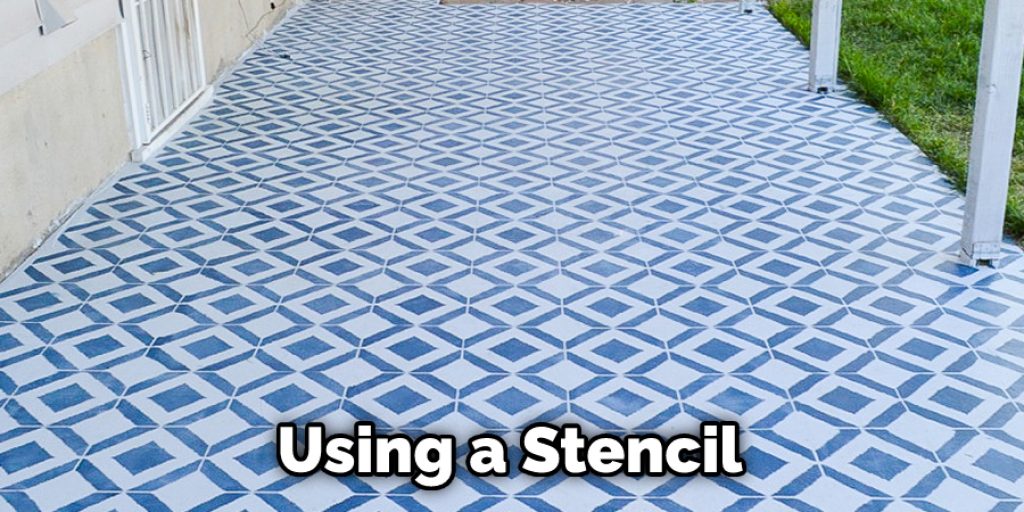 8. Adding a Color Overlay:
If you're looking for something that isn't quite as drastic as replacing your patio or driveway, consider adding a color overlay to give it new life. This project will take some time and involves another concrete application on top of the original layer, but the results are worth it in the end.
5 Tips for Restoring Faded Stamped Concrete:
1. Use a water-based concrete sealer. Water-based concrete sealers will add a little bit of shine to the concrete, which can help bring out the detail in your stamping.
2. Seal the concrete as soon after the installation as possible. Stamp concrete is porous and will absorb some sealer initially, but not all of it. The longer you wait to seal it, the more you reduce your chance of getting a good shine.
3. Be sure to use an extra concrete sealer on the edges of the concrete and any areas that are not stamped (for instance, the doorway and walkway where you enter). This will ensure that small cracks along the outside edge don't become a bigger problem later.
4. Use a concrete sealer that offers some UV protection. Concrete has no natural protection from the sun's ultraviolet rays, so you want to ensure you have something on the surface of your stamped concrete to prevent it from getting brown and fading in time.
5. If possible, install a moisture barrier in the flooring that goes over your concrete. This can help reduce moisture getting into the concrete and causing it to become faded, cracked, or broken in time.
What Can I Do If My Stamped Concrete Gets Faded?
Faded stamped concrete is not a huge loss. You can still restore it without much hassle! There is much information online about what to do if your stamped concrete gets faded. You will find suggestions such as applying another coat of paint, adding granules, and using a sealant.
It's important to know that you can only paint over stamped concrete once or twice since the coloring starts to fade away after a while. If you still want to paint the concrete, at least make sure you use concrete paint! Also, be prepared to spend some time maintaining the new application. You will spend more money on maintenance than you would if you just used a sealant in the first place.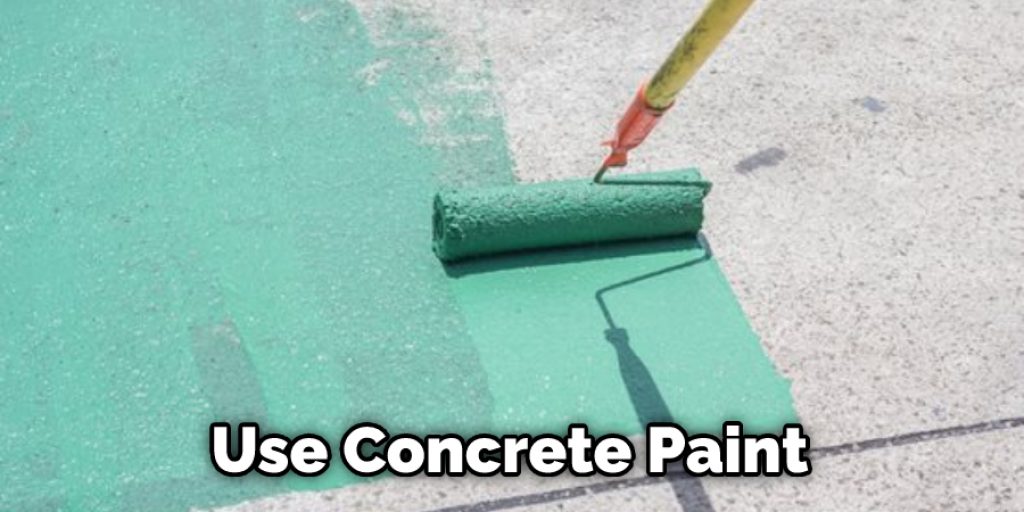 Final Thoughts
As you can see, there are many ways how to restore faded stamped concrete. While the process is a bit more involved than simply painting your driveway or walkways, it's not as difficult as you might think and yields great results for any homeowner who wants their outdoor space to look clean and bright again. Have you given this project some thought?
If so, we hope these tips help you get started on how to bring new life back into your home's exterior! If this sounds like too much work or if your budget doesn't allow for this kind of project, talk to a professional polishing service who can restore surfaces without any significant removal process!