How to Apply Wafer Paper to Fondant
Wafer paper is an essential tool for finishing fondant cakes. It has the ability to create stunning effects with little effort, allowing you to transform a basic cake into something extraordinary. From adding texture or dimension to creating beautiful sugar flowers and delicate designs, wafer paper can be used on just about every part of your cake. So how do you apply it?
Many ways work well, but we will share one of our favorite techniques in this post on how to apply wafer paper to fondant. Here's how it works first, brush some water onto the surface of your cake (this will help make sure it sticks), then put pieces of wafer paper over the area where they need to go and gently press down with your fingers.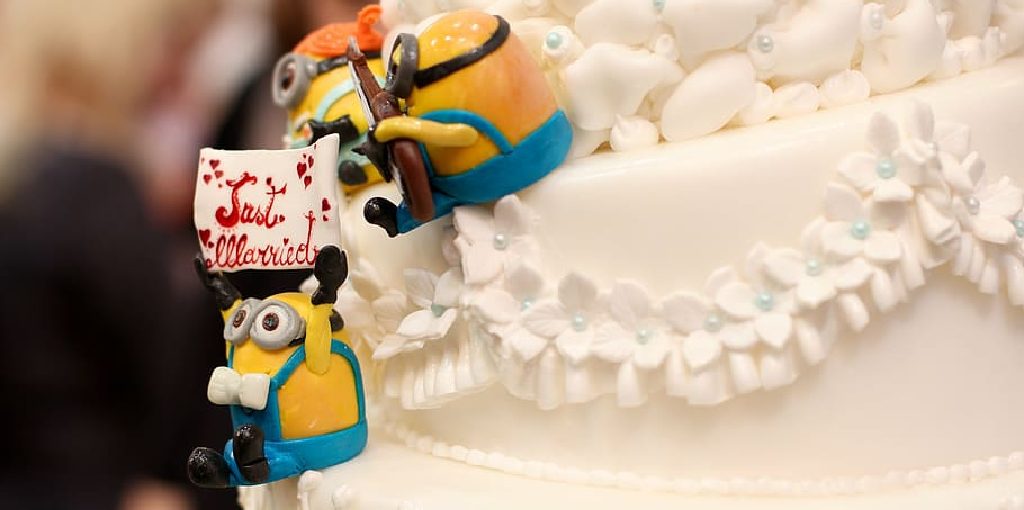 Next, take a paintbrush and dab it into some water. Then gently rub over the wafer paper to seal it onto the fondant. Continue reading this blog post to know more about these techniques.
What Is Wafer Paper?
Wafer paper is a delicate but stiff paper that looks similar to rice paper. It's made from potato starch and vegetable oil. Because it's edible, wafer paper can be used in many different ways in the kitchen.
In baking, wafer paper can be used to substitute for leaves or petals of real vegetables or flowers. For example, it is often used to make rose biscuits because the wafer paper provides stiffness and support without interfering with taste.
When Is Wafer Paper Used?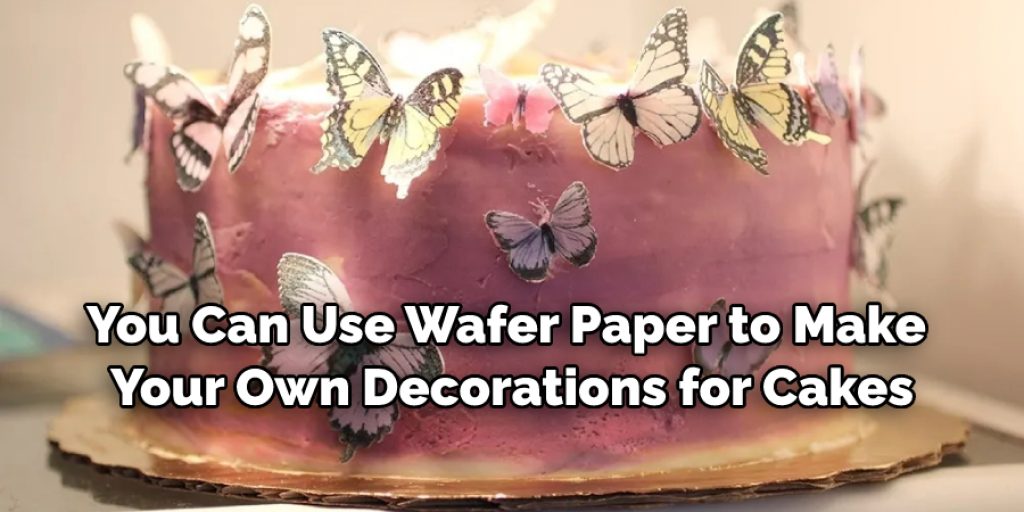 You can use wafer paper to make your own decorations for cakes, cupcakes, and other baked goods. You can also use it as decorations on top of ice cream or other desserts like fruit tarts. For sugar cookies decorated with icing, you first need to dry the icing completely before adding the wafer paper decoration.
This is because the moisture in icing can make wafer paper soggy. Wafer paper can be used to create shapes, letters, banners, and other decorations on your baked goods. The possibilities are endless!
Supplies Needed:
Plain Wafer Paper
Scissors
Water-based paintbrush
Tylose Powder/Sugar Mix
Dustless powder or cornstarch.
Instructions: How to Apply Wafer Paper to Fondant
Step 1:
As mentioned above, gather the supplies you'll need for this tutorial. You can find wafer paper online at most cake supply stores or your local craft store. Otherwise, a few places sell them on Etsy.
Step 2:
Measure out enough wafer paper to cover the surface on which you want to place it. I recommend 10 inches by 10 inches, but if you find smaller sheets, you can also use those.
Step 3:
With scissors, carefully cut out the wafer paper so that the image is revealed underneath. Scissors are definitely not recommended for intricate images if you have never worked with wafer paper before, so you may want to use an X-acto knife for this.
Step 4:
Next, take the water-based paintbrush and moisten the entire back of the wafer paper. You can slightly overlap any sides to get enough coverage on all sides when applying it to your fondant.
Step 5:
Dump the tylose powder/sugar mix into a container, and then take your brush and dip it into the powder. The idea of using a more sugar-based product instead of water is to help prevent any warping on an exposed fondant surface later.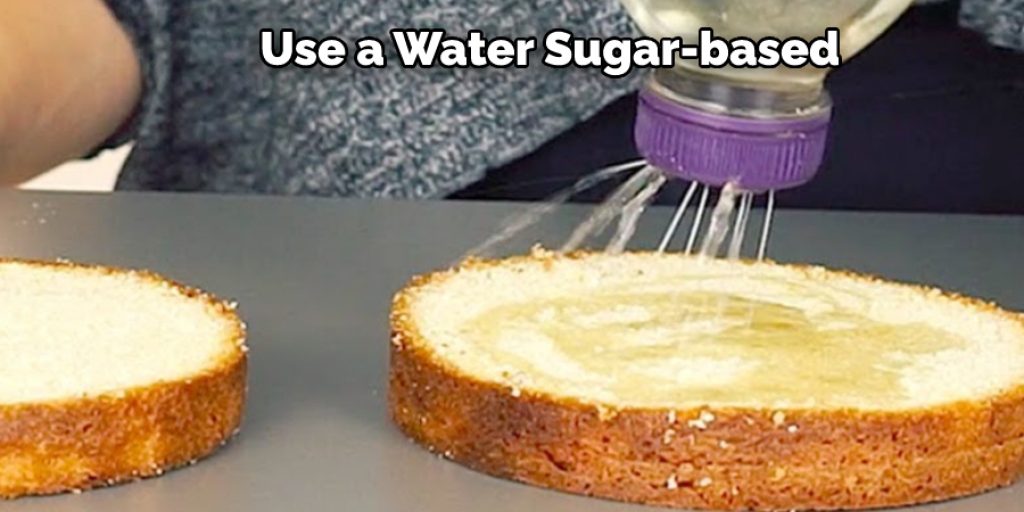 The only problem with this method of adding the powder is that it will clump up, but you can always use a clean paintbrush to brush away any excess from the piece.
Step 6:
With the moistened surface facing up, carefully move your hand underneath and apply enough pressure to ensure that all of the powder sticks to where you want it. Don't worry if it has a few wrinkles; you can move them around to an area where they won't be noticeable later.
Step 7:
As mentioned above, gather the supplies you'll need for this tutorial. You can find wafer paper online at most cake supply stores or your local craft store. Otherwise, a few places sell them on Etsy.
Step 8:
Finally, take the dustless powder or cornstarch and brush over the wafer paper area you want to place onto your fondant. If there are any gaps around your design, add more tylose powder/sugar mix before brushing off any excess from the back of the paper.
Wafer Paper vs. Rice Paper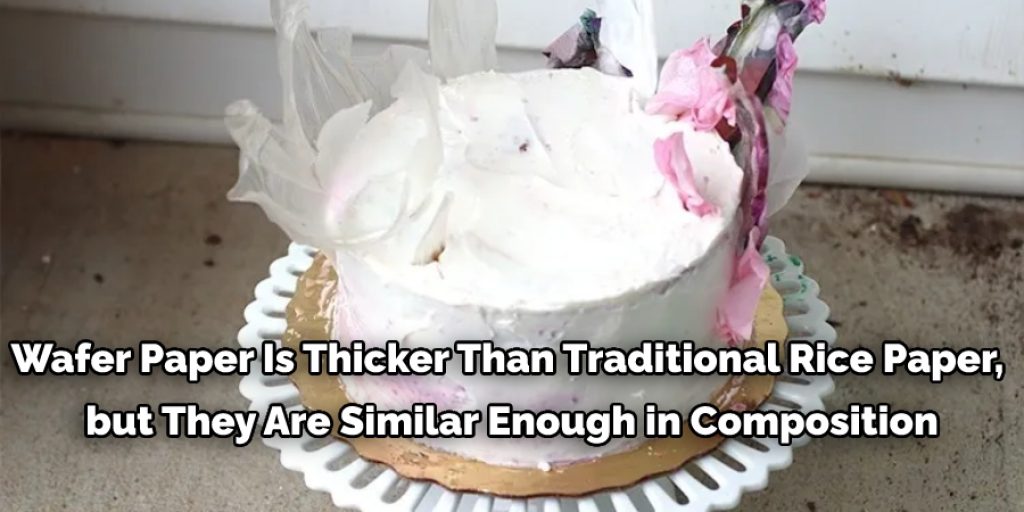 Wafer paper is thicker than traditional rice paper, but they are similar enough in composition that one can be substituted for the other. Rice paper is identical to wafer paper, except it is dyed using food coloring. Whether you use wafer or rice, they are both made with potato starch and tapioca flour.
Both papers have a distinct taste that will not be covered up by fondant or other types of sugar work. That being said, these papers are made to release easily from the sugar it is applied to, so there should never be an issue with any paper taste in your final product.
How to Use Wafer Paper in Baking?
To use wafers paper in baking, cut the sheet into shapes similar to the ones you would normally make with real leaves or petals. For example, if you're making roses for a cake, place the wafer paper against a flat table and use a rolling pin to roll over the paper.
Continue this process until the wafer paper is flattened and cut into a rose shape. Next, glue the flat petals to fondant using egg whites or water as an adhesive.
You can also use scissors to curl, cut, or otherwise manipulate shapes from paper wafers before attaching them to cake icing or candy clay. When applying wafer paper to fondant, try using egg whites as glue.
Brush a beaten egg white and water mixture over the back of paper wafer shapes. Gently press the petals down onto your cake or candy project to adhere them without any wrinkles.
Frequently Asked Questions
Can you attach the paper to the fondant?
Yes, you can attach paper to fondant. You will need to use a thin layer of adhesive and then place the paper on top. Make sure the paper is smooth and has no bumps or creases. Once the paper is attached, you can start painting or decorating the fondant as desired.
What's the difference between wafer paper and icing sheet?
Wafer paper is a thin, white paper that is used to make icing sheets. It is very smooth and has a low absorbency rate. An icing sheet is a type of baking paper that is usually made of two or more sheets of paper that are glued together. It coats cakes, pastries, and other desserts with a hard layer of frosting or icing.
How do you attach wafer paper to royal icing?
Wafer paper is a thin, transparent paper that is used to cover cakes and other desserts. It is usually attached to royal icing with water-based glue.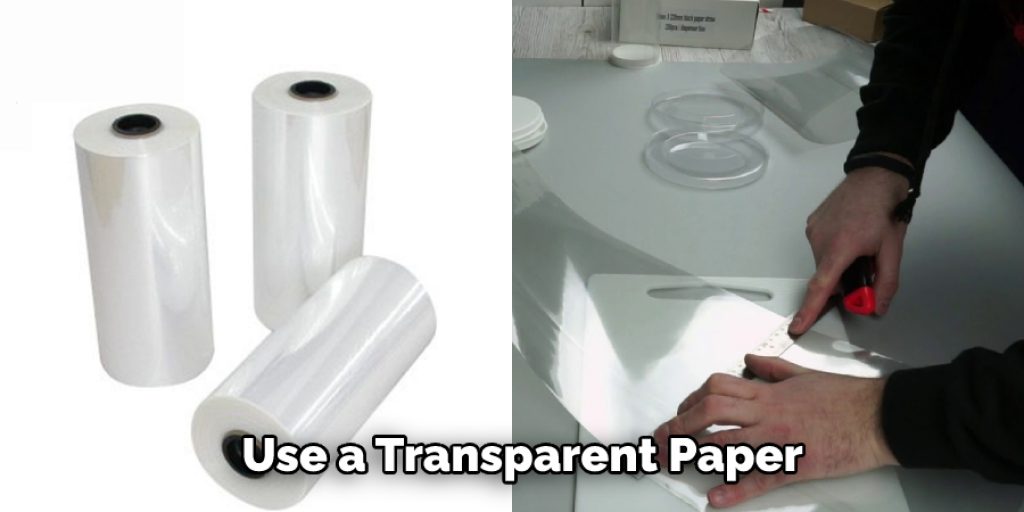 To attach wafer paper to royal icing, you will need to wet the wafer paper and then press it against the royal icing. You can also use a toothpick to help secure the paper in place.
Conclusion:
Wafer paper is a simple and cost-effective way to add patterned designs to fondant or buttercream. It can be applied with any of the following methods, so experiment until you find one that feels most comfortable to use. If you are unsure where to purchase wafer paper, try your local grocery store near other cake decorating materials in the baking section.
Plus, it's inexpensive! For more information about applying wafer paper to fondant or buttercream icing, please follow these blog posts above for step-by-step instructions on applying them using different methods. We hope this blog post has been informative and helpful! Now get out there and start experimenting with these awesome tips today!
You May Also Read – How to Make a Cupcake Bouquet With Plastic Cups