How to Build a Built in Desk
Are you looking to add some extra storage, workspace, and style to your home? A built-in desk is a great way to do just that. Not only can it save precious floor space that would otherwise be taken up by regular furniture, but the customization options are practically endless, with shelves, drawers, and cubbies for all of your household items.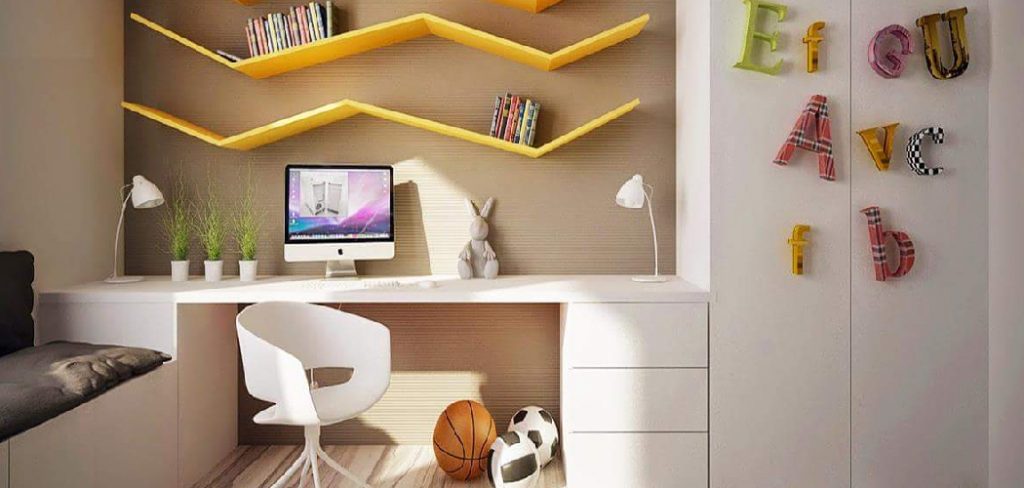 In this blog post, we will talk about how to build a built in desk in the comfort of your own home without spending top dollar on material costs or professional help. From choosing the materials and accessories appropriate for your project needs to lay out the design plan – everything you need to know will soon be at your disposal!
What is a Built in Desk?
A built-in desk is a type of furniture that is specifically designed to be attached or integrated into your home. It can include various features and customization options, such as shelves, drawers, cubbies, and even special lighting elements.
One of the main benefits of a built-in desk is that it can help to save space in your home. Since it is designed to blend into your home's existing structure and décor seamlessly, you can typically fit more items on a built-in desk than regular furniture.
Additionally, because a built-in desk is usually custom-made, you can easily integrate any additional storage or organizational features that you may need.
What Will You Need?
Before you start building your own built-in desk, there are a few materials and tools you will need to have on hand. Some of the most commonly used items include:
Plywood or other woodworking material
Screwdriver or power drill
Wrenches and other hardware tools
Sandpaper and finishing supplies (i.e., paint, stain, sealant)
Measurement tape or ruler
Pencil or marker for drawing out design plans
Once you have all of your materials and supplies ready, you can begin laying out the design plan for your built-in desk.
10 Easy Steps on How to Build a Built in Desk
Step 1. Measure the Space:
Before you can start building your built-in desk, it is important to measure the space where it will be placed. This will help you determine how much material and hardware you need to purchase and how big you can make the desk. Ensure that you leave adequate room around the desk for any shelves, drawers, or other storage elements you may add.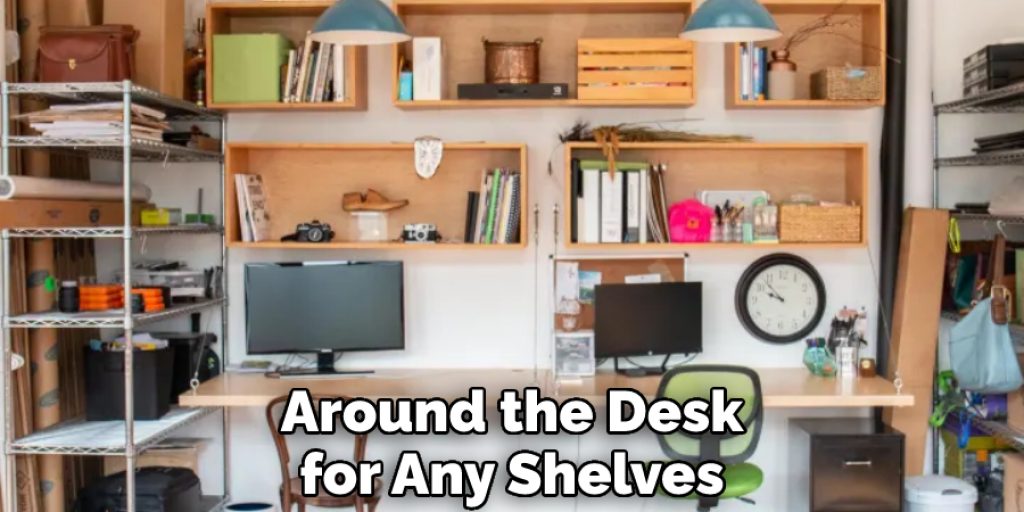 Step 2. Choose Your Design:
Next, you will need to choose a design for your built-in desk. This can include anything from sleek modern lines to rustic farmhouse styles and everything in between. You should also consider how much storage space you will need and how many different components it should have (e.g., shelves, cubbies, drawers). Don't be afraid to get creative with your design ideas and experiment with different configurations until you find the perfect look for your new built-in desk.
Step 3. Gather Your Materials:
Once you have a design in mind, it is time to gather all the materials you need. This includes things like plywood or other woodworking material, screws or other hardware, and any finishing supplies such as paint, stain, or sealant. You may also want to invest in some power tools you don't already own, such as a screwdriver or power drill.
Step 4. Assemble Your Components:
Now it's time to start assembling all of your components! Depending on your built-in desk's complexity, this may take anywhere from a few hours to a few days. Some people may prefer to leave certain parts of the assembly process until they are ready to install the desk itself. If you aren't sure how to assemble your built-in desk components, there are many online tutorials and how-to guides that you can use for reference.
Step 5. Mount Your Desk:
Once your components are assembled, it's time to get them installed! Depending on the size and complexity of your built-in desk, you may need some professional help with this step. Using the measurements you took earlier as a guide, carefully mount your desk in place so it is level and secure against the wall. You can add additional features, such as lighting elements or storage cabinets.
Step 6. Finish and Customize:
Once your desk has been securely mounted, you can begin adding the finishing touches. This can include anything from painting or staining the wood to applying a sealant or protective coating to keep it looking beautiful for years to come. You may also want to personalize your built-in desk with custom details, such as decorative accessories or artwork that reflect your own style and interests.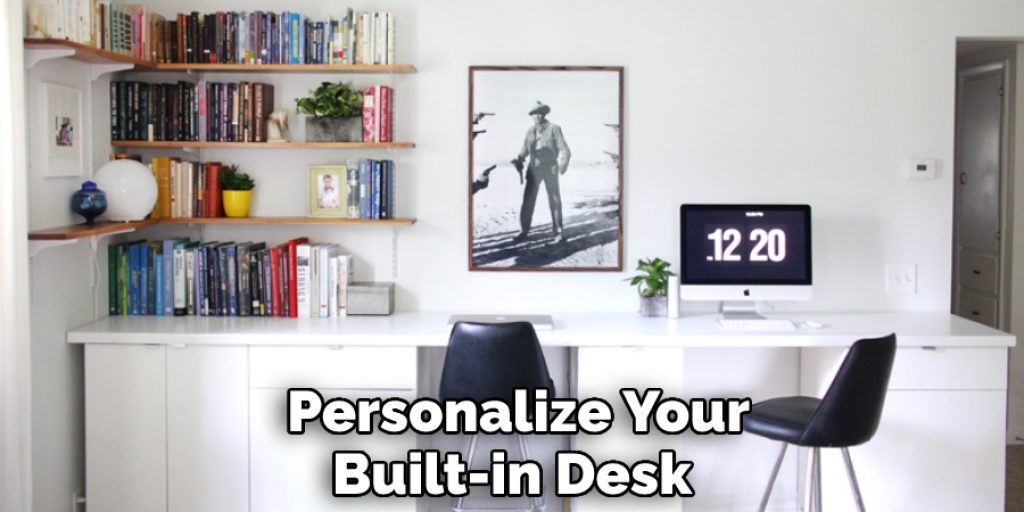 Step 7. Style Your Desk:
The final step is to style your new built-in desk! Whether you are using it for work, study, or simply as an attractive focal point in your home, take some time to create a space in which you truly enjoy spending time. This can include everything from organizing your books and office supplies to adding plants or other decorative elements. With a little bit of creativity, you can turn your new built-in desk into a true masterpiece!
Step 8. Enjoy Your New Desk!
Congratulations on creating your own beautiful built-in desk! Whether you are using it for work, studying, or simply as a functional and decorative addition to your home, take some time to enjoy its fantastic and useful looks truly. Remember to keep your space organized and well maintained so that you can continue to reap the benefits of this incredible piece of furniture for many years to come.
Step 9. Maintain Your Desk:
In order to keep your built-in desk looking beautiful and functioning well, it is important to maintain it on a regular basis. This can include dusting and regularly cleaning the surface and making necessary repairs or replacements when needed. Be careful not to overload your desk with too many items, and invest in protective accessories such as a desk pad or keyboard cover to prevent damage.
Step 10. Avoid Accidents:
In order to prevent accidents or damage to your built-in desk, it is important to be mindful of how you use it. This can include taking proper care when using any electrical or other power tools near the desk and being careful not to drop heavy items onto the surface. Additionally, keep a close eye on any young children who may be in the home and ensure they understand how to safely use the desk, so they do not cause any damage.
Whether you are looking for a functional workspace in your home or simply want a beautiful focal point for your living room, a custom-built built-in desk is an excellent choice. With a little bit of time, creativity, and some basic tools, you can create a desk that perfectly meets your needs and looks great in any space. So what are you waiting for? Get started on your own custom built-in desk today!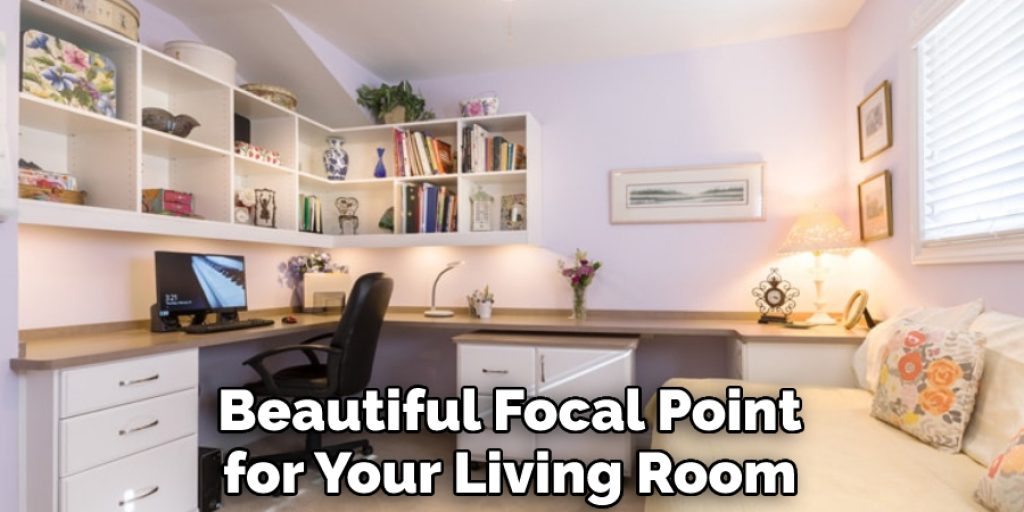 5 Additional Tips and Tricks
1. Don't be afraid to get creative with your design. There are endless possibilities when it comes to how you can build a built-in desk, so feel free to experiment and try out different ideas.
2. Ensure you have the right tools and materials for the job. This includes things like power tools, screws, brackets, wood panels, etc.
3. Always ensure that your measurements are accurate before building your desk. This will help ensure that everything fits together properly and looks seamless once it is complete.
4. Plan ahead and make a detailed blueprint or layout of how you want your built-in desk to look before you start working on it. This will allow you to stay organized and avoid wasting time and materials on trial and error.
5. Finally, be patient and take your time when building a built-in desk. This project can often take quite a bit of time and effort, so it's important to be persistent and committed to seeing it through from start to finish.
These tips and tricks will help ensure that you can successfully build a built-in desk that both looks great and meets all of your functional needs. Good luck!
Conclusion
In conclusion, building a built-in desk is a great way to save space in your home office. You can easily build a beautiful and functional desk by following these simple steps.
Now that you know how to build a built-in desk, what are you waiting for? This is a great project for anyone looking to increase the functionality of their home office or just add a nice touch to an empty room. With careful planning and execution, you can easily create a beautiful and functional desk that will last for years. So get started today and see how easy it is to build your very own built-in desk!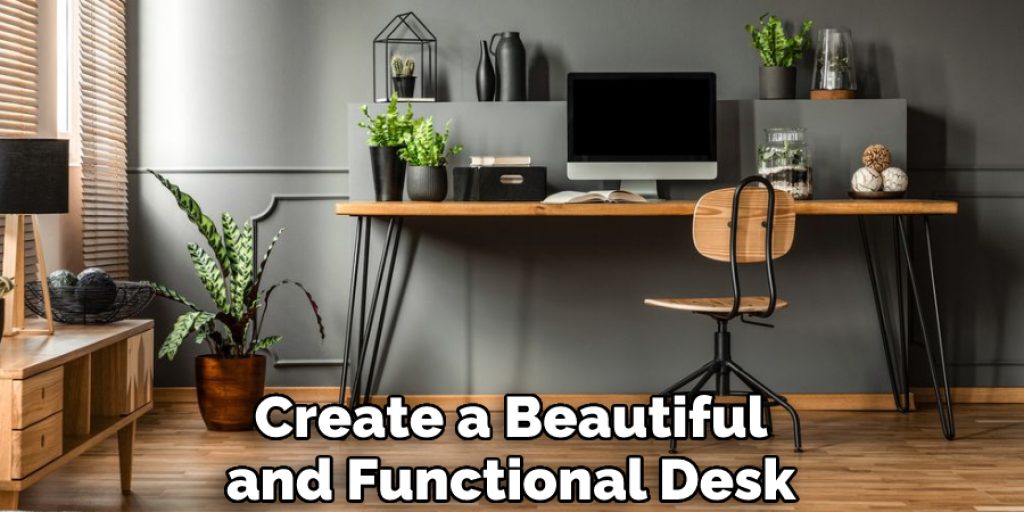 Hopefully, the article on how to build a built in desk was helpful and provided you with the information and guidance you needed to get started on this exciting project. Good luck!