How to Build an Acrylic Bird Cage
Glass is arguably the most versatile building material to use in your house. It has a several different kinds of applications that are both attractive and functional. One of those many uses is building a beautiful bird cage. Yes, metal isn't the only thing that bird cages can be made from. Give your birds a more aesthetically pleasing home with this DIY guide below.
Why an Acrylic Bird Cage
There are a few advantages of acrylic sheets have over the traditional metal frame:
Clean Uninterrupted Look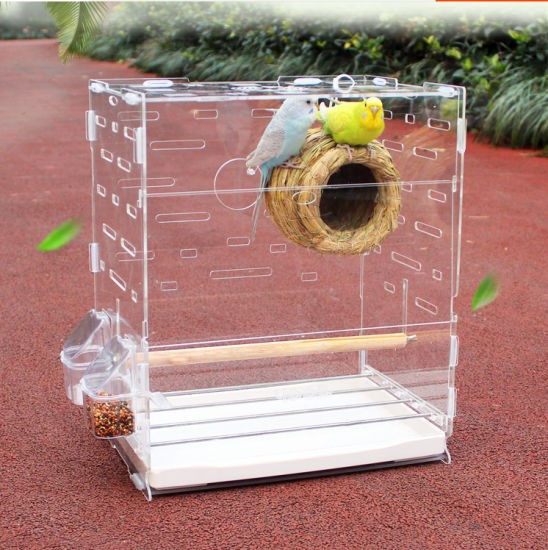 Using Acrylic Sheets allows you to look at your birds clearly without those messy bars of the metal frame getting in the way. These cages are the equivalent of fish in an aquarium. We will be drawing on this analogy quite a lot throughout this article.
Room for improvement
Unlike metal cages that were once built, you can no longer modify them, acrylic bird cages have a lot of room for improvement due to its wooden frame. Simply select the item you want to add such as a perch, a hanging toy, or a suspended feeding tray, and drill it in through the side of the cage with a screw. The back and top panels are usually plywood sheets, allowing you to fit in your modifications practically anywhere in the cage.
Your birds have more space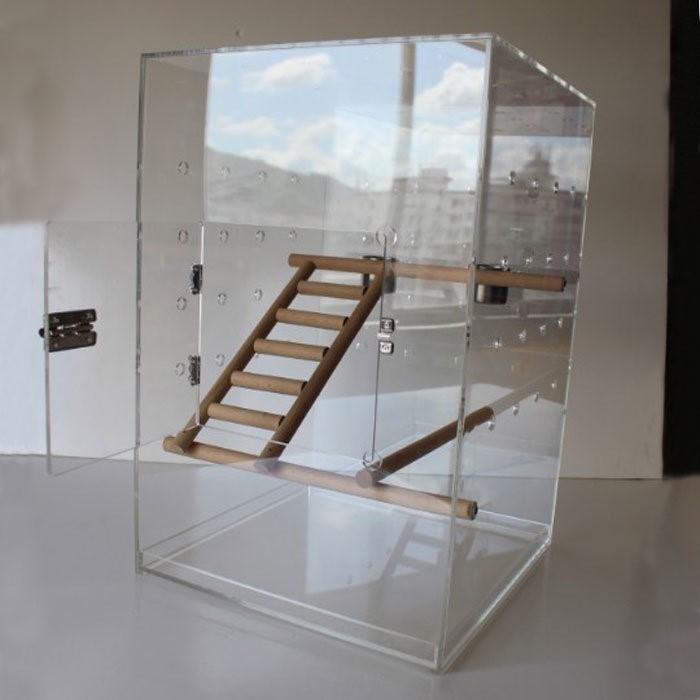 Metal is expensive. Therefore, metal birdcages are relatively small in size. Which is unfortunate if you want to give your bird a few friends. Everything in a DIY acrylic cage is custom cut by you. So, you decide how much space you want your birdies to have. 110cm x 110cm is a good size for a cage housing 6-8 birds.
No rust
Basic metal cages always rust over time and the ones that don't are twice as expensive. Acrylic bird cages use glass and wood, both of which are immune to rust and display the same clean look after years of use.
How to build an Acrylic bird cage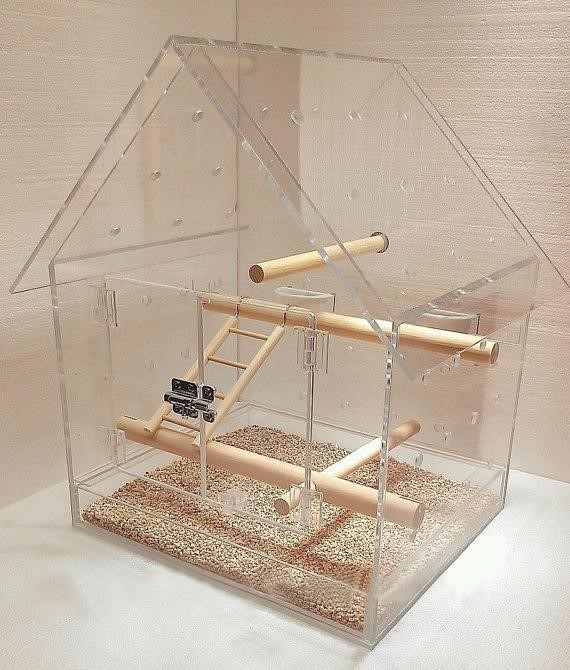 The following step-by-step guide would help you through the entire process with ease:
Preliminary Research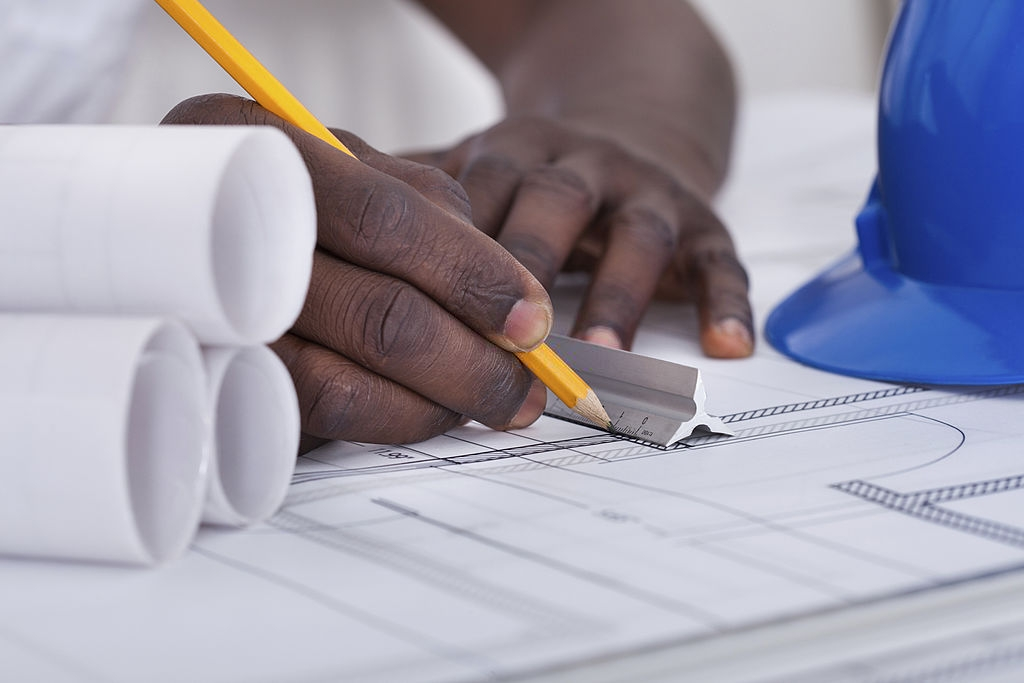 Before you get out the power tools, think carefully about what materials you will need. Determine the size of the cage and make sure you have precision measuring equipment on hand. Your measurements need to be extremely precise or the sheets might be too loose or too tight. Make sure you have enough screws and nails on hand to secure the wooden frame and the sheets firmly in place. Acrylic sheets are easy to drill into so do not worry about their integrity.
Ventilation should take top priority
Since all sides of the cage are covered by sheets (either acrylic or plywood), ventilation becomes a real issue just like it does in an aquarium! You need to leave certain parts of your sheet open and cover them up using wire mesh or recycle the metal frame from your old metal cage. For example, your wooden frame is 100cm tall.
Your acrylic sheet should cover 75cm of the area and the wire mesh should cover the remaining 25cm. Birds are small and cute creatures so go for thin and airy wire meshes rather than big and chunky ones.
Leave space for a removable tray
Make sure there is enough space at the bottom of your frame to insert and remove a tray to allow for easy cleanup. Cover the tray with recycled paper or any other material you can throw away after it gets too dirty. You can even attach pretty handles to the tray to add a bit of charm to the cage and make it easier to remove the tray.
Re-calculate your measurements after the frame is done
Once you've finished building the wooden frame which is basically just a skeleton of the cage, it is important to take your measurements again for your front and side acrylic sheets plus your top, back, and bottom plywood sheets. This step ensures you do not order the incorrect size and gives you enhanced clarity before you make your next move.
Paint your frame
Light colors like white, light blue, or light pink.
Fit your sheets in
The time has come to take your electric drill, put on your safety goggles, and start screwing in your sheets. Let us quickly reiterate the sequence for you. The front and side panels are for acrylic sheets. Top, back and bottom panels are for plywood sheets. Get two appropriately sized acrylic sheets for the front and make a sliding door. You may want to get some professional help here if you don't feel like you can do this yourself.
Adding LED tube lights
Your wooden frame is sturdy enough to support two thin LED tube lights on either side of the cage for the best illumination possible. These lights do not get warm and do not make your birds feel uncomfortable as long as you turn them off when it is time to sleep (around 11pm).
Time to decorate
This is the part where you let your imagination run wild. Think about what birds want and try to incorporate that into your cage. Nail a few apple tree branches to the inside of the frame. Hang colorful ladders and plenty of wooden perches for our birds to sit wherever they like. Place a few bird toys on the floor and hang a couple of bells or small wind-chimes. For more than 3 birds, make sure you have multiple foods and water trays inside the cage. The more color you add inside, the better. You can even paint a natural forest landscape on the plywood sheet at the back of your cage.
Let the birdies in
Now that your cage is finished, you can let the birdies into their new home and listen to their exciting chirps all day long!
You may read also – How Do You Keep Bird Seed from Molding