How To Convert A Warehouse Into A Home
The trend for turning a commercial property into a personal one has been going around for a long time. In the '60s, the first idea for turning a warehouse into a home started. Since then, local people have begun to see the abandoned warehouse's potentiality and how they can be used for owning a big personal property. So, if anyone has a warehouse of no use, why not learn how to convert a warehouse into a home.
The thing about the conversion of a warehouse into a home is not an easy task. There are many factors you need to keep in mind. Whether you already own a warehouse or are planning to buy one, you need to make up your mind. After all, the process can be lengthy, and you do not want to give up in the middle. Let's see some facts about how to convert a warehouse into a home if you are ready.
Things You Should Keep in Mind
Before you are ready to learn how to convert a warehouse into a home and start the project, you need to know some of the circumstances you are about to face. First of all, the property is a commercial one. So, you cannot expect it to have all the facilities of a home property.
Therefore, before you can start with the project, you need to make sure that the place is suitable for building a home or not. For that, you better get in touch with real estate agents and architectures. There should be other matters related to property manufacture, mortgage, and the neighborhood you are selecting.
As it is a commercial property, there should not be any electricity problem unless the warehouse is situated in an abandoned area far from the city and is cut off from the electricity supply. If so, you need to talk to the authorities if possible for the supply of electricity. Also, it would be best if you made sure other facilities such as water, gas, etc. are available or not. These might take you a while to get everything under control.
Now, if your warehouse is ready to go under construction, you can proceed for the next steps.
Creating the Plan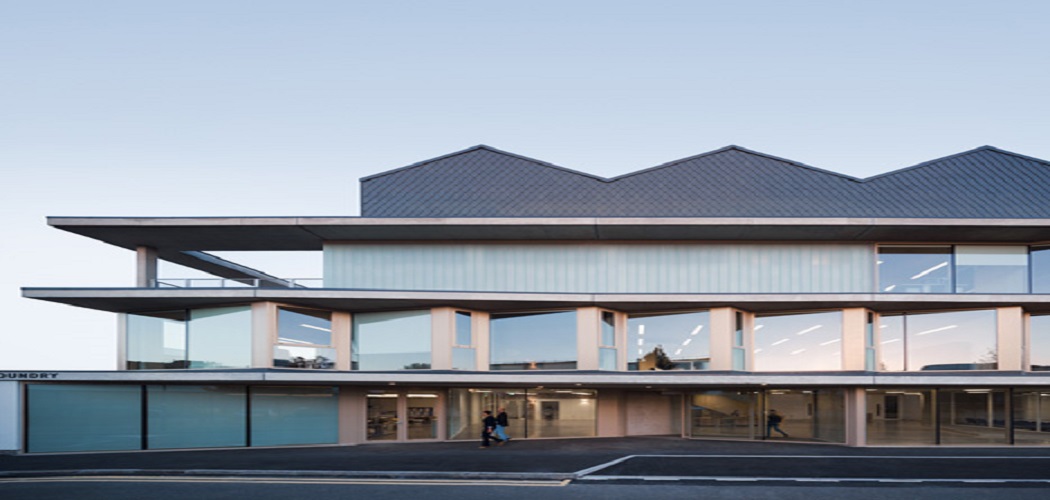 To know how to convert a warehouse into a home, you need to develop a plan on how you can change the outlook. All the warehouse has a different structure. It depends on how you want things. Some warehouses may have levels and some not. Simultaneously, you may want to add the levels or keep it straight, depending on you.
But we are going to suggest highly that you take consideration of architecture before you start with any of the works. Architecture can tell you what will look good and what needs to be done to the home. You might not be aware of many other problems that can also be detected by the architecture.
Another reason you need a professional helps to make sure that the sewer work and electricity work is done appropriately. There could issue related to the placing of these things inside the home. You may already have an imaginary model for the warehouse transformation, but if the items are not suitable in the right place, the chances are that your plan will not work.
With the help of the professionals, they can give you the perfect plan to work in the warehouse. With what is permitted to be done, they will create the best plan for the place according to your wish. You may want your warehouse home to follow a certain theme; they will be able to connect your desired theme to the place's accommodation.
Executing the Plan
If you have your blueprint of the warehouse, you are ready to apply how to convert a warehouse into a home. The architecture will surely tell you what to do and where to do. But if you need some head-ups, we are here to provide you with.
It is always better to be done with sewer works and electricity works before you start with anything else. According to the bathroom design, you should be done with them. You will need a kitchen, and you will also need to have a water connection there, so the plan should be comfortable for both of the places to be accommodated.
The next thing you should worry about is the floor management. If you want to have levels in your warehouse, you should start with them beforehand. The warehouse has very high ceilings, so it is easy to create another story there.
You can add the stairs of your choice to the next level. It would be much better if you have a balcony from the level as it will allow you to have a closure look at the first floor of your warehouse.
Another great tip is that you can save a lot of cost and effort if you do not change the warehouse walls. Reconstructing the whole wall will take a lot of time. Instead, you can paint them over and put some wallpaper there for decoration.
As for the flooring, there are chances that the floors are 100% concrete made. Because warehouses are constructed to hold onto huge weight, concrete floors are the best solution for them. You can keep your warehouse floor the way they are, or you can install woods and carpet them for a better outlook.
As for the windows, the warehouse should have big windows. They could create a little problem as your neighbor might get the full few of your house if you do not do something about it. It is better to keep installing some heavy curtains on those windows as it will allow you to cover up and let enough air and sunlight enter.
After the basic construction is done, you can start with the decoration. If you do not install extra levels, then you will have a plain warehouse, and you can decorate it in different ways. You can add some partitions to create some privacy for your bedroom space to your living room and kitchen.
You can add many plants to your warehouse, as the situation is ample for growing plants. The plants will be brought out more nature inside the house, and as the warehouse has a vast ceiling space, you will not feel suffocated by the trees.
Paint the outside of the house for sure. Without having you're exterior painted, people will never be able to think you could have a friendly and cozy home inside the place. Decorating the outside is very important for this reason.
If you have a roof at your warehouse, you can install some shades and some sitting arrangement as well. Add many plants as well to make your little garden. You can also decorate the stairs to the roof in many ways to give your house a better look. You can even construct a mini swimming pool inside the roof if you are ready to spend a little more on the project.
There are many other ways you can decorate your warehouse home. The more you decorate, the more it will lose its identity as a warehouse and become your home.
Final Thoughts
That was all for how to convert a warehouse into a home. We can only hope that our tips and tricks will help you transform the warehouse into your beautiful home, where you can leave comfortably for the rest of your life.
You May Also Read – How to Make a Homemade Door Lock