How to Cut Fabric With a Cricut
Are you a creative DIY type who loves to get hands-on with projects? If so, then you know that fabric cutting can be one of the most daunting tasks—but it doesn't have to be! With the fabulous power of Cricut machines, you can easily and accurately cut out your fabric pieces for any number of amazing creations.
In this blog post, we'll show you all the tricks for how to cut fabric with a Cricut machine – from picking the right cutting mat and fabrics to mastering tools like rotary blades and deep-cut blades. So let's dive in!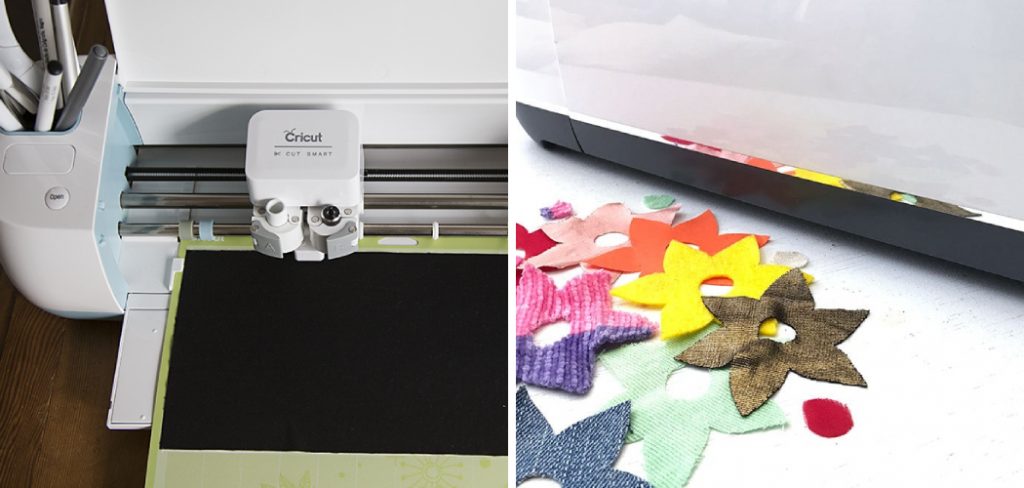 Whether you want to create custom clothing or enhance existing decor with eye-catching accents, Cricut makes it easy and efficient to get the job done in next to no time. With a few simple techniques, anyone can become an expert fabric cutter using their very own Cricut machine – all it takes is a bit of practice and patience. Keep reading to learn more about how to cut fabric with a cricut!
Why May You Want to Cut Fabric With a Cricut?
1 . To Save Time
Cricut machines are the perfect tool for those who don't have the time to manually cut out fabric pieces. With a Cricut machine, you can save time and energy by quickly cutting out fabric pieces accurately and precisely. This saves you from having to tediously measure and cut each piece with scissors or a rotary cutter.
2 . To Create Professional-Looking Results
Cricut machines are great for creating professional-looking results. With the precise cutting that Cricuts provides, you can easily create beautiful projects without having to worry about jagged edges or uneven cuts. This makes it perfect for quilting and other types of fabric arts and crafts.
3 . To Make Fabric Cutting Easier and More Fun
Cutting fabric can be a chore, but with a Cricut machine, the process can actually be fun and enjoyable. The accuracy of the cuts makes it easier to put together quilts or other fabric projects quickly and without frustration. Plus, Cricut machines are user-friendly so even those new to crafting can easily learn how to use one.
4 . To Make Custom Patterns and Designs
Another great thing about Cricut machines is that you can create custom patterns and designs with ease. With its precise cutting abilities, you can easily draw on fabric or cut out intricate shapes without having to worry about making mistakes. This makes it perfect for creating unique quilts, clothing, and other fabric projects.
5 . To Accommodate Multiple Fabric Types
Cricut machines accommodate many different types of fabrics so you can easily cut out whatever material you need for your project. From felt and flannel to silk and satin, Cricut machines are equipped to cut through nearly any type of fabric.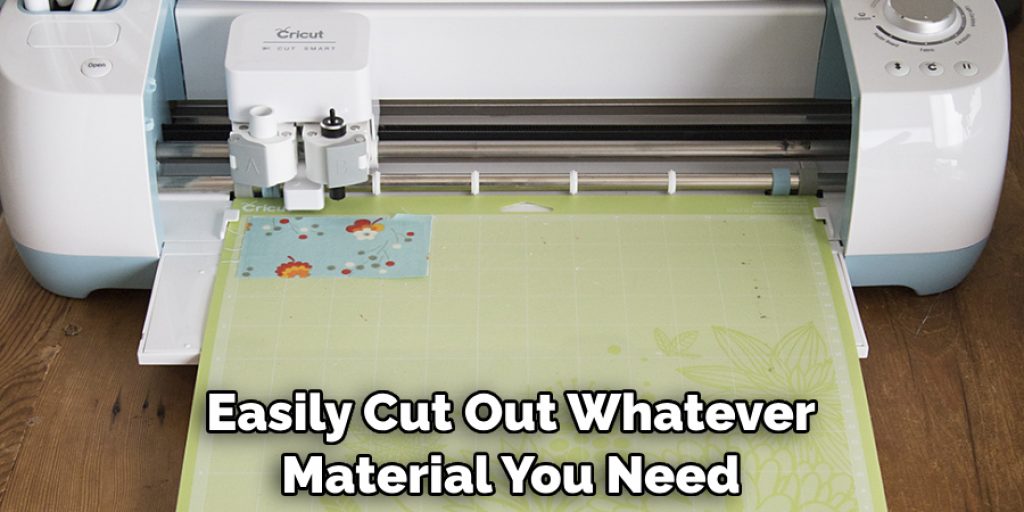 How to Cut Fabric With a Cricut in 5 Easy Steps
Step 1: Gather All The Tools
The very first step is to make sure that you have all the necessary tools and materials. You will need your Cricut machine, a rotary cutter or scissors, fabric interfacing or stabilizers, fabric cutters such as weeding or snipping tools, and some iron-on vinyl.
Step 2: Prepare Your Fabric for Cutting
Now it's time to get your fabric ready for cutting. Start by pre-washing your fabric to make sure it is clean and free of debris. You'll also want to iron your fabric before cutting so that there aren't any wrinkles or creases that can affect the accuracy of the cut.
Step 3: Place Your Fabric on The Cricut Cutting Mat
Once you have prepped your fabric, it's time to place it on the Cricut cutting mat. Be sure to use the correct type of cutting mat for your material. For example, if you are using a heavy fabric such as canvas or denim, you may need to use a strong grip mat.
Step 4: Upload Your Design Into The Cricut App
Next, you'll need to upload your design into the Cricut app. You can use an image or text for your design. Once it is uploaded, select your fabric type and choose a cutting blade that is suitable for your material.
Step 5: Cut Out Your Design
Finally, all you have to do is press the cut button! You'll want to make sure that the blade is lined up correctly and at the right pressure. Once your design is cut out, you can remove it from the mat and begin to assemble your project!
Some Others Ways to Cut Fabric With a Cricut
1 . Do Not Use Your Regular Fabric Cutting Blades
Your regular blades for cutting fabric might damage your Cricut machine, so it is best to avoid using them. Instead, use a Deep-Cut Blade – this blade is specifically designed to cut through thick materials such as fabric. The blade also works well with custom leather and vinyl projects.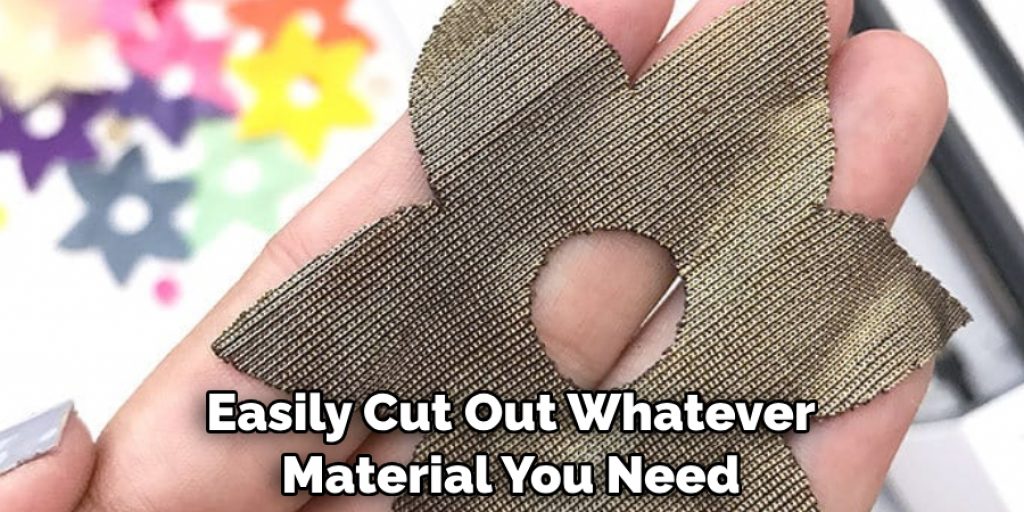 2 . Select the Right Material Setting
Once the Deep-Cut Blade has been chosen, make sure to select the right material setting on your Cricut machine. With the help of this setting, you can adjust the depth of cut according to the fabric that needs to be cut. This way, you will get an optimum quality result with accurate lines and precise shapes.
3 . Consider Stabilizer
If you are cutting delicate fabric such as chiffon or silk, it is always good to use stabilizers. This will help maintain the integrity of your project and keep the fabric from slipping during the cutting process.
4 . Use a Weeding Tool for Detailed Cuts
Using a weeding tool will make sure that your cuts are neat and precise. This tool is especially useful when you need to make finer details on suede, leather or other fabrics with intricate patterns.
5 . Don't Forget to Clean Your Mat
It is important to clean the mat after cutting fabric, as this will help keep it in good condition for future projects. Simply wipe down the mat with a damp cloth and then let it air dry before using it again. This will ensure that your Cricut machine is always in tip-top condition.
6 . Try Different Techniques
Finally, don't forget to experiment with different techniques when cutting fabric on your Cricut machine! Cutting shapes from fabric can be an incredibly fun project that can open up a whole new world of creative possibilities. With a little practice and some patience, you'll be amazed at the projects you can make with your Cricut machine!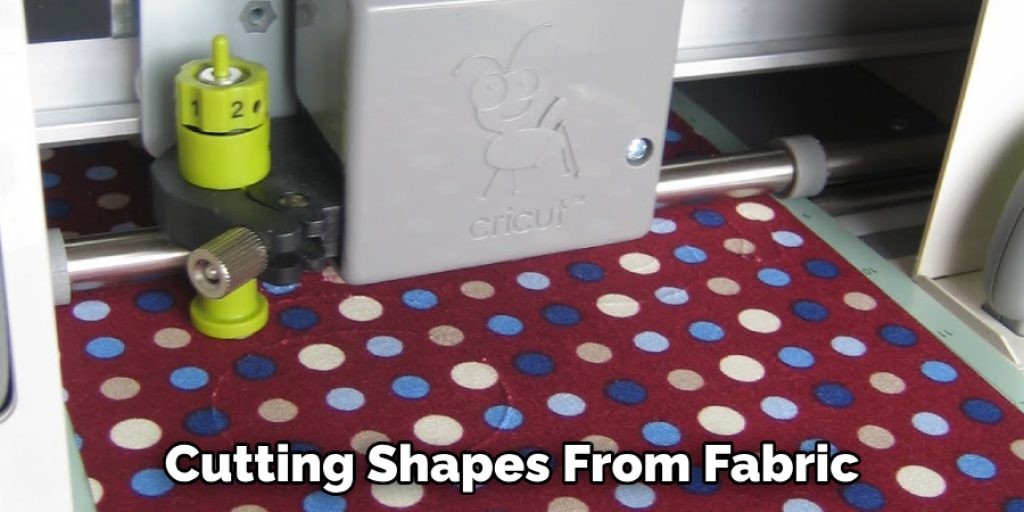 Frequently Asked Questions
What Precautions Should I Take When Cutting Fabric With a Cricut?
When cutting fabric with a Cricut, it's important to take certain precautions. Before you start cutting, make sure that the blade is sharp and always use the proper pressure setting for the type of fabric you're using.
Additionally, be aware of how much tension your fabric has – too much tension can cause the fabric to stretch or tear, so it's important to adjust your settings accordingly. Lastly, always make sure that you have a mat underneath your fabric and use the correct cutting blade – for most fabrics, you'll want to use a rotary blade.
What Supplies Do I Need?
To cut fabric with a Cricut, you'll need the following supplies: A Cricut machine, either Maker or Explore Air 2. The correct blade for your fabric – whether it's a rotary blade or a fine-point blade. Fabric of your choice. A cutting mat to ensure that your fabric stays in place. And finally, a pair of scissors or snips for trimming and cutting away any excess material.
What Types of Fabric Can I Cut?
The types of fabrics you can cut depend on the type of Cricut machine you have, as well as the blade you use. Generally speaking, most Cricuts are capable of cutting through cotton and canvas materials. With the right blade, they can also cut through more delicate materials like silk and chiffon. Both the Maker and Explore Air 2 come with a rotary blade that's specially designed for cutting fabric, making them ideal machines for cutting fabric projects.
What Projects Can I Make With a Cricut?
Once you've mastered the art of cutting fabric with a Cricut, there are countless projects you can make! From simple t-shirts and tote bags to more intricate quilts and quilted pillows, the possibilities are endless. With its precision cutting capabilities, a Cricut machine is perfect for creating personalized gifts for friends and family or crafting unique pieces for your home. Give it a try and get creative with your DIY fabric projects!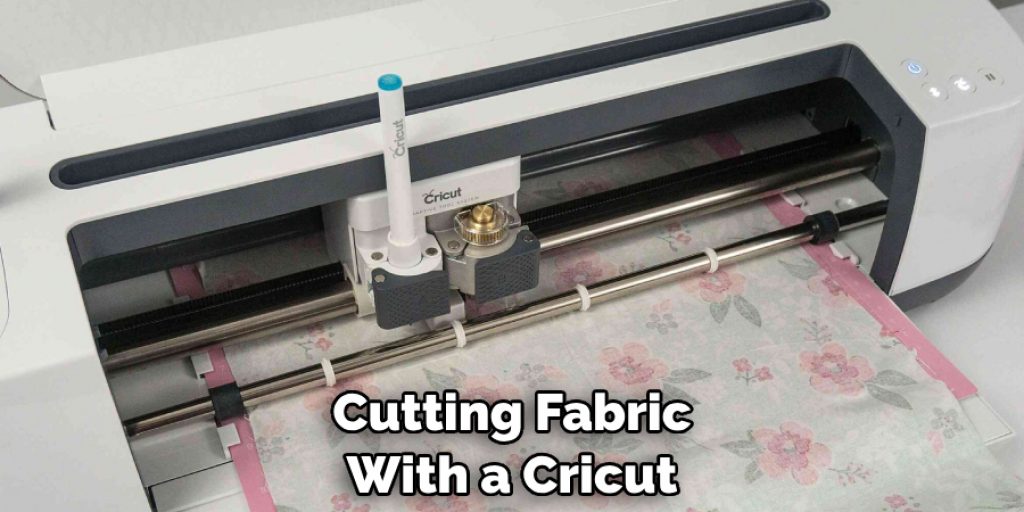 Conclusion
In conclusion, cutting fabric with a Cricut machine is surprisingly simple and can be done in no time. With the right materials and tools, you can create beautiful pieces of fabric art that will look amazing in your home or as a gift for any occasion. Even if you have limited access to supplies and tools, there are ways around it – from buying pre-cut fabric to reusing old garments.
No matter the approach, taking the time to learn how to cut fabric on your Cricut can pay off greatly. Once you master the basics of how to cut fabric with a cricut, you'll be itching to try out all kinds of new projects and designs! So why wait? Make sure you have all the materials and tools needed and get crafting today – who knows what masterpiece your Cricut could create!