How to Glue Clay Pots Together
For a long time, clay has been used as a material for making various kinds of items. The items made with clay is a well-known art category. There are many people who devoted their whole life to making clay sculptures and tools. These items are sold at a high price, and people like to cherish them a lot. Clay pots are used in the household a lot to keep various things on them and use them as a home decoration. But sometimes, there will be some incidents, and your clay pot can get broken. So, if you want to know how to glue clay pots together, keep reading ahead.
The thing about clay items is that they have their beauty. They will bring out some nature to your home. Holding plants are the most usage of clay pots. But if we have to talk about clay items, we can trace back to ancient China, where they made a whole army with clay to protect their king's tomb. Clay art is a part of many cultures and is respected in many areas. The art of clay can have some of the most unique and beautiful designs ever.
So, when you see one of your cherished clay pots broken, you will have a hard time to cope up with, we understand that much. If that piece is not replaceable, you will want it to be repaired. Fortunately, there are ways to fix them, and we will tell you how to glue clay pots together.
Learn: How to Glue Clay Pots Together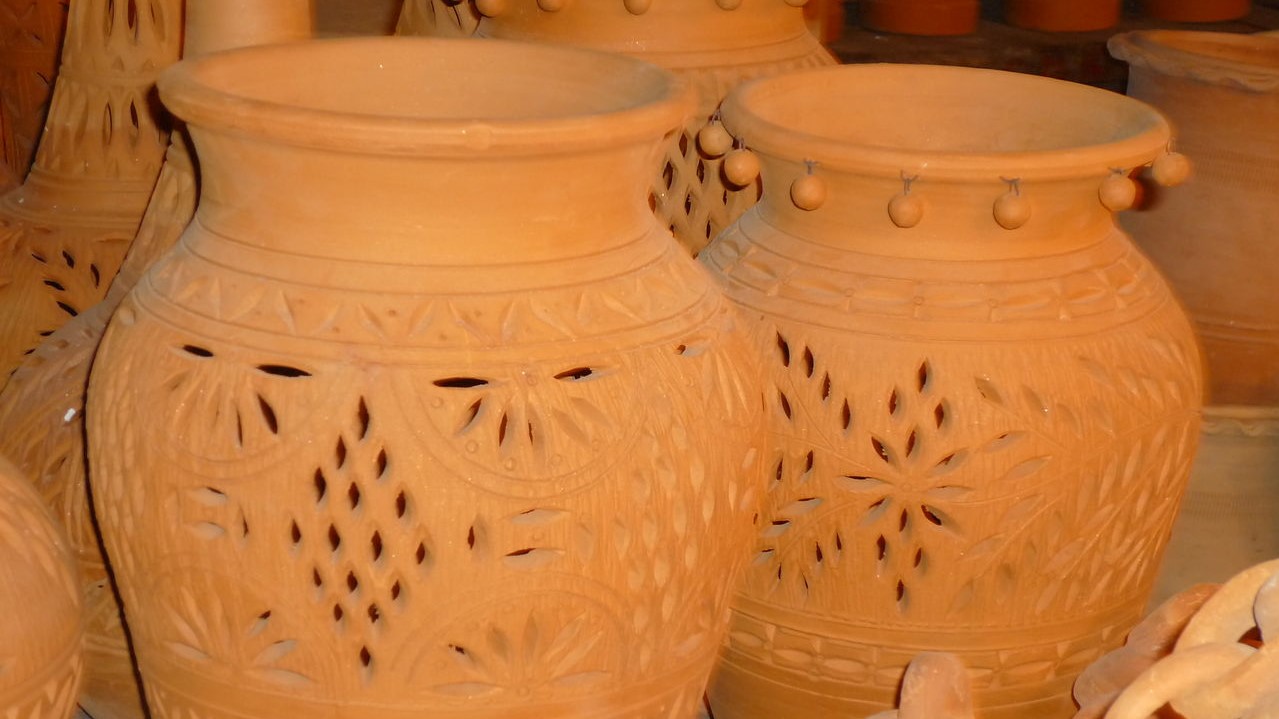 Step One: Gather the Broken Pot
When you see your pot broken, the first thing you have to do is gather all the pieces you can find. Do not throw away even the smallest bit. You need to pick everything and put them somewhere safe.
Step Two: Find the Right Glue
The next thing you need to do is find the strongest glue that will join all the pieces together and hold them tightly. You can get lots of adhesives on the market, but not all will have the safe effect as the right one.
The best kinds of glue to use in clay items are super glues. There are various kinds of super glue. Seek for the one that is known to be the strongest around where you live. Make sure that you get enough glue to mend the whole clay pot.
Step Three: Clean the Pieces
If you are keeping any plant inside the pot, then it will have soil in it. In this case, you need to clean the pot very well. You can use any cleaner or even rubbing alcohol to clean it. Make sure there is no left clay in the pot. If there are, the glue will not be able to work correctly.
Even if the pot did not have any soil in it, you need to clean it as there could be dust. After cleaning the pot, please keep them in a clear place to get them dry. Do not apply glue before the pieces are appropriately dried.
Step Four: Start Gluing the Pieces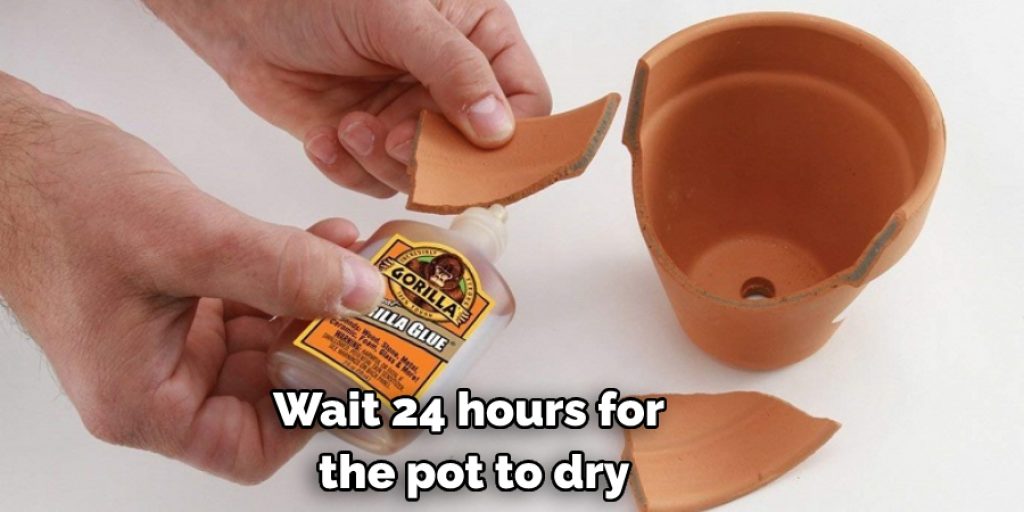 The first thing you need to on how to clue clay pots together after getting the pieces ready is to start gluing from the bottom. Get the bottom parts and one by one glue all the pieces together. You have to glue one-pieces and wait a few minutes for them to get stuck together.
It would be best if you remembered that you have to use a little amount of glue. Too much adhesive can mess up the work. So, the small one is better.
After applying glue, you need to push the pieces together so that they will stick properly.
Step Five: Get them Ready
After you have glued all the pieces together, you can use some molding clay to finish everything. This is optional. The molding clay will make the pot look like it was never broken.
And if you do not use molding clay, you can take a cloth and wrap it around the pot gently. Use insulated wire to keep the fabric wrapped around the pot properly. Wait 24 hours for the pot to dry, and then you can use it like before.
Final Thoughts
That was all from how to glue clay pots together. Hopefully, our tips will help you to get your favorite pot look like before and use it as you used too. It will not take much effort to do the work.