How to Hang Acoustic Panels on the Ceiling
Acoustic panels are one of the biggest upgrades of home. It enables a stylish look around the room and allows the user to control the sound precisely. If you are a music freak and love to hear crystal clear sound that lowers the echoes and distortion, you should definitely install these acoustic panels in your room. But the question is how to hang acoustic panels on the ceiling? Well, you may have brought the best quality acoustic panels, which guarantees an easy installation, but if you are doing this for the first time, things can be a bit challenging.
Soundproofing applications are usually made of different compressed fiberglass boards wrapped with a set of clothes. Although a bulk of sound panel treatments are available with mounting clips, they don't offer the required amount of versatility. All of us are definitely not having the same types of the ceiling, which makes the mounting literally hard. Some of these soundproofing applications come without any mounting hardware too. So, it is a must for you to learn how to hand acoustic panels on the ceiling. Yes, you can call an expert for doing the whole job, but if the process is too easy, why you will spend some additional money. Okay, first of all, you have to move forward with some accurate plans.
You Have to Ensure These Things First
Select the mounting place according to your ceiling joists and then make an accurate plan
Install the eyelets
Use Zip-ties
Maybe you are thinking about why the Zip-ties, why we will need them in this process? But trust us, with the zip-ties, we will not only make your mounting process easy but also extend the usability of your acoustic panels. You will get every detail below, but first of all, let's see what benefits you will get after installing the acoustic panels on the ceiling.
Benefits of Installing Acoustic Panels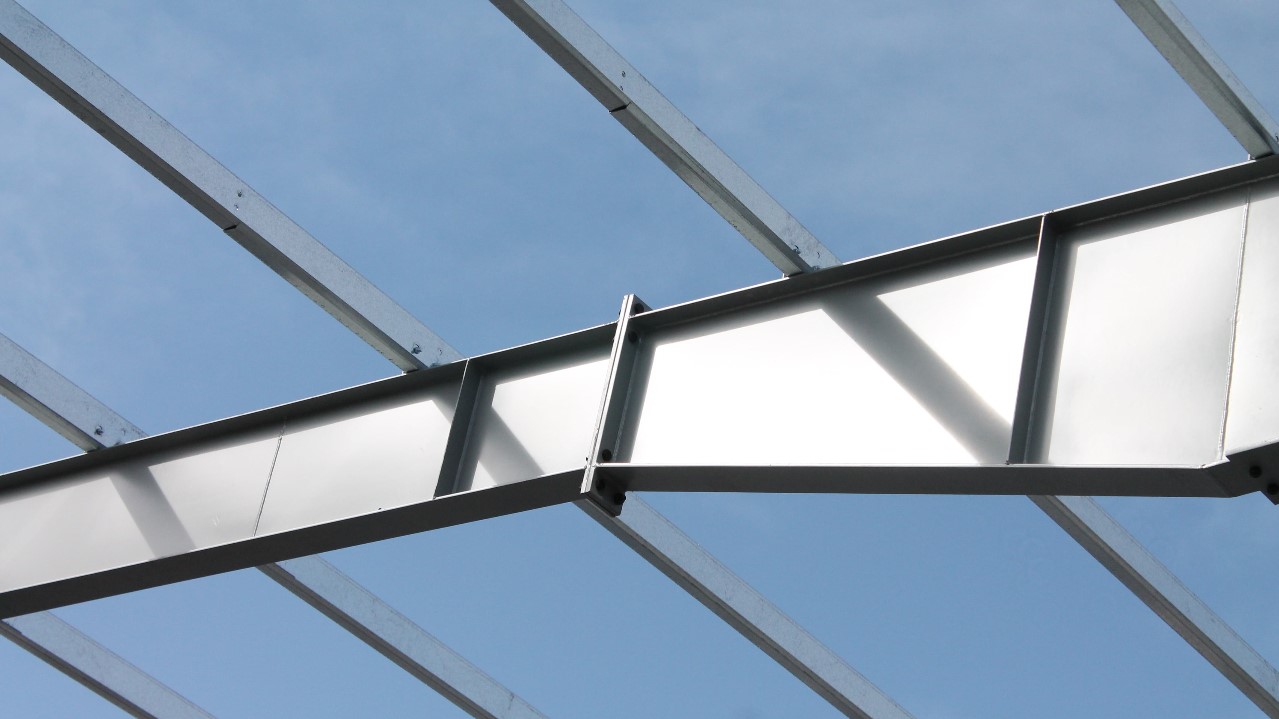 Honestly, the benefits are more than you are thinking right now. You may have got high-end speakers and premium sound systems to get the real taste of room-shaking sound. A high-quality acoustic panel can boost the capabilities of your sound system and provide you with enhanced sounds every time.
The case is quite similar to different workplaces and restaurants. You won't be able to acquire the exact sound quality due to the noises and crowd near you. And that's literally the most annoying thing. This is where the acoustic panels come in. These panels can reduce the noises and fill the environment with natural and clear sounds. Acoustic panels help you to obtain true audio management.
Above all, the acoustic panels reduce sound reflection, which is one of the biggest issues. Sound naturally reflects from the wall as well as the ceilings, which creates an issue with the volume scale. But when you have got acoustic panels installed on your ceiling, this reflection will be reduced dramatically, giving you the real taste of crystal-clear sound.
The high ceilings absorb the sound naturally, but when you will increase the sound and make it louder, there will be a significant change, affecting the sound quality. By mounting the acoustic panels on the ceiling, you can acquire proper sound management, as stated above. It will stop those sound waves from escaping from the wall panels and make the sound environment more transparent for you.
Honestly, there are a lot more benefits to having the sound panels. If we start to present all of them in this article, we can easily fill our next ten pages. So, instead of looking for more, you should try them out to witness the real usability. However, now let's take you to the main point.
How to Hang Acoustic Panels on Ceiling Step-By-Step
As we have mentioned before, you have to make a good plan of installing your acoustic panel and then move forward according to the plan. It might seem to be a bit hard, but actually, it is not, especially when you stick with your plan, So, let's dive into deep.
Select the Mounting Place According to Your Ceiling Joists and Then Make an Accurate Plan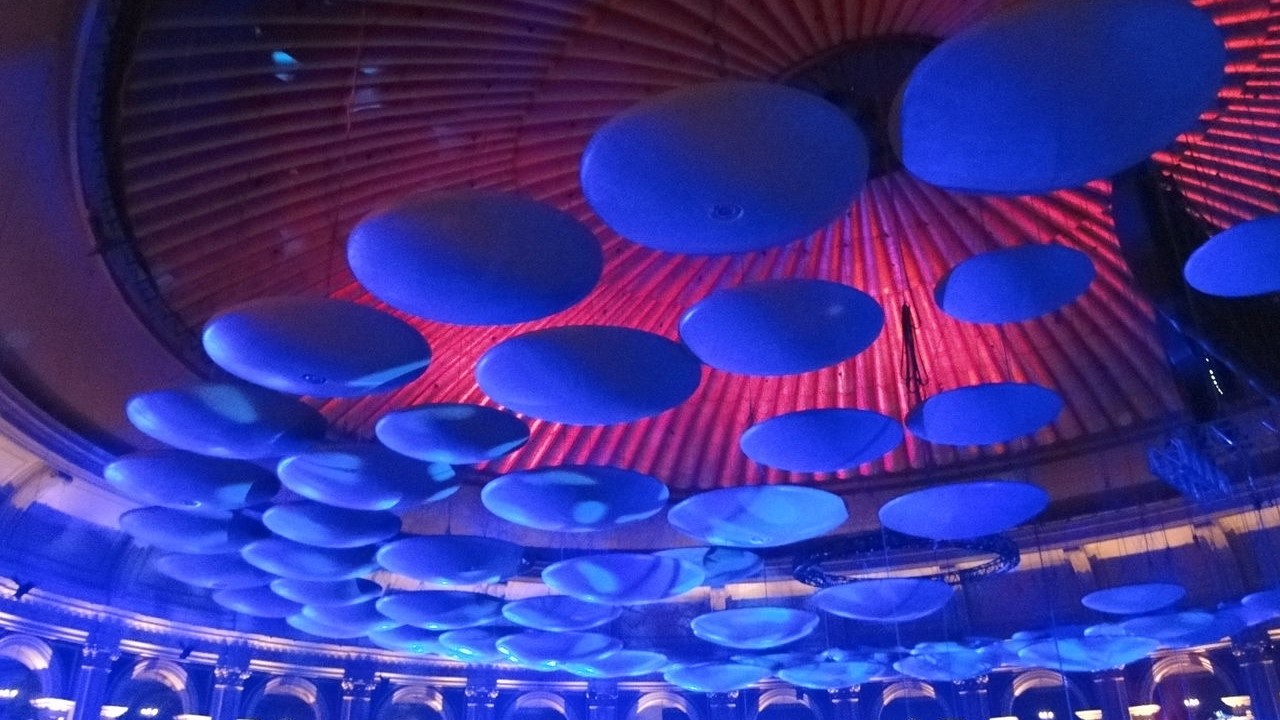 It is a pretty direct step, but this step. If you have already bought your desired acoustic panel from the market, you have to ensure its perfect placement. There will be some mounting equipment attached to the panel but check the borders of the panel if they are capable of taking a few more screws or not.
If your panel's border is on an inch wide, you will get plenty of accessibility to work with it. Besides, you should also check the type of material your acoustic panel is made of. If it is made of robust material, you may have to apply different types of strategies for the attachment.
One the other hand, you can also make the panels by yourself and use them for different purposes. In that case, you will get full control over the panel and make it based on your requirements, obviously with the mounting equipment. No matters what you do, make sure to keep at least one-inch width at the border area because you will need to screw some eyelets into them.
Whatever you have got and of what dimension your panel is, now you have to select a proper place where you are going to hand your acoustic panel. In this case, you will need a painter tape to measure your acoustic panel. Then figure out the placement of the joists and see if the space from another can take your acoustic panel or not. You can use a stud-finder for this. If your panels measurement matches the joists, you can now move forward. But if it's not, you have to move your panel according to that.
Installation of the Eyelets
Once you have figured out the accurate place, you have to now install the eyelets or any other fasteners to ensure a proper attachment of the panel. You can use different types of eyelets for this purpose. It's completely your choice but make sure to choose a sturdy one.
However, use the measurement of the painter's tape that you have got previously then start installing the eyelets on your ceiling according to that measurement. Keep in mind that these eyelets should be supported by the joists.
Install at least four of the eyelets (you can install more) and ensure that at least two of these eyelets go through the joists. It will hold your panel securely with the wall.
Now, it is time to attach the acoustic panel. You have to lift it up and hold it to the eyelets that you have installed in the ceiling. In this case, you may need a second pair of hands. So, take any of your family member's assistance. Now, mark the matching spots on your panel. Then put the panel down and install the eyelets into those spots of your acoustic panel's frame.
Using Zip-Ties
This is the final step, so concentrate on it. If you have followed the above steps properly, you may have come to this far easier. However, now we are going to use the zip-ties to make the attachment more secure.
Bring the panel right under the position where you have installed the eyelets. Now, hang it with the matching eyelets, after doing that, use the zip-ties to complete the attachment.
Make sure not to tighten these zip-ties more than needed. Make the attachment secure by threading them through one another. Once you completed threading all of the eyelets, it will now securely hold the panel, reducing the wobbliness. Don't forget to check each of the attachments to find out if the placement is properly secured or not. If anything, look suspicious, fix by using your eyeballs. In this case, you may need to shorten some eyelets to keep the acoustic panel at an accurate level. In order to check everything, you can use a leveler at this stage.
You have been wondering what is the usage of zip tie from the first, aren't you? Well, it will allow an air gap between the panel and your ceiling, which will make it look more beautiful. This floating appearance of your acoustic panel will definitely attract your guest's attraction. If you want, you can also extend the gap between your acoustic panel and your ceiling. See told you we are going to provide you something more rather than the attachment only.
Conclusion
Hopefully, you have understood all of these factors properly and won't have to ask anyone again how to hang acoustic panels on the ceiling. This attachment can be done in numerous other methods, but we have shown the easiest one. If you are confused at any point, don't hesitate to inform us through the comment section.