How to Lay Tile on Subfloor
Laying tile on your subfloor is a great way to create an attractive, durable floor. There are many different tile and installation techniques that you can use when installing tiles on the subfloor. Use the proper tools and follow directions to lay tile on your subflooring.
This blog post will cover the basics needed for laying tile on the subfloor and help answer some frequently asked questions about this process. With these simple tips, you'll be able to learn how to lay tile on subfloor in no time! The first thing you need to do is make sure that your subfloor is clean and free of any debris.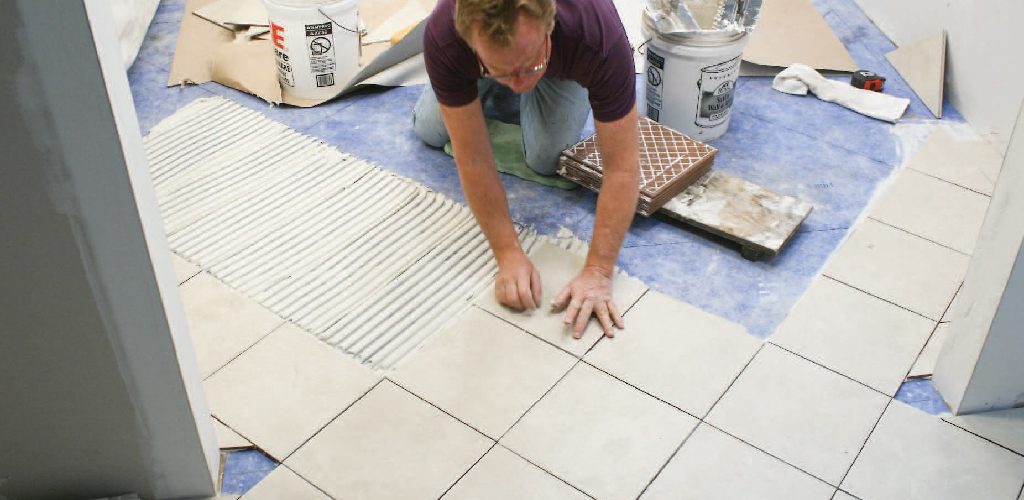 7 Ways on How to Lay Tile on Subfloor
1. Lay the Tile on Cement Boards
You can lay tile directly onto the cement board before laying it down on your subfloor. This is a great way to ensure that your floor will remain durable and attractive for many years to come. The cement board will protect the underlying surface while providing you with a more stable base for installation. In addition, tile installed in this method will be less prone to movement, cracking cracks, and water damage.
2. Use a Plywood Base
Strangely enough, you can lay tile on the subfloor without using a cement board in some situations. For example, if your subfloor is made of plywood, you should be able to install tile directly in this situation. You may want to use cement board in areas that get a lot of foot traffic or have a history of water damage, however. Cement board is a good choice for bathrooms, kitchens, and other areas where there is a lot of moisture. It is also a good choice for areas that will have heavy traffic, such as entryways.
3. Use No Base at All
If your subfloor is made out of solid concrete (no plywood), you can lay tile directly on the surface. However, having no base will make installation a little more difficult because you will need to install a mesh backing to protect against cracking. Some people even prefer concrete surfaces that have been pressure-treated with waterproof sealants. If your subfloor is made out of plywood, the surface must be smooth and level. Any irregularities will show through in the tile flooring above.
4. Do a Dry Run
Before installing tile on your subfloor, you should practice laying out the tiles first. You can use fake or real tiles to do this dry run and ensure that things will go smoothly when installing the final product. In addition, doing a practice run will help you avoid any potential problems while laying tile on the subfloor. Once you have practiced laying out the tiles, it is time to begin the installation process. The first step is to apply a layer of tile adhesive to the subfloor. Use a notched trowel to spread the adhesive evenly.
5. Lay Ceramic Tile the Traditional Way
If you're installing ceramic tile, you'll need to do it one row at a time. One of the benefits of ceramic tile is that it's easy to move pieces around while tiles are still in their thinset mortar. So if you end up with an ugly pattern or your measurements are off, you can easily move a few tiles and try again.
6. Lay Tile Vertically When Possible
Tile is often installed vertically rather than horizontally. When laid vertically, this type of tile will not be as prone to cracking or movement. Laying tile on the subfloor vertically also gives you better traction when walking across your surface.
7. Use a Rubber Mallet for Tile Installation
When you're laying tile on the subfloor, it can be helpful to use a rubber mallet or other installation tools. This will provide increased force and ensure that your tiles are properly set in place. Using these techniques while learning how to lay tile on the subfloor will help you ensure a beautiful, long-lasting floor.
8. Use the Right Tile for Your Project
Before installing tile on your subfloor, make sure that you are appropriate tiles for the job. In some cases, using tile that is not suitable will damage your surface or lead to poor installation results in many other instances.
5 Tips To Lay Tile on Subfloor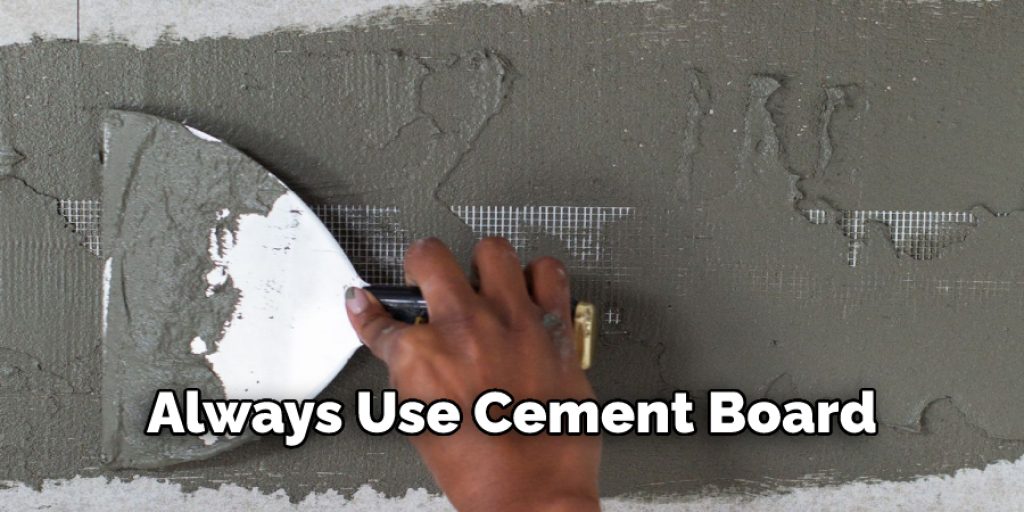 Always use cement board.
Place a floor leveler on the subfloor to ensure an even surface for your tile underlayment and mortar bed without letting the underlayment bow up or down too much.
Spread a 1/8″ to 1/4″ layer of thinset mortar on the cement board, and then sweep or spread it out evenly with a notched trowel.
Slide your first tile into place, being careful to minimize cracking as you do so.
Press down firmly on the center of the tile with a piece of scrap wood, applying just enough pressure until thinset mortar squeezes out of the gaps between the tile and cement board.
Frequently Asked Questions:
Q: Can You Lay Tile Directly on Subfloor?
A: For some homeowners, the prospect of installing tile floors directly on a subfloor can be an enticing option. Tile is almost always one of the most expensive components in a remodeling project. If you're renovating your bathroom or kitchen, for example, and tile is among your flooring options, you'll likely realize significant cost savings by choosing to install tile directly on your subfloor.
Q: Do I Need Cement Board Under Floor Tile?
A: One of the most common questions people have when considering whether they should install tile directly on the subfloor is whether or not they need to use cement board under their floor tile. If you're installing ceramic or porcelain tiles that weigh less than 1/2 pound per square foot, you likely don't need to use a thinset mortar adhesive and cement board below your tile.
Even though ceramic and porcelain tiles are relatively light, the adhesives they're constructed with usually provide enough strength to hold these lighter tiles in place on a wood subfloor.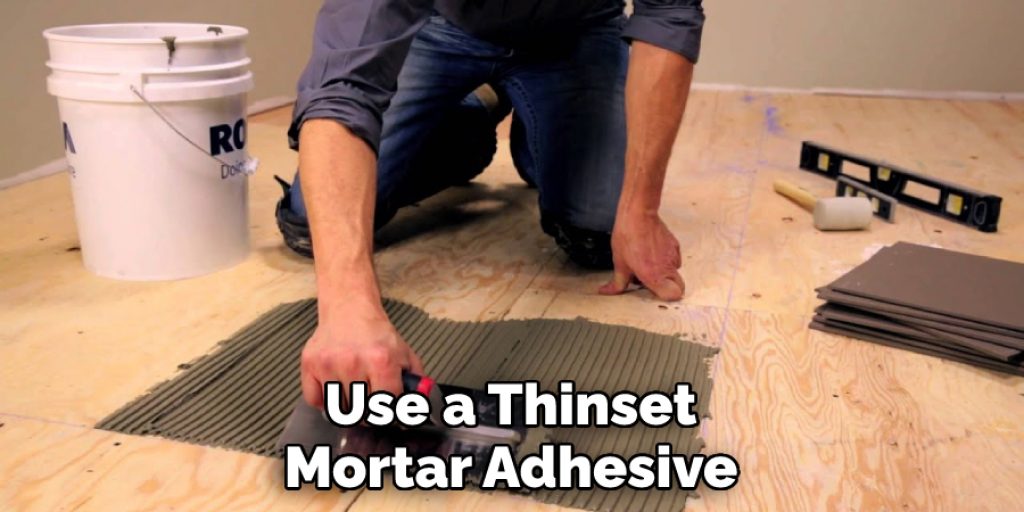 Q: How Do You Prepare Plywood for Tile Subfloor?
A: In certain situations, an adhesive isn't enough to provide adequate support for your tile. If you're installing floor tile on a plywood subfloor, a cement board is likely to need underlayment to reinforce your floor properly before installing tiles.
The most common way of reinforcing a plywood subfloor with a cement board is by using 2x2s to secure the cement board. However, if you're installing tile in a bathroom, for example, or in a high-traffic area of your home, you might want to consider using adhesive underlayment instead.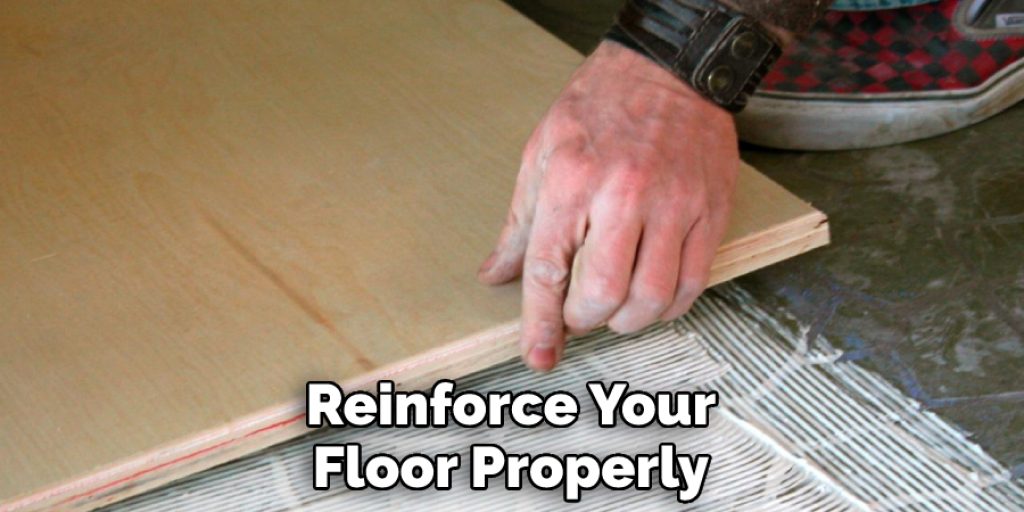 Final Thoughts
Always remember that how to lay tile on subfloor is just a starting point; there are all kinds of things you can do or add to it. As mentioned above, we think cement board is something most DIYers want to use when laying ceramic tile because it's easy to install your tile onto, and it's not going anywhere unless you pull it off.
But some people don't like the cement board because it's too rigid, too thick, or somehow a little bit too expensive, which is why some DIYers want to use plywood instead. Of course, everyone has their own preferences, but they'll need to do a lot of prep work. We hope this article was useful for you. Let us know if you have any questions in mind!