How to Make a Jeep Diaper Cake
Whenever you hear someone having a baby, it is a happy occasion. Whether it is a new family member or someone you know, you will want to gift the newborn baby and the new parents something. What is a better option than giving them useful things that they can use for the baby! To provide you with some idea of what to gift them, we will introduce you to something called a jeep diaper cake, and we will also be going to teach you how to make a jeep diaper cake. Check it out, If you are looking to make a crib diaper cake or snail diaper cake.
Now, if you have no idea what a jeep diaper cake is, then let us tell you it is not an edible cake. You will not have to bake anything. A jeep diaper cake is making a jeep with diapers, blankets, towels, etc. and it is not edible—the reason for calling it a cake is because from far, you can mistake them like cake. Very humerus indeed!
These diaper cakes are very famous gifting for expecting parents and new parents. Especially if there is going to be a party somewhere, you will not want to meet the baby or the parents with an empty hand. And if you're going to make them happy, bring them this diaper cake, they will be over the moon. Also, these cakes are the best option for benefitting and spending money on useful things. After all, they will end up using them all for their child. So, without any further ado, let's begin on how to make a jeep diaper cake.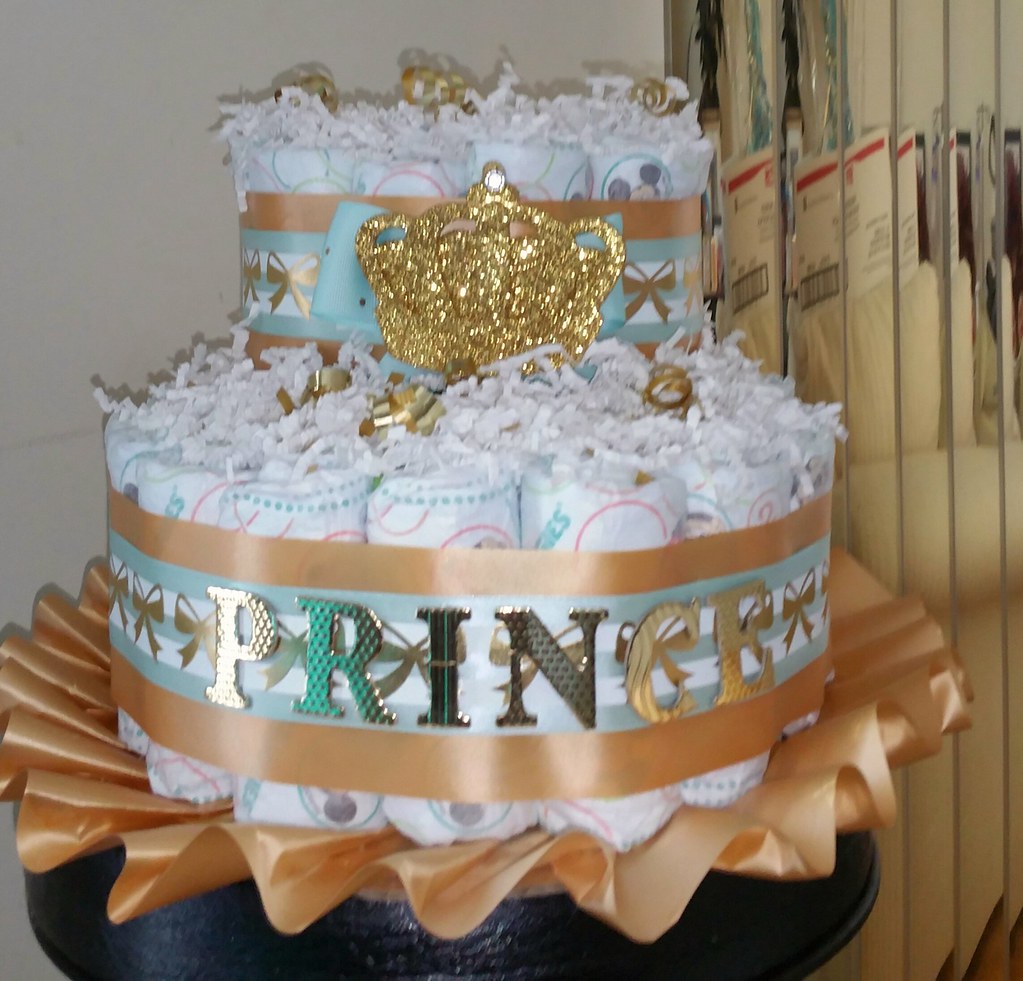 DIY: How to Make a Jeep Diaper Cake
You are making the diaper cake with things that the gifted person is going to use. So, you need to make sure that everything that you are going to include is excellent and proper for a baby to use. The sizing and other things have to be appropriate, as well.
As for this tutorial, we are going to show you how to make a 4×4 diaper cake. We are going to use our measurements. With the idea of everything, you can alter things according to your need.
Materials You Will Need
Before anything, as we have already hinted, you need to purchase all the goodies. The things you are going to need for creating the jeep are listed below-
• Diapers around 82 of them
• A fleece blanket (size is according to your need)
• Two bibs
• Two receiving blankets
• Two paper towel rolls
• Three pairs of socks for babies
• Four washcloths
• Wider roll of ribbon
• Thinner roll of ribbon
• Tape (clear)
• Paperclips
• Rubber bands
• Foam boards or cardboard (8 inches x 18 inches)
Steps to Follow
Step One
The first step for how to make a jeep diaper cake is the obvious one. Get all the materials ready right beside your hand. You cannot start with the project without having one item missing. Make sure that you have enough diapers to complete the project as you will need many of them. You can purchase extra. If you do not need them, you can give them to the parents in a separate bag.
Step Two
The next steps will include making each part one by one, and the first part you are going to make is the wheels.
To make the wheels, you will need to use diapers and rubber bands.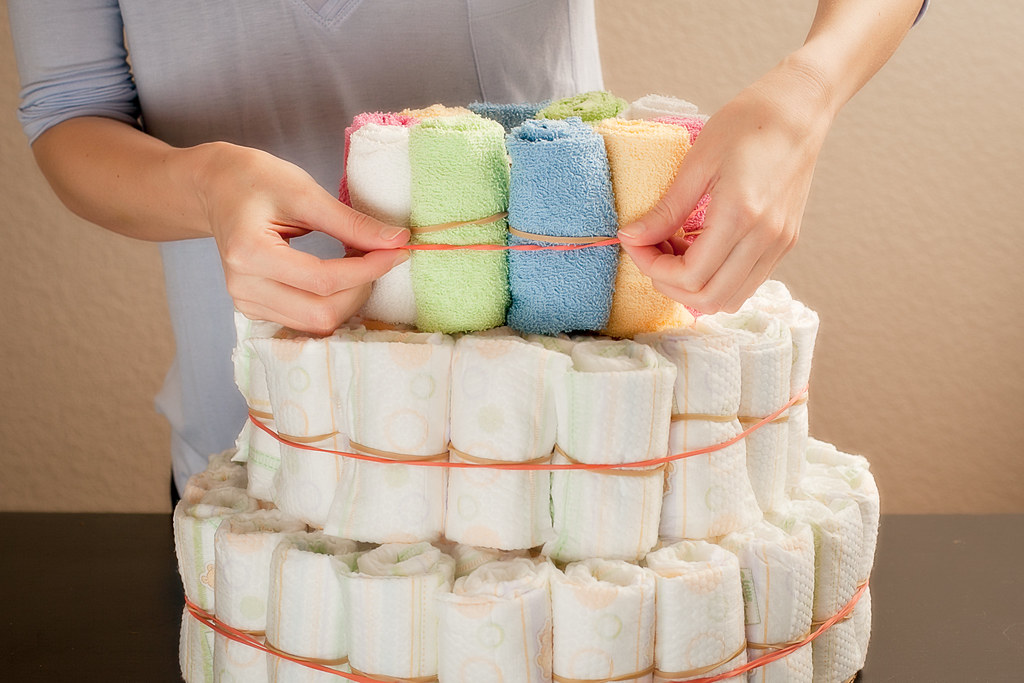 Start by rolling the diapers. You will need to roll 28 diapers and use 7 to make four wheels. After rolling them, you will use seven diapers and create a round shape using them. Secure each of the wheels with rubber bands.
Step Three
The next step is to make the axles. The axles are going to join the wheels for you.
You will need to make two axles, and to do so; you will need to use paper towel rolls, diapers, washcloths, and tape.
First, take one roll and put two diaper rolls inside the roll. In the middle of the roll, put a washcloth and secure them properly with tape.
Step Four
Now, you have to start with the body. The first thing you have to do is lay the fleece blanket. You can roll it in half if you need to.
Take seven diapers and put them on each other. Take a washcloth and put them on one side of the diaper stack, and secure it with the rubber band. You need to make two of them.
After making them, put them on each side of the blanket, and you will have the front and the back of the car.
Step Five
The next step is to make headlights. You will need to make four headlights.
Take a roll-up of the diaper and tuck it to a sock, and you will have the headlight ready. Make four of them. And put them on each side of the previously made diaper stack.
Step Six
The next step is to complete the body of the jeep. To do that, you need to fill up the central place using diaper rolls and diapers to even everything out.
Put the foam board or cardboard on top of it.
After filling them up, wrap the whole body with the fleece blanket and carefully flip the entire thing—wrap ribbons on the front and back of the jeep body.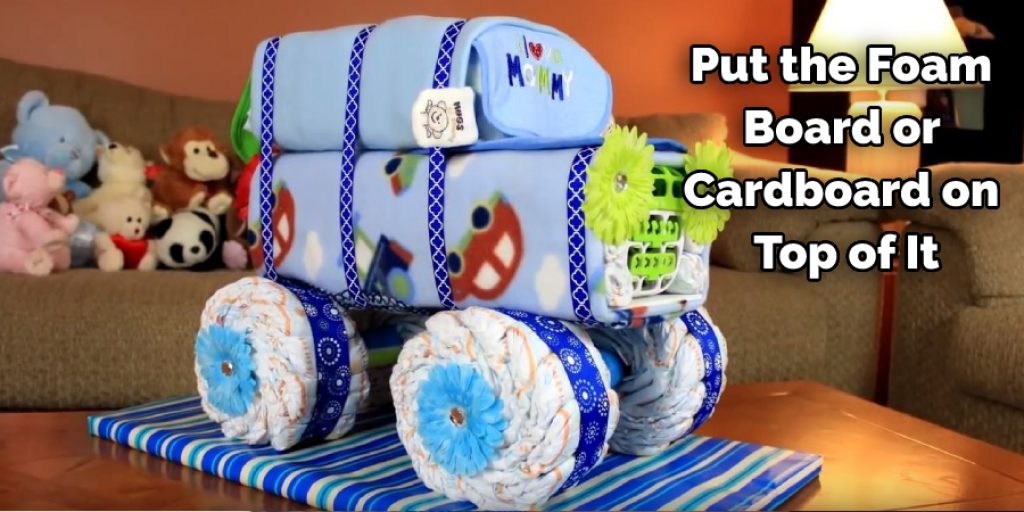 Step Seven
Now it is time to make the cab. To do so, you need to take 12 diapers and make a stack with them. Secure the stack with a rubber band.
Take a blanket and wrap it around the stack like a gift wrapper and secure them with paperclips.
Put the stack on top of the jeep body. The placing should be more to the front than to the back.
Step Eight
Take the two bibs. Put one on top of the cab and another one underneath it to drape over the front. You will have the car food and windshield ready.
Step Nine
You are correctly done, with the body of the jeep. Now you have to assemble the wheels onto it. To do that, you take two of the rounded diaper rolls and shove them on the axles, and they will stay secure. To make everything look good, you can use ribbons and plastic flowers.
Place the jeep body on top of the two wheels, and your jeep is ready.
Step Ten
This will include the final touch of the whole project. If you need, you can add more ribbons wherever you wish to, and also, you can make extra decoration with anything that you think will look good on the diaper jeep.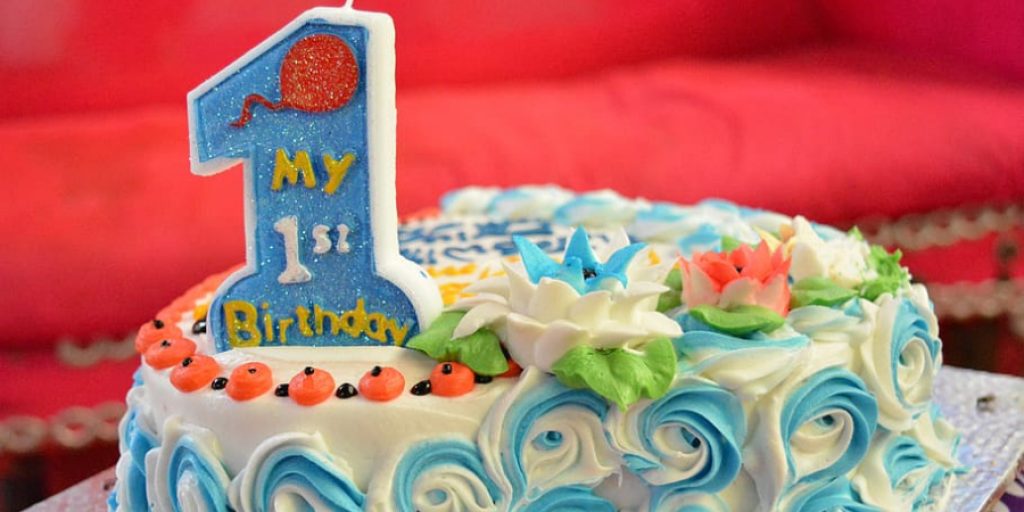 And there you have, your jeep diaper cake ready. Before you set off for gifting it, you need to make an appropriate box to fit the diaper cake and decorate the box as you want to gift them.
Final Thoughts
That was all you need to know on how to make a jeep diaper cake. Now, you can make them whenever you want and gift them to the expecting or new parents. You can gift them for a baby shower or during their first birthday or whatever occasion you need. With that, you will be making the parents happy by helping them with providing the goodies that they can use for their newborns. Indeed, they will be happy by getting beneficial materials while being surprised by the amazing jeep. And as you make them, you will be happy to be creative and learn many things on the way.
You May Try also –