How to Make a Medieval Costume Out of Household Items
Below is an excellent article from this season in our sequence of visitor blogs. I liked seeing how kids improved their schooling by making stuff out of inexpensive and straightforward to identify products. A perfect opportunity to ensure culture takes shape! Making outfits and hands-on crafts out of reconfigured things across the household is simple! My children use things they consider left on the floor, sticky tape, duct tape, paperboard. There is nothing secure!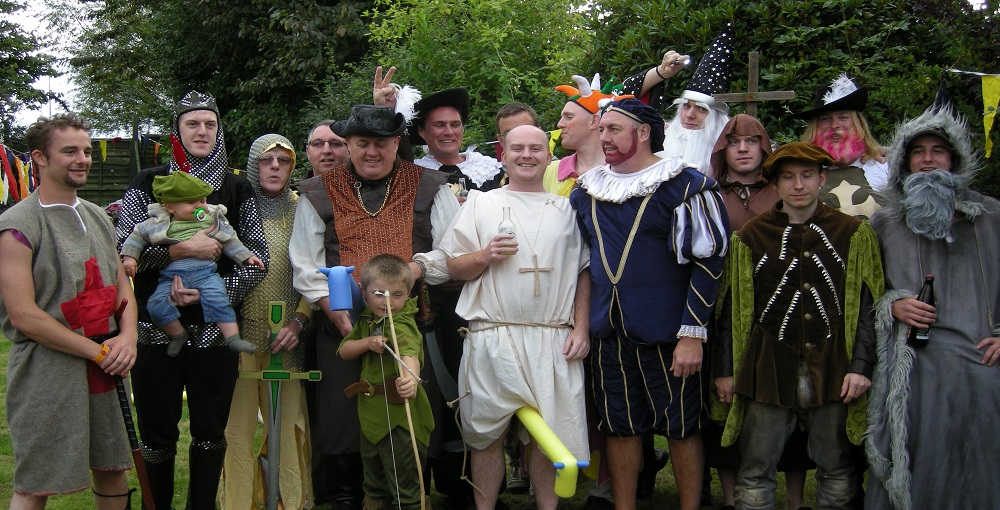 Or sometimes, whether they get a "vision," we'll go to Kindness (or a yard sale, whether it's warm and sunny) or start picking up various things from anywhere. However, what they will be experiencing by making such stuff is worth almost as much as the market price. One time, I found a bunch of stuff (some of which may have come from the dump) and my daughter created a whole scene and "vision" for them. I would have thrown it all away, but it was the source of a lot of fun and play for her.
Some medieval-era outfits and decorations were crafted and produced in our classroom when operating in that class. Please consider buying the book they have published, Reclaimed Past that stretches from ancient times to WWII if you like such lessons. (2 further Medieval-themed ventures are in the novel.) Every sale proceeds go straight to their project so that they can be inventive on a robotic project for next year. The Model-Building Club has been working on some WWII-era robots. They are now going to be using what they have learned in computer games to design and program their own.
Directions
Print the image you wish to duplicate. We had used emblems and arms.
Mark the image with the black pen onto the drawing board.
I painted and colored pencils on it. I was using luminous colors. Don't give too rich a color, or the wax will drop!
To get the paints much better, take off the cover and laminate it.
To get the paints much better, take off the cover and laminate it.
Leave it up, and then let the sun come!
Split the edges up the other side of a t-shirt so that you could lay it plain open.
Color a French symbol in white on its front.
Around the peak and two points of a front, attach decorative touch.
Drop this over your face, and carry your finest hat and weapon!
Bend the fabric in two, so that you get a square 3′ by 3′.
In the center, we were cutting out a collar gap. We split it a bit too wide and used protection locks on both sides to make it the correct size.
I am cutting out two pieces of 12 "by 1.5" of fabric, with maybe a little "V" at the corners. Create a cross and stitch it to the black rectangle from the front.
Stitch around 3′′ into the center of the square in both directions. It will hold it shut but make getting off quickly.
Split a card 2′ long and roll it in aluminum foil. Split the edge of a wider rectangle, attach it, and cover this with parchment. You've got a weapon now!
We had to use a Viking helmet for a shield; you might create it with aluminum foil except without the red material. Before offering further exciting details for each type again in a week or so, I figured a handy guide to the medieval types of gown produced with no stitching ability or tools would be helpful. I want to make sure that those were not necessarily correct; they are built either for events, an inexpensive version dress, etc.
You may read also –