How to Make a Leather Purse Look Brand New Again
Leather purses are a popular accessory, but they can be expensive. Over time, the leather may start to look worn and faded. However, there are several ways to make a leather purse look brand new again. If you've ever had a leather purse, you know that it's not cheap.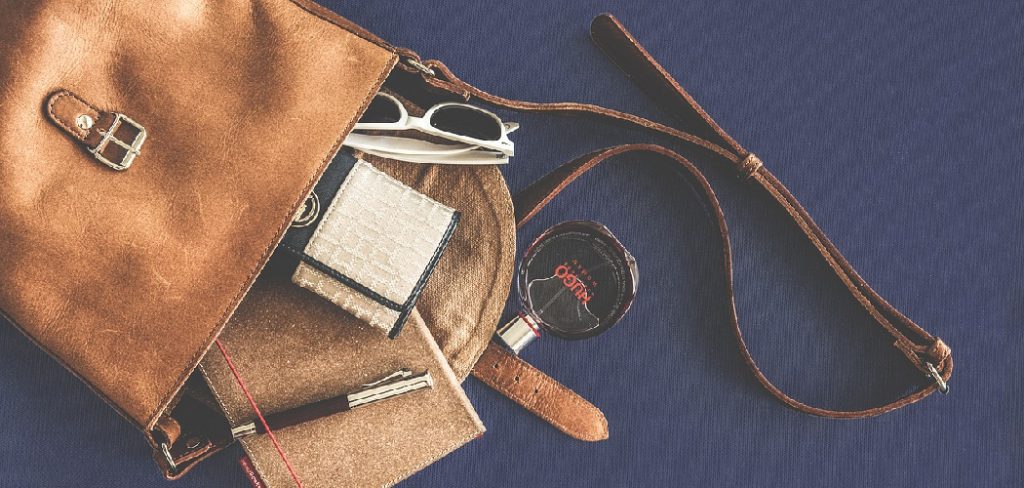 So, it can be frustrating when it starts to look a little worn out. But don't worry! There are ways to make your purse look brand new again without spending a lot of money. In this blog post, we'll discuss some of the best methods for how to make a leather purse look brand new again. Keep reading for more information.
10 Effective Ways to Make a Leather Purse Look Brand New Again
1. Use Cornstarch or Baking Soda:
Whether you need to clean up your purse a bit or want it to look as new as possible, then cornstarch or baking soda can work wonders on the old leather. All you need to do is mix some cornstarch and water and apply the paste to the purse.
Leave it overnight and then wipe it off with a damp cloth in the morning. If you use baking soda instead of cornstarch, just add some water to it and leave it overnight before wiping off.
2. Use Shaving Cream:
You'll be surprised to know how effective shaving cream can be at bringing back the look of your old leather purse. Take some shaving cream on your fingers, rub it well over the surface of the bag, and leave it overnight, so you don't need to scrub too hard in the morning. Then, the next day, wipe off the shaving cream with a damp cloth.
3. Use Nail Polish Remover:
If you find some stains on your purse that is too stubborn to be removed by any of the above methods, then try using nail polish remover instead. It effectively removes ink, marker pen, and even paints stains from leather bags. Just make sure you test an inconspicuous area first to check if it will remove the color of your purse.
4. Use Leather Conditioner:
There is nothing better than using a leather conditioner to make your bag look new again. Leather conditioners are readily available in the market, and all you need to do is apply some to your purse and wipe it with a damp cloth after ten minutes.
5. Apply Cream of Tartar and Lemon Juice:
Take equal amounts of cream of tartar powder and lemon juice, mix them well, apply the paste to your purse, and wipe it off with a clean cloth after 15 minutes. Once again, you can test if the shade has lightened before wiping it all off.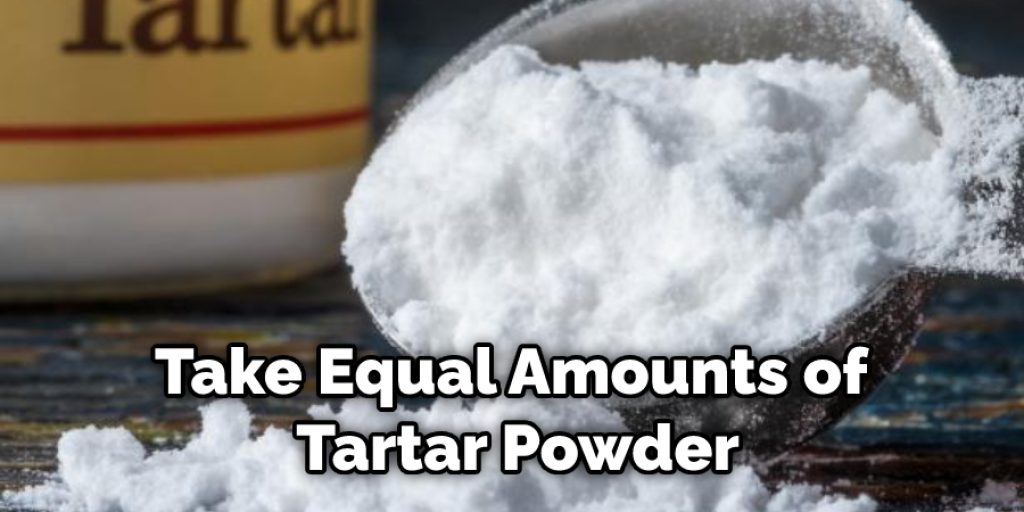 6. Use Olive Oil:
If you have some olive oil available at home, then you can use a little bit of it to revive your old purse. First, apply some oil to the surface and leave it overnight before wiping it off in the morning with a clean cloth.
7. Apply Vinegar:
Take equal amounts of white Vinegar and water in a bowl, mix them well, add a few drops of lemon to it, and then apply the mixture to your purse. For best results, let the leather soak in the mixture overnight before wiping it off.
8. Apply Petroleum Jelly:
Petroleum jelly is not just great for your skin; it can also make your old leather purse look brand new again. The trick here would be to take petroleum jelly on your fingers and rub it all over the surface of the bag. After doing that, wipe it off with a clean cloth and then apply a leather conditioner on top of it to lock in the moisture.
9. Use Baby Powder:
If you have baby powder at home, then you can use this for your old leather bag. Mix some baby powder with water and apply the paste to your purse. Please wait for 15 minutes before wiping it off with a clean cloth. Once again, you can test whether the color has lightened enough before removing the paste completely.
10. Use Toothpaste:
For all you know, the reason why your purse is looking so dull and discolored might just be due to some dried toothpaste stains. So, if that's the case, then you can use toothpaste to clean up your handbag. First, take some toothpaste with water on a cloth and apply it in a circular motion on the leather purse. Then, let the paste dry and wipe it off with a damp cloth.
Some Tips to Maintain Your Leather Purse
Here we have given some tips and suggestions on how to make a leather purse look brand new again.
1. Clean it periodically with saddle soap, a leather cleaner.
2. Apply leather conditioner to it.
3. Use non-acidic soap if you need to clean it on the inside.
4. Do not use harsh chemicals like gasoline, cleaning solvents, acetone (nail polish remover), etc., as these will damage your purse's material.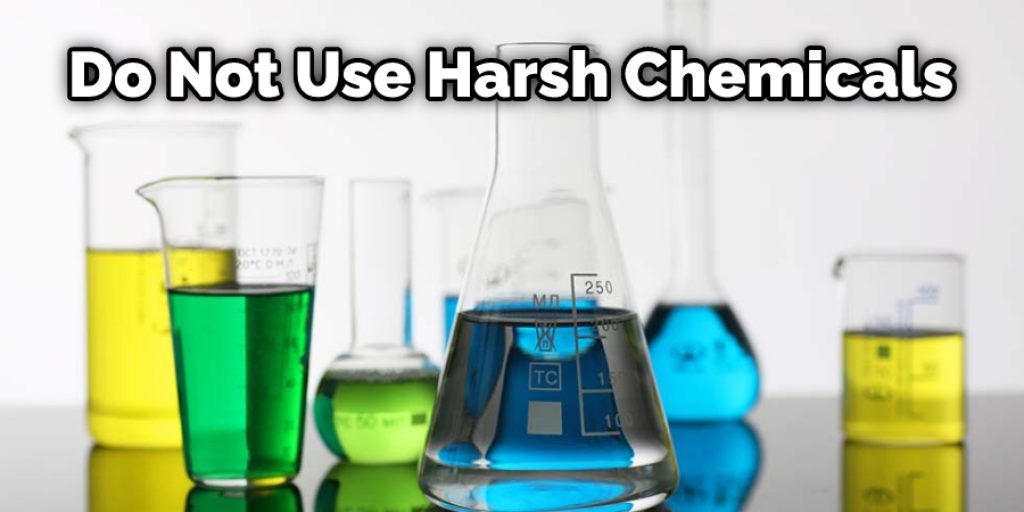 5. Store it properly so that it doesn't get damaged.
6. To clean it, wipe it off with a clean cloth dipped in lukewarm water. If this does not remove the dirt, make a small baking soda or cornstarch with just enough water to form a thick slurry. Apply it to the dirty area and gently brush it off with an old toothbrush. Dry the area with a soft cloth and let it air dry before using the purse again.
7. Do not place leather bags near radiators or heating units as these can cause excessive drying, which will lead to cracks in the material.
8. Periodically check your bag for weak spots, which usually occur at stress points.
How to Restore a Leather Purse in 4 Easy Steps
1. Clean the Leather:
Take a sponge and dampen it with very warm water. Do not use cold or hot water, as this will cause the leather to shrink or expand unevenly. Next, gently wipe off any loose dirt or grime from your purse with the sponge. After you've removed as much of the dirt as possible, take a small amount of dishwashing liquid and mix it with warm water.
Dip your sponge into the soapy mixture and gently wash away any dirt that is still on the purse. Finally, take a clean damp sponge and wipe off the soap residue. After you've done this, let your purse air-dry for about 15 minutes before moving on to step
2. Repair the Leather:
Take a repaired pencil and fill in any scratches, nicks, or marks on your purse. Don't worry if the repair pencil is a different color than the leather; it will blend in perfectly once you paint over it. Next, take some fine sandpaper and lightly scuff over the surface of the repair pencil mark so that it blends into your purse's leather.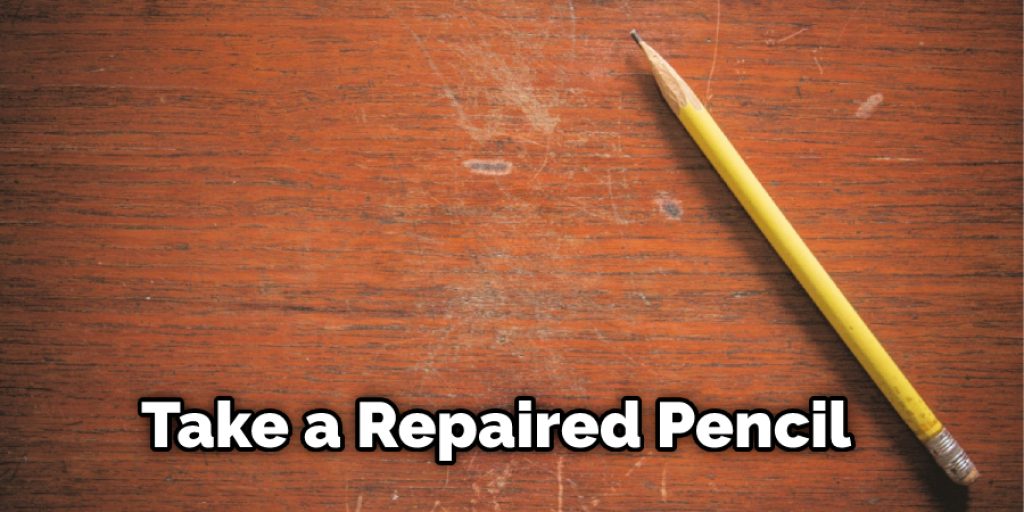 3. Touch Up With the Shoe Polish:
Take a cloth and wipe away any excess shoe polish from the purse. Next, dab some leather conditioner onto the cloth, then buff your purse with it. After that, take a piece of paper towel or thin rag and dab over the entire surface of your purse. If you have leather cleaner available, use that instead to clean off the shoe polish.
4. Protect the Leather From Water:
Take a thin layer of leather protectant and apply it to your purse. Let the protector dry for an hour before putting your purse into storage. Then, for best results, reapply another thin coat of protector once every few weeks.
Not only will these simple steps make your purse look brand new again, but they will also help prevent the leather from cracking and tearing.
How to Take Care of Vegetable Tanned Leather Bag
After you get a new leather bag, especially if it's designed to look like an expensive brand, your first want should be to protect the purse's exterior from scuffs and scratches. This is true for handbags not only designed with intended or good use in mind, such as backpacks, messenger bags, wallets on chains, etc. But also those you use as an accessory such as purses designed to complement a wardrobe.
You need to protect the exterior surface of leather bags from scuffs and scratches because once it's damaged, it will be tough to repair. If done properly, you can re-dye the area with matching leather dye, but there will be an obvious difference between the rest of the leather.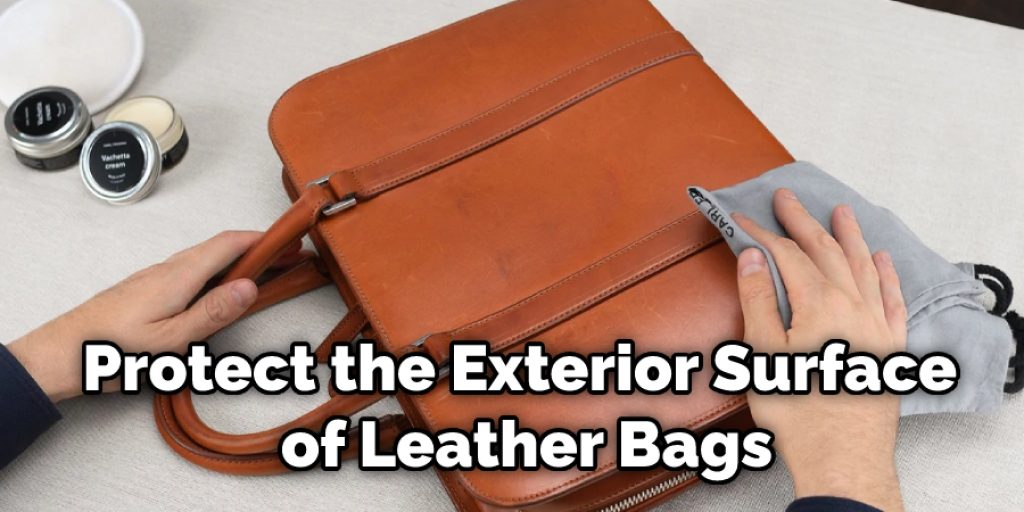 At worst, if it's not addressed quickly or properly, then you'll probably need to buy a new bag. If you want to know more about how to make a leather purse look brand new again consider reading this full blog post.
You Can Check It Out to: Get Water Stains Out of Leather Purse
Conclusion
The best way to make your leather purse look new is by using a high-quality, natural, or synthetic moisturizer. This will help the leather stay supple and resist cracking from dryness. However, if you notice deep cracks in the surface of your purse that can't be repaired with a good conditioning treatment, then maybe it's time for an upgrade!
Now that you know how to make a leather purse look brand new again, all it takes is some time and effort. Just make sure the materials are safe for your item before using them. Stop in today to see what we have available! We hope these tips have helped! Feel free to contact us if you want more help with cleaning or taking care of your other leather goods.