How to Make Cosmo and Wanda Crown
It can be really hard to select the right costume for the upcoming Halloween party – especially if you are looking for something enhanced for the couples. There are only a few things on which both of you can agree. But Cosmo and Wanda Crown costume can make both of you agree on the same.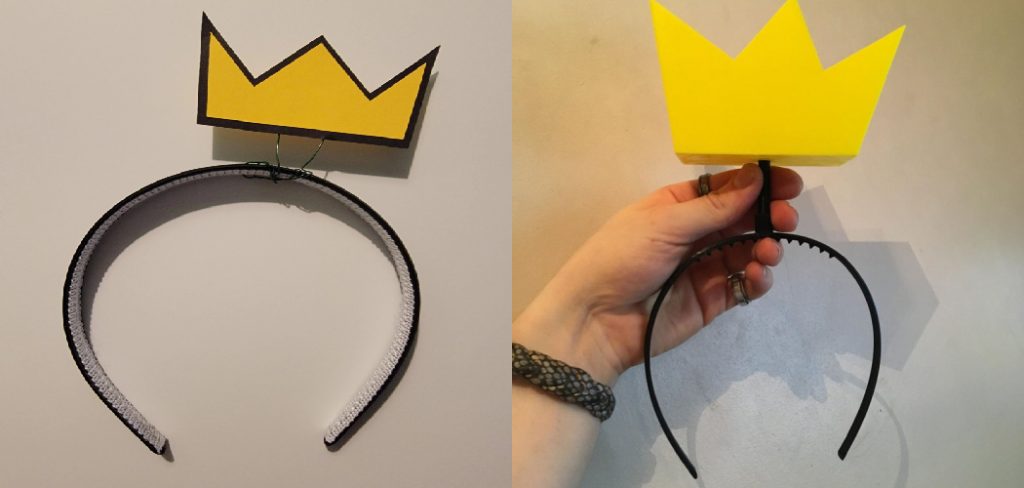 These cute characters are from The Fairly OddParents (once a popular show of Nickelodeon). So, using the Cosmo and Wanda costume will be definitely ideal and practically no-brainer. Now, let's see how to make Cosmo and Wanda Crown in the easiest ways.
There are numerous costumes out there. And yes, you are obviously free to buy them. But the problem is most of those costumes are available at a higher price tag. Besides, they are not even attractive enough to please your loved ones. But when you are about to make a costume by your own effort, things will be completely under your control.
In this case, the Cosmo and Wanda costume will be the easiest and most attractive DIY costume that you can make. So, without any delay, let's see how to make Cosmo and Wanda Crown at your home.
Summary: In this step-by-step guide, you will learn how to make a Cosmo and Wanda crown. This is a fun project that can be completed in just a few minutes. First, gather your materials. You will need a small amount of Styrofoam, a craft knife, wire cutters, and some hot glue. Next, start by cutting the Styrofoam into a simple shape. The shape of the crown should be similar to the one shown in the photo. Be sure to leave enough room at the top and bottom of the Styrofoam piece so that you can fit the wire cutters inside.
Things You Will Need
Before we dive into the steps, we are gonna need some tools. Don't worry; they aren't expensive. You can find most of them. Even if you need to buy them, the entire cost will stand to 10 dollars only. Okay, these are the necessary items you will need:
Stirrer of Wooden paint
Tacky glue
Yellow foam sheet
Black headband
Black pipe cleaner
Green hairspray
Wings
Scissors
And Tapes
How to Make Cosmo and Wanda Crown
If you have got all of them, let's dive into the process below:
Step 1
To make a star crown, you will need to draw a star and a three-pointed crown on a yellow foam sheet. Each of them should be 3 to 5 inches wide.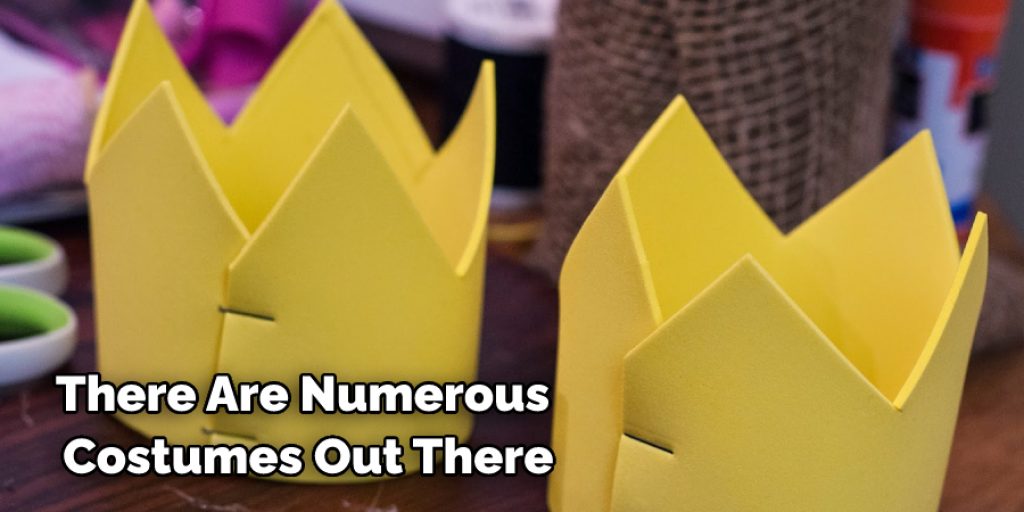 Step 2
Once you complete your drawings, measure them and inspect them properly. If everything is okay, cut them out by using your scissor.
Step 3
In order to create a realistic texture, it is best to use black acrylic paint and a wooden stirrer. However, any type of wooden color will work fine.
Step 4
Next, take your tacky glue and use them on the foam to stick it with the wooden stirrer. If you notice that the glue is failing to hold the star, you can use some tapes instead. Make sure to use the clear tapes so that they won't hamper the realistic look.
Step 5
In order to make a crown, first glue a piece of black pipe cleaner to the crown. Then, take the other end of the pipe cleaner and glue it to a black, stretchy headband. This will allow you to wear the crown easily.
Like the previous step, if you notice the failure of glue, you can go with the clear tape. Don't forget to bend the pipe a little bit. This will allow it to hover above the top of your head.
Step 6
To make your Cosmo and Wanda crown, first put the headband on your forehead. You may need to use a pin to secure the pipe cleaner and prevent it from moving too much. Then use tape to solve any annoying issues with the crown moving too much. That's it! Your Cosmo and Wanda crown is ready to use now.
Step 7
It's time to put on the costumes! For Wanda, you can wear a yellow T-shirt with black pants. For Cosmo, you'll need black pants with a white button-down shirt.
Cosmo also wears a black tie, so don't forget that. If you want to add a more realistic look, you can spray your hair with some green or pink hairspray paint. These are easily available in your nearest shops, or you can buy them online.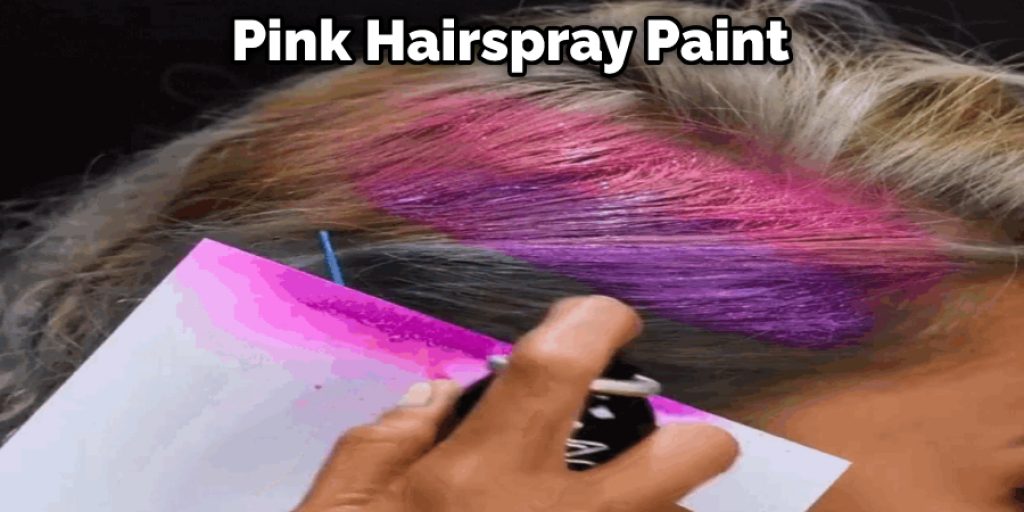 Final Thoughts
So, what do you think? Were the steps easy or hard? If you find this guide useful, please share it with your friends. Let me know if you have stuck on any steps through the comment section below.
Another Paper made Article you may read also – How to Make a Top Hat Out Of Paper