How to Paint Over Venetian Plaster
Venetian plaster is a ubiquitous wall painting that is found in various houses. It has been going around for a long time and has been a favorite of many decorative householders. Usually, Venetian plaster will give you an elegant interior with a smooth finish of lime putty and marble dust. But if anyone does not like Venetian plaster and wants to make their house more modern with simple paint, then it is better to cover them up. We will tell you how to paint over Venetian plastic to make them seem like they were never there.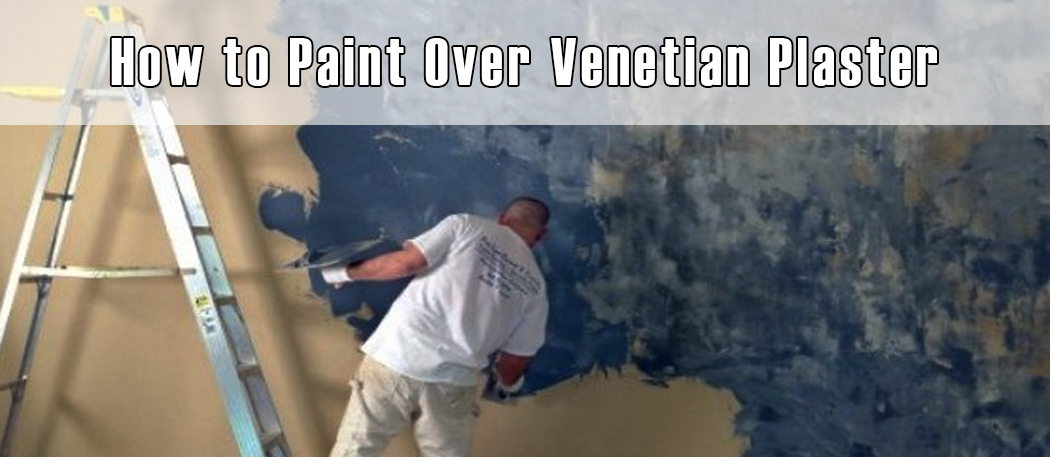 Before we move onto the learning part of how to paint over Venetian plaster, we will like to tell you that it can be quite difficult for anyone who has no experience with painting walls. There could be some health issues too. So, before you decide and start your project, you need to do your research and take care of those things.
Summary: If you want to paint over Venetian plaster, there are a few things to keep in mind. First, be sure to prep your surface with a primer or sealant. This will help the paint stick and last longer. Second, use thin, even coats of paint to avoid wetting down the plaster and creating bubbles. Finally, take your time – a well-executed painting can take hours or even days to complete.
Learn: How to Paint Over Venetian Plaster
The first thing you need to do is see what type of paint is on your wall and whether it is waxed or not. If your wall is waxed, we will teach you the way to deal with it. If your wall is not waxed, you can simply skip it.
Materials You Need
Mineral spirit
80-grit and 120- grit sandpaper
Alkyd or quartz primer
Latex paint
Brush
Long-handled roller
Painter's tape
Steps to Follow
Step 1: Remove the Wax From the Wall
The first thing you need to do is remove the wax from the wall. To do that, you have to use mineral spirit by using a lint-free cloth. Rub it onto the wall properly and set it for dry. You need to repeat the step until the wax is completed gone.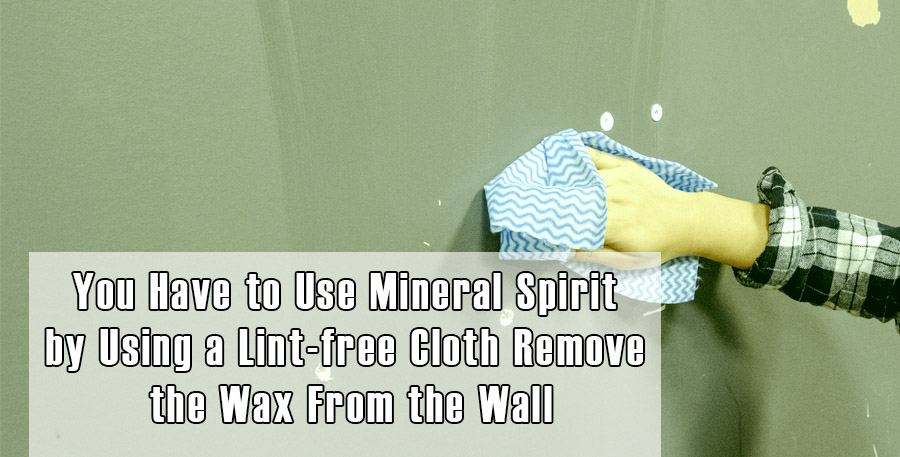 If the mineral spirit does not work, use 80-grit sandpaper to rough up the surface of the wall. After wiping the dust, use 120-grit sandpaper to smooth out the wall.
Step 2: Cover Them Up Adequately
Now that the wax is gone, you need to use painter's tape to cover up any spots and an electrical outlet that you do not want to paint on. Cover them up adequately without leaving any place open.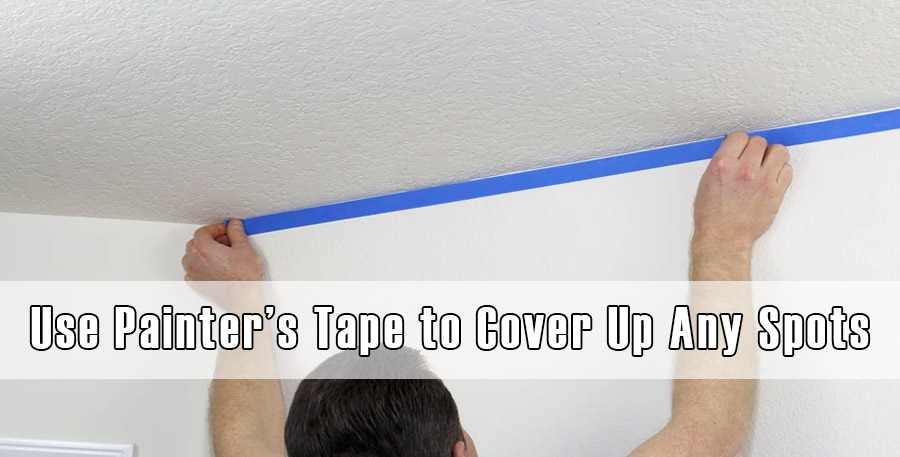 Step 3: Use Primer on the Wall
The most important part of painting over Venetian plaster is to use primer on the wall first. Apply the primer around the taped area with a thin brush. Then use a long-handled brush to cover the rest of the wall. Make sure the whole wall is properly covered with primer.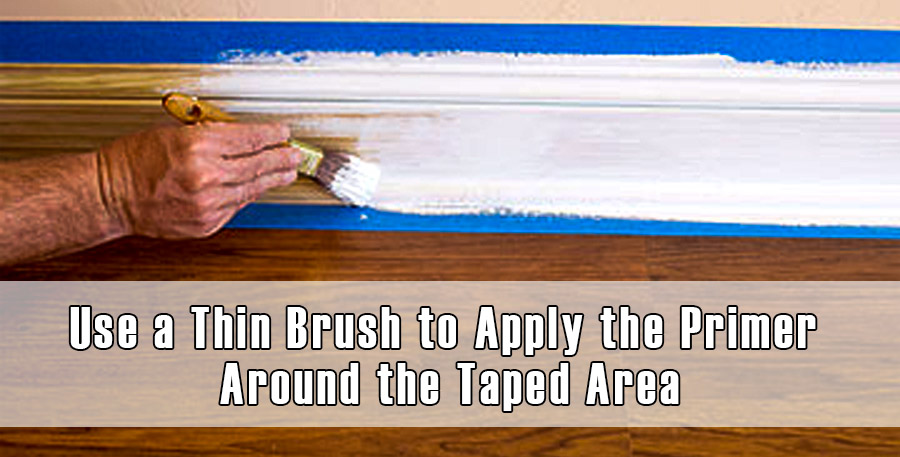 Step 4: Take the Latex Paint and Start Painting
After the primer is dry, you can start painting the wall with latex paint. Use a thin brush around the taped area, and be careful not to touch the tape with your hands because latex paint doesn't come off easily. Let the paint dry for several hours or overnight, and then peel off the tape to expose a clean-looking wall.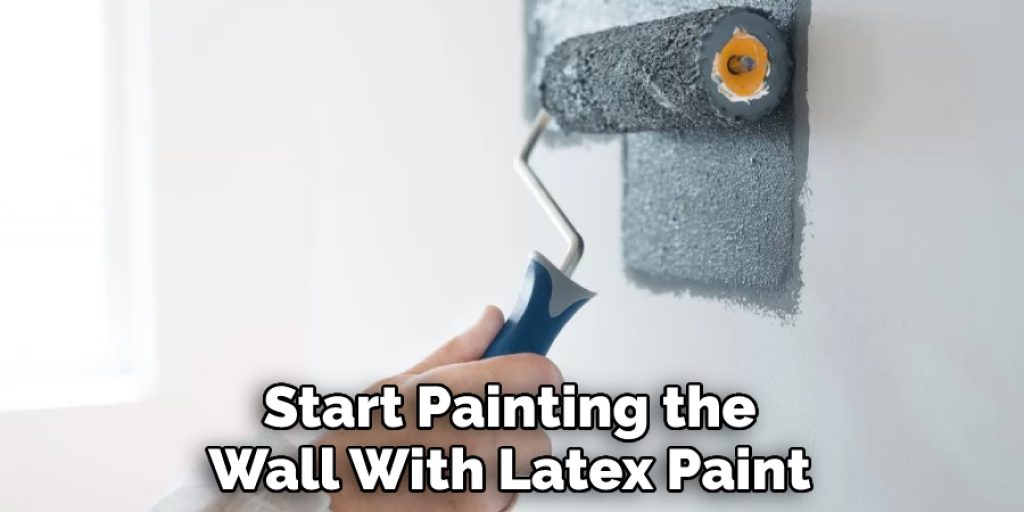 Step 5: Use the First-Coat Primer
After letting the latex paint cure for a day, take a can of first coat primer and start applying it over the area. This will create a smooth surface for painting and provide additional protection to the wall. After allowing the primer to dry for a few hours, begin painting the wall with your desired color.
Step 6: Cover the Walls with Latex Paint
To paint a wall, you will need a roller and some paint. First, dip the roller in the paint. Then, roll it up and down the wall in one direction. Apply two coats of paint, waiting for each coat to dry before applying the next.
Step 7: Use a Texture Roller for Painted Venetian Plaster Walls
After letting the last coat of paint dry, take a texture roller and cover it in light tan or brown washable wall texture. Start rolling the texture over the wall in one direction. Do not spray too much water, or else it will soak into the paint. When you are satisfied with the result, let it dry for 24 hours to ensure that it's completely dry.
Step 8: Applying High-gloss Finish With a Small Brush
After letting the texture dry, you can apply a high gloss finish with a small brush around the edge of each panel. This will give it more shine and make the walls look glossy. You can then take a roller and roll on an appropriate high gloss color.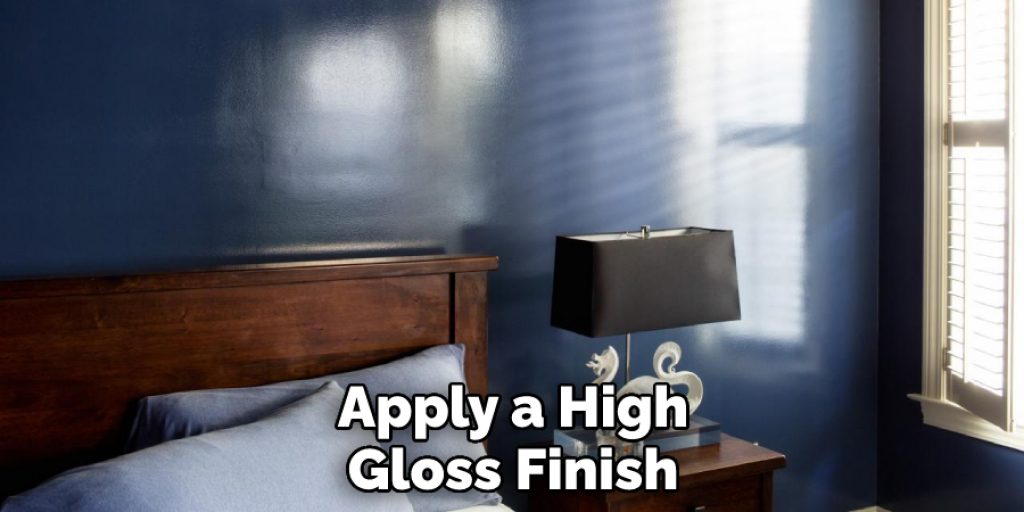 Some Clean-up and Maintenance Tips:
1. Clean up all the project materials, tools, and debris, so they don't pose any hazards around the house.
2. If you wear glasses, take them off; it's hard to tell where the dust is coming from, and putting them into contact with fumes can cause damage or cracking over time.
3. Open any windows near the project site to allow for ventilation (especially if you're sensitive to chemicals).
4. If you have a fan, it might help set up a temporary one near the project site.
5. If there are any exposed electrical outlets or exposed light fixtures, cover them with painter's tape to avoid scratching them with any equipment.
6. Cover anything you don't want to be painted with painter's tape and newspaper. Also, cover the floor with newspaper or old sheets to avoid splashing paint on them.
7. If you are painting the walls, paint them in sections no bigger than four feet high and ten feet long (or less). This helps minimize any lap marks when the first coat dries.
Can You Paint Over Venetian Plaster Without It Peeling?
Venetian plaster is a textured finish that resembles Italy's Venetian villas' smooth and irregular plaster designs. The look has become increasingly popular in modern times, and people often ask whether it's possible to paint over Venetian plaster. The truth is, you can paint over Venetian plaster if you take the time to prepare it for the change.
Venetian plaster combines sand, pigment, and a binder, typically an oil to produce a paint-like paste. The mixture is brushed onto non-sealed drywall or other surfaces as a coating, which dries into a thin but durable finish that's smooth. This kind of plaster isn't designed to be painted. Most untrained people find that their paint doesn't stick; it's like trying to put wallpaper on top of the drywall.
Frequently Asked Questions
Will Paint Stick to Venetian Plaster
Paint is not designed to stick to Venetian plaster. If you are looking for a product that will help your paint adhere to the wall, try applying a primer first and then using paint with high-adhesion properties.
What Happens When You Paint Over Venetian Plaster
When you paint over Venetian plaster, the plaster has to be removed first. This is done by using a paint scraper or wire brush.
Once the old plaster is removed, you have to prime the surface before painting. This can be done with a primer like acrylic latex, oil-based polyurethane, or epoxy resin.
After priming the surface, you can then paint over it with either an oil-based enamel or water-based latex paint.
Can You Paint Over Venetian Plaster With Latex Paint?
This is a question that I am not sure if can be answered with a yes or no. There are many different types of plaster, so it may depend on the type of plaster you have in your home.
However, there are two methods that can be used to paint over Venetian plaster:
1. You can use an oil-based primer and then use latex paint as the main color for your wall. This will work well for people who want to add texture to their walls but do not want to go through the process of sanding down the old finish and then repainting.
2. You can use latex paint over a coat of polyurethane varnish, which is typically what is recommended when painting over Venetian plaster.
How Do You Recolor Venetian Plaster?
First, you will need to decide what color you want your Venetian plaster to be. You can do this by using paint or other colors that would suit the room.
Next, it is time to get a bucket of water and pour it into the sink with a bit of soap in it.
Once you have done this, use a brush or scrubber to mix the plaster and soap together until they are fully mixed. This should take around 5 minutes.
Lastly, add some more water into the mixture so that it can spread evenly over the walls before drying them off.
What happens when you paint over Venetian plaster?
When you paint over Venetian plaster, the plaster will start to peel and fall off. This is because the paint will not adhere to the surface of the plaster and will instead bead up and run.
If you are painting over Venetian plaster in a room that is used regularly, it is important to take precautions so that the paint does not get on any furniture or other surfaces. You can use a primer before painting to help ensure that the paint sticks to the surface.
Can you cover Venetian plaster?
Venetian plaster is a type of wall covering that is made from plaster and lime. It is a popular choice for walls in areas that are subject to high humidity, such as bathrooms and kitchens.
The benefits of Venetian plaster include:
It is easy to apply and requires no special tools or skills.
It is durable and can last for many years without needing to be replaced.
It is resistant to moisture, so it can be used in areas that are prone to flooding or water damage.
Do you have to paint Venetian plaster?
No, Venetian plaster can be left unpainted. However, if you would like to add a bit of color to your walls, there are a few ways to do it.
One way is to use a specifically designed paint for Venetian plaster. Another option is to use light-colored paint that will reflect off the plaster and give it a subtle hue.
If you would like to change the look of your walls completely, you can hire a professional painter to do the job.
Is Venetian plaster still in style?
Yes, Venetian plaster is still in style and can be used to create a variety of surfaces. It is a type of plaster that was originally made in Venice, Italy. It is a very durable material that can be painted or stained to create a variety of finishes.
Some common uses for Venetian plaster include:
• Walls and ceilings: Venetian plaster can be used to create walls and ceilings in any room. It is a very versatile material and can be painted or stained to match any décor.
• Floors: Venetian plaster can also be used as the finish on floors. It is easy to clean and has a long lifespan.
• Furniture: Venetian plaster can also be used to make furniture look more expensive and luxurious.
Can you change the color of Venetian plaster walls?
Yes, Venetian plaster walls can be changed to any color that you desire. You will need to hire a professional contractor to do this work, as it is a very difficult and time-consuming process.
Final Thought
It's important to know that you cannot paint over plaster without a primer. The best way to get the smoothest finish is by priming the walls before painting them. Depending on what type of surface you want your final coat to be applied over, you can use either an oil-based or water-based primer. If you're unsure which type will work better for your needs, try test patches in inconspicuous places and see how they turn out after drying!
We hope this blog post on how to paint over venetian plaster has been helpful. Remember that it's always wise to follow instructions carefully when applying any sealant or coating; some surfaces require more time than others for proper adhesion. Whether water-based or oil-based spray paints, make sure everything is in place before applying a final coat.