How to Put on Mime Makeup
Mime makeup is a unique type of makeup that can be used to create a variety of looks. It can be used to create a basic look, or it can be used to create a more complex look. This look can be achieved with a few key products and following a few simple steps.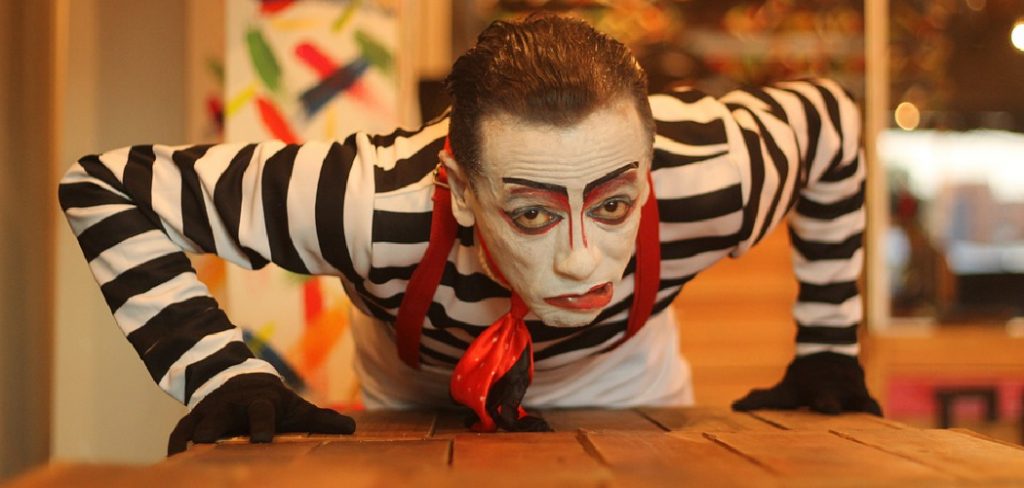 This blog post will show you how to put on mime makeup. We will also discuss the different types of mime makeup and the benefits of using mime makeup. So stay tuned for our step-by-step instructions for putting mime makeup on!
Required Tools & Materials
Loose Setting Powder
Loose Translucent Face Powder
Eye Shadows in White, Black, and Gray/Silver
Mascaras in Black and White
Cosmetic Wedges (or Sponges) for Blending
Q-Tips/Cotton Swabs
Step by Step Guide: How to Put on Mime Makeup
Step 1: Wear the Proper Foundation
It is important to wear the proper foundation when putting on white mime makeup. It helps if you have pale skin because it will be easier for your face to blend in with the painted color of the white mime makeup. However, if you do not have naturally pale skin, there are tricks you can use to achieve a ghostly pallor.
A light foundation color with a hint of green or yellow can make you look eerily pale. Sweep a little bit of the foundation on your cheeks and across your face to do this. Then, take some translucent powder and brush it all over your face to set the foundation in place. This will help give your skin the appearance of being white.
Step 2: Paint Your Face White
Once you have the right foundation on your face, it's time to paint it white. There are several different brands of white mime makeup available today. The most popular are Ben Nye and Kryolan. These are professional brands that dozens of mimes have used for decades. You can find them at local costume shops or online through various mime supply websites.
After applying the white face paint, you may wish to blend it a little bit, so there aren't any harsh lines on your face. Put a little bit of foundation on a makeup sponge and carefully rub the edges until they are no longer noticeable.
Step 3: Line Your Eyes Black
One of the most distinguishing features of mime makeup is the heavy black line around your eyes. Most professional mimes use an eye pencil for this step, not liquid eyeliner or a pen. A pencil will give you better control, making it easier to achieve the desired look.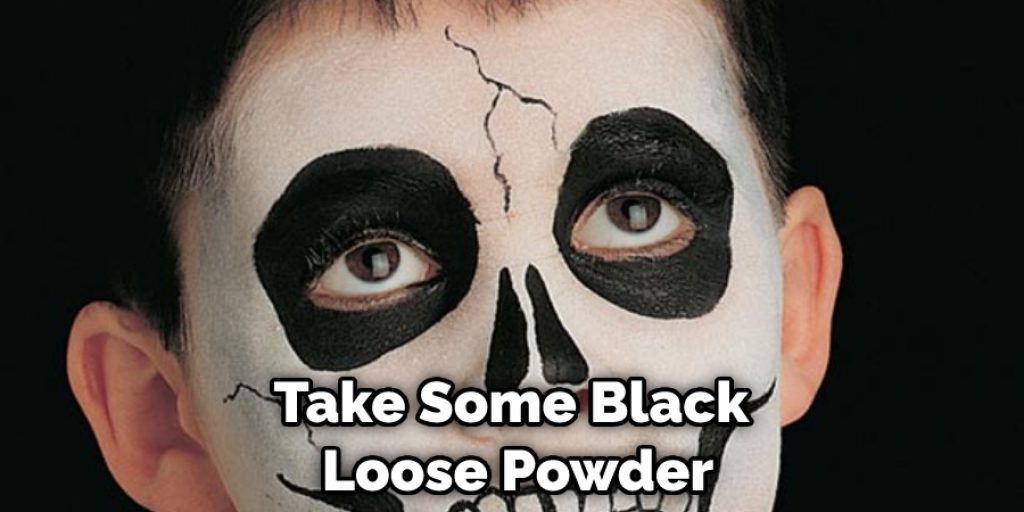 After lining your eyes, take some black loose powder and apply it around your eyes with a large brush. This will help make the black around your eyes stand out even more.
Step 4: Put on Lips
The mime's lips are painted red in order to contrast with the rest of their white face, making them appear more visible when they move. So, apply some bright red lipstick and smudge it using a makeup sponge so that there aren't any harsh lines. This helps give the lips a look of softness which is mimicked by the soft movement of their mouth.
Step 5: Remove or Cover Your Hair
While wearing white mime makeup may not be necessary for everyone, it would be virtually impossible to wear if you have long hair, especially brown or black hair like mine. It will help if you wear a wig, have short hair, or simply pull it back into a bun. Otherwise, you may need to use an alternative covering your actual hair.
One option is to wrap a piece of opaque white fabric around your head to cover the top half of your face so that only your mouth and chin are showing when performing mime pieces.
Another option is to cut out some cardboard from a cereal box and paint it white so that it matches your face when performing mime pieces with a partner who also has painted their face white.
You can then glue Velcro onto both pieces of cardboard to easily attach them around the back of your head without needing any additional tools. This gives the appearance that your head is painted white while allowing you to wear your actual hair the way you normally would.
Step 6: Put on a White Outfit or Mime Costume
Once you have applied all of the makeup and covered up your natural hair, you can put on whatever outfit best fits your mime character. For example, most mimes perform in baggy. In this case, it is usually best to simply cover your hair with a white scarf or use a wig that matches your makeup color.
For those performers who choose to wear their natural hair when putting on the white mime face paint, be sure to remove all jewelry and accessories from your person because it can interfere with the look of the mime makeup.
Also, keep them far away from the white face paint as well. Jewelry and other metallic accessories can tarnish if they contact wet makeup products, so they should be kept at a safe distance just for safety's sake.
Step 7: Get Used to the White Mime Makeup
Once you are finished putting on your mime face paint, get used to it! Find a full-length mirror and glance at yourself from different angles. If you are performing for an audience, don't forget that they will do so. You will need to have practiced enough beforehand so you won't have any stage fright.
Step 8: Have Fun With Mime Makeup!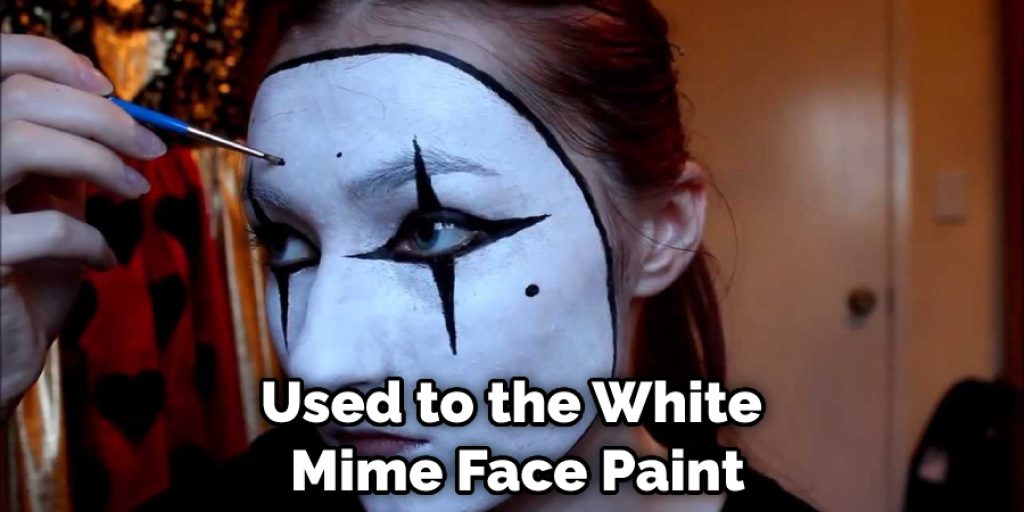 Once used to the white mime face paint, have fun with it! Some people choose to create different characters using this simple makeup technique. Try out a generic clown or storybook character if you are new to performing in costume.
Or, if you'd prefer to be a little more original, create your own character with white mime makeup! You can become anything from the world's most famous clown to characters of your creation. Finally, try performing in front of a mirror to get used to how it feels before putting on the face paint for an audience.
Mime Makeup Tips
1. If you have a skin condition on your face, it might be best to avoid wearing white mime makeup. Mime makeup is often made with some ingredients that irritate the skin.
2. If you are not applying white mime makeup, it can be very helpful to apply some moisturizer on your face before starting. This will help clean off any oil or dirt that the makeup would otherwise not adhere to.
3. When preparing to paint eyes on your face, it is helpful to use a mirror for this step. When painting on the eyes, leave at least an inch between the end of the eyebrow and the hairline, unless you are doing white mime makeup.
4. Allowing time to dry after finishing your mime makeup will reduce smudging when you are done.
5. To remove, use a cotton ball and makeup remover to wipe it off.
6. You can add your flair when wearing mime makeup if you want to wear glasses or colored contacts when you wear it.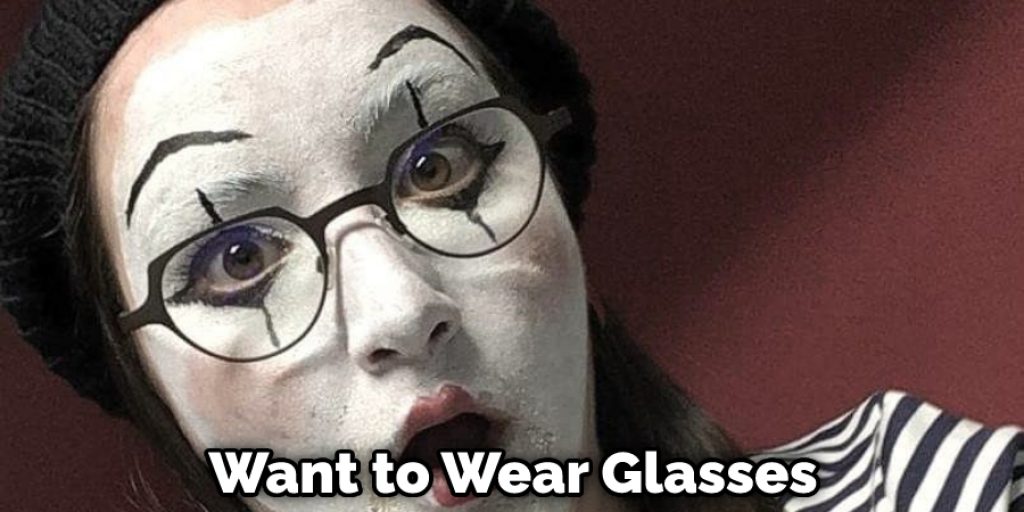 Conclusion
Mime makeup is a unique and fun way to change up your look. It can also be used for theatrical performances or parties. If you're interested in giving it a try, we have some tips on how to put on mime makeup.
Keep in mind that everyone's face is different, so you may have to experiment to find the techniques that work best for you. But with a little practice, you should be able to achieve the mime look without any problems. Have fun with it!
You Can Check It Out to: Cover Wrinkles With Airbrush Makeup