Are you looking to change up your home decor, but don't know where to start? Replacing an outdated fireplace is a great way to spruce things up in any room and really make a statement. Not only does a new fireplace bring style and ambiance to your living space, but it can also help add value and warmth on cool winter nights.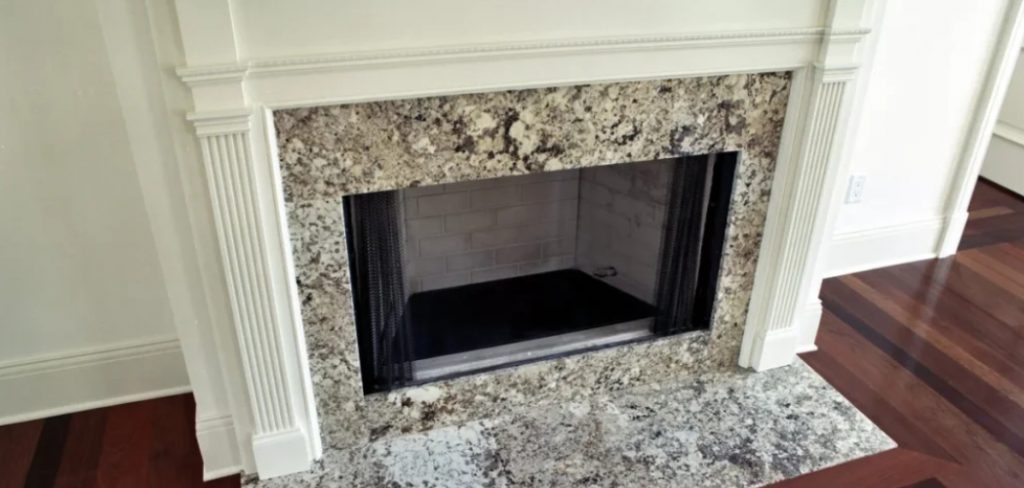 While replacing your old fireplace may seem like an overwhelming task, we're here to show you that it doesn't have to be! In this blog post on how to replace fireplace, we'll discuss step-by-step how homeowners can safely replace their existing fireplaces with confidence.
Necessary Materials
Given below is a list of materials that you'll need to have before starting your fireplace replacement.
Measuring tape
Drill with various drill bit sizes
Level and hammer
New hearth surround, mantel, or both (depending on the desired end result)
Fireplace tiles or brick (if applicable)
Cement board
Fireplace grates or glass doors (if desired)
Sand and mortar
Step-by-step Guidelines on How to Replace Fireplace
Step 1: Preparation
Before beginning any project, it's important to be mindful of the safety precautions that need to be taken. Make sure the fire is out before starting your process and that there are no live electrical wires connected to the fireplace. Keep in mind that you may need to remove and cap off any existing gas lines before proceeding with your replacement job.
Step 2: Measurements
Using a measuring tape, measure the full width, height, and depth of your existing fireplace opening. This is important when you purchase the new surround or mantel so make sure to get accurate measurements. But also be sure to double check any measurements for accuracy before making a purchase. It's also important to account for any additional items such as a fireplace grate or glass doors that will be added later.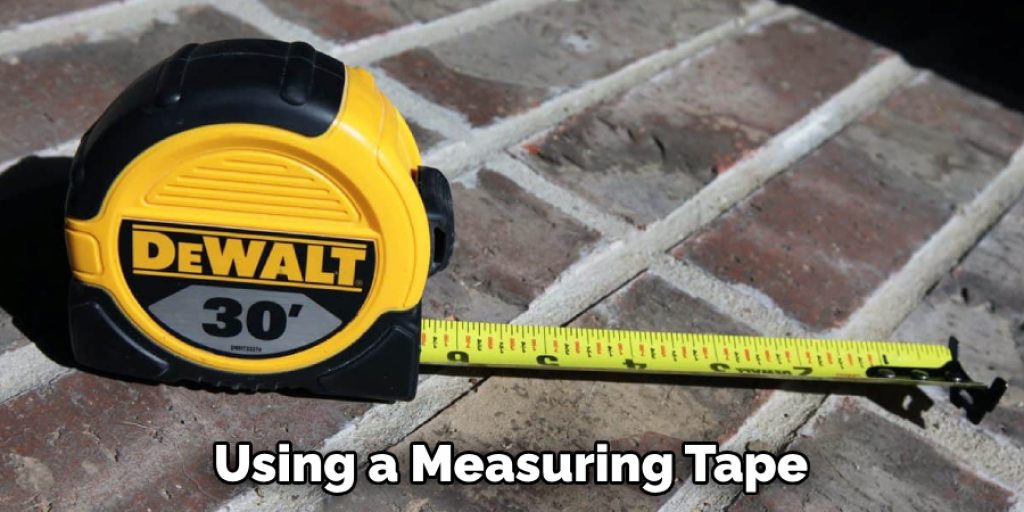 Step 3: Removal
Start by removing the existing fireplace surround or mantel. You'll likely need a drill to remove any screws that may be holding it in place, and you may also need a pry bar if there's adhesive present. This part of the job can be tricky and requires some patience so it's important to go slow here. You may also need to remove any existing brick or tile from the firebox, depending on the end result you're aiming for.
Step 4: Clean Up
Make sure to clean up the area and remove any debris that may have been left behind after removing the old surroundings. It's important to remove any dust and dirt before beginning the installation of your new fireplace. But be careful not to damage any existing wiring or plumbing that may have been hidden behind the existing fireplace. If anything looks suspicious, it's best to call in a professional.
Step 5: Leveling
Using a level and a hammer, ensure that you have an even surface before continuing your project. It's important to make sure your surface is level before beginning the installation of your new fireplace. This will prevent any issues when it comes time to mount the surround or mantel. It's also a good idea to use the level to ensure any existing wires or pipes are secure before continuing.
Step 6: Cement Board Installation
If you are replacing brick or stone around your fireplace, you will need to install a cement board before proceeding so that it has something to attach to. But be sure to double check your measurements for accuracy before making any cuts. It's also important to make sure that the cement board is securely attached to the walls so that it does not move when you begin installing the brick or tile.
Step 7: Tiling
Once the cement board is in place, you can begin installing the new tile or brick around your fireplace and begin forming your desired design. Make sure each layer is level before adding more tiles or bricks on top of it. This will ensure that your design is even and will look professional when complete.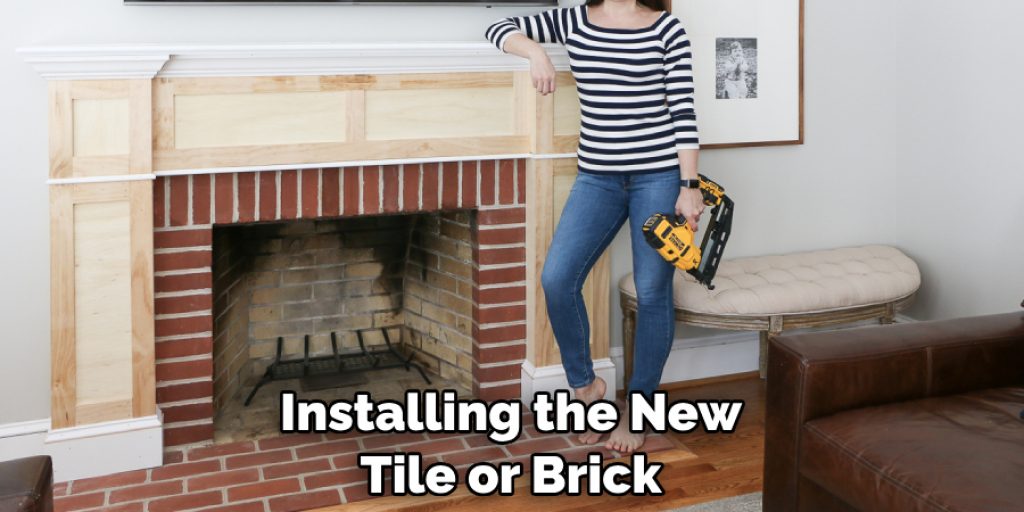 It's important to double check your measurements for accuracy before cutting any tiles or bricks, as this can have an impact on the overall look of your finished design.
Step 8: Mortar and Grout
Once all the tiles or bricks are in place, it's time to begin adding your mortar and grout. Make sure that you follow the manufacturer's instructions when doing so in order to ensure proper installation. Otherwise, you may run into problems later on and where you don't want them. You may also want to consider adding a sealant to your fireplace once the mortar and grout have been applied for extra protection.
Step 9: Hearth Surround
After installing the tile or brick, you can now begin installing the hearth surround. Make sure to measure and level each part before making any cuts or drilling holes. Otherwise, you may run into issues when it comes time to attach the surround. It's important to make sure that all parts are securely attached before moving on to the next step.
Step 10: Mantel Installation
Once the hearth surround is in place, it's time to install your new mantel! Measure twice before cutting any wood and make sure everything fits together snugly. But be sure to double check your measurements for accuracy before making any cuts, as this can have an impact on the overall look of your finished design.
Step 11: Finishing Touches
Finally, add any finishing touches you may have such as fire grates, glass doors, and decorations to complete the look. Always use caution when working around a fireplace, as it can be hazardous if you don't take the necessary safety precautions. But with a little bit of patience and some hard work, your new fireplace will be complete and ready to enjoy for many years!
We hope this guide on how to replace fireplace has been helpful! With these steps in mind, you can now confidently proceed with your own fireplace replacement job. From installation to finishing touches, you'll have your new look in no time. Good luck and happy replacing!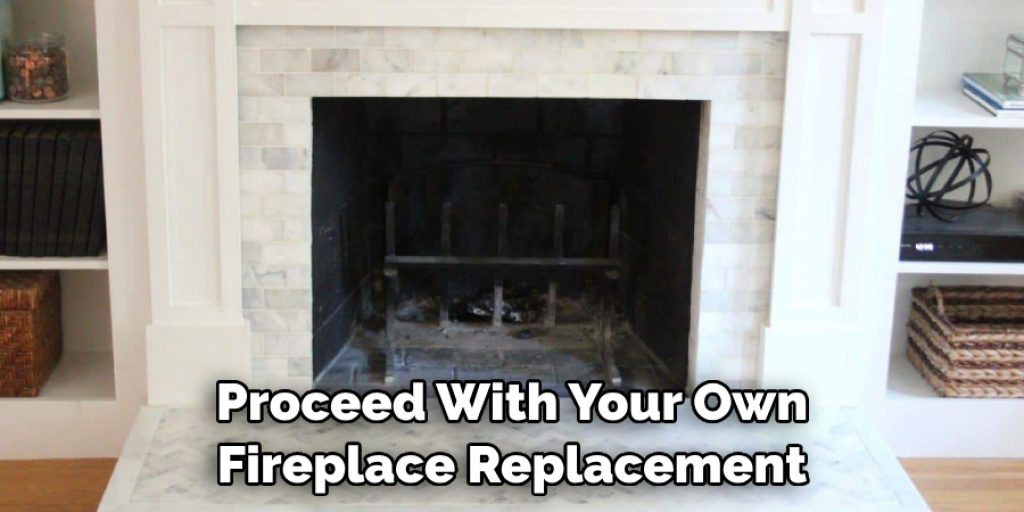 How Much Will It Cost?
The cost of replacing a fireplace will vary depending on the desired end result and materials used. Generally speaking, it will cost anywhere from $1,000 to $3,000 for materials plus labor costs. This includes hearth surround material, mantel material if desired, grates or glass doors for safety, tiling or brick for the facings as well as any extra decorations. Make sure to factor in the costs of these items when budgeting for your project.
Frequently Asked Questions
Q: What Type of Mortar Should I Use for My Fireplace Replacement?
A: The type of mortar you use will depend on the material you are using. Generally speaking, a Portland cement-based mortar or thin-set is recommended for brick and stone while an unmodified thin-set is better for ceramic tiles. Always follow the manufacturer's instructions for your specific materials.
Q: What Are the Benefits of Replacing an Old Fireplace?
A: Replacing an old fireplace offers many benefits such as improved safety, increased energy efficiency, and a more modern look to name a few. Not only does it upgrade the aesthetic appeal of any room but it can also help to add value to your home.
Q: What Are the Best Practices for Fireplace Safety?
A: It's always important to practice safe fire-building and maintenance. Make sure that your fireplace is installed properly, that there are no gaps or cracks in the chimney, and that you have a working smoke detector in the room. Follow all manufacturer's instructions when using any type of fuel and never leave a fire unattended. Additionally, always make sure to have your fireplace inspected by a professional at least once a year for proper maintenance.
Q: What Should I Consider When Choosing a Fireplace Surround or Mantel?
A: The key is to choose something that will complement the existing decor in your home. Consider factors such as style, material, and color when selecting a surround or mantel for your fireplace. You should also make sure to measure twice before purchasing to ensure that everything will fit properly.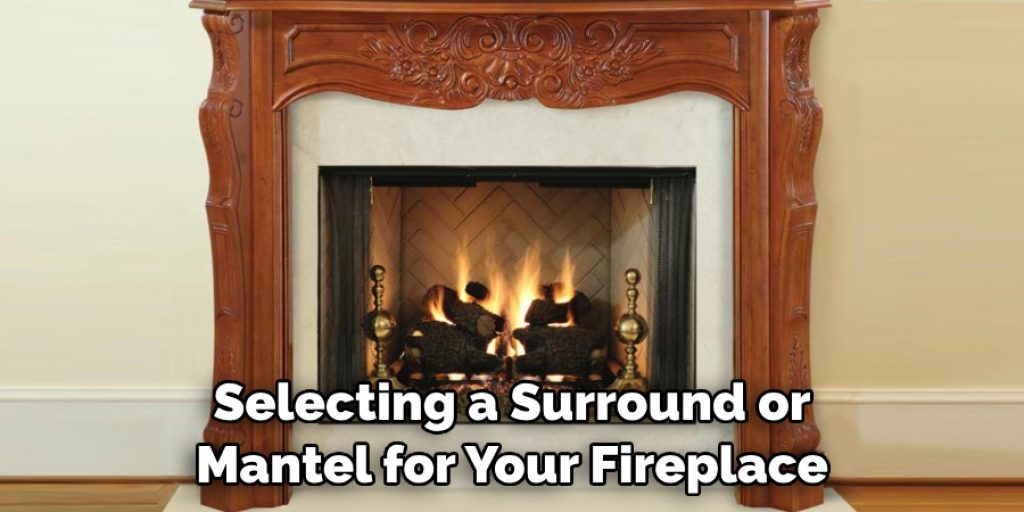 Conclusion
Finally, if you're considering replacing your fireplace, do your research and consult with a professional before taking any action. Remember that this type of project is an investment in the health and aesthetic value of your home—not to mention the potential cost savings from added energy efficiency.
Make sure you know all the steps on how to replace fireplace and the risks involved before making any decisions, and don't be afraid to ask questions—experts are there to help! With some careful planning and guidance on how to replace a fireplace, you can create an attractive centerpiece for years of enjoyment for you and your family.
So, what are you waiting for? Gather the information you need, find an experienced contractor you can trust and let the remake begin!