How to Use Electric Grill
Are you looking for the perfect way to enjoy al fresco cooking? If you're looking for a way to quickly and easily cook food without having to deal with the smoke and mess of traditional charcoal grills, then electric grilling could be the perfect solution for you.
Unlike other methods of cooking that require hours of tending or monitoring, using an electric grill is an easy and convenient way to get restaurant-quality meals right in your own backyard.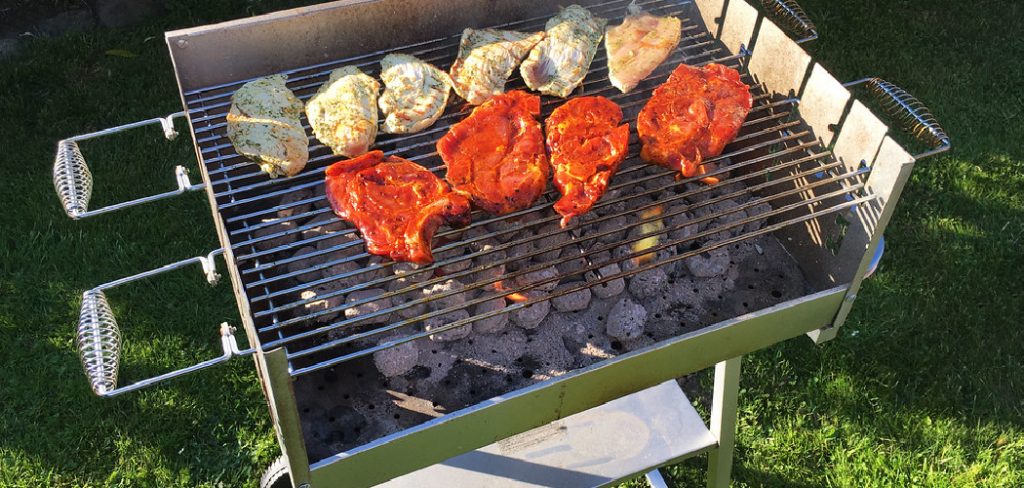 With features like adjustable temperatures settings and easy clean-up, electric grills are suitable for every cooking need. In this blog post, we'll share our top tips on how to use electric grill so that you can master this versatile method of cooking at home. Learn more today on how to get the most out of your own electric grill so that you can begin enjoying delicious grilled meals at home!
What is an Electric Grill?
An electric grill is a type of outdoor cooker that uses electricity to heat up the grill grates. Unlike traditional gas and charcoal grills, electric grills do not require any fire or additional fuel sources to heat up the cooking surface. This makes them ideal for quick and easy meals because they are easy to start up and cool down quickly, allowing you to get cooking almost instantly.
Electric grills are also often more compact than other types of grilling, making them convenient for small spaces and easy to store when not in use. Some electric grills come with a removable stand or cart, while others feature built-in side tables that can be folded up when the grill is not in use.
The Benefits of Having an Electric Grill
When it comes to electric grilling, there are many benefits that make it an attractive choice.
Firstly, electric grills require no additional fuel sources like charcoal and propane, so you don't have to worry about running out of supplies or traveling with cumbersome tanks when using your grill.
Additionally, they are easy to clean up as there is no need to scrape or clean off excess charcoal and ash. Electric grills are also incredibly versatile as they can be used indoors or outdoors, meaning you can enjoy grilled food no matter the weather.
Finally, electric grills often come with adjustable temperature settings which allow for precise cooking control. You can easily set the grill to the exact temperature you want, making it easy to get perfect results each and every time.
Choosing the Best Electric Grill
When shopping for an electric grill, you should consider the size and power of the grill as well as its features. If you're looking for a larger grill with more cooking space, then a full-size electric grill might be best for you. On the other hand, if you're looking for something smaller and more compact, then a countertop electric grill might be the way to go.
When it comes to features, look for grills that have adjustable temperature settings and removable cooking plates or grates. You should also consider the type of food you plan on cooking most often, as some electric grills are better suited for certain types of meals than others.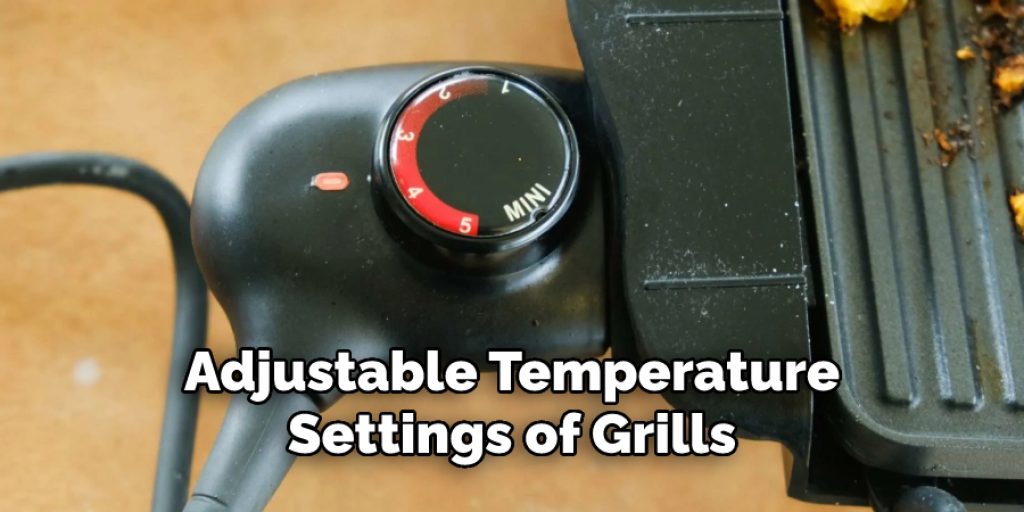 10 Steps on How to Use Electric Grill
Using an electric grill is simple and easy. Once you've chosen the right electric grill for your needs, it's time to get grilling!
1. Placement
Before you start cooking, make sure that the grill is placed on a stable surface and away from any flammable materials. Make sure to read the user manual first for any additional safety tips or instructions.
2. Set-Up
If your electric grill is foldable, set it up and make sure all the parts are secure before turning it on. Once everything is in place, you're ready to start cooking! Setting up an electric grill can take only a few minutes, making it the perfect choice for busy lifestyles.
3. Preheat
Before cooking your food, make sure to preheat the grill by setting the temperature to your desired heat level. This will help you achieve optimal cooking results and prevent any accidental burning of your food.
4. Seasoning
Once the grill is preheated, it's time to season the grates. If your electric grill comes with a seasoning packet, make sure to follow the instructions for proper application. Otherwise, lightly brush oil on the grates to prevent sticking and ensure even cooking results.
5. Add Food
Now that you've preheated and seasoned your grill, it's time to add the food. Make sure that you place the food directly onto the grates or into a pre-heated pan or tray to prevent burning.
6. Monitor Food
Once the food is on the grill, monitor it closely to ensure that it cooks evenly. If you have an adjustable temperature setting, make sure to adjust the heat as needed. While monitoring the food, baste it periodically with any marinades or sauces that you'd like to use.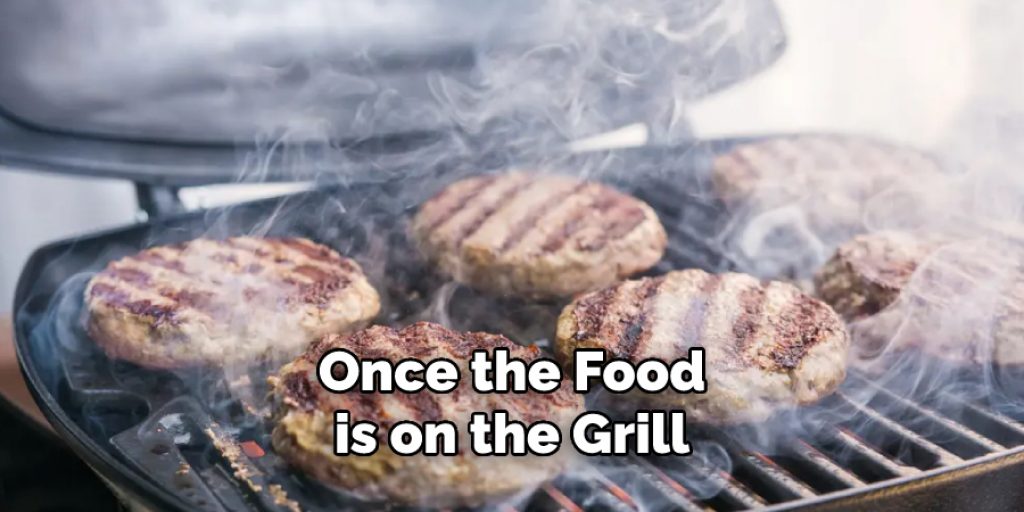 7. Flip Food
When the food is cooked on one side, flip it and continue cooking until the desired doneness is reached. Make sure to check for signs of burning and adjust the heat as needed. Flipping the food will also help you get evenly cooked results.
8. Remove Food
When the food is done, remove it from the grill and place it on a heat-safe plate or tray. Make sure to allow the food to rest for a few minutes before serving it. It is an important step in achieving the perfect flavor and texture.
9. Clean-Up
Once you're done cooking, make sure to turn off the grill and let it cool down before cleaning it. This will help prevent any potential injuries or accidents. Use a damp cloth or brush to clean the grates, and make sure to remove any food residue from the grill.
10. Storage
When you're done cleaning, make sure to store the electric grill in a dry and safe place. Make sure to read the user manual for any additional instructions on how to properly store your electric grill and keep it in good condition.
Following these steps will help you get the most out of your electric grill and make sure that you're cooking delicious meals every time. From preheating to clean-up, using an electric grill is easy and convenient.
8 Maintenance Tips for Electric Grills
1. Clean the Cooking Surface
Keep your electric grill clean by wiping down the cooking surface with a damp cloth after each use. Be sure to scrub any areas that may be stuck with food debris and grease. If you leave food particles and grease on the cooking surface for too long, it can cause sticking and even ruin the flavor of your food.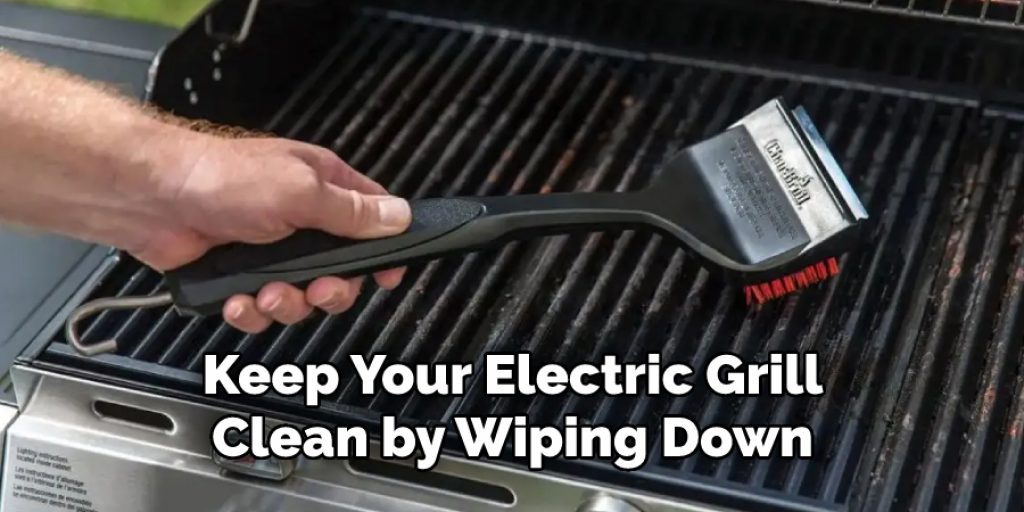 2. Check the Power Cord
Make sure that all of the components in your electric grill's power cord are in good condition before using it. If any part is frayed or cracked, you should replace it immediately. The cord needs to be replaced to ensure your safety and the proper functioning of the grill.
3. Inspect Electric Grill for Damage
Inspect your electric grill regularly for any damage or areas that may have begun to wear down. Make sure that all connections are secure and that there are no loose wires or other exposed parts. If you notice any damage, have it repaired or replaced as soon as possible.
4. Store Electric Grill Properly
When you're finished using your electric grill, make sure to store it in a dry area with plenty of ventilation. Never cover the grill while it is still hot, and be sure to unplug it before storing it away. This will prevent accidental fires and keep your electric grill in good condition.
5. Clean Grease Build-up
Make sure to remove any grease or fat build-up from the interior of your electric grill regularly. This can be done with a damp cloth, but make sure to wipe away all the excess moisture after cleaning. If you leave the grease on the grill, it can cause a dangerous fire hazard.
6. Change Grill Plates
You should change the grill plates of your electric grill once a year or after every 50 uses (whichever comes first). This will ensure that your food is cooked properly and also prevent sticking and burning. Be sure to use only the original parts when replacing the plates.
7. Disconnect Before Cleaning
Before cleaning your electric grill, be sure to disconnect the power cord from the appliance and any outlets it may be connected to. Doing this will ensure that you don't accidentally shock yourself while cleaning and also prevent any damage to your electric grill.
8. Use Protective Gear
When using an electric grill, make sure to wear gloves and long sleeves. This will protect your skin from any accidental contact with hot surfaces or sparks that may occur as you're cooking. Additionally, be sure to keep a fire extinguisher nearby in case of emergency.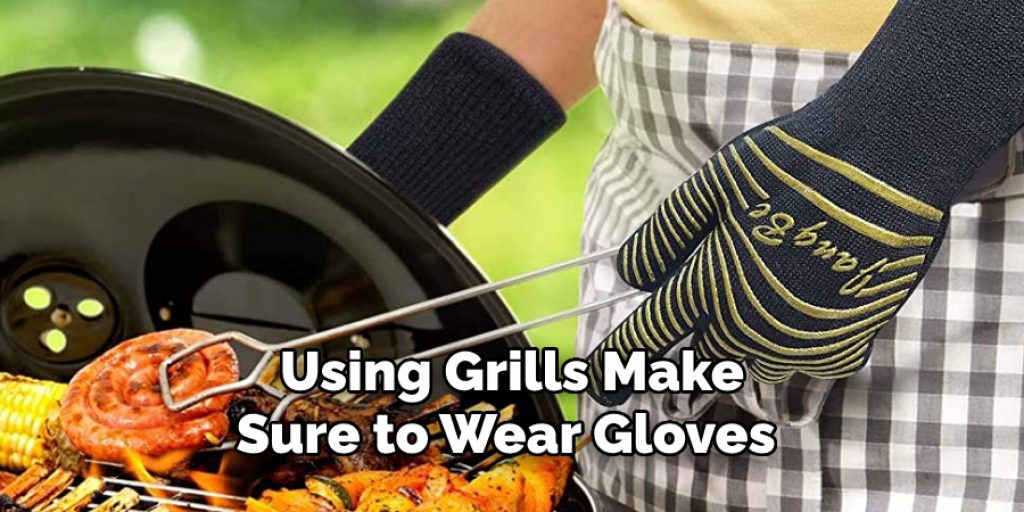 By following these tips for maintaining your electric grill, you'll be able to enjoy safe and delicious meals for years to come.
5 Safety Measures to Follow When Using an Electric Grill
When using an electric grill, it is important to keep safety in mind. Here are five key safety measures to follow:
Make sure the area is well-ventilated. Never use an electric grill indoors or in a confined space where fumes can accumulate and cause health risks. Always make sure there is adequate air circulation in the area where you will be using your electric grill.
Read the manufacturer's instructions carefully before use. Every electric grill is different, and they all come with unique safety requirements. Make sure to read the manual so that you are aware of any special procedures or precautions, as well as how to correctly assemble the grill.
Ensure that all electrical components are in good condition before use. Check for any frayed or loose wires and ensure that plugs, cords, and outlets are working correctly. If necessary, replace faulty parts with genuine replacements from the manufacturer to guarantee safety.
Never leave an electric grill unattended while in use. Fire risk is higher with electric grills, so it is important to monitor your grill at all times and never leave it unattended while cooking.
Keep the grill away from children and pets when in use. The parts of the electric grill can become very hot during operation, so make sure that children and pets are kept away from the grill at all times.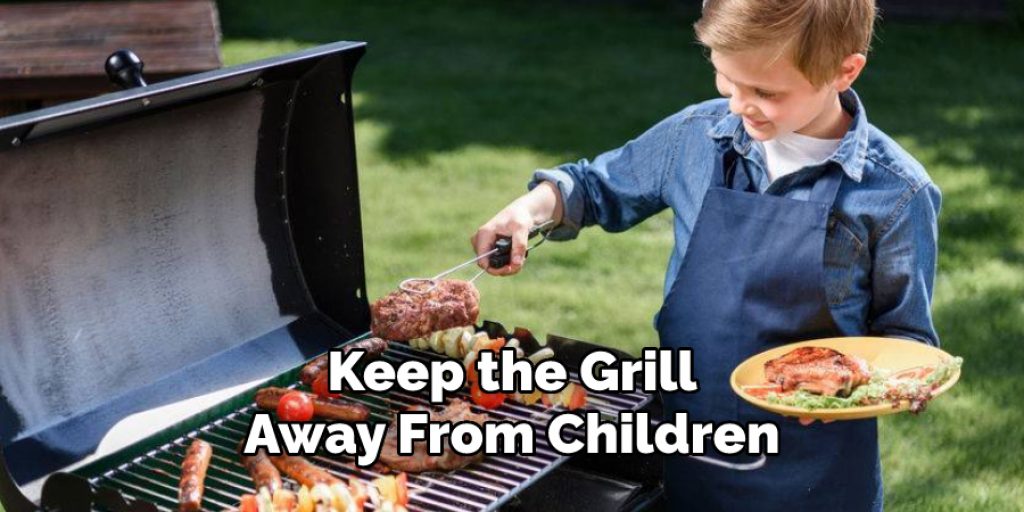 Conclusion
With these tips on how to use electric grill, grilling with an electric grill can be a convenient and easy way to cook great-tasting food in the comfort of your own home. Whether you're a master chef or just starting out, there's always something new to learn about electric grills. Experiment with different marinades, seasonings, and angles to find the combination that works best for you.
It may take some practice, but with patience and clear instructions, you can whip up delicious meals with an electric grill in no time! As the summer months draw closer, now is the perfect time to brush up on grilling skills and discover the joys of cooking outdoors.