How to Use Fresh Scent Sachets
Have you ever gotten those little packages that have great smells? These are known as scented sachets, and everyone uses them to keep an excellent fragrance to everything. Lots of people love to own various kinds of scented sachets and use them for many things. And a lot of us might be a little lost about what to do when we have a scented sachet our hand. As you mentioned, if you love the smell, you can do many things with these tiny bags. So, if you are curious, we will tell you how to use fresh scent sachets.
Various Ways of How to Use Fresh Scent Sachets
Sachets are small bags that people have used for a long time to hold something fragrant. They are an excellent source for having something fragrant with you.
There are many ways you can use these packet sachets, but you should be careful not to use them in a way that could cause damage. For example, you should not open the packet or try to eat them.
So, how to use fresh scent sachets. And the answers are-
If you receive a sachet and love the smell, you can keep them around you to sniff every now and enjoy the pretty smell.
There is going to be a time when you arrive at a place that has the worse smell ever. If you have one of those sachets on your bag or pocket, you can take it out and eliminate the bad odor.
You can use the sachet in your closet. You know the smell of clothes and other stuff can get bad sometimes. If you have a sachet lying around your wardrobe, you will be greeted with a great scent whenever you open the closet.
You can keep the sachet around your clothes to give them a pleasant fragrance. So, when you are going to wear a fresh cloth, you will have a distinct sweet smell as well.
Another great way to use scented sachet is in shoes. We all know how bad the shoe smell can get. No matter if the shoes are frequently worn or kept in the shoe rack for a while, if you put a sachet on your shoe, it will help the shoes to eliminate any type of odor and replace it with a pleasant fresh smell.
Your car will need a pleasant smell every now and then, and a sachet will be beneficial in this matter. You can store the fragrance inside the pocket, between or under the seats, the cabinets, or anywhere around the car. You will find that every few seconds, you will have the faint smell of sachet inside your car. It will surely refresh the environment inside.
A lot of people like to light up fragrant candles inside their room to have a proper relaxation or sleeping time. You can replace the candles with sachet also. You can keep one of them around your pillow, so that when you are going to sleep and during your sleep, you will have the sweet smell of sachet with you.
You can use the sachet in your bathroom as well. Keep a sachet around your sink and other places, and your bathroom is going to be filled with a beautiful smell. Also, you can use them around towels to be greeted with fragrance after taking a shower.
You can keep sachet inside your school/college bags or purse. It will make everything inside the bag smell pleasant. Whenever you take out something to use, you will meet with your favorite scent from your ideal sachet packet.
Another right way to make the sachet used is by keeping them inside your suitcases. Whether you are traveling with your briefcase or keeping them stored, if you put one sachet inside, your suitcase will not build up the bad smell of rust and confinement.
Great use of sachet is by keeping them in your kitchen. Sometimes you will have to deal with foul odor due to some cooking materials. When you have a sachet inside the cabinets or somewhere around the kitchen, you will not have to deal with the bad smell at all. The scent of the perfume will slowly turn the bad odor outside.
You can even keep a sachet around your bookshelf and inside books. You will not have to deal with rust old book smells (also though some of use love it!). When you put the sachet inside the book, every time you read it, there will be a sweet smell from the perfume.
Another favorite way on how to use fresh scent sachet is by using them as a gift. During any occasion when you are going to give someone a present, you can put a sachet inside the package. So, when they open the box, they will be greeted with the real smell of it. People usually use perfume on their gift, and you can replace it with sachets. Also, you can even give someone sachet as a present with a tiny note attached.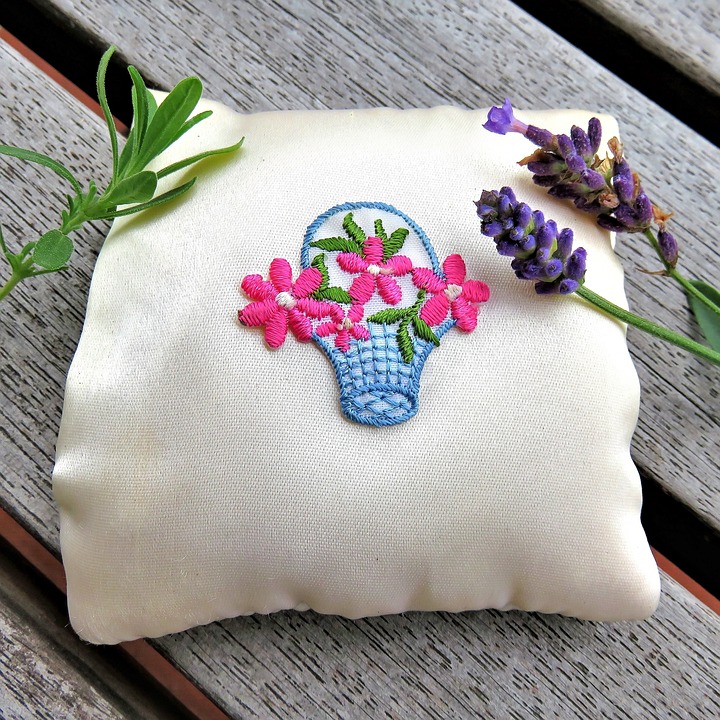 Some Tips
Now that you know the ways of how to use fresh scent sachet, we will give you some tips. Well, these are more like warnings. You will never want to dry and see what is inside the sachet. Usually, there are oil and other herbs that create the beautiful smell. But even if you want, you have to make sure that you do not end up staining something.