How to Wash a Hockey Jersey
Only you know how precious your hockey jersey is to you! Whether you are a player or a fan, if you have your jersey, you better learn how to wash as you should never trust anyone with your precious items. No one else will be able to take care of them as you will. But before you can wash, do you know how to wash a hockey jersey or any jerseys?
This is a big question! If you do not trust others, have no one else to wash, or like to do your things, then you need to know how to wash hockey jersey properly. Without the proper knowledge, you may end up ruining the item with your hand. So, if you want to know, keep reading ahead.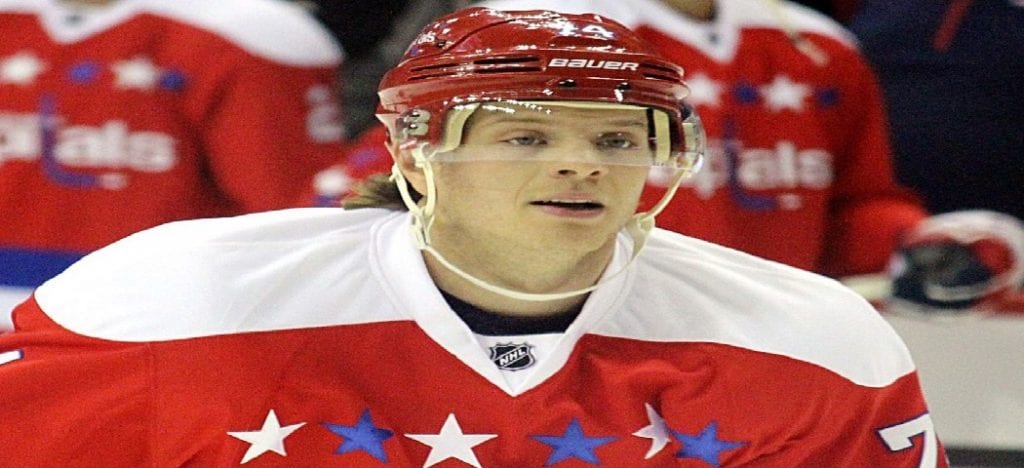 Things You Need to Know Beforehand
Before you can set for washing the jersey, you need to know some things. First, you need to find out what sorts of materials the jersey is made of! Almost, all type of jerseys is made out of synthetic materials. But due to the design, they may have some other materials attached to them, like mesh! In those cases, you need to think about those materials as well. So, finding out about the materials is most important as your washing method will follow accordingly.
Another thing you need to make sure before washing is if your jersey has some stains or not. Whether you are the player or the fan, you may have gotten some colors on it due to injury or accidental spills of food. You cannot treat all the stains in the same way because bloodstain and coffee stains do not go away the same way. So, figure out the stain first, and we will tell you in the later part how to deal with them.
How to Wash a Hockey Jersey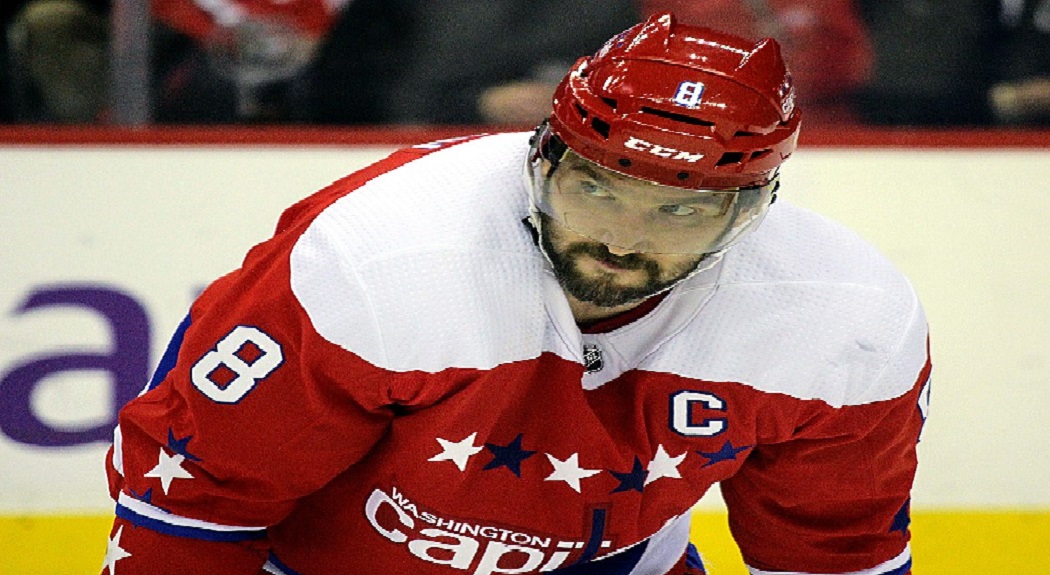 At first, we will tell you how you need to wash your jersey that does not have any stains on it. Let's get started.
The first thing you have to do is make sure that you will wash your jersey by themselves. If you have one jersey, then wash it alone. Do not mix other clothes with the jersey. As the dresses or the jersey itself can have a color stain, it could ruin all the cases. Other clothes may also have chemicals on them, so you do not want your jersey to get clothes to those unwanted chemicals. So, better wash them by themselves. If you have a few jerseys of the same color, you can throw them together as well.
Now, it is time to choose the appropriate detergent. Some of the detergents will have some ingredients that could be very harsh for the jersey materials. The detergent packet may tell you what sorts of materials they are for. If not, you need to find a mild detergent that will be very gentle for the jersey and does not have any harsh effect on them.
The next thing you need to make sure is that you do not use any fabric softener. There is some weird chemical on fabric softener that can mess up with the texture of your jersey. Even if you are used to washing your clothes with fabric softener, you better not do it with your jersey.
Before you put the jersey on the washing machine or if you are going to wash it with your hand, you need to get the jersey inside out. The front side of the jersey will have some design and other stuff. So, it can have some harmful effects on them when it comes to direct contact with the detergent. So, what you need to do is put the jersey inside out before you wash. Also, putting them on inside out will have the jersey rub against the two parts and have a better wash.
You need to wash your jersey with cold water. As we said, whether you are cleaning with the machine or with your hand, you need to use cold water. Hot water can have a harmful impact on the color and the design of the jersey. Also, make sure to use a gentle cycle of the washing machine.
As for drying, you should never put your jersey on a dryer. The dryer will have hot air on them, and that could seriously mess up the jersey. Your jersey is already washed with chemical detergent. By coming in contact with hot air will have a harmful impact on it. So, what you need to do is let the jersey air dry by hanging on it.
What to Do with the Stains?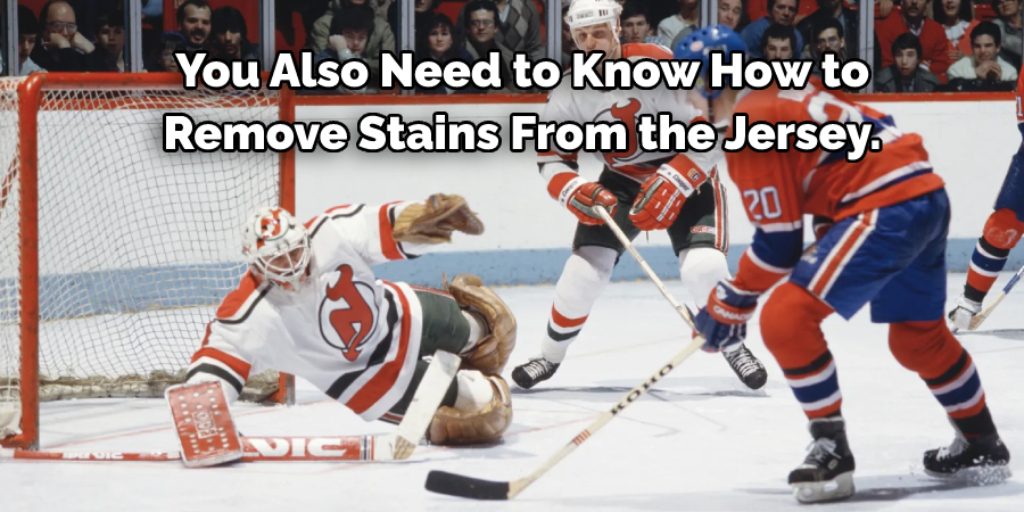 Now that you have learned how to wash a hockey jersey, you also need to know how to remove stains from the jersey. There are different kinds of stains, and some stains can get printed forever if you do not take care of them properly.
If your jersey has some food stain, you need to wash them using baking soda and lukewarm water. Take a bucket of lukewarm water and put some baking soda on it. After mixing them, you need to soak your jersey for half an hour. Afterward, wash it, and it will remove the stains.
If you have a bloodstain, you should never use hot water or bring your jersey near anything hot. Hot water will stain the bloodstain on your jersey forever. The best way to remove blood stain is by using a stain remover.
As for sweat, you should take care of the sweat as soon as you are done wearing the jersey. Do not let it sit for a long time without washing. By following these methods, you will be a success at removing the stains.
Final Thoughts
That was all for how to wash a hockey jersey. With these tips, you will be able to wash and take care of your precious jerseys properly and wear them for a long time without getting them to look shabby.
Check it out to learn to wash Nhl jersey.