How Often Should You Remodel Your Kitchen
Remodeling your kitchen is a big decision. You want to make sure that you are spending your hard-earned money wisely and not just jumping into the first thing that looks good.
When remodeling, there are many things to consider, such as how much you spend on groceries, what size pantry you need, and will it be easy for children to get in and out of cabinets or drawers? These considerations can help determine if now is the best time for a renovation.
There are many benefits to remodeling your kitchen. Remodeling can increase the value of your home, provide a fun and enjoyable life-changing experience, and improve the quality of life for you and those who live in the space. As such, you must know how often should you remodel your kitchen. In this blog post, we will discuss that.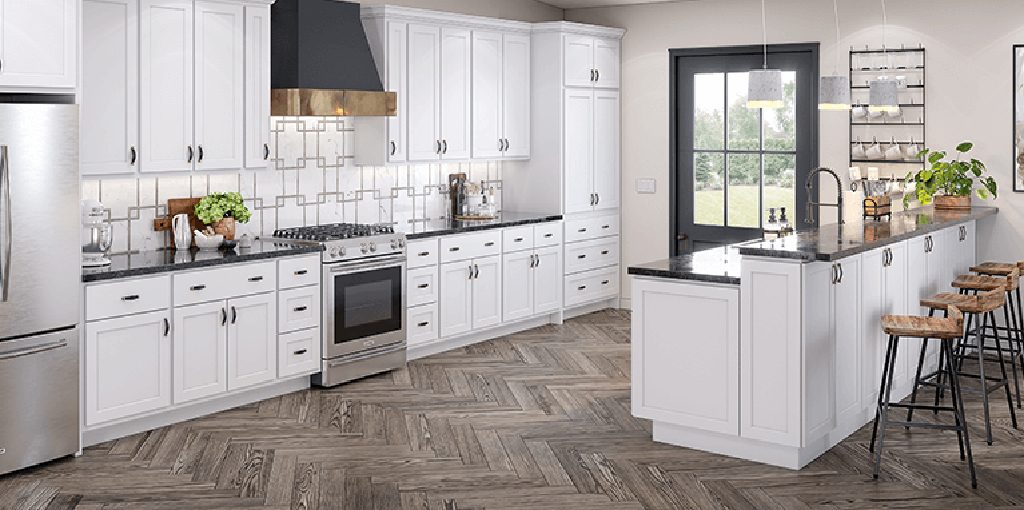 Why Should You Remodel Your Kitchen?
A kitchen renovation project is a great way to improve your home, and it can give you a new lease on life and make your house look more attractive. Whether you want to change the color of your walls, put in new flooring, or replace the cabinets, several reasons explain why you should remodel your kitchen. Here are some of the benefits of a kitchen renovation.
You can get rid of that old and dated look or make it more modern.
A new kitchen will add value to your home when you go for a sale, especially if you have recently renovated other rooms in your house too.
The kitchen is the hub of any household, meaning life will be easier after renovating it.
When you remodel your kitchen, you can make the most of the space available and add storage for those bulky items such as appliances or other tools. You can do this by pulling out a wall to create an open concept kitchen if possible.
Your kitchen is likely one of the dirtiest rooms in your home, especially if you love to cook. After a renovation, the kitchen will be much easier to clean, and it'll also look nice.
You can add high-end features such as granite countertops, which many people like for their kitchens and bathrooms today.
10 Factors That Determine How Often Should You Remodel Your Kitchen:
Here we have discussed ten factors that determine how often should you remodel your kitchen. Check out this to know if your kitchen also needs remodeling or not.
1. Age of Kitchen:
Normally, kitchen renovations are done to update the look of the cabinets and countertops. Most manufacturers recommend updating your kitchen every seven years or when remodeling becomes necessary due to changing lifestyle or when you want an upgrade in kitchen décor.
2. Kitchen Renovation Cost:
There's no need to keep spending big bucks on expensive appliances if it's not broken. However, it is important to reconsider changing out appliances every five years unless the new appliance will benefit you more than what your existing devices can offer. It's also important to reconsider changing out appliances every five years if you don't have the funds for a new model.
In both cases, it's best to get quotes from appliance stores like Lowes and Sears. This is because you will know in advance how much you'll need to spend on your new model or models. You can start by getting multiple quotes from various appliance stores so that you can find the appliance of your choice at the best price possible.
3. Kitchen Area:
According to the Consumer Affairs website, depending on how often the kitchen area gets used, major kitchen remodeling projects should take place every 10 to 15 years or after an average of two to three years in smaller kitchen areas. Since it may take a while to plan, budget and set aside funds for the renovation, many homeowners opt to do smaller projects first before they tackle the bigger ones.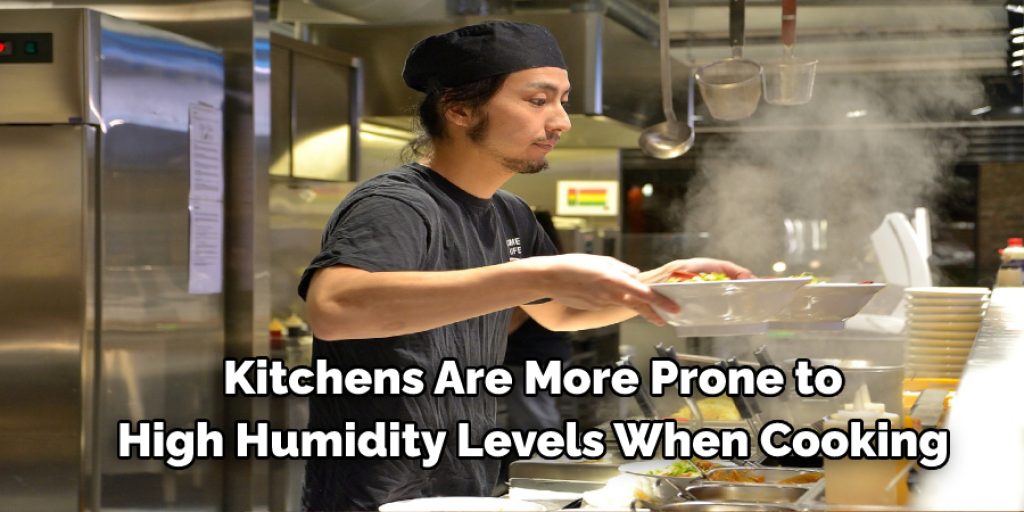 4. Damp Kitchen Environment:
Also, kitchens near bathrooms, basements, or utility rooms are at higher risk of mold growth due to high humidity levels. As a result, homeowners should consider kitchen renovations every five to ten years. Regions of the Home with the Greatest Risk for Mold Growth
5. Kitchen Type:
Kitchen renovations are necessary when appliances have been out for a long time and aren't as energy efficient as they could be. Also, if you use your kitchen more than four hours a day on average, then it's wise to think about renovations every five years. A kitchen renovation is important for a couple of reasons. First, it's nice to have the latest in kitchen appliances, but an energy-efficient appliance will save you money on your utility bills. Second, if you are remodeling the kitchen, then you might as well take advantage of new cabinetry and countertops and paint the walls.
6. Size of Kitchen Cabinets:
The larger the kitchen, the longer you can keep your cabinets. However, if you have a small kitchen, it might be time for an update if appliances are more than seven years old or if other kitchen parts are looking dull. Additionally, you can revamp your kitchen without spending too much money. Simply consider the following tips when planning to update a small kitchen.
7. Style of Kitchen Cabinets:
Kitchen cabinets should stay stylish throughout their life cycle. However, if you want to change out cabinets, check with the cabinet manufacturer when they were installed. If cabinets are more than 15 years old, then it's time for a complete kitchen remodel.
8. Quality of Cabinet Material:
Cabinets made from solid wood and medium-density fiberboard can last 15 to 20 years. However, kitchen renovations should be done every ten years when cabinets are made from MDF without a veneer or plastic laminate topcoat. In cases where MDF is used in a kitchen remodel, it is important to purchase cabinets with recessed or loose-pin hinges rather than those with full-surface hinges. Recessed or loose-pin hinges are more resistant to humidity.
9. Size of Kitchen Appliances:
When you buy a new refrigerator or dishwasher, consider getting a higher energy efficiency rating model to save money on utility bills. And because ovens and induction cooktops can last up to 20 years, it's wise to stick with these types of appliances when planning kitchen renovations every five years.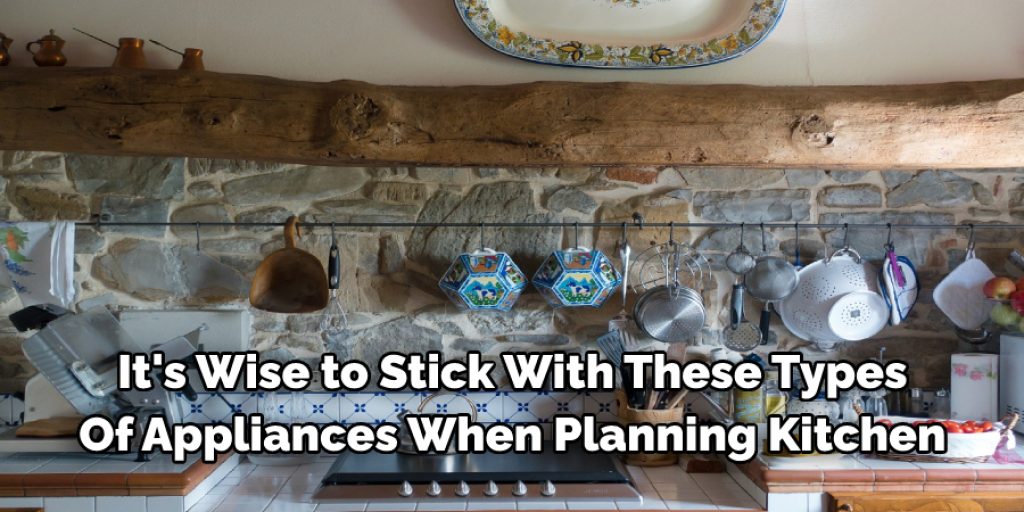 10. Kitchen Countertop Material:
If you have tile countertops, it's best to replace them whenever they become chipped or discolored. If the material is solid-surface quartz or wood, rinse out spills immediately to avoid damage. If the material is a natural stone, reseal the surface at least once a year to protect it from damage.
If you have painted cabinets, repaint them whenever they start to look dirty or faded. If your cabinets are made of wood or a composite wood product, or if they have been previously refinished, you'll probably need to re-stain them every four to six years.
What Can I Expect During a Kitchen Remodel?
Kitchen renovation projects can be challenging and take up a significant amount of time. Some of the things you can expect from this type of project include:
1. Demolition Work:
All cabinets, countertops, appliances, and flooring will need to be removed before construction begins since they won't survive during the remodel. Once construction begins, holes will need to be cut in your wall for new electrical wiring and any updates to the plumbing.
2. Environmental Control:
This is one of the essential phases of a kitchen renovation project because this is where all the dust from the demolition, walls, and cabinets goes into your home's environment. During this time, it's important to use a protective mask and make sure the living space is properly sealed off.
3. Drywall:
Once construction begins, new walls will be built or old ones reinforced. If your cabinets are higher than countertops, this means that you'll have to build up the walls to accommodate them before you start drywalling everything. If your cabinets are above the ceiling, you'll have to do the same with the walls to accommodate them. Plan for all of this before you start construction, or you'll end up having to destroy parts of your newly-drywalled kitchen just to remove that cabinet.
4. Cabinetry:
Once the walls are drywalled, it's time to begin building your cabinets since they'll need plenty of room for storage and electrical outlets.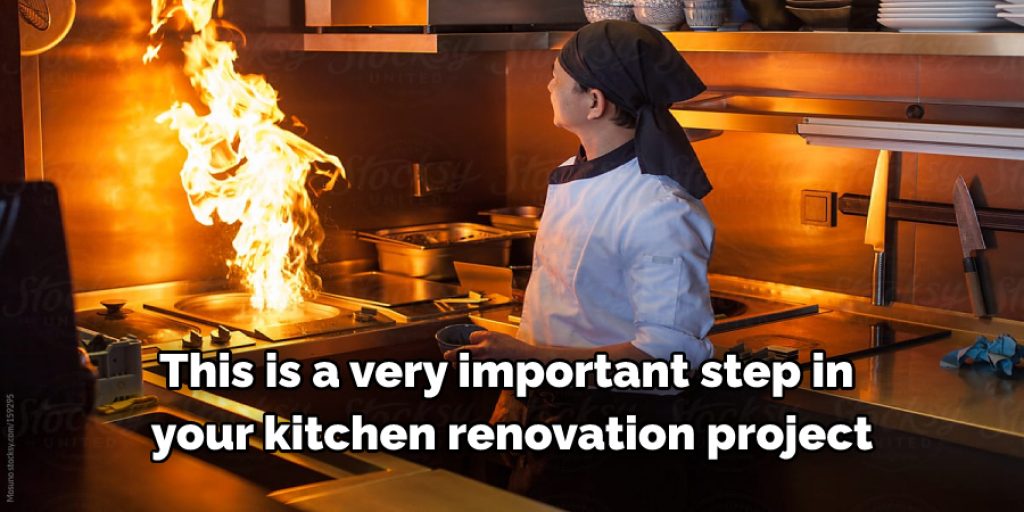 5. Electrical and plumbing work:
This is a very important step in your kitchen renovation project because you want all of the appliances to function correctly when you finally finish. This includes hooking up your dishwasher, oven, microwave, and refrigerator.
6. Flooring:
Finally, the floor tiles or new vinyl will be put into place so that you have a durable floor on which you can walk. It's important to compare prices on online vendors before beginning any kitchen remodel project because this way, you're guaranteed to get the best possible deal.
Frequently Asked Questions:
Q: How Much Will a Kitchen Remodel Cost?
Kitchen renovations vary in price depending on how extensive they are and which materials you use. Expect to pay about $15,000 for a complete full-scale kitchen makeover. Still, most kitchens only need minor touch-ups or appliance replacements since most appliances are usually replaced every ten years, which is considered part of normal wear and tear.
Q: How Often Should You Remodel Your Kitchen?
When it comes to home renovations, there are no set rules except that most people will say that you should not be doing them too often. That's because they cost money and take up time which could be used for other things. However, your kitchen is one of the essential rooms in the house when it comes to making repairs or updates, so you will need to think about doing it, even if you don't do it too often.
People who are planning on selling their home soon will want to make updates that are low in cost but go a long way toward increasing the value of your home. Buyers need to see potential when looking at houses, which means giving them what they want.
If you are planning on selling shortly, you will want to give your home updates to have more potential for buyers. While remodeling or updating can cost quite a bit of money, it is cheaper than buying a new house.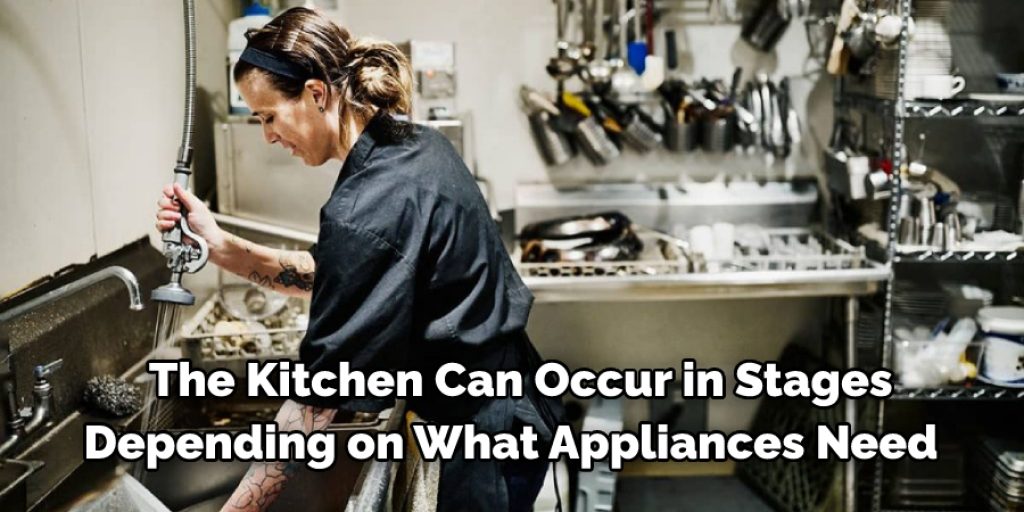 Q: How Long Does a Kitchen Remodel Take?
The kitchen can occur in stages depending on what appliances need to be replaced and how busy your kitchen is. More minor renovations, such as replacing the backsplash, painting cabinets, or changing hardware, can usually be done on weekends. Larger projects that involve electrical work, plumbing, and structural changes can be done in stages while you continue to cook and entertain. and how busy your kitchen is.
More minor renovations, such as replacing the backsplash, painting cabinets, or changing hardware, can usually be done on weekends. Larger projects that involve electrical work, plumbing, and structural changes can be done in stages while you continue to cook and entertain.
Conclusion:
If you have a kitchen that is outdated or not functional, it may be time to remodel. Kitchen remodeling can help lower your utility bills and increase the value of your home while also giving you a new space to experiment with cooking.
But before making any decisions about what kind of changes will work best for you, talk to an expert from your area who has years of experience in this field.
They'll walk you through all the options available based on where you live and how much room there is in your current kitchen layout so that together, they can come up with something perfect just for you! We hope this blog post on how often should you remodel your kitchen has been helpful. Let us know your thoughts.