How to Build a Bathroom on a Concrete Slab
There might be a time comes when you will need an extra bathroom in your home. Maybe it's in the basement or any other master bedroom that does not have a pre-existing bathroom. If you have space, setting up a new bathroom does not seem like a tough idea unless you also have a concrete floor. To learn how to build a bathroom on a concrete slab, keep reading ahead.
Concrete is the hard one to deal with than most of the flooring. Because replacing concrete and then putting it back requires more work than ever. So, when planning on dealing with the concrete floor, they need to go step by step on the entire process not to mess anything up. Let's get started with the process of how to build a bathroom on a concrete slab.
Learn: How to Build a Bathroom on a Concrete Slab
Locate the Plumbing Supplies and Drain Lines
Before you do anything else, you need to bring the blueprint of your house and locate the drain and plumbing lines of your home. It is because you have to make sure that the place you want to set your bathroom up has adequate bathroom requirements. If the drains and plumbing are not reaching that place, you will not be able to set up a bathroom. Also, you need to make sure how you are going to bring all the lines together, and that will take us to our next step of how to build a bathroom on a concrete slab.
Set Out the Plan
After locating everything, you need to create the plan. The plan has to be created before you start breaking the concrete slab because you do not want to dig through the places where it does not need.
As for the plan, you need to set your mind on where you want your sink, toilet, and bathtub have to be. These three things are the most crucial parts as they are directly related to drains and plumbing. So, mark the spaces where you want these items to be and the other parts of the bathroom.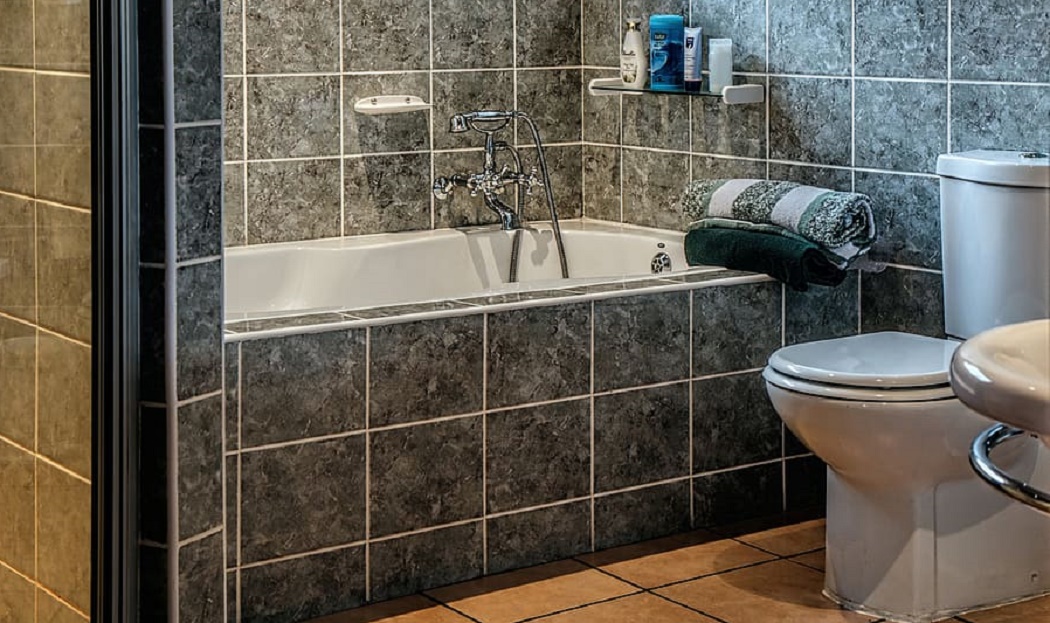 Cut the Concrete
Now that you know where everything is, it is time to get to the main work of cutting the concrete. This has to be the hardest part, as it would require you to put on strength and time. You need to find the perfect concrete cutting saw for that. There are various kinds of concrete saws available, and you need to get one that suits your working style. Cut the required space of concrete.
Set up the Bathroom
As for this part, you will set up the whole bathroom and start with connecting the necessary pines to the drains and plumbing system and then finishing everything up with setting other items.
Repair the Floor
As for the last step of the process, you will go back to repairing the concrete floor. Smooth out the whole floor using the amount of concrete needed, and you will be done.
Final Thoughts
That was all the steps for how to build a bathroom on a concrete slab. Hopefully, you will be helpful in our tips to create your bathroom on the concrete floor of your house.