How to Clean a Cedar Chest
We all are familiar with cedar chests. These are traditional boxes used to carry household belongings and other things. These were used widely in the eighteenth century, but nowadays, these boxes are kept as antique pieces in the house. And furniture must get dirty, so today, we will discuss an easy technique for cleaning a cedar chest. Your box will regain its pristine condition through this cleaning process. All the steps included in the process are explained below.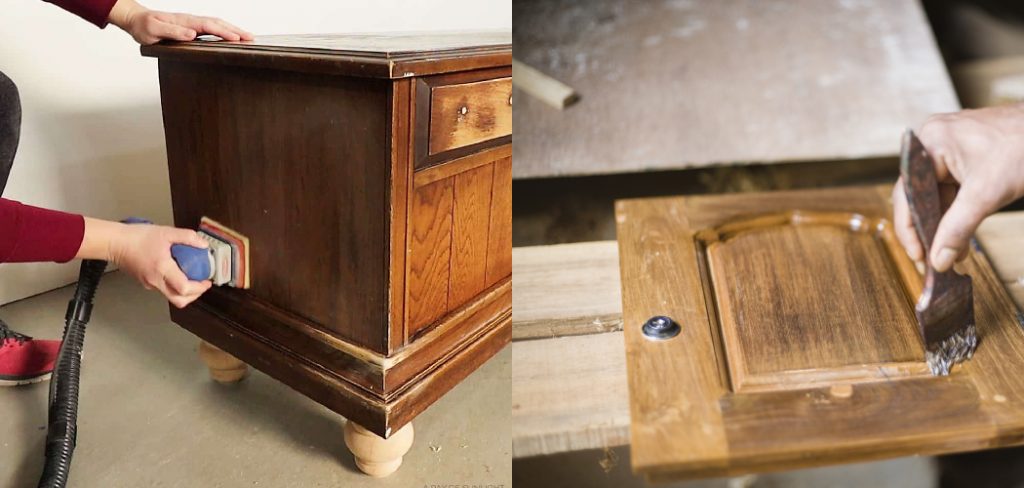 Procedure
The first step in cleaning the chest box is vacuuming. For this, you will need a vacuum cleaner and a long hose. To open the hose, you need to attach an angular head. This will help you get hold of all the chest edges, and you will easily clean the solid dust dwelling inside the chest. This is the most preliminary cleaning operation for the chest box.
Now you have to observe for stains inside the box. If the box contains stains, you must prepare a solution for cleaning the stains. For this, you will need one cup of water and three tablespoons of chlorine. After you have mixed them, you have to take a microfiber cloth and immerse it in the solution. After the fiber is soaked in the water, you must scrub the stains. The chemical reagent used in the solution will help eliminate the stains inside the box.
You can clean the inside of a chest with a cloth and some bleaching powder-based solution. Rub the solution onto the inside of the chest, using more for the corners. Wipe the edges with the cloth. After the inside of the chest is washed, keep the lid open to allow the chemical and water to dry.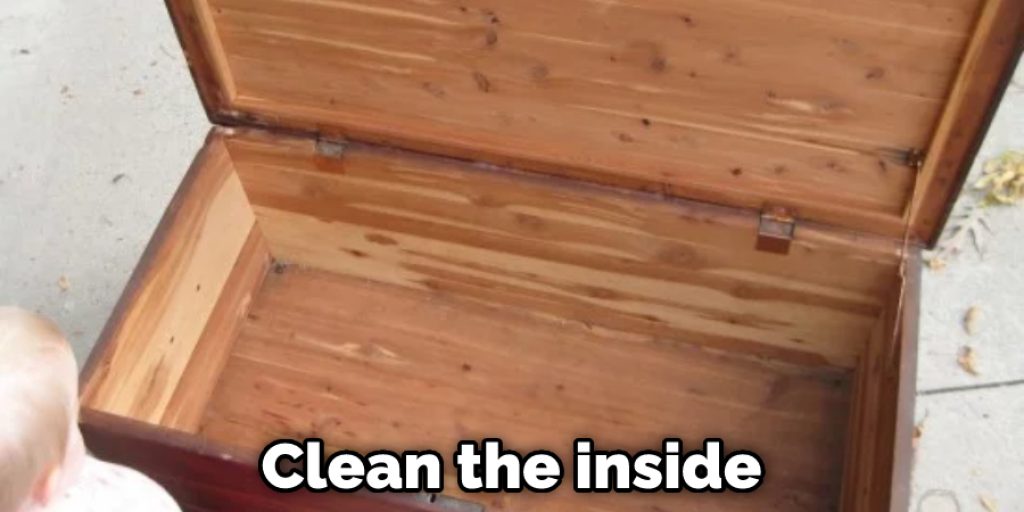 After the box is completely dried, you must go for the next steps. In this process, you have to take sandpaper of 220 grit, and you have to scrub the cedar. This will allow the cedar to regain a fresh vibe. You can also use steel wool for this process. As the cedar wood is quite old, you must scrub it slowly, and the sandpaper must be soft.
After cleansing, you have to vacuum the entire wood of the chest again, and then you have to clean it with microfiber to clear off the sawdust. Now you have to use cedar oil. This is the final step of the process. You must place three drops of cedar oil in the cloth and then wipe the entire box. This will regain the scent of the cedar box.
Final Thoughts
In conclusion, the cleaning process we have exhibited here will make your chest box look new. You should ensure personal safety while cleaning the box. It is necessary to wear a face mask and eyeglasses to keep off the germs. In this way, you can keep yourself safe and also accomplish the cleaning process. Thank you for your precious time. Have a nice day.
You may read also –