How to Decorate a Bed Without Headboard
Headboards are generally seen as the focal point of a bedroom, but that doesn't mean your bed can't have a great look without one. In fact, there are plenty of creative ways to decorate your bed, even if you don't have a traditional headboard. Here are some ideas that you may want to consider when decorating a bed without a headboard.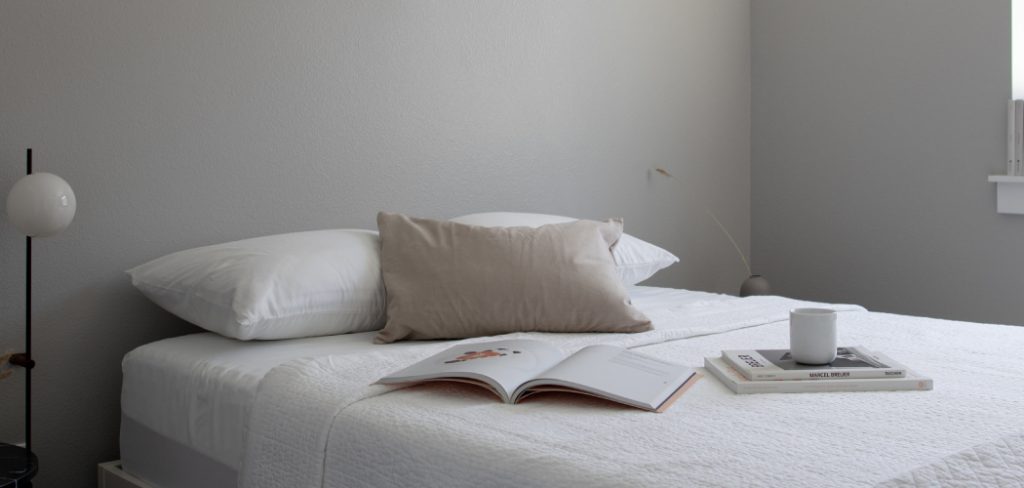 The benefits of not having a headboard on your bed are numerous. First, it allows for more freedom in terms of design and style when decorating the bedroom. Without a headboard, you can use any combination of colors and textures to bring a room together. You also don't need to worry about clashing patterns or styles, which is a common problem with headboards. You can find step-by-step instructions on how to decorate a bed without headboard in this blog article.
Step-by-step Instructions for How to Decorate a Bed Without Headboard
Step 1: Inspect the Room
Examine the size of your room, and determine what kind of look you want to create. Keep it neutral or go bold with bright colors. Select a wall color that complements your bedding and any other accessories you plan on adding. Bring in accents in hues within your chosen palette.
Step 2: Hang Artwork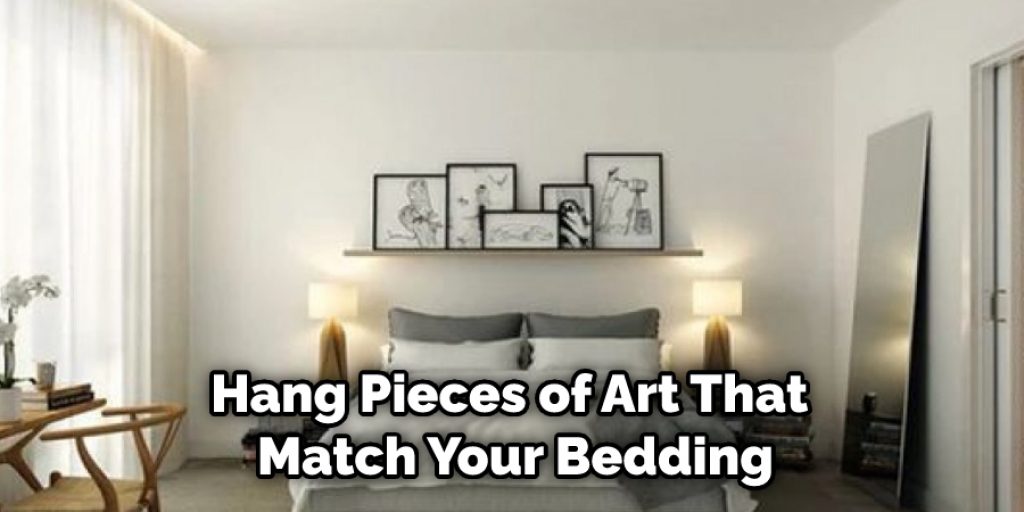 Hang pieces of art that match your bedding. If you're feeling creative, create a display of your own artwork or photographs. Framed prints will add texture and interest to the space. Select canvases in coordinating colors or sizes to add depth to the wall behind the bed. Arrange your bedding to add a pop of color or pattern. Choose throw pillows in similar colors but different textures for an eclectic look. Layer prints, stripes, solids, and more to create visual interest. Use coordinating blankets to tie the look together.
Step 3: Add Textiles
Add rugs, curtains, and other textiles to create a more cozy feel. Select curtains that bring in a fresh color or pattern. Hang sheer fabrics for a luxurious feel, or go bold with vibrant prints. Place a rug at the foot of the bed to complete the look. Hang wall mirrors around the room to reflect light and bring in more dimension. Choose a piece that makes a statement and adds an extra touch of glamour.
Step 4: Illuminate Your Space
Add mood lighting to your bedroom without a headboard. Place lamps on bedside tables or hang a chandelier near the bed. Small nightlights can be used as an alternative to overhead lighting. Add life to your space with potted plants or fresh flowers. Place them strategically around the room for added texture and color.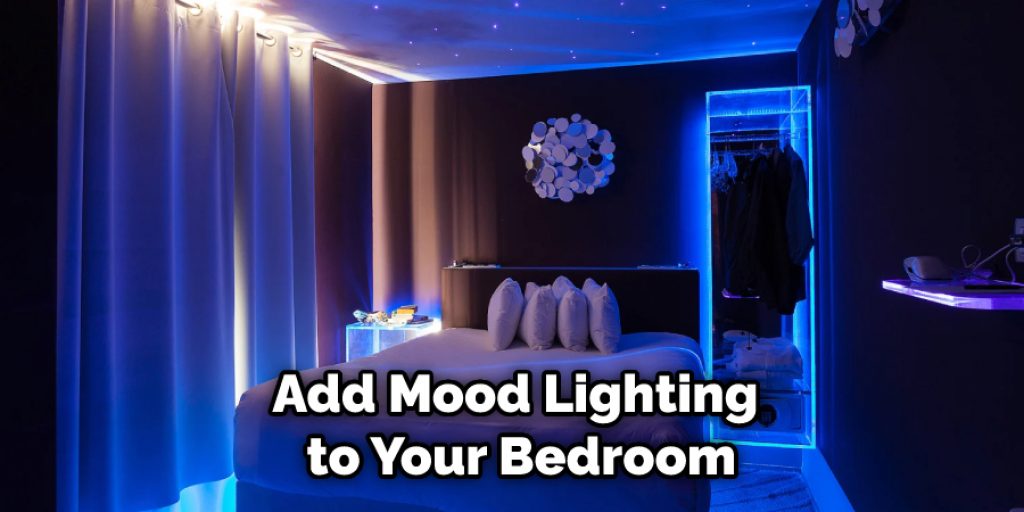 Step 5: Incorporate Wall Hangings
For a unique touch, hang wall hangings such as tapestries, quilts, or wreaths. Hang them behind the bed or use them as accents around the room. Add open shelving to display books, photographs, and other small items. Showcase your personality with the items you place on the shelves.
Step 6: Add Accessories
Finally, bring in small accessories to add character and interest. Place books, candles, a vase or an accent chair for added depth and texture. Try to select items that will fit in with your overall design scheme. With these steps, you can create a beautiful, comfortable bedroom without a headboard.
Safety Tips for How to Decorate a Bed Without Headboard
Safety should always be your top priority when decorating a bed without a headboard, especially if you have children in the home. Be sure to avoid any pointed, sharp items or could easily become a choking hazard.
Consider attaching safety railings around the edges of the bed frame for added security and stability.
If you are adding heavy or bulky items to the bed, ensure they are properly secured with fasteners or anchors to prevent them from falling off and injuring someone.
To help keep your furniture free of dust and dirt, use felt pads under table legs and chair feet when placing items on the bed.
Be sure to hang any artwork or pictures properly. Use wall anchors and mount them at least 6 inches away from the edge of the bed frame for safety purposes.
Avoid using any open flames and candles in the bedroom, as these can be a potential fire hazard if not used correctly.
Always protect your mattress by using a waterproof mattress pad and encasement. This will help to keep it free of dust, dirt, and pests that can cause damage over time.
Following these safety tips when decorating a bed without a headboard will ensure that you create an inviting and safe space for everyone to enjoy.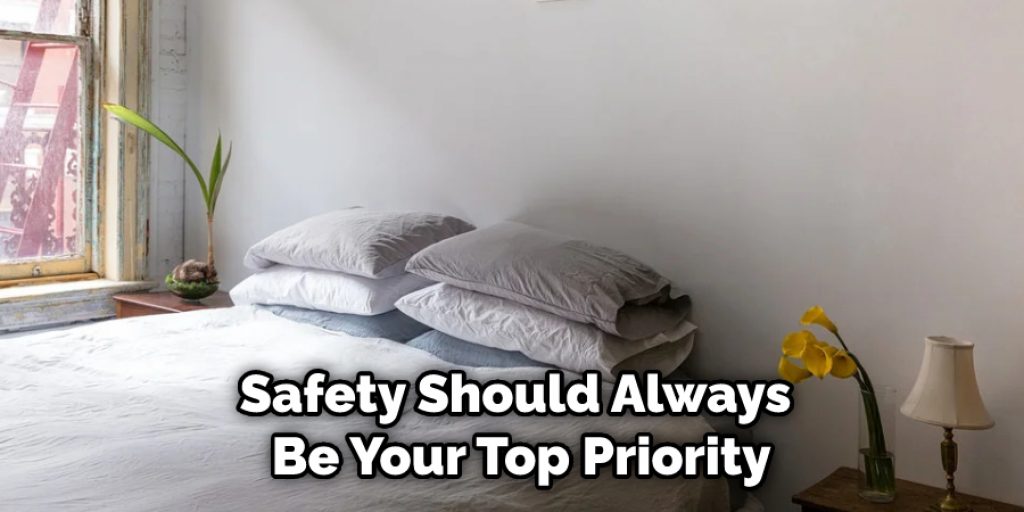 How Should You Arrange Your Furniture to Make It All Look Cohesive, Even Without a Headboard?
When you don't have a headboard, making your bed look complete and balanced can be difficult. To achieve the perfect aesthetic in your bedroom, here are some tips for arranging furniture without a headboard:
Start with the bed. The bed should be placed in the center of the wall or slightly off-center, depending on the size of your room.
Place nightstands on either side of the bed. This will help to create balance and symmetry in the space. Nightstands can also be used as a decorative focal point by adding lamps or other accessories.
Use artwork above the bed for a unique touch. If you don't have a headboard, artwork can be used to create a focal point in the bedroom. Consider adding a large piece of art on the wall above the bed as well as smaller pieces spaced evenly on either side of it.
Utilize other furniture pieces to give visual interest. Place an upholstered bench or armchair at the foot of the bed. Add a storage ottoman to act as a substitute nightstand. Or choose shelving units to display books, candles, and other decorative items.
By following these guidelines and utilizing furniture pieces to your advantage, you can create a cohesive bedroom design without a headboard. With a little creativity, you'll have a beautiful and inviting space that is sure to impress.
Are There Any Other Creative Ideas for How to Decorate a Bed Without Headboard That You Haven't Thought About?
There are many ways to decorate a bed without a headboard creatively. You can use wall-mounted art or photographs, mount floating shelves with photo frames, and hang textiles such as vintage quilts and tapestries. If you prefer something more subtle, you can create an accent wall behind the bed using paint or wallpaper with different textures.
A great option for small bedrooms is to use wall-mounted lamps to create a cozy atmosphere. If you have more space and want something eye-catching, you can place a series of oversized floor mirrors beside the bed. Add throw pillows in bold colors and patterns that contrast with the bedding to incorporate color. Finally, consider adding some greenery with a hanging planter for an added touch of nature. With all these options, you can easily create a unique look for your bedroom without needing a headboard.
How Can You Best Take Advantage of the Room's Existing Architecture or Structural Features?
The best way to decorate a bed without a headboard is to take advantage of the room's existing architecture or structural features. For example, if you have a built-in wall shelf, you can create an artistic display of books, photographs, and other decorative items above the bed. Alternatively, lean artwork on the wall behind the bed, which will act as a headboard of sorts. If you have an exposed brick wall in your bedroom, you can use it as a feature to hang art or other decorative items for an eye-catching effect. You could also frame the wall with wood or metal molding to create a makeshift headboard.
Additionally, using curtains around the bed can create a visually appealing and cozy factor. Hang curtains from a curtain rod or use tension rods to make them stretch across the wall behind the bed. You can also take advantage of existing furniture in your bedroom, such as side tables, armchairs, and dressers. Place these pieces near the bed to provide additional space for decorative items like lamps and photos.
Are There Other Tips and Tricks You Should Keep in Mind When Decorating a Bed Without Headboard?
Yes, there are a few other tips and tricks that you should keep in mind when decorating a bed without a headboard. First, consider using lighter colors to avoid the room feeling too cramped and dark. This can be accomplished by painting or wallpapering walls and choosing bedding with light colors. Additionally, it's important to layer different textures and fabrics. This will add visual interest while also making the room appear larger. If you're looking for a more modern touch, try adding geometric elements such as patterned cushions or wall art.

Finally, accessorize with items that bring in color and texture, such as poufs, floor lamps, rugs, and curtains. This will help make your bed the room's focal point without a headboard. Ultimately, by following these tips and tricks, you can create a beautiful bedroom with or without a headboard.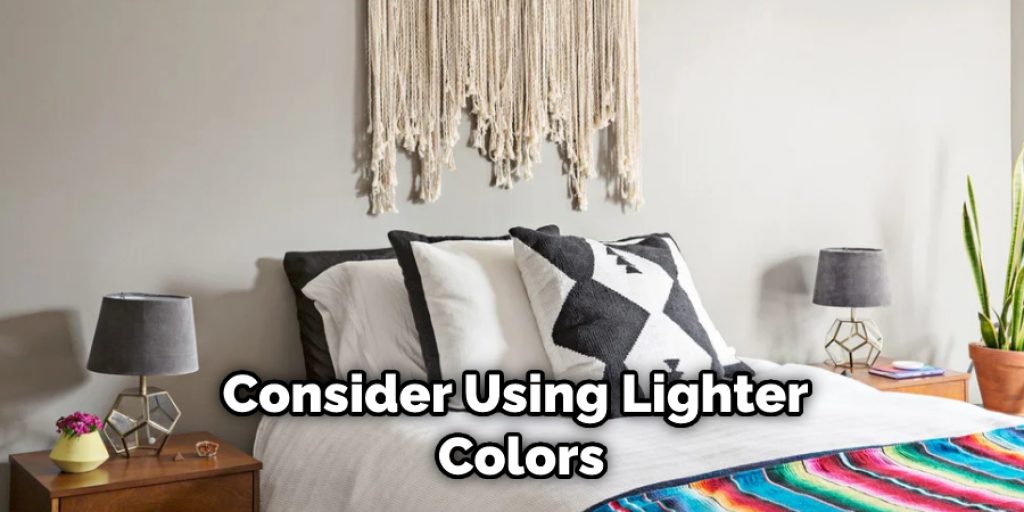 Conclusion
In conclusion, it is possible to decorate a bed without a headboard. Incorporating art and wall hangings, using colorful pillows and throws, adding fun fabrics, placing a bench at the foot of the bed, or bringing in an interesting area rug are all great ways to add style and personality to your room without having a headboard. You may also create your unique design with various objects such as mirrors, bookshelves, and plants. Try to think of creative solutions that work well for your space so you can create a beautiful bedroom without a headboard. I hope reading this post has helped you learn how to decorate a bed without headboard. Make sure the safety precautions are carried out in the order listed.