How to Decorate a Round Coffee Table
Are you looking to make your coffee table the centerpiece of your living room? Whether you want to decorate it for a special occasion or just everyday use, here are some tips for decorating a round coffee table.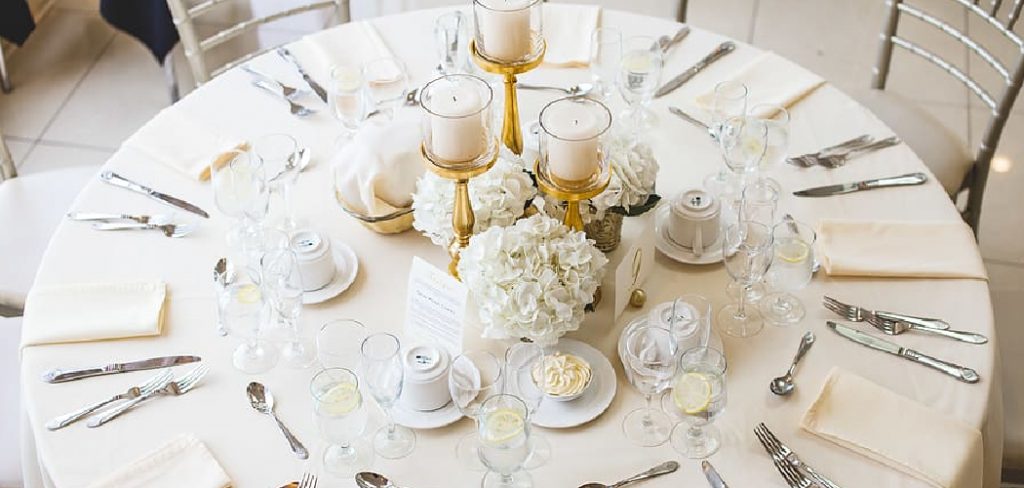 Coffee tables are often a central focus in living rooms, and round coffee tables are especially versatile when it comes to decorating. Whether you're starting with an empty table or looking for ways to spruce up your existing one, there are plenty of creative ideas for decorating a round coffee table.
From displaying books and magazines to adding decorative accents like flowers or candles, here is how you can make the most of your space by styling your round coffee table. In this blog post, we'll provide a few tips on how to decorate a round coffee table.
What Will You Need?
Before you get started, it's important to have an idea of what you need to decorate your round coffee table. Here are some items that you may want to gather before beginning:
Decorative accents such as vases, books, candles, flowers and other knick-knacks
Tablecloth or runners
Coasters
Flowers (fresh or artificial)
Candleholders
Trays
Bowls for storing items such as remote controllers and magazines
Mirrors, art pieces, sculptures, and other decorative items to add interest and depth to the table
Now that you've gathered your supplies let's dive into some ideas for how you can decorate a round coffee table.
10 Easy Steps on How to Decorate a Round Coffee Table
Step 1. Add Color
To make your coffee table stand out, consider using bright colors like blues, greens, and oranges in an Ombre pattern around the tabletop's edges. This will help draw attention to the table and create a beautiful focal point in the room. Additionally, you can add a pop of color by adding a few colorful flower arrangements around the perimeter.
Step 2. Layer with Tablecloths & Runners
Layering different fabrics is an easy way to add texture and color to your coffee table. Try using a colorful tablecloth as the base, then layer on top with runners or placemats in complementary colors for added dimension. This will also protect your table from spills and other messes.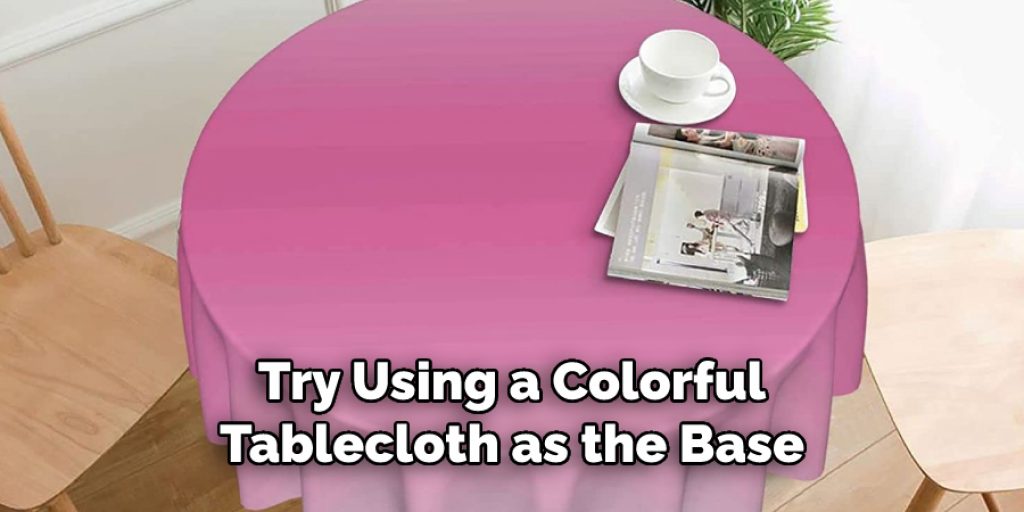 Step 3. Arrange Books & Magazines
Books and magazines are great conversation pieces that can help make your coffee table look less cluttered while adding visual interest at the same time. Try arranging them upright in stacks of different heights or lay them horizontally across the surface of the table for a more organized display. If you're feeling creative, you can also create an arrangement of different books and magazines to make a unique design.
Step 4. Add Flowers & Vases
Flowers are a great way to add life and beauty to your coffee table. Use small vases or jars filled with flowers in shades of pink, yellow, and blue for a bright pop of color. Opt for a single arrangement in an interesting vase or pot for a more subtle look.
Step 5. Place Candles & Candle Holders
Candles are perfect for creating an inviting atmosphere in any room, but they can also be used as decorative accents on your coffee table. Consider using tea lights placed in candle holders to create a warm glow in the evening hours, or use colorful candles with intricate designs to add interest and texture to the display. It will also add a pleasant scent to your living area.
Step 6. Create Interest with Trays & Bowls
Using trays and bowls as containers for items like remote controllers, magazines, and coasters is a great way to keep your coffee table organized while also adding interest to the space. Look for unique shapes and sizes that will add visual appeal to the display. However, be careful not to overcrowd the table – less is more in this case!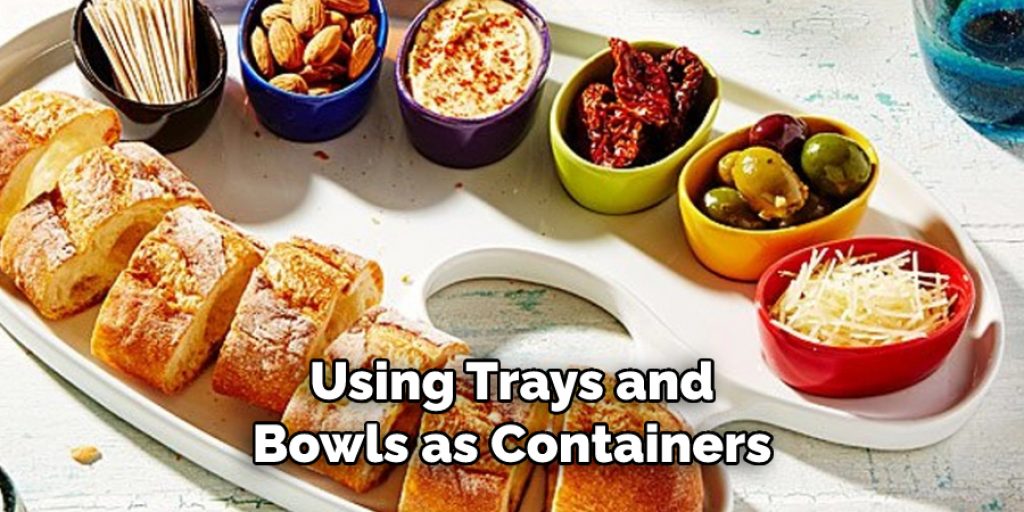 Step 7. Hang Mirrors & Art Pieces
Hanging art pieces or small mirrors around the edges of your coffee table can help create an interesting conversation piece while adding depth and dimension to the room as well. For example, try hanging a mirror above your coffee table with beautiful garlands draped from it, or hang up colorful posters or prints for an instant update. As an alternative, you can also place art pieces directly onto the coffee table for a more subtle display.
Step 8. Place Sculptures & Decorative Objects
If you want to add character to your coffee table, consider using sculptures or small decorative objects. Don't be afraid to mix and match different items – a few carefully chosen pieces can make all the difference in transforming a plain coffee table into something special. You can use mismatched figures or sculptures in different materials such as stone, wood, ceramic, and more for an eclectic look.
Step 9. Add Coasters
Coasters are essential for keeping your furniture safe from water rings and other damage. Look for coasters that match your style and color palette, such as a classic set of black and white coasters or a vibrant set with bright colors. You can even DIY coasters yourself with some fabric and glue!
Step 10: Enjoy the Finished Product
Once you've finished putting together your round coffee table, enjoy the view and admire your hard work. You've successfully designed a beautiful centerpiece for your living room that will be sure to impress visitors! Remember to switch up the items occasionally for a fresh look, and don't be afraid to experiment with new ideas.
By following these ten easy steps to decorating a round coffee table, you can create an elegant and inviting display that will elevate any space. With the right supplies and some creativity, you'll have a stunning centerpiece in no time!
5 Additional Tips and Tricks
1. Incorporate a Rug: To give your round coffee table the perfect finishing touch, select an area rug with bold colors and patterns to match the surrounding decor. This will help create a cohesive look in the room and draw attention to your coffee table.
2. Showcase Books: Use your round coffee table as an opportunity to showcase some of your favorite books. Choose titles that reflect your own personality and interests and arrange them into small vignettes for added interest.
3. Add Texture: To make your coffee table really stand out, include texture with items such as woven baskets, glass jars, or natural elements like twigs and stones. These textures will bring visual interest to the space and give it dimension when placed around the perimeter of the table.
4. Try Lights: If you want to add a little ambiance to the space, try adding small lights around the edges of your round coffee table. This will create a beautiful glow and make it feel more inviting.
5. Add Some Sparkle: Incorporating a few sparkly elements around your round coffee table is an easy way to add some glamour to your space. Try using candles, mirrors, or even small pieces of jewelry. Just be sure not to overcrowd the table with too many items and keep the overall look clean and modern.
With these tips in mind, your round coffee table should look its best in no time. Have some fun and get creative when it comes to decorating this important piece of furniture in your living space!
5 Things You Should Avoid
1. Too Much Clutter: A round coffee table can easily get overly crowded with too many objects, making it seem cluttered. Limit the items you display on your table to those that are both functional and aesthetically pleasing.
2. Unbalanced Design: Make sure not to group all of your accessories on one side or spread them out evenly around the table; find a balance between the two.
3. Too much Color: A round coffee table can easily become overwhelming with too many bright colors or textures vying for attention. Stick to one or two accent colors and let those be the basis for the rest of your design.
4. Unnoticed Items: Don't forget about items that will sit on the lower shelves of your round table – make sure to choose pieces that are eye-catching, even from a distance!
5. Limited Creativity: Get creative with your décor by adding in unexpected elements like plants, sculptures, shells, and other unique items. This will add visual interest to your space and keep people talking!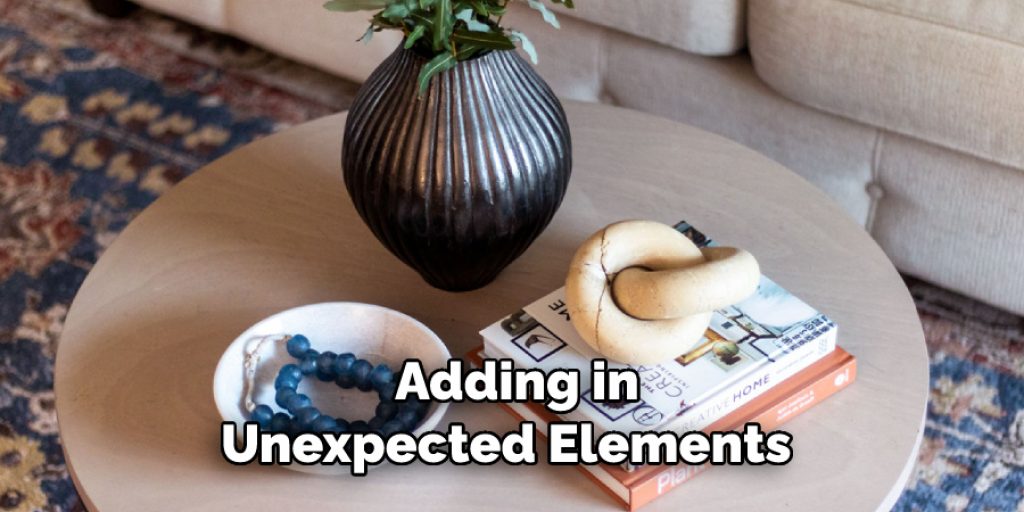 These tips will help you create a stylish and balanced look for your round coffee table. Be sure to keep these guidelines in mind when decorating, and you'll be sure to have a beautiful and functional centerpiece.
Conclusion
Now you know how to decorate a round coffee table while avoiding common pitfalls. Remember to be creative and have fun with your décor; when in doubt, keep it simple! With these tips, you'll be sure to have an eye-catching and stylish centerpiece that will be the talk of any gathering.
Decorating a round coffee table can be tricky, but it doesn't have to be daunting. Just follow the tips above, and you'll surely have a beautiful table that will impress your guests!
Hopefully, the article on decorating a round coffee table helps you create the perfect centerpiece for your home. Good luck! Happy decorating!