How to Fold a Chinese Take Out Box
Chinese take out boxes are the cute mini wonders that will save you from spending hours wrapping up a small present while struggling with scotch tapes. If you have some hard papers and know how to fold a Chinese take out box, you will never have to worry about having a box or wrapping your present again. And here we will tell you all about how to complete this mission without spending any dime.
So, what is a Chinese take out box? If you cannot understand by the name, we will tell you that you have already seen it. When you go to some restaurants and bring some take-out food at home, you will find that the food is wrapped in a perfect paper box that can be unfolded within a few seconds. That folding box is called a Chinese takeout box. It is not only to wrap food, but you can use it when you are trying to give someone a gift.
A great idea is when you want to give your friends some homemade cookies, you can make one of the boxes and write down some messages on the body to make the gift look special. And that is why we are here to tell you how to fold a Chinese take outbox. 
It does not take some rocket science to figure out how to fold the box. You do not have to worry about working hard to find out the materials. All the things you will need for this project can be found at your home. You are going to need
• Template for the boxes
 • Scale
 • Papercutting knife
How to Select the Template
To learn how to fold a Chinese take out box, the first thing you have to know is that you need to have a template for the box. The template is fundamental to make the box as you will not be able to do it with plain paper.
As for the template, they are readily available online. There are many websites that have free templates for you to download with all the required measurements. All you have to do is find out the one needed for you. And in case you already know how to make the template, you will be much benefitted.
You will find out that for making the box, the paper has to have some cutting and designs that will make it easy for you to fold them into the right shape. Also another important thing is the measurement. You will have to know the right size to get the right side of the box.
A medium-size Chinese take out box will require for you to have 12 inches in all side paper. And if you want bigger or smaller, you can customize the size according to your need. But make sure the size is square. When you select the desired template, you can print it out and trace it on the paper, or you can see the measurement and cut the craft paper accordingly. So, before you do anything else, you have to make your box template ready.
Step for How to Fold a Chinese Take Out Box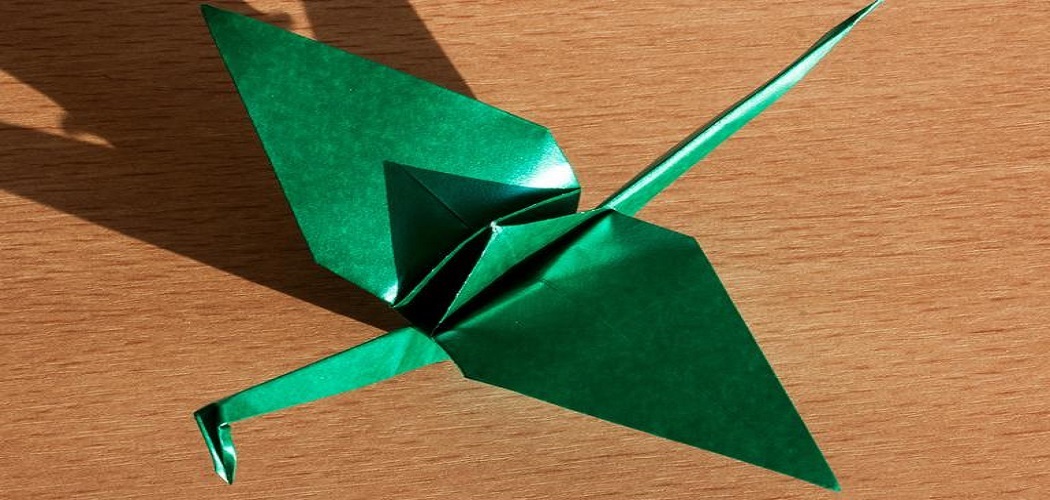 Step 1: Now that you have the template ready, you can start with the folding. The first thing you have to do is fold from two sides of the paper. And then to the same thing from the other sides. What this will do is make a rectangular shape in the middle.
Step 2: After folding the middle portion, you will need to fold the top parts of the paper. The top part should be cut out in a smaller portion that is going to use as a portion to seal the box. One piece of advice is that when you are folding, you can use a ruler to make the line straight and creaseless.
Step 3: After you are done, you can see that the box has the shape for folding into a box, but the corners are not ready. So, what you have to do is fold corners into a diagonal way; after doing that, you can close the box, but you will find the corners sticking out.
Step 4: Now, you will have to make the sticking out corner fold into a way that will make the box look like it is folded properly. You will have to take two sides and fold them close to one another on one of the sides. You may feel that when folding a certain side, it is going to be hard. That is when you have to fold it on the other side. After folding them, you need to glue both the portion together, so they will not fly out. Do it to the other sides as well.
Step 5: You are almost done with the box. Now you have to make sure that the sealing portion of the box is okay or not. For that, you need to cut out a hole in one of the top portions and put the other portion through the cutout to seal the box.
Decoration
The decoration of the box depends on what you are going to use it for. Whatever occasion you are using it for or not, you can add some sticker or draw something on the box or another paper to glue it down on the box. You can add many other decorations to it. You can use different kinds of papers as well as long as they are hard enough to hold the present. This will make the box more suitable for putting a gift on it.
Final Thoughts
That was all for how to fold a Chinese take out box. Now, you can make small cute boxes and put on the gift on them to give them as a present to your loved ones. We hope our instruction will be good enough for you to learn the process.
you may also read now
1. How to Make a Longhouse Out of a Shoebox