How to Make a Demo Reel With no Experience
Many of you face troubles for the lack of experience to make a demo reel. In this article, we will give our best opinions on making a demo reel with no experience and making it easy for you.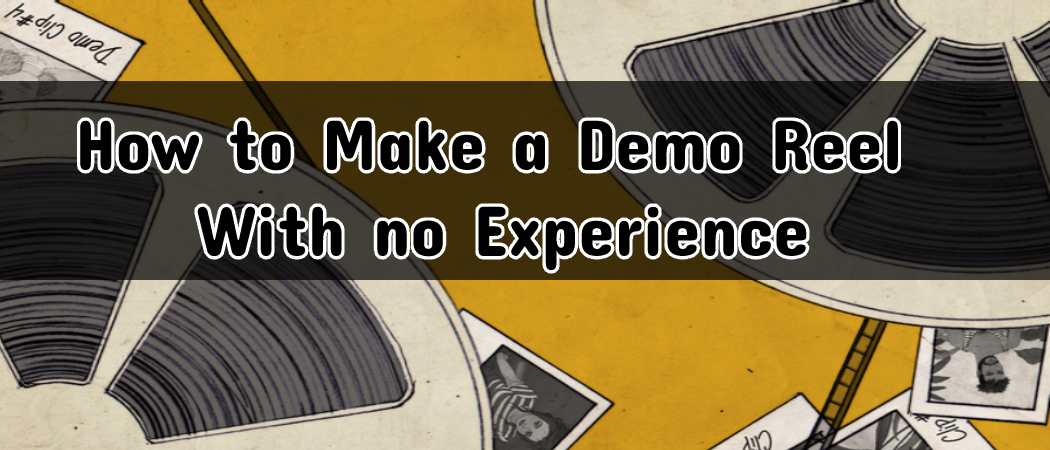 How to Make a Demo Reel With No Experience
Make it short:
The key to making the demo reel better is to make it short. Your demo reel should be around two to three minutes.
Making longer than that is not a good option as you will make the viewer bored and ignored.
You can make several 20-30 seconds clips showing your abilities and mix them at appropriate positions.
Keep the best part of your clips at starting as that will impress the viewer and, in that way, they will want to see the rest of the video carefully.
Clips Selection:
Clips are the basement of your reel demo. The interesting they are, the more you will get attention.
Avoid using low-quality footage. It is not beneficial for you. If necessary, try to increase your expenditure to meet the demand.
Try to focus on yourself in the clips rather than the actors. It will help the viewers to compare you among the others.
Before choosing clips, have some study on the field that matches your interest for the demo reel.
Show your full capability in the reel. Like If you play the role of an actor, add as much diversity as you can. If you play the role of cinematographer, include various screens as lightings and contrasting moods.
Make your video suitable for the position you.
Do not give old footages. The viewers want to watch the most updated activities. Try not to show 10 or 10 years old yourself in the video.
Do not use the same project in multiple clips. It will reduce the quality of your clip.
Intro:
Intros are the best part for making a viewer eager to watch your video. If you make your opening something fancy, it won't be good for you.
In the intro part, try to give a simple identity of yourself. It will be a black screen having your name in there.
If necessary, you can add the title of your specific role. If You play a role as DP, then beside your name, write "Director of Photography."
Giving a professional-looking, you can add a logo animation on your reel.
Contact Information:
If you applied for a job through a demo reel, giving your contact information in the reel is a good option.
Though you sent your cv at the time of watching, the employers may not have the cv at that moment, and that may cause some technicalities of being selected.
The best part to add your information is at the end of the reel.
You can add your name, email address, phone number, website, and other contact information.
In case of not having a professional website, you can spend some time online to research and create one for yourself.
If an agent or agency represents you, you will add their contact information replacing yours at the end of the reel.
Music Selection:
Most of the time, music makes a clip better.
If you are making a silent demo reel, we suggest adding some music to it.
Be careful about using music; if it distracts the viewers from your reel, it will not be beneficial.
Try adding the music that goes with the flow of your clip. You can also shift music to keep the flow.
Never use any copyrighted music in your clip. If you have the permissions, then it is okay.
Being Specific on Your Role:
If you have a different character's role in showing in a video, we suggest making two reels. The clip will make the viewer clear about the ideas and skills of your roles.
If you have both drama and comedy character roles, then try different reels for covering them.
Making different reels is not a must. If you can cover both of your character's roles in one reel, then it is okay!
One thing to be mentioned that never include others' work in your demo reel. This practice will both destroy your reputation, and viewers will try to ignore you.
Be creative in your specific roles!
Choose an Editing Program:
Choosing an editing program is an essential step in making your reel. There are various programs as Adobe Premiere Pro, Movie Edit Pro, iMovie.
You should choose software among them and install it in your system (IOS or Mac) suitable for you.
Video Format:
You should choose a video format that is widely supported. Otherwise, your demo reel may be discarded. The formats ( .webm , .mp4 , .mov , .flv , .mkv , .wmv , .avi , .swf ) are widely used formats.
You should make the video as small size having a high quality. You can compress the video file but care about the quality of your video. Try to obtain an optimal size having it less compressed in quality.
Hiring Professionals:
If you are not confident about making a reel by yourself, you can always help others.
If you have a friend who has experience in this area for a long time, you can get his help by watching the professionals' reels always a good option for increasing your skill.
The professional will help you to make your clips more perfectly through their skills.
If your video editing skill is not good, you can watch some professionals' videos and get help from them.
Final Thoughts
Whether you hire a professional or not, the key thing to be successful on your reels is to be creative and make some invention skills so that the viewers touch a different taste in your reel. Add the clips so that those clips show as one project, not various projects; after making your reel upload it online, the world is now based online, which will help to give you attention to the people. So, we offer best wishes on your demo reel, and we think you find it easy on how to make a demo reel with no experience.
You may read also –