How to Make a Photo Booth Frame for Baby Shower
Your baby will always require some special attention and you will definitely not hesitate to provide that, will you? What about the photo booth? For catching some wonderful moments, a photo booth is a must. And a baby shower photo booth is one of those crucial items. Yeah, buy a ready-made version from the online shops but they aren't going to provide you with all the customizations you want.
I would rather suggest making your own photo booth frame. Don't worry; it is not that hard. I am going to show you how to make a photo booth frame for a baby shower with some simplest methods. So, instead of spending time somewhere else, spend a couple of minutes here to gather this useful information.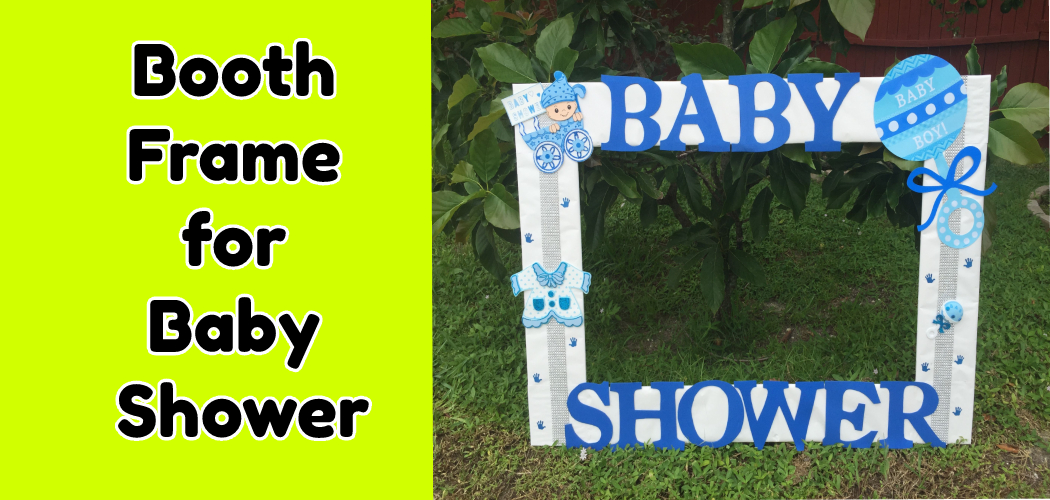 How to Make a Photo Booth Frame for Baby Shower
Below you will get some easy DIY ideas to make a perfect baby shower booth for your sweet little baby. So, let's get started!
Honestly, there are tons of baby shower photo booths out there. But I have chosen the easiest one. It is a selfie booth. The good thing about this type of booth is that you can recreate this for weddings, christenings, birthdays, and many other parties. The design of this selfie booth follows the British tea party theme and that's why I am going with the British garden with lots of flowers and grasses.
Things You Will Need for the Selfie Booth
A large piece of card
Leftover moss
Lots of fake flowers
Some PVA glue
Some metallic sprays
Craft knife
And gorgeous baby lettering
The Method
Step 1
First of all, you are gonna need to cut the frame out of the board. For this, you can use a ruler or just go straight with your hand. It depends on your confidence level.
Step 2
Put plastic sheeting under your newly cut frame. I have used an old shower curtain for this. Then you will need to glue your Mod Podge where you prefer to attach the entire frame.
Step 3
Open the glue bottle and spread the glue alongside the border of the frame. Then use a brush to make sure every corner and every edge is coated properly. Remember to put your cloth or plastic sheet under the frame during this process. It will protect the surface of your nice table.
Step 4
Once you cover up the border with glue, you have to now cover the edges with the moss. So, take the mosses and spread is as much as you can onto the spaces. Then flatten it down with your hand so that every space can be covered up properly with leaves or roses. After covering up the border with moss, let your selfie booth dry.
Step 5
While your selfie booth is drying, prepare the flowers. Cut out the unusual leaves and roots from the flowers. Then take the spray and spray on the leaves and the letterings. You can use different colors based on your preference to acquire the correct texture.
Step 6
By this time the frame should be dried up. Now, take the flowers and leaves and assemble them on the frame to see if they look good or not. Make sure to arrange everything properly. In my case, I have used three roses on every corner and put a bunch of them in the middle. I have also filled the empty spaces with the leaves. 
You can follow your preferred design with the flowers. If everything is perfect then you start gluing every piece up. Make sure to use a little amount of glue if don't want to mess the appearance. You can use your glue gun to accomplish the assembly and attachment with the frame. After gluing everything up, your selfie booth will be ready to use.
Final Words
Finally, guys, your selfie booth is ready. If you want to use the booth for a long time, you will recommend you use thick cardboard. Thick cardboard will ensure the maximum durability of the frame. You can also pick your favorite design if you master this particular booth.
All of the materials I have used in this process are easy to find and costs only a few bucks. Hopefully, things are clear now. If you feel any complications or have any questions to ask, please use the comment section. I am eagerly waiting to hear from you.
Check it out to learn to make a cinderella carriage out of a wagon.