How to Make an Indoor Rug Waterproof
Rugs are a great addition to any home, adding style and comfort. However, they can quickly become damaged if exposed to water or moisture of any kind. Luckily, an easy way to make an indoor rug waterproof will allow it to stand up against spills and other hazards without ruining the look or feel of your rug.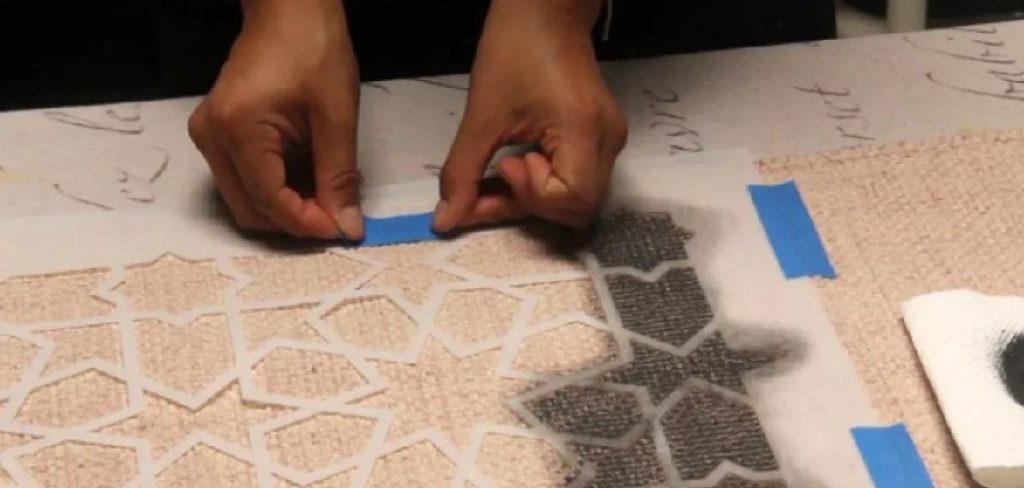 While it may be tempting to just lay out your favorite indoor rug in the bathroom or kitchen, you should know that this is not a good idea. It can damage water, ruin your mat, and cause mold problems if the moisture isn't properly dried up. So today, we will show you how to make an indoor rug waterproof to last for years!
8 Ways on How to Make an Indoor Rug Waterproof:
1. Use a Rug Pad
Rugs can help prevent you from slipping and falling, and they can also make a room look nicer. But if you have a dark-colored rug, it might get stained easily. Accidents can still happen even if you have a rug over your carpet. Cleaners can help remove stains, but sometimes they don't completely go away.
You must buy a good-quality rug pad. This can prevent accidents because it will make the rug too heavy to be moved by the dog or cat, and it will also stop liquids from seeping through to your carpet or flooring. The best rugs are rubber backing, but buy a rug pad if you can't find one. It will stop the rug from slipping too.
2. Use Carpet Tiles in Wet Areas
Carpet tiles protect your floors because they can be taken up and washed when something gets spilled on them. This is especially useful if you have pets, children playing indoors, or even if you drop a glass of drink on the floor. Cleaning up a few tiles is much easier than shampooing and drying your entire carpet.
The tiles should be laid quickly and stuck down with double-sided tape or adhesive spray, which you can buy at any hardware store. They come in various colors and styles, so you will surely find some that will suit your existing decor.
3. Use a Shag Rug
Shag rugs are back in fashion these days, and they are very good at protecting your flooring because all the fibers cover it, so nothing is sticking out to snag on anything. The great thing about these rugs is that they are very comfortable under bare feet, which is perfect for preventing accidents.
4. Use a Rug with a Border
Rugs with colored borders are perfect for preventing stains from getting through because the border has to be stained before it can run onto your floor or carpet. This makes them very good protection against children and pets who like to play on the rug and don't always pay attention to where they put their feet. The border's color will also stop it from looking dirty quickly.
You Can Check It Out to Crochet, a Giant Circular Rug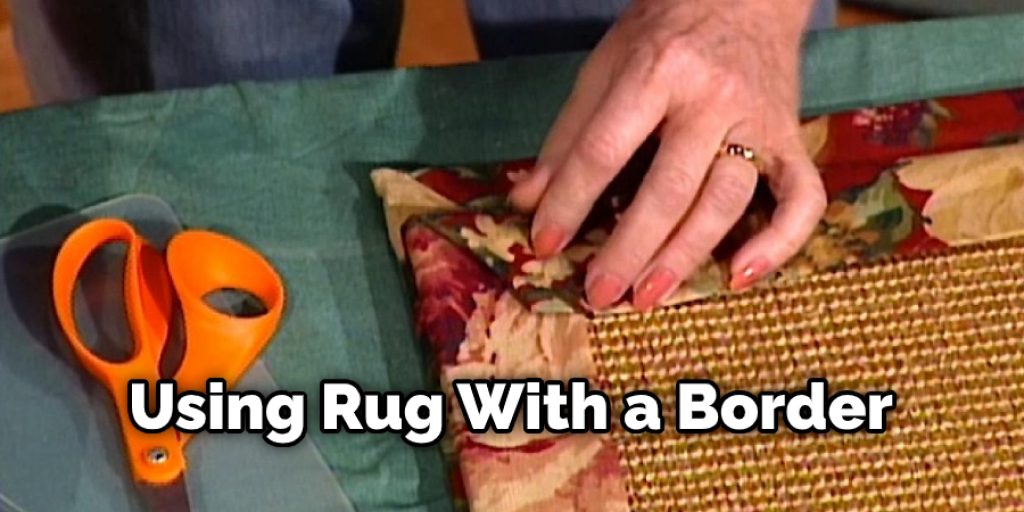 5. Use a Plush Rug
A plush rug or shaggy rug is made of loops of fabric that are extremely good at preventing stains because the liquid runs off before it can seep through to your flooring. However, this means that you have to be careful where you place these rugs because they cannot be cleaned easily.
6. Use a Rug with Fringes
Although fringes are not always that practical, they can stop accidents from happening quite as often because the liquid runs off so quickly and doesn't have time to stain your rug before the fibers soak it up. If you do have any accidents, then be sure to clean it immediately because fringes are more likely to contain the stain than other styles of rugs.
7. Use a Plain Rug
Plain rugs are the easiest to clean because you can easily vacuum them. They also don't have any intricate borders or fringes, so they will dry quickly and not leave a stain even if something does get spilled on them. Because of this, plain rugs are perfect for high-traffic areas in your home.
8. Use Rug with Nylon Fibers
If you purchase a rug that is not made of nylon, it might be worth investing in one with this type of Fiber because they are very good at preventing liquids from seeping through the flooring below. This makes them extremely good for homes where children or pets are running around. They are also a bit more hard-wearing than natural fibers so they will last longer too.
Tips to Prevent Water Get Soaked into Your Rug:
Vacuum and shake your rugs outside regularly to remove any dust and dirt collected over time. Taking this step will ensure the longevity of your rug.
Invest in a rug pad or a rug underlay. This makes the rug thicker and more difficult for water to seep through to the floor beneath it.
Remove any shoes or other objects that track in mud, dirt, salt, or snow. These elements will scratch the floor beneath your rug and cause it to look dirty over time.
Vacuum your indoor rugs frequently to remove crumbs, hair, and dirt before they become embedded within the rug's fibers.
Place mats outside your door to catch any dirt, mud, salt, or snow before it goes inside.
Place a rug runner in high-traffic areas to minimize the amount of wear and tear caused by foot traffic.
Conclusion:
Suppose you are looking for an easy, do-it-yourself project to try this weekend, learn how to make an indoor rug waterproof. This article has shown you step-by-step instructions on how to keep your rugs clean and dry no matter what spills or accidents happen in the future. So take a few minutes today and be confident that if anything happens with your rug, it won't ruin it!
After reading this blog post, we hope you have found some helpful information about making your indoor area more appealing by adding a rug. Don't miss our other posts well-containing tips on many home decorating ideas like creating DIY curtains or updating outdated furniture pieces.