How to Make Removable Boot Covers
You would definitely not like to risk your hundreds of dollars boot to some emergency environment, would you? Well, that's where you need to put a shoe cover on your shoe. Sooner or later, you will definitely feel its importance. Besides, it is a must-have item when you really love your shoes and keep them protected for a long time. You can simply buy them from your nearest shop; even they are outnumbered in different online shops. But do you know you can easily make them in your home? Yes, they are quite easy, and you can save your money too. The good news is, you won't have to go anywhere else to learn how to make removable boot covers. I am gonna show you the simplest way here in this article. So, leave all your tasks for a while and concentrate on this article until the end.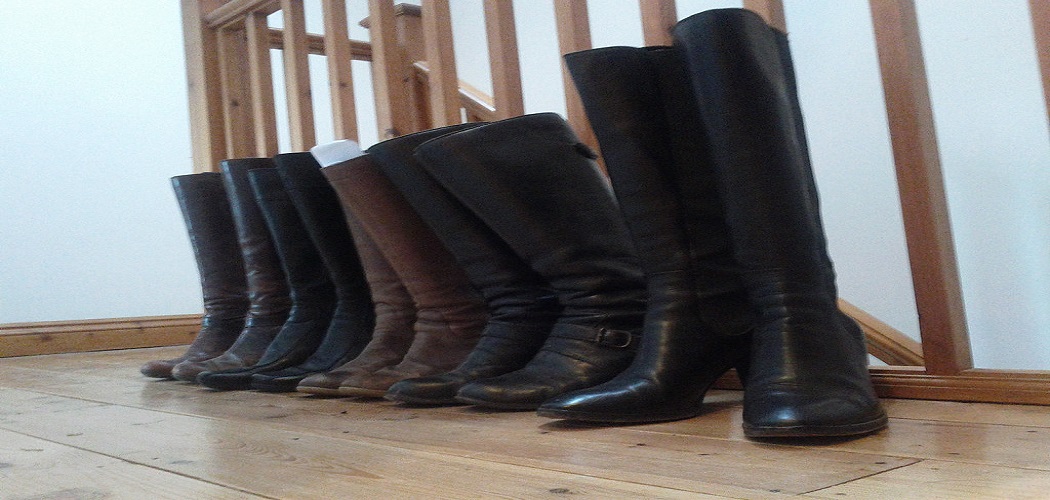 How to Make Removable Boot Covers
Step 1
First of all, you have to cut out your material with which you want to make your boot covers. So, get your boot, place it on the material that you have selected for this project and acquire the accurate measurement. In this case, you can use several types of materials, but it generally depends on your purpose of using it. If you are going to use your boots for the cosplay, you can choose a different color fabric. On the other hand, if you are going to use the covers for protecting your boots, you have to choose something durable and waterproof at the same time.
Step 2
Once you have cut your desired material with the accurate measurement of your boot, you have to now pin the ends by putting your boot inside. Don't worry; we will sew them later. Make sure to identify the curve of your boot and leave some additional space around because it is going to be necessary if you are putting going to put the zippers.
Step 3
Now, use a marker pen and mark the area that you have pinned earlier. Now, you have to sew the ends following that marking lines. Sew a zipper enclosure at the rear part so that they can be taken off easily. If you are using any elastic type or stretchable material, you won't have to install the zippers. They are ready to go without zippers. Once you complete the sewing process, your boot cover is partially ready.
If you want, you can apply some detailing on your boot cover so that it can offer you a greater look. That's going to be a crucial part if you are about to use them for your cosplay. But for the protection of your boot, you are okay with this only.
See, I told you it is easy. If you still have any questions, feel free to ask me through the comment section below.
You May Read Also. How to Clean Rough Out Leather