How to Throw a Foam Party
When it comes to a party, people will never get tired of finding ideas for a different theme. One of the most popular themes for parties is related to water and, in this case, a foam party. When things get a little bit monotonous, arranging a foam party will change the mood and get people excited about the event. A foam party is not only about getting yourself covered in foam, but it also includes music, drinks, and games. The party could be about a birthday, graduation, prom, reunion, new year, or anything. If you are up to arranging a foam party, we will tell you the ways of how to throw a foam party.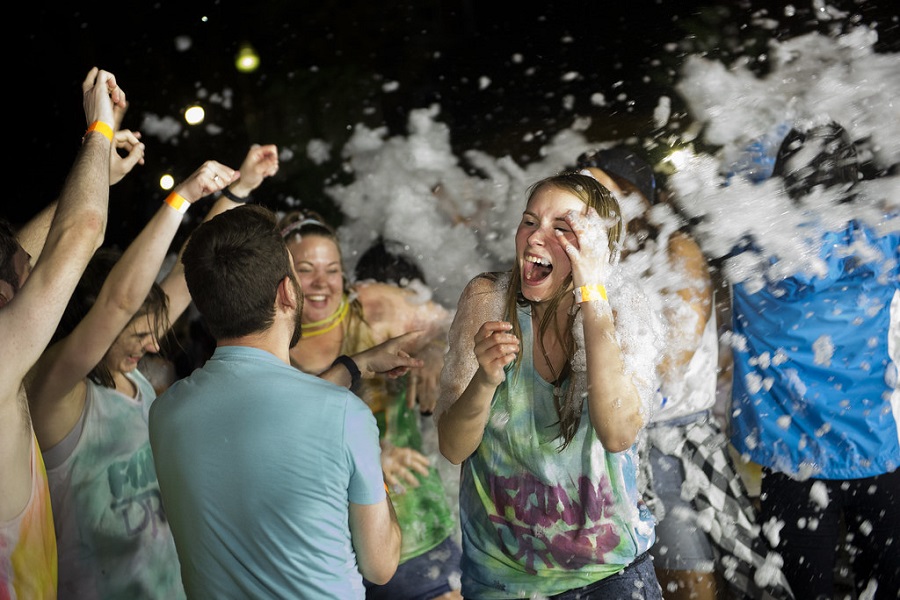 Instruction on How to Throw a Foam Party
Selecting the Venue
The first thing you have to do to learn how to throw a foam party is selecting a suitable venue for the party. The venue will depend on the occasion, season, people, and other environmental and personal issues. But mostly, the season during the party is the most important one.
If you are going throw a party during the summer season, you will very much like it to be outside. During the summer, it is already very hot inside the house. So, what else could be better than having to enjoy your day with foam and your friends being outside? If the party is during winter, you would be glad to arrange it inside a house.
The next thing you have to water source and environment. Before you can decide on the venue, you need to find out if the place has proper water supplement or not. And that leads us to the next topic, which is the environment.
As much as you care for the people, you need to care for the earth. Whether you arrange the party inside or outside, you need to see if there are enough arrangements to dispose of the water and save the grasses if it is outside.
Choosing the Right Foam
The next important thing is choosing the right foam. A lot of people will say that using dishwashing soap will do the work. But if you want to arrange a safe party, you better stay away from dishwashing foams. It will indeed create more bubbles most quickly, but it will surely create some irritation for the skin and, to some extent, give people allergy.
The best choice should be using a foam machine to create the foam. As for the material, you should use mild and not get irritated when it gets inside the eyes. There are many soap and bubble bath bombs at affordable prices that will give you a good foaming experience.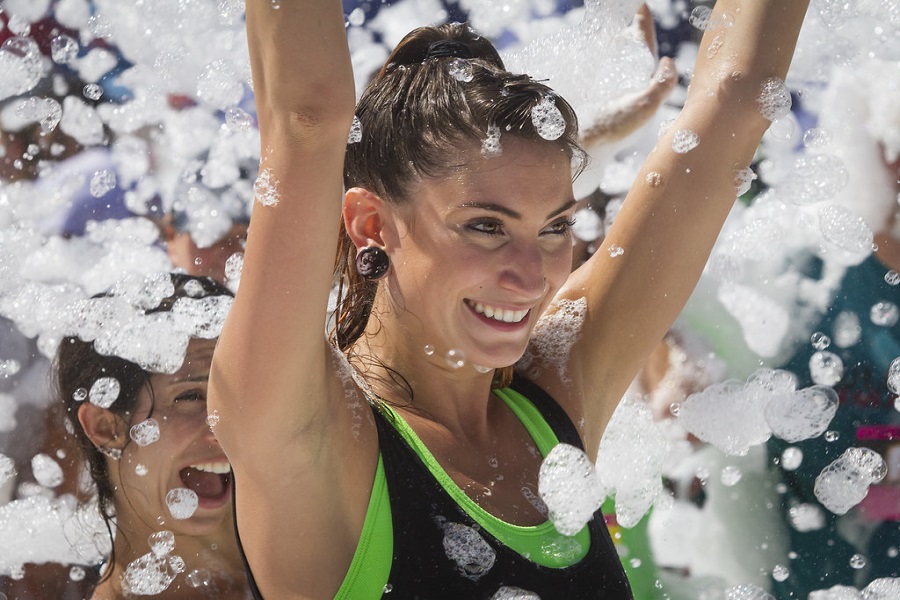 Preparing the Ground
As for the next step for how to throw a foam party, you need to prepare the ground you are holding the party on before anything else. If you are arranging an outside venue and it gas grass, you need to make sure you cover up the grass so they will not get damaged. You a good wrapping item that is big enough to hold the place. Even if the venue is inside, you need to cover up for safety purposes. Get the wrapper secure with enough tapes.
Arranging the Props
Now you have the main things under control; you need to focus on the props. It depends on you what you are going to surprise your guests with. No party will be a party if there is no music. So, get your speaker or DJ ready to burst music as loud as they can. You also need to arrange some gaming and food for entertaining your guest to enjoy the time with fun.
Some Safety Tips
There are a few things you need to be careful about arranging a foam party-
You should make sure that the electrical items are all covered up or place in a safe distance from the foam. As everything around the party is going to involve water, it can get very dangerous to have electrical items around.
Always remember to use plastic plates and cups. The venue is going to be slippered, so if there are glass materials, it can shatter and cause accidents.
Remember not to install any sliding or slippery games as it could get someone injured.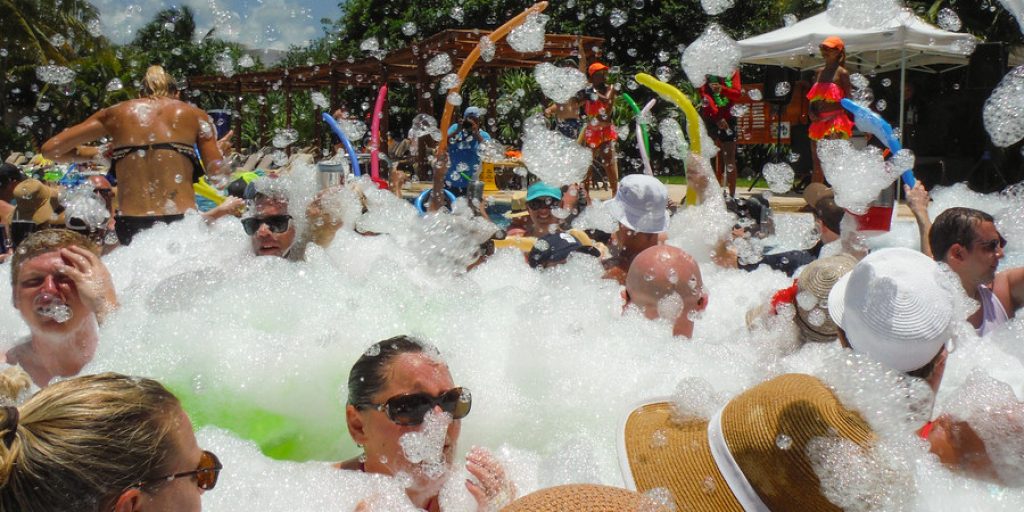 Final Thoughts
That was all for how to throw a foam party. We hope our tips will give you ideas and safety measurements to arrange a good foam party that you can enjoy with your friends and close ones.