How to Decorate a Garage for a Party
Whether it's your birthday party, graduation party, homecoming party, or any other party, the first thing that will bother you is where you have to arrange it. If you have a backyard that will do the work but not a good option for rainy days. The best choice for everything is inside your garage. If you are up to holding a party on your garage but at a loss for how to decorate a garage for a party, we will give you some excellent DIY tips that will awestrike everyone. So, let's get started.
DIY: How to Decorate a Garage for a Party
Prepare the Garage
The first thing you have to do on how to decorate a garage for a party is to prepare your garage. Your garage is not going to be empty; we believe So, you need to take out all the stuff inside and store it somewhere else for the time being.
The best idea is to get some cardboard boxes and put all the things inside there. Clear out the area by moving your car and tables outside.
After clearing everything, you need to clean everything as well. Wipe the floor and dust the wall so that there will be no dust and cobweb lying around.
Set up Tables and Chairs
At a party, you are surely going to have food, and you want your guest to sit down as well. That is why you need to assemble a table and few chairs there.
You can decorate the tables with different kinds of table cloths. For the tablecloth, you can use decorative papers or some funky clothes. Put the tables around the corner or beside the wall, so there are still place in the middle.
You can arrange chairs or some mat on the floor so everyone can sit comfortably and enjoy the time.
Set the Decoration
Now you need to set up some decorations around the wall. You can buy some curtains or fabric that can be draped over the wall using adhesive wall hooks. It will cover up the walls and give it a beautiful finish.
Another great item for decoration is using Christmas light. You can buy those lights and drape them on the curtains and around the table.
The next thing you need to do is buy balloons. If you are holding a party for a particular occasion, you can purchase the letters and numbers balloon and spell out the party name. Also, if you are going for certain kinds of themes, you will have to use balloons for the colors that fit the theme.
Check it out to learn to make balloons float without using helium.
The Last Touch
As for finishing, you can put out the foods and other items that you are going to use at the party, and you are done learning how to decorate a garage for a party.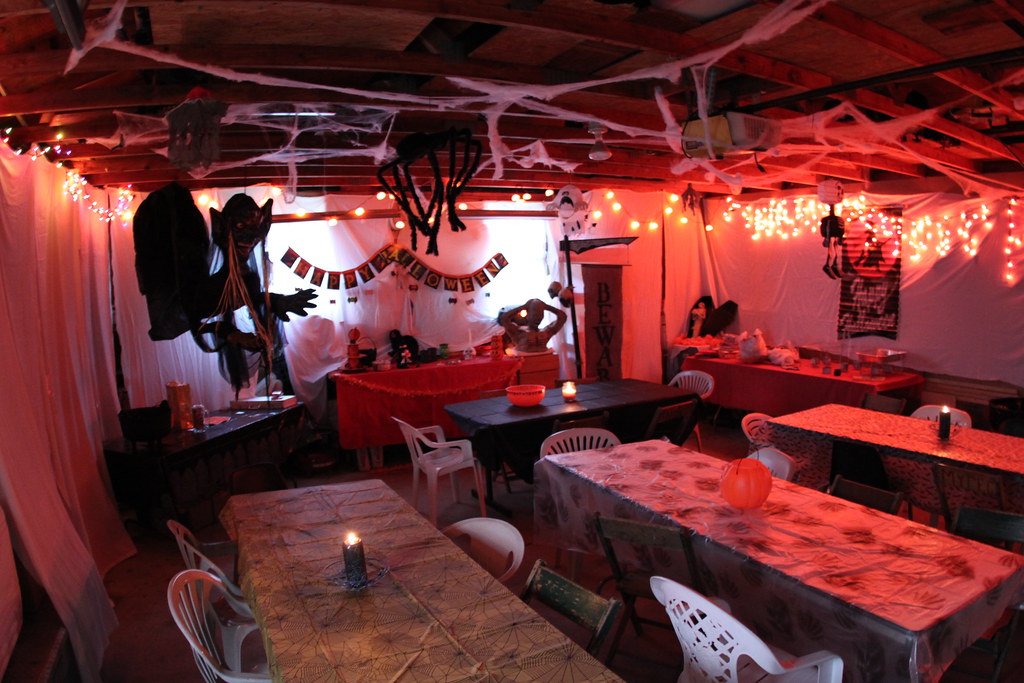 Final Thoughts
That was all from how to decorate a garage for a party. Using these basic tips, you can now hold whatever occasion you have at your own garage. It is cheap and easier than anything else.
You may read also –