How to Flip Beds on Airbnb
Have you ever wanted to make money renting out rooms on Airbnb but felt like you don't have the resources to do it? Well, look no further! Today's blog post will help guide you through the basics of how to flip beds on Airbnb.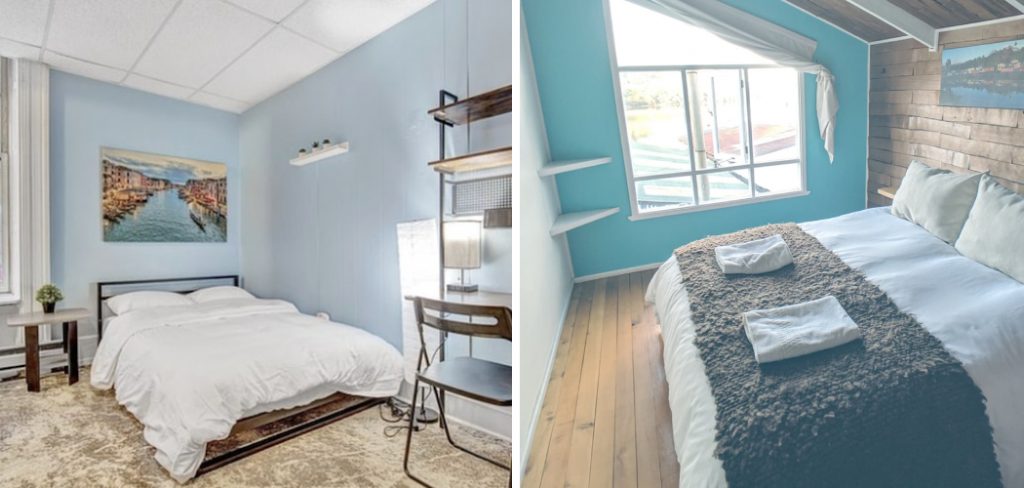 Whether you're a beginner or an experienced host, this informative guide will provide tips and tricks for turning your investing capital into an income-generating rental property.
We'll discuss understanding how pricing works, creating an effective listing strategy, and more in order to get the most out of your experience. So for those looking to get their feet wet with multibedroom investments – let's dive right in!
What Does Flipping Beds Mean on Airbnb?
Flipping beds on Airbnb is a term used to describe the act of buying or renting a property, furnishing it with amenities and then listing the property on Airbnb for rent. This type of business model allows you to make more money than a traditional rental would bring in through long-term rentals because you can charge guests higher rates for short-term stays.
When flipping beds on Airbnb, there are some important steps that need to be taken. These include finding the right property, purchasing and furnishing the property, advertising your listing on Airbnb, setting up check-in and checkout procedures, and providing a great customer experience.
When flipping beds on Airbnb, it's important to find a property that meets your needs. You should consider factors such as location, size, amenities, and potential rental rates. It's also important to make sure that any necessary permits are in place before you rent out your property.
Once you have found the right property to flip beds on Airbnb, you will need to purchase and furnish it with amenities. This includes buying furniture, appliances, linens and other items that guests may need during their stay. It is also important to ensure that all safety regulations are met when furnishing a rental property.
Once you have purchased and furnished your property, it's time to advertise it on Airbnb. This involves adding detailed descriptions of the property, photos and videos, setting your rates, and providing information about amenities. You should also include details about the check-in process, payment policies, any house rules, and contact information for guests who need assistance during their stay.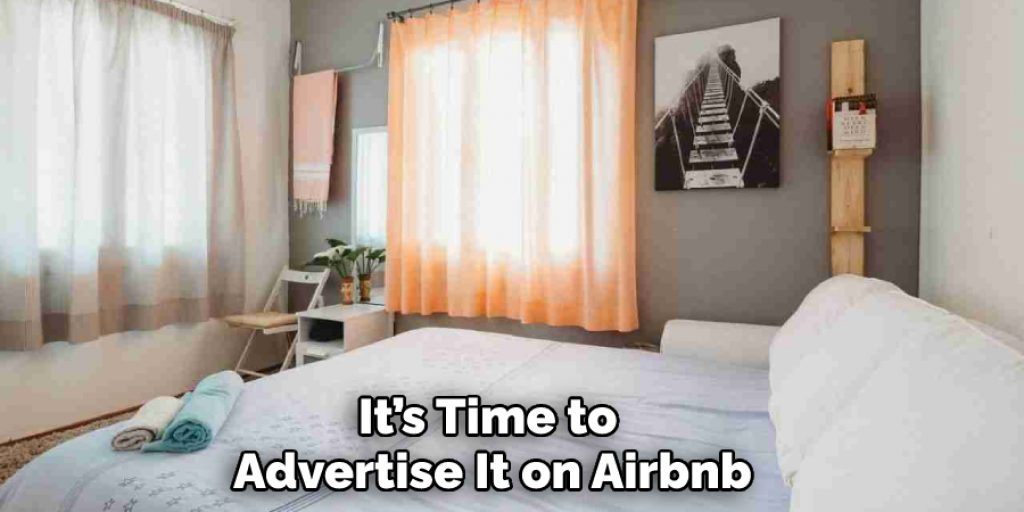 10 Methods on How to Flip Beds on Airbnb
1. Choose the Right Location
When it comes to flipping beds on Airbnb, location is everything. You'll want to choose a location that is popular with tourists and that has a high demand for short-term rentals. Additionally, you'll want to make sure that the area is safe and that there are plenty of things for guests to do nearby.
To get the most out of your investment, you'll want to research the local market and make sure that the rental prices in the area are profitable for you.
2. Find a Comfortable Mattress
One of the most important things to consider when flipping beds on Airbnb is comfort. After all, guests are going to be sleeping in your bed, so you'll want to make sure that they're comfortable. Investing in a high-quality mattress is a great way to ensure that your guests have the best sleep possible.
Be sure to look for one that offers superior support, breathability and durability to ensure that it lasts for a long time. Once you've chosen the perfect mattress for your needs, you'll be ready to start prepping it for guests.
3. Use High-Quality Bedding
Another important thing to consider when flipping beds on Airbnb is bedding. You'll want to use high-quality sheets, blankets, and pillows in order to make your guests as comfortable as possible. Additionally, it's a good idea to buy bedding that is specifically designed for Airbnb rentals.
This will help ensure that your bedding stands up to the wear and tear of multiple guests. Be sure to also include extra pillows, blankets, and sheets so that guests have more options during their stay. Finally, be sure to invest in a bedding protector like a mattress pad or encasement to protect your investment and ensure that it lasts for years to come.
4. Provide Plenty of Storage Space
When flipping beds on Airbnb, it's important to provide guests with plenty of storage space. This means having enough dressers, nightstands, and closets for them to store their belongings. Additionally, you should make sure that there are plenty of hangers available.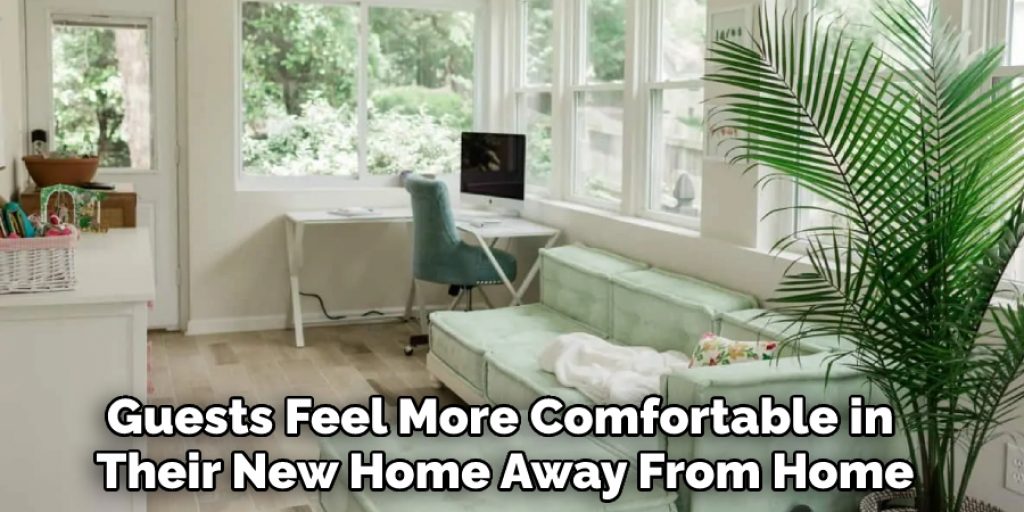 This will make guests feel more comfortable in their new home away from home. If possible, you should also provide some extra storage containers or boxes for guests to use during their stay. This will give them a place to store items that they don't want to lug around with them.
5. Keep the Room Clean
It's important to keep the room clean when flipping beds on Airbnb. This means vacuuming and dusting regularly, as well as taking care of any stains or spills immediately. Keep a checklist of the cleaning tasks that need to be done for each room and make sure everything is completed before any guests arrive.
Additionally, keep an eye out for any damage that might occur from use and repair or replace items as needed. By keeping your space clean and well-maintained, you will ensure that your guests have a pleasant experience.
6. Make Sure the Room Is Well-lit
When flipping beds on Airbnb, it's important to make sure that the room is well-lit. This means having enough light fixtures and making sure that they're all in working order. You should also consider adding decorative lights or lamps to give the space a cozy feel.
Finally, check that all the curtains and blinds are open in order to let as much natural light into the room as possible. This will help make your photographs more attractive and create an inviting atmosphere for potential guests. However, don't forget to turn off all lights before leaving the room!
7. Decorate Appropriately
When it comes to decorating a room for flipping beds on Airbnb, less is more. You'll want to stick with neutral colors and simple furnishings in order to appeal to a wide range of guests. Go for items that are both functional and aesthetically pleasing. Fresh bedding, towels, and decor will also go a long way in making your room more inviting and comfortable.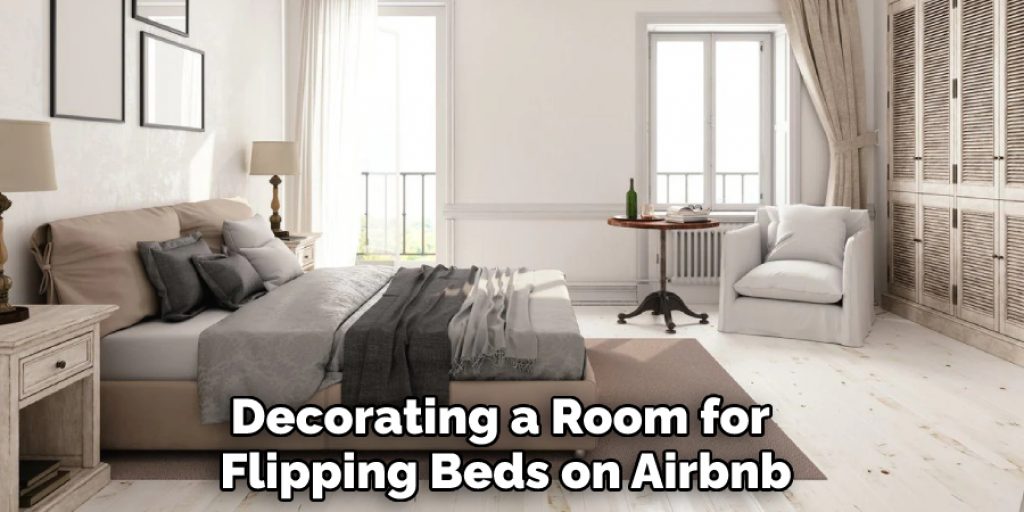 Make sure to think of the little touches that will make your space stand out, such as a comfy throw blanket or a small vase with fresh flowers. Finally, always keep safety in mind when considering any electrical items or furniture pieces you may add to your room.
8. Provide Necessary Amenities
When flipping beds on Airbnb, it's important to provide guests with the necessary amenities. This includes providing items such as soap, shampoo, and towels. Additionally, make sure to provide kitchen items such as pots, pans, and cutlery.
Guests may also appreciate small extras such as a coffee machine and snacks. By providing these amenities, you will ensure that your guests have everything they need during their stay. This will help create an enjoyable experience for them and increase the likelihood of positive reviews.
9. Set Clear Check-in/Check-out Policies
When flipping beds on Airbnb, it's important to have clear check-in and check-out policies in order to ensure that guest stays go smoothly. You should let guests know when they can check in and out of your property, as well as any rules or restrictions for their stay.
This will help to avoid any confusion or disagreements between guests and hosts. Additionally, you should also make sure that all of your rules are clearly stated in the Airbnb listing so that guests can review them before booking.
10. Offer Exceptional Customer Service
Finally, you can make your Airbnb more attractive to guests by offering exceptional customer service. This means responding quickly to inquiries and resolving any issues that may arise during a guest's stay.
Be sure to provide detailed instructions about how to access the property and leave it in a tidy condition for the next guests. If you take care of your guests, they will be more likely to leave positive reviews, which can help boost your business. With hard work and dedication, you can make flipping beds on Airbnb a profitable venture.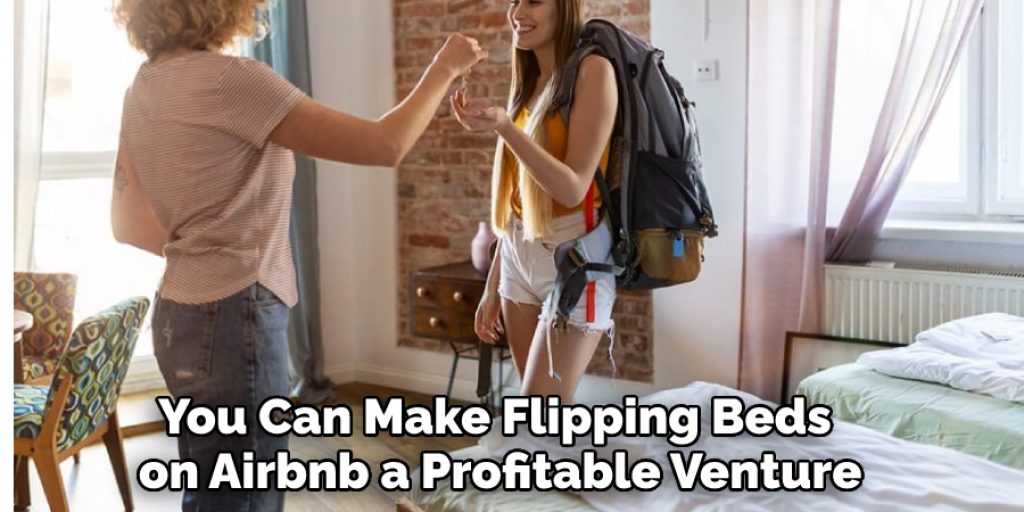 Conclusion
With smart strategies and proper management, you can increase your income in no time. Before you get started, make sure to review local regulations relevant to hosting in your area and consult a qualified professional when needed. By taking these extra precautions along the way, you will be able to ensure that your venture is a success!
If you are looking to start making money through Airbnb today, have now have all of the resources necessary to confidently embark on this journey. Start by doing research in your area and begin flipping beds with How to Flip Beds on Airbnb – you'll quickly see just how lucrative this side hustle can be!