How to Gift Wrap a Potted Plant
Gifting a potted plant is a special way to show someone how much you care, and gift wrapping it can be an extra special touch. Whether the recipient loves to get their hands dirty or enjoys taking care of indoor greenery, they'll appreciate the thoughtful gesture.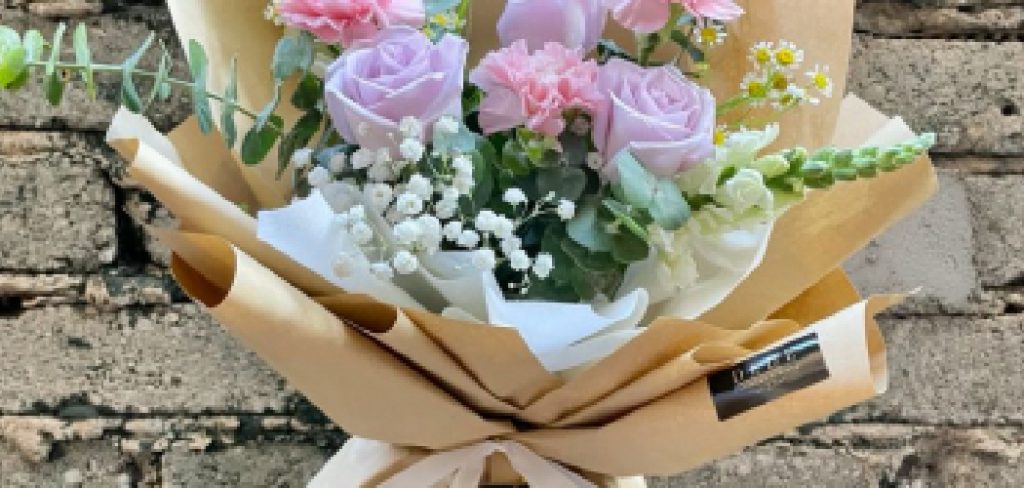 Making sure your present looks beautiful with festive paper and ribbons may seem daunting at first, but don't worry- we have all the tips you need! Learn how to wrap any size potted plant into one gorgeous package that will fill anyone with joy this holiday season. Follow this blog on how to gift wrap a potted plant, and wrap it with fun!
Can a Potted Plant Be Warped?
Yes, you can definitely wrap a potted plant. It's a little more complicated than wrapping other items because of the soil and the pot itself. You'll need to make sure everything is secure so that your gift will look professional and neat when it is opened. To do this, you'll need some supplies. You can do it with either wrapping paper or cellophane.
Choosing the Best Wrap for Plant
When choosing your wrapping material, consider the size and shape of the pot. If it's a standard round terra cotta pot, you can use either wrapping paper or cellophane to create a beautiful package. You may also want to choose a style that matches the season or event: for example, you can pick festive holiday wrapping paper for a Christmas gift or pick out baby-themed wrapping paper if the plant is present at a baby shower.
Supplies Needed to Gift Wrap a Potted Plant
Wrapping paper of your choice
A gift box or basket that is the same size as the pot (optional)
Scissors or a craft knife
Tape or glue gun
6 Steps on How to Gift Wrap a Potted Plant
Step 1: Prepare the Plant
Prepare the plant by removing any dead leaves or debris from the soil. It will also help to fluff up the soil, so it looks neat and tidy. Also, make sure your pot is free of dirt and dust. Dust may be a bit easier to remove if you spray it with a light mist of water.
Step 2: Place the Pot in the Gift Box (Optional)
If you're using a gift box or basket, place the pot inside. This will help keep your wrapping paper in place and make sure everything looks neat and tidy when it is unwrapped.
Step 3: Wrap the Pot with Wrapping Paper or Cellophane
Start wrapping the pot from the bottom up. Make sure it is secure and that there are no gaps in the paper. If you're using a box, make sure to cover all sides of it, too. Wrapping paper or cellophane can be used to secure the pot in place.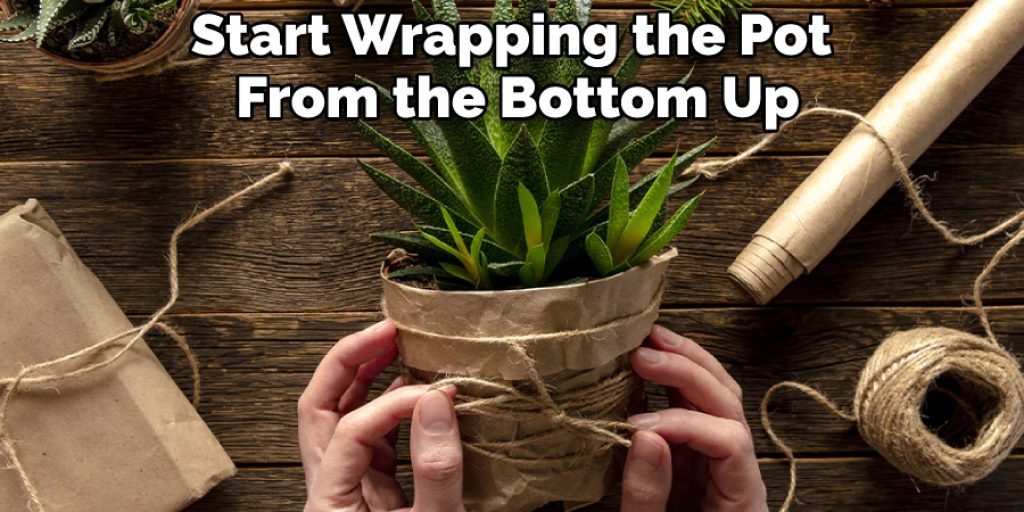 Step 4: Secure with Tape or Glue Gun
Once you have finished wrapping, use your tape or glue gun to make sure everything is secured. This will help keep the paper in place and prevent any shifting during transport.
Step 5: Add Decorative Touches
Now that your pot is wrapped, it's time to add decorative touches. You can use ribbons, bows, or anything else you think will look nice. If you want to be really creative, you can even make a special tag for the gift with personalized messages and wishes.
Step 6: Place the Plant in the Delivery Vehicle
Once you've finished wrapping and decorating your potted plant, it's time to place it in the delivery vehicle. Make sure the pot is secure and won't move around during transport. The pot is now ready to be gifted!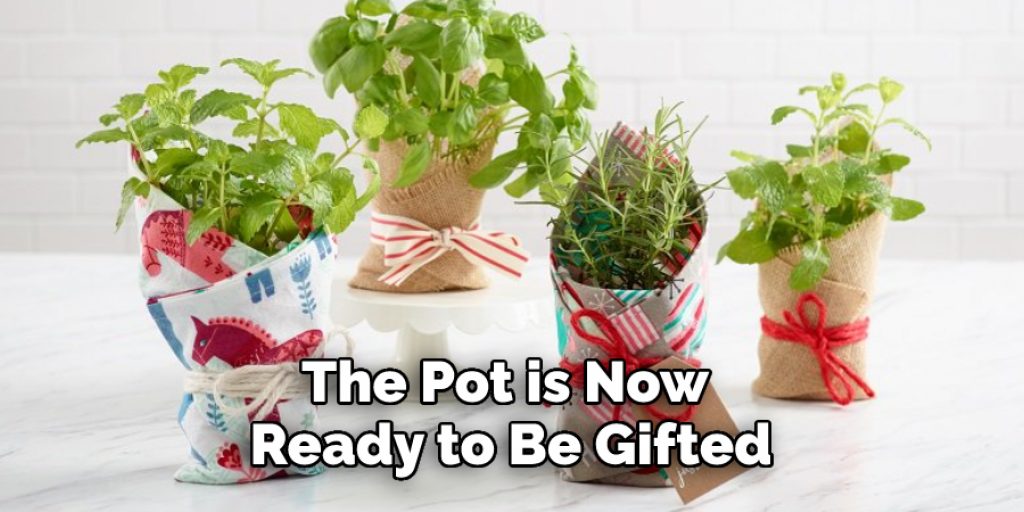 With these simple steps, you'll have the perfect gift for any occasion. Gift wrapping a potted plant may seem intimidating at first, but with some patience and creativity, it can be done in no time. Give your friends and family something extra special this holiday season by gifting them a beautiful wrapped potted plant.
8 Tips to Keep the Plant Healthy in the Wrapping
Make sure that the pot is wrapped securely to avoid any damage or breakage caused by transport. The wrap is especially important if the pot is made of terracotta or ceramic; these materials are more fragile.
Choose a wrapping paper that complements the color of the pot and your decorating scheme. Avoid plain white paper as this can make it difficult to tell what type of plant is inside; use bright-colored paper instead.
Use newspaper to pad the pot, making sure you cover all sides. This will prevent it from moving around and protect it from any bumps or knocks during transport.
Use a generous amount of tape on the bottom and around the edges of the paper to keep it securely in place.
Place some floral foam into the top of the pot, and then place the plant in the pot. This will help to keep the soil moist during transportation. Floral foam can be purchased from most garden centers and craft stores.
Wrap the top of the pot in a wide ribbon, securing it firmly with tape or glue. Make sure that none of the soil is visible; you don't want any to fall out during transportation. It will also help to keep the soil in place.
Add a decorative bow or other embellishments to the top of the pot, if desired. This will make it more aesthetically pleasing and add an extra touch of thoughtfulness to your gift.
If you're sending the plant as a gift, consider including a card with instructions on how to care for the plant. This will ensure that your recipient knows exactly what they need to do to keep their new potted plant healthy and happy.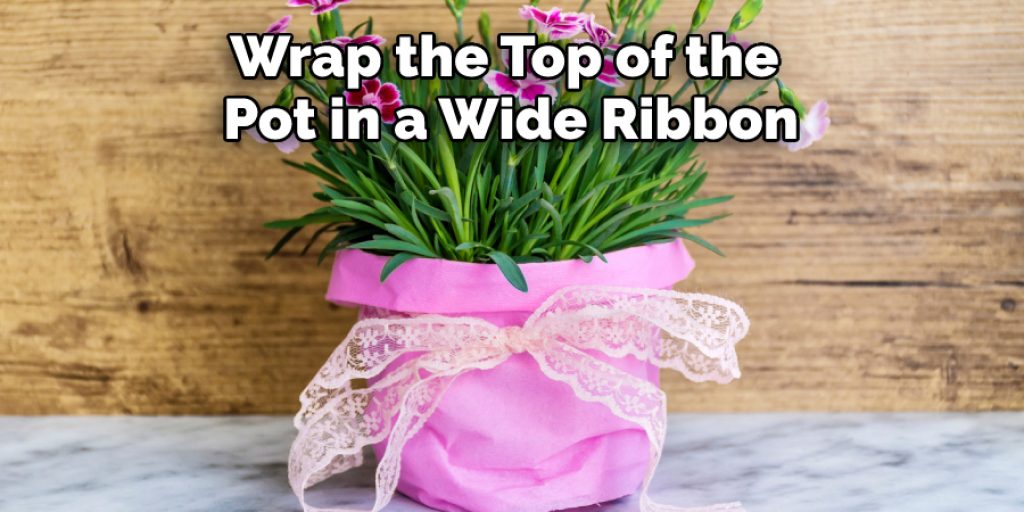 Following these simple steps will help you create a professional-looking gift wrap job while also keeping the plant safe during transportation. Your friends or family members are sure to appreciate your thoughtful gesture when they receive their potted plant!
Frequently Asked Questions
How Long Will the Plant Stay Good in the Wrap?
That depends on the type of plant you're gifting and how far it is traveling. Generally, potted plants can stay wrapped for up to a few days without any problems.
If you are sending the plant a long distance, consider wrapping it in air-permeable or biodegradable materials that will allow the plant to breathe, such as a muslin cloth or newspaper. This will help keep the plant healthy and happy for longer periods of time. Keep in mind that some plants are more sensitive to temperature fluctuations, so be sure to keep that in mind when wrapping and to send them.
What Are Some Good Packaging Materials for Potted Plants?
Some good packaging materials include bubble wrap, foam packing peanuts, corrugated cardboard, and Kraft paper. These materials will help protect the pot and plant from any rough handling.
Additionally, you may also want to add some air pockets, such as newspaper padding or bubble wrap, for extra protection. If you're sending the plant a long distance, consider using biodegradable materials like muslin cloth and newspaper that will allow the plant to breathe.
Do I Need to Water the Plant Before Wrapping it?
Yes! Make sure you water your potted plants thoroughly before wrapping them up. This will ensure that they stay hydrated during transport and the wrapping process.
Additionally, adding some floral foam to the top of the pot will help keep the soil moist during transportation. Moist soil is essential for healthy plant growth, so be sure to keep this in mind when wrapping and to send your plants.
Should I Remove the Plant From the Pot Before Wrapping it?
No, it's not necessary to remove the plant from its pot before wrapping it. Keeping it in the pot will make it easier to transport and will also help to protect the roots from any damage. Just make sure you pad the pot with newspaper or bubble wrap and secure it in place with tape or glue before wrapping it up. This will keep the plant safe and prevent it from shifting around during transit.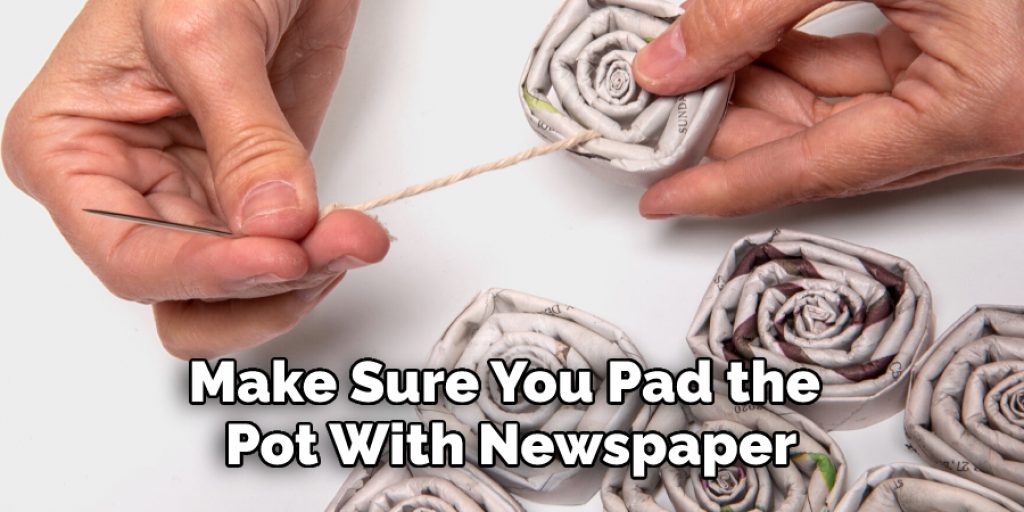 Conclusion
Gifting a potted plant is something special and thoughtful, perfect for any special occasion. With this helpful guide on how to gift wrap a potted plant, you are now armed with all the knowledge to add an extra layer of surprise when gifting a potted plant. Whether they're an amateur gardener or someone who enjoys the beauty of the outdoors, gifting wrapped plants ensures that your gift stands out in the best way possible.
This individualized approach shows how much effort and thought you put into it—something that's not done with gifts from a store! So now that you know how to give potted plants their own special wrapping paper touch don't forget the most important part of the gift—a heartfelt sentiment to go along with it. Embrace the opportunity to express yourself through your own unique creation and show your friends and family just how much they mean to you.