How to Make a Handkerchief Skirt
A handkerchief skirt is really flattering to all. For the short-legged people, it's really amazing because the pointed hems give them a greater look. So, have you got one or will you buy one for yourself? They are easily available in your nearest store, or you can buy them online with some investment. But what if I say you can get them easily without a little or no cost at all? Yes, making a handkerchief skirt is relatively easier, and no pattern is needed. Wanna learn how to make a handkerchief skirt? Come with me; let's show you some easiest techniques.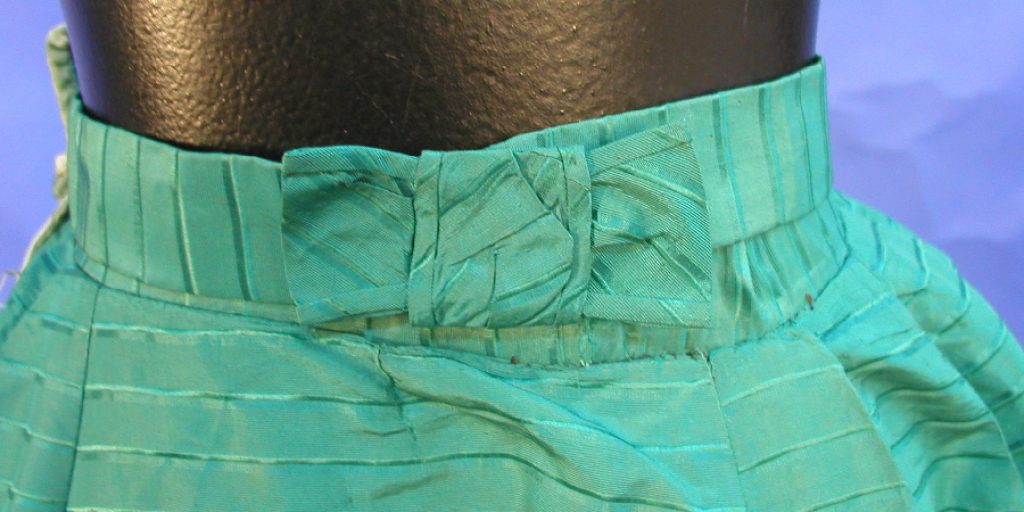 Things You Will Need
2 ½ yds of fashion fabric
(better if it's 45" wide)
Coordinating thread
Flat ribbon braid 10yds
How to Make a Handkerchief Skirt
The measurement can vary. But I am gonna follow my waist measurement, which is 26 inches and two inches extra for the seam allowance. I found a website that helps me to calculate my radius. All you got to do is play is to ensure what type of skirt you want to make and fill out the information they ask for. Okay, before starting the process, I will recommend using solid and self-finished fabrics.
Step 1: Use Recommended Fabric
I am using the recommended fabric in the above section for this DIY. I am gonna fold it up, ensuring that all the ends are nice and smooth, all the edges are smooth, and there are no wrinkles.
Once you complete that, fold the fabric again. The cover fabric is folded, but it's still very long. We will fold it in half lengthwise and then in half again. I ensure that I match the edges and that everything is nice and smooth before I start pinning.
Pin your fabric down to the table and ensure no wrinkles or bulges.
Step 2: Cut Waist
Now, I am going to cut my waist, and that's around 28 inches, just as mentioned above. So, I am taking the zero mark up and placing it on the 28 inches. That way, my tape is folded once and then folded again because my fabric was folded twice. So, I am taking my tape and marking it.
Then, I am going to cut the waistband fabric out. The first cut for me is cutting across the fabric about an inch or two below where I marked the tape so I can fold over the fabric again.
Step 3: Marked the Measurement
Now, I am placing the tape at the one edge of the fabric and marking the measurement. Then cut it out. After that, I measured the part below the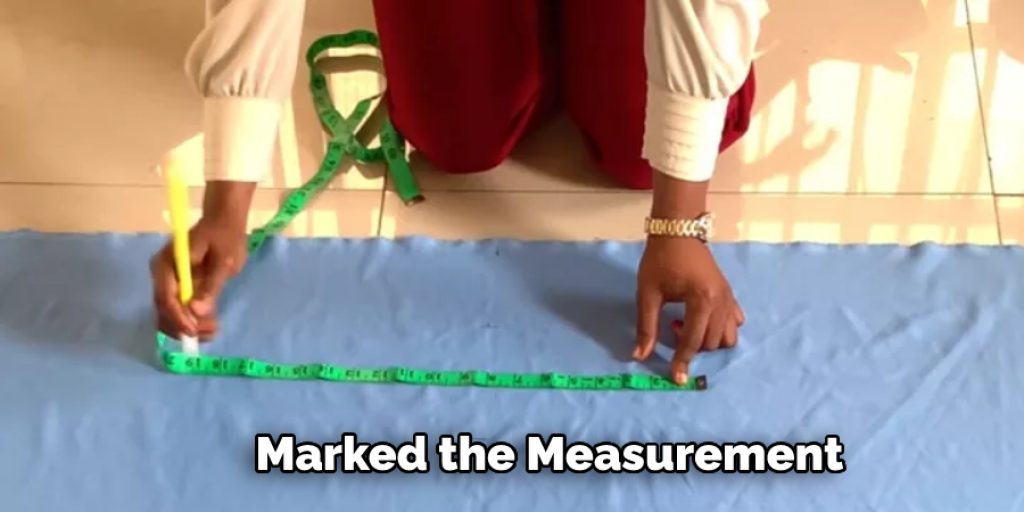 3-inch part and found it to be 19 inches. So, I followed that measurement and marked the wider place according to that. This is because I want to keep it square. So, I followed this measurement, leaving 3 inches edge that I have cut before. Once I had completed it, I unfolded the fabric, and it was ready.
Your new handmade handkerchief skirt is ready to use now. Feel free to ask me through the comment section below if you hesitate.
Frequently Asked Question
What Is a Gored Skirt?
A Gored Skirt is a type of skirt that has a flared hemline. It was popularized in the early 1900s and became very popular during World War II because it helped soldiers stay hidden from enemy snipers.
What's a Handkerchief Hem?
Start by running your fingers through the hair of the wig until it is loosened completely. Next, take some thread and tie it around the base of the ponytail so that it is snug but not too tight. Leave at least an inch or two between where you tie the string and where you will cut the wig. Next, cut about an inch off the string below where you tied it around the ponytail.
Are Handkerchief Skirts Still in Style?
Handkerchief skirts are still in style and can be worn for various occasions. They are perfect for special events like weddings, proms, or formal dinners. They can also be worn to work or when you want to add a little extra flair to your outfit.
There are many different styles of handkerchief skirts available on the market today. You can choose to buy a skirt that is made from a handkerchief material, or you can buy a skirt that is made from sheer fabric.
If you want to make your own handkerchief skirt, you will need materials like hemming tape, scissors, and a needle. You will also need to find a pattern online or at your local fabric store. Once you have all the materials, it is easy to sew the skirt together.
You may Read now –