How to Make a skirt into Shorts
Recycling your clothes to make them into something useful is the best way to make sure you are not wasting any money on clothing. This idea can be beneficial, especially during summer, when you would love to wear new clothes every day and even change into something new two-three times a day! It could be best if you could turn your old clothes into something new for summer. That is why we bring you one idea of how to make a skirt into shorts.
Skirts are fun to wear. They are the best thing for those who want to have feminine styles. In case you are bored of wearing skirts and want to change your style a bit, you could always switch to shorts. But buying new shorts while abandoning the available skirts may not be the most thrilling idea for those who do not want to make an unnecessary purchase. For those of you, we will tell you how to make a skirt into shorts so that you can rock your outfit with the previously worn skirts into something new.
Learn: How to Make a Skirt into Shorts
Before you start any of the DIY projects, you need to do one thing beforehand, and it is to make sure that you have all the materials required for the project right in your hand before you start. for this project of how to make a skirt into shorts, you will be needing-
An old skirt
Scissors
Pins
Thread
Needle
Sewing machine
A short for reference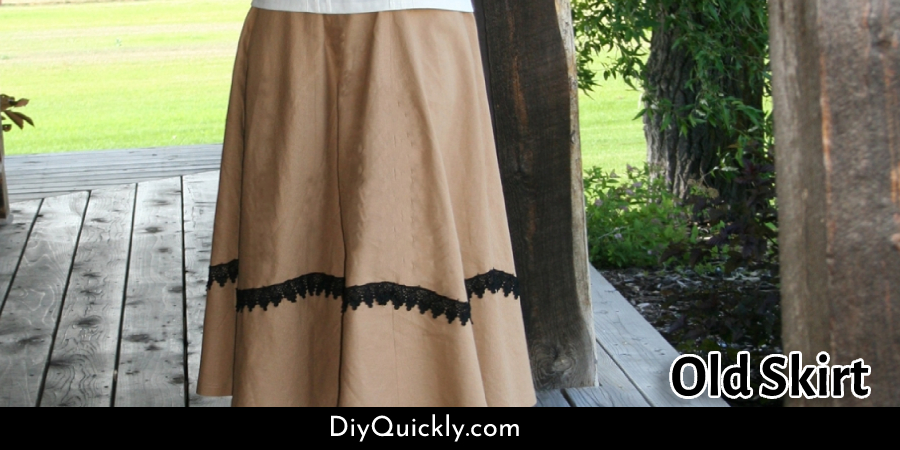 Steps to Follow
Now that you have all the required materials at hand, you can start with the main course of this project by following the steps we are going to mention below-
Step One
The first step you need to work with the skirt. You need to find a suitable flat surface where you can work with all the items. Lay down the skirt on the flat surface and smooth out all the wrinkles. If you want, you can iron the skirt before starting to sew it.
Step Two
Now that you have the skirt lying in front of you, you need to fold it in half. After folding the skirt, you need to take your pair of shorts. Fold the shorts in half and lay them on top of the skirts.
Step Three
You can see the comparison of the skirt and shorts. What you need to do is to cut the skirt to match the shape and size of the shorts. You have to be careful about cutting the skirt not to make any mistake in the measurement.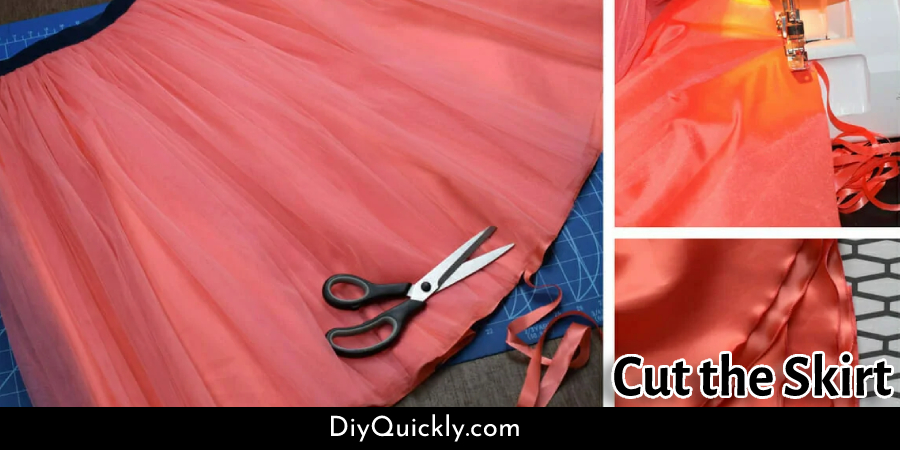 Step Four
Now you have to make some stitching where there are some genuine parts.
Step Six
Now mark down where the short has the middle part. If you do not want, you can wear a skirt and see where you want the central region to be. The middle part is going to make the part where the legs of the shorts are going to be.
Step Seven
Turn the skirt over the other part for stitching. Now you have to make up your mind on how you are going to stitch. You can hand stitch, or you can use the sewing machine. Whatever method you follow, what you need to do is make a stitch where you have pointed out for the middle part. After you are done with one stitch, you can do another one to make it secure.
Step Eight (optional)
Another thing you can do to the newly made shorts out of the skirt is to add some laces around the legs. To do that, you need to take some lace and cut it how much you will be needing. Turn the other side of the shirt inside out and start adding the lace there. This will give a nice finish to it.
Also, you can add some hoops on the hip to make some room for belts to be said if you want. You can use the leftover fabric from the skirt to do that.
And you have your newly made shorts done!
Final Thoughts
That was all for how to make a skirt into shorts. The tutorial may seem a little challenging at the beginning. For that, you can read it several times to it straightforward. Once you learn to make your first short, you can make as much as you want in the future with all the old skirts you have.
Related Article – How to Take in a Skirt Waist without Sewing