How to Program Lutron Light Switch
Are you considering automating your home lighting but don't know where to start? Look no further than the Lutron Caséta Wireless Lighting Control System—a system that enables you to easily program a light switch and create custom scenes that make your house stand out while still giving you full control of when, how often, and at what exact times lights turn on.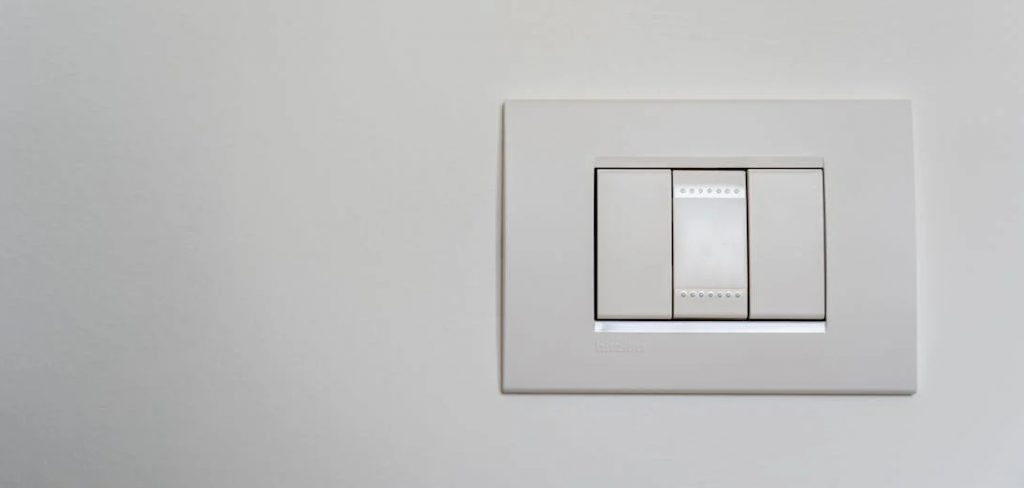 By programming a Lutron light switch yourself, without the need for an electrician or expensive equipment, you can enjoy the convenience of instant lighting adjustment in no time! In this article, we will provide step-by-step instructions for how to program lutron light switch so you can start optimizing the atmosphere in your home now.
Can You Set a Timer on a Light that Has a Switch?
Yes—with the Lutron Caséta light switch, you can set both a timer and schedules for your lights. This means that you can control when and how often lights turn on in your home with just the press of a button. The timer feature is especially useful in setting up morning or evening routines. Additionally, you can also control your lights remotely and set up different scenes for any occasion or activity.
10 Methods How to Program Lutron Light Switch
1. Use a Lutron Light Switch:
The Caséta Wireless In-Wall Dimmer is a great option for those looking to install a light switch in their home. It's easy to install and program and comes with Lutron's patented Pico remote control that allows you to set up schedules and scenes right from your smartphone or tablet. If you're looking for a more advanced option, you can also get the Caséta Smart Bridge Pro to connect your lights with other smart home devices like your door locks, thermostat, and more.
2. Use an App:
The free Lutron app makes programming the light switch really simple, as it guides you through the process step-by-step. After downloading the app, simply select "add device" and "light switch" > "Pico remote control" from the list of options. Next, insert batteries in the Pico remote and follow the instructions on the app to finish the installation process.
Then, you can control your lights from anywhere in the world as long as you have a WiFi connection. You can also use the app to create custom lighting scenes, adjust brightness levels, and even set schedules for when you want the lights to turn on or off. With this app, controlling your lights has never been easier.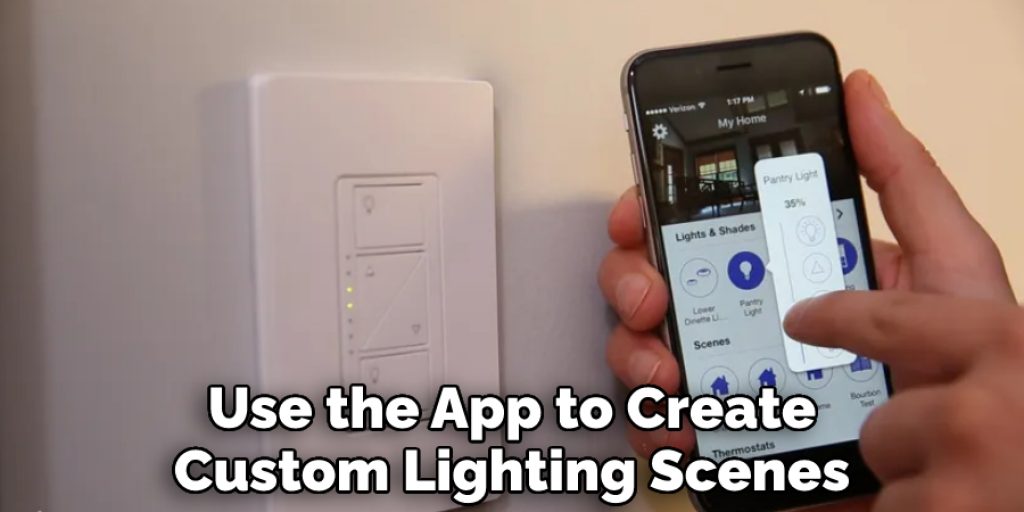 3. Set Up Scenes:
The Lutron Caséta light switch gives you the ability to create custom scenes for any occasion. For example, if you're entertaining friends, you can set up a "party" scene that dims the lights and turns on your favorite music. It's easy to customize the settings by adjusting both the brightness of your lights and the duration of time they remain on.
If you're having a romantic dinner for two, set up a "dinner" scene that adjusts the ambient light and turns on your favorite candle scents. You can even create a "sleep mode" that gradually dims the lights and turns off music after a certain time. With Lutron Caséta, you can customize your home lighting to suit any mood.
4. Create Schedules:
If you want a more automated way to control your lighting, creating a schedule is simple with Lutron Caséta Wireless In-Wall Dimmers. On top of manually turning lights on or off, you can set up the light switch to turn on at a certain time of day or night, as well as turn off when you leave your home. Then you don't have to worry about coming home to a dark house.
Though you can use a light timer, the Lutron Caséta Wireless In-Wall Dimmer schedules are more precise and you don't have to remember to change the settings when Daylight Saving Time changes. Additionally, you can schedule lights to dim or brighten and create lighting scenes that change the lighting in multiple rooms.
5. Set Timers:
You can also set timers with the Lutron Caséta Wireless In-Wall Dimmer that turns lights on and off at specific times without any manual intervention. This is great for ensuring that lights aren't left on when no one is home, which can save energy and money in the long run. If you're away on vacation and want to deter potential intruders, you can set a timer that makes it look like someone is home by automatically turning the lights on and off.
You can also use timers to keep your home lit for convenience or safety when you're away from home. The Lutron Caséta Wireless In-Wall Dimmer allows you to easily control your home's lighting from anywhere.
6. Control Your Lights Remotely:
The Pico remote control included with each Lutron Caseta light switch allows you to adjust lighting levels even when you're not at home by simply downloading the free Lutron app. Now, you can turn on a fan or dim the lights right from your phone, no matter where you are.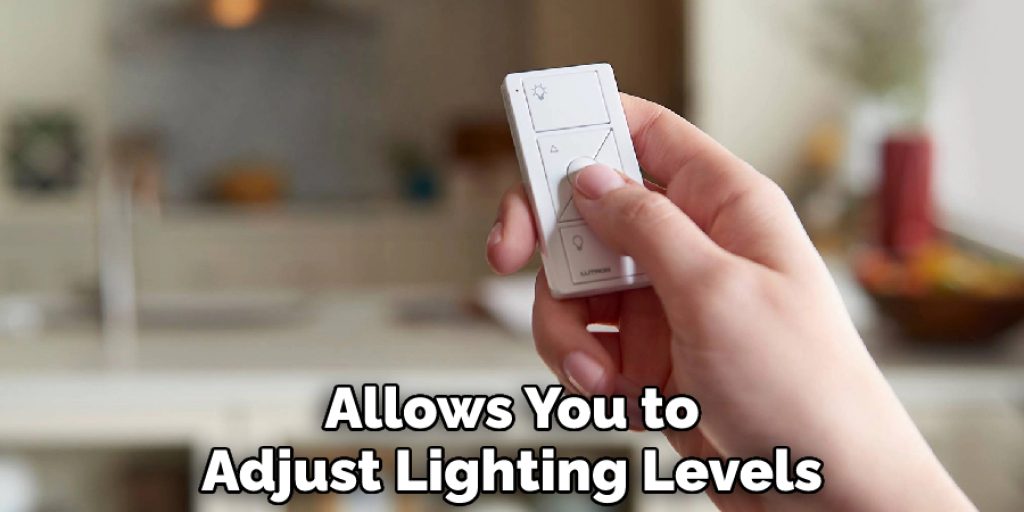 However, if you want even more control, the Caseta Wireless Smart Bridge lets you connect to Alexa, Apple HomeKit, or Google Assistant so that you can control your lights using voice commands, set schedules through a timer, or even use geofencing technology to automatically turn off lights when you leave the house. With Lutron Caseta, you can easily save energy and make sure your lights are always set to match the mood and occasion.
7. Connect Your Lights to Other Smart Home Devices:
The Lutron Caséta light switch is also compatible with other smart home devices, such as Amazon Alexa and Google Home, so that you can control your lights via voice commands. All you have to do is set up the device within either of these platforms, and then voice commands will be able to adjust your lighting levels in real time.
Though you can also use their app and set up schedules, you may find that voice command is much more convenient for those times when your hands are full. Enjoy the convenience of voice-activated lighting with Lutron Caséta.
8. Adjust Light Levels for Different Occasions:
Whether it's for a special occasion or just an everyday brightness adjustment, the Lutron Caséta light switch allows you to customize the light levels in your home in just a few simple steps. You can create different scenarios for different times of the day and adjust lighting levels accordingly.
While the dimming feature can help create a relaxed atmosphere in the evening, it can also be used to increase visibility when needed. With this system, you also have the option to schedule events that adjust your lighting, like having the lights gradually brighten in the morning when it's time to wake up.
9. Set Up Fade-On/Fade-Off Feature:
The Lutron Caseta Wireless In-Wall Dimmer offers a fade feature, which slowly increases or decreases the lighting intensity over time instead of abruptly turning it on or off. This is great for gradually adjusting lighting levels throughout the day, such as when transitioning from morning to night.
10. Create a Lighting Scene Mode:
With scene modes, you can set up different sets of lights that come on at once in your home based on the activity or mood you want to create. For example, you can set up a "romantic" scene with dim lighting and candles or a "party" scene with bright lights and music.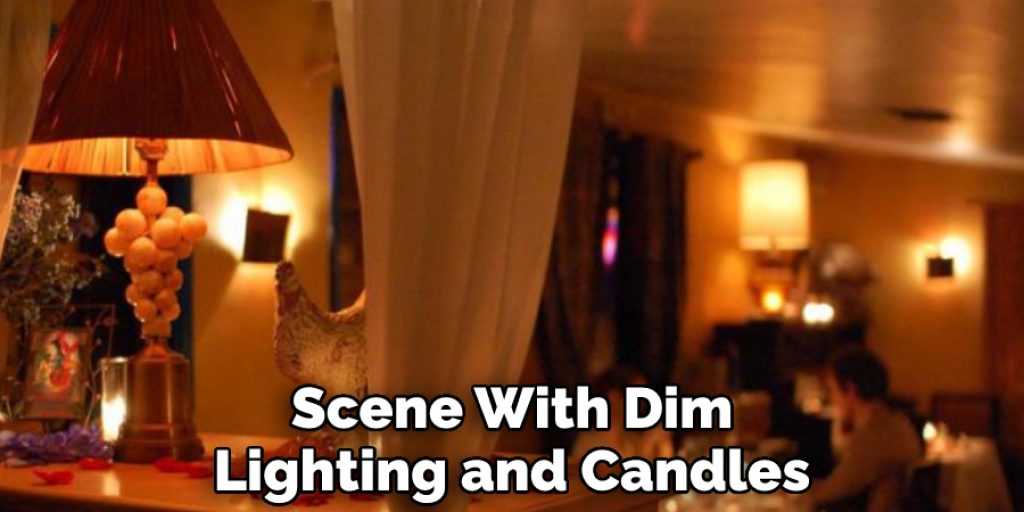 The Lutron Caséta Wireless In-Wall Dimmer is an easy way to get started controlling your lights in smart ways. With its high level of compatibility, intuitive app interface, and helpful features like scheduling, timers, and scene modes – it's no wonder why this light switch is one of the most popular options available on the market today.
You Can Check It Out How Does a Float Switch Work
Things to Consider When Programing Lutron Light Switch
1. Know the Existing Wiring:
Before attempting to install any type of Lutron light switch, make sure you know the existing wiring in your house. This will help you determine the best and safest way to install your light switch without causing any damage or creating an electrical hazard.
2. Know Your Circuit Breaker:
Make sure that your circuit breaker is capable of handling the Lutron light switch and all the other things connected to it. If in doubt, consult a professional or research the details online before making any purchase decisions.
3. Understand How to Program a Lutron Light Switch:
Lutron light switches are programmable, which makes them very versatile when it comes to controlling lighting in different rooms or areas of your home. Make sure you understand how to properly program these switches so you can control not only their timing but also their levels of brightness.
You Can Check It Out Add a Second Light Switch Without Wiring
Conclusion
Though it may seem daunting, programming your Lutron light switch is actually a very simple process. By following the steps on how to program lutron light switch laid out in this blog post, you'll be able to program your Lutron light switch in no time.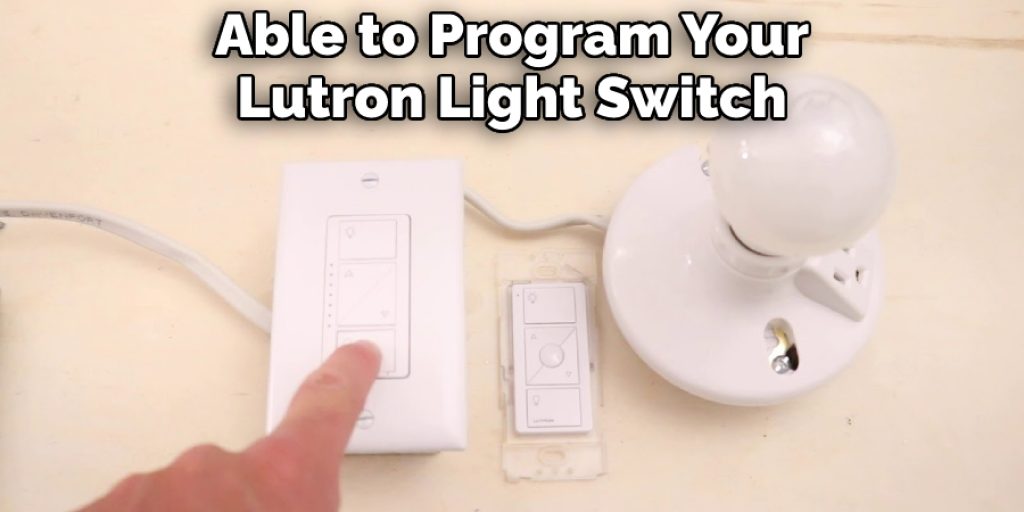 And once you've done it once, you'll be able to do it again and again with ease. So what are you waiting for? Program that light switch!